For the longest time dear readers, one of my mottos for Goodwill shopping was: don't buy it if it has stains and doesn't fit quite right. I thought that if I was paying so little for a piece and possibly taking a risk, it better fit really well. If I needed to get something hemmed, I might as well just have purchased a full priced item. For the money that I paid for hemming, I could have gotten 2 or 3 more treasures at Goodwill. You get my dilemma?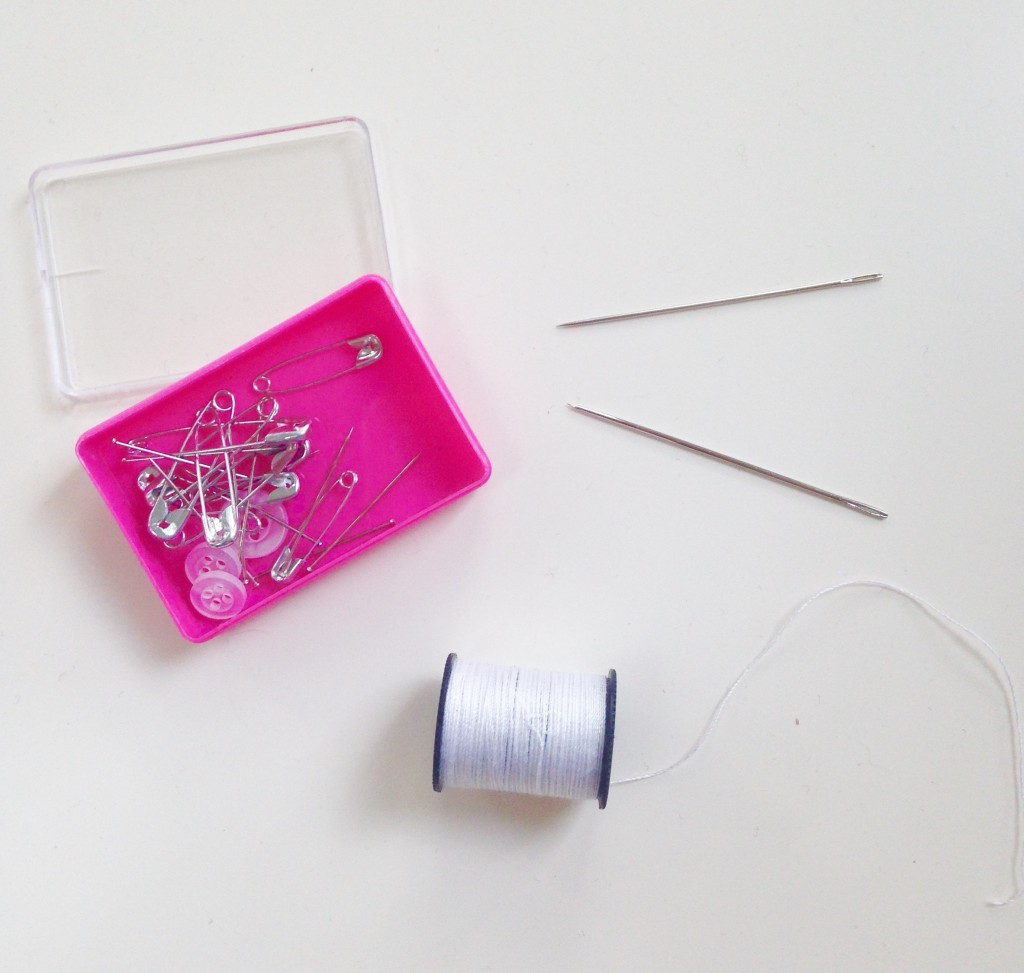 In the past 2 weeks, I purchased some clothing that had me asking the question: Is it worth hemming?
My thoughts are changing on this rule that I once adamantly lived by. Recently while perusing the racks of Goodwill I came across a pair of new with tags bell bottoms by Anthropologie and a plaid corset dress by All Saints. I really wanted to take these home with me, but was concerned about them not fitting because of my rule. And because I loved them so much, I started to think that it might be worth getting them hemmed (gasp!). If I love it enough and know I'll wear it multiple times, I should consider putting in the extra effort?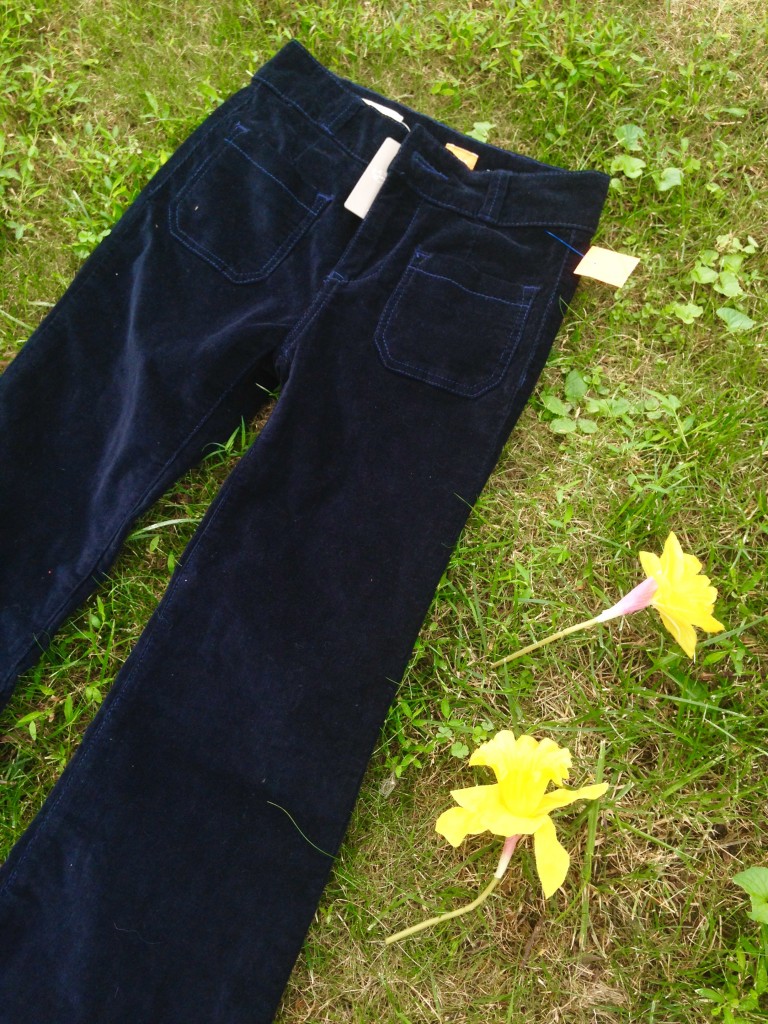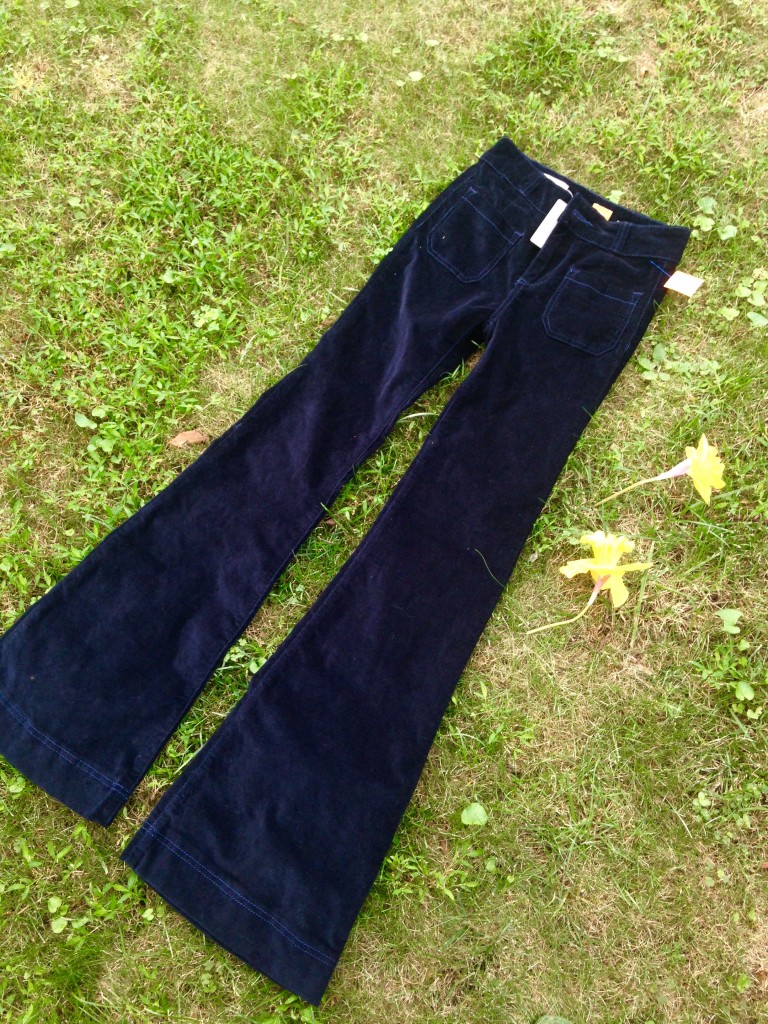 These bell bottoms fit me perfectly around the waist. The dark blue and corduroy fabric make them a fall must-have. Originally they sold for around $100, but I snagged them for only $3! The problem with these is that they're way too long on my petite frame. I'm not even kidding! The extra length is about half of my body.
I really want to have these hemmed but is it worth it? Because they're bell bottoms, will they lose the shape? Should I give them to a friend? What are your thoughts, dear readers? I might just go for it and get them hemmed. After all, they do fit my waist and are flattering at the top.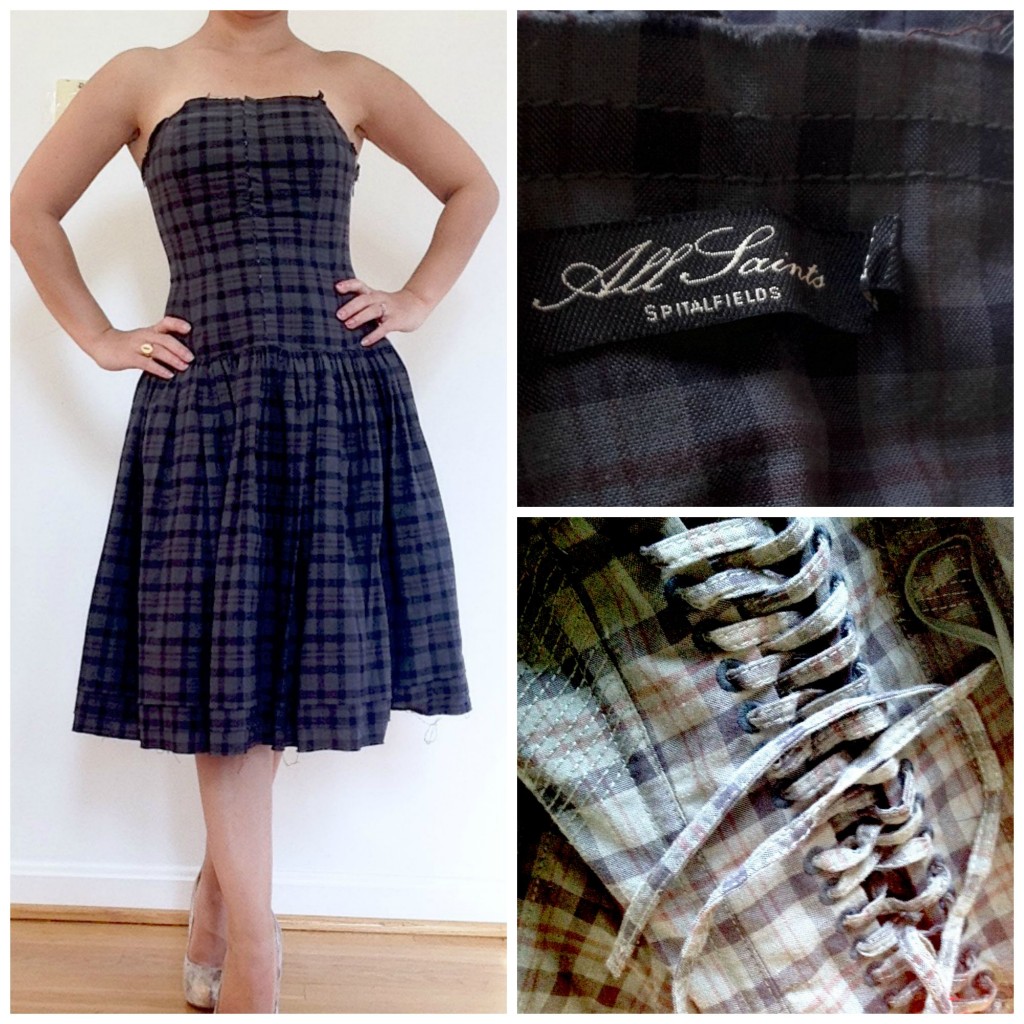 I found this plaid corset-style dress from the Annandale location. It was only $9 and I felt that I HAD to take it home  considering the original price was upwards of $200. The top of this dress fits like a glove. It's so snug and comfortable that I could wear it for an all-day outing. In a corset-style dress, no less!
My qualm with the dress is the length. Being on the smaller side, I feel uncomfortable with it hitting right at me knee. I feel like it makes me look shorter than I really am. I'd like to get your opinion though. Is the length okay or should I hem it? I'm thinking it could go both ways. For all I know, it could actually be perfectly fine!
Let me know your input on my two finds in the comments! How do you feel about hemming clothing from Goodwill? Is it worth it?