Today's #MyGoodwillFind is a dress by Boden that's effortlessly chic. Reminiscent of the classic Diane von Furstenberg wrap dresses, the print and style is very psychedelic, drawing cues from the 60's and 70's. This dress is designed to be one of the most comfortable pieces you'll ever own and forgiving for those areas we like to hide.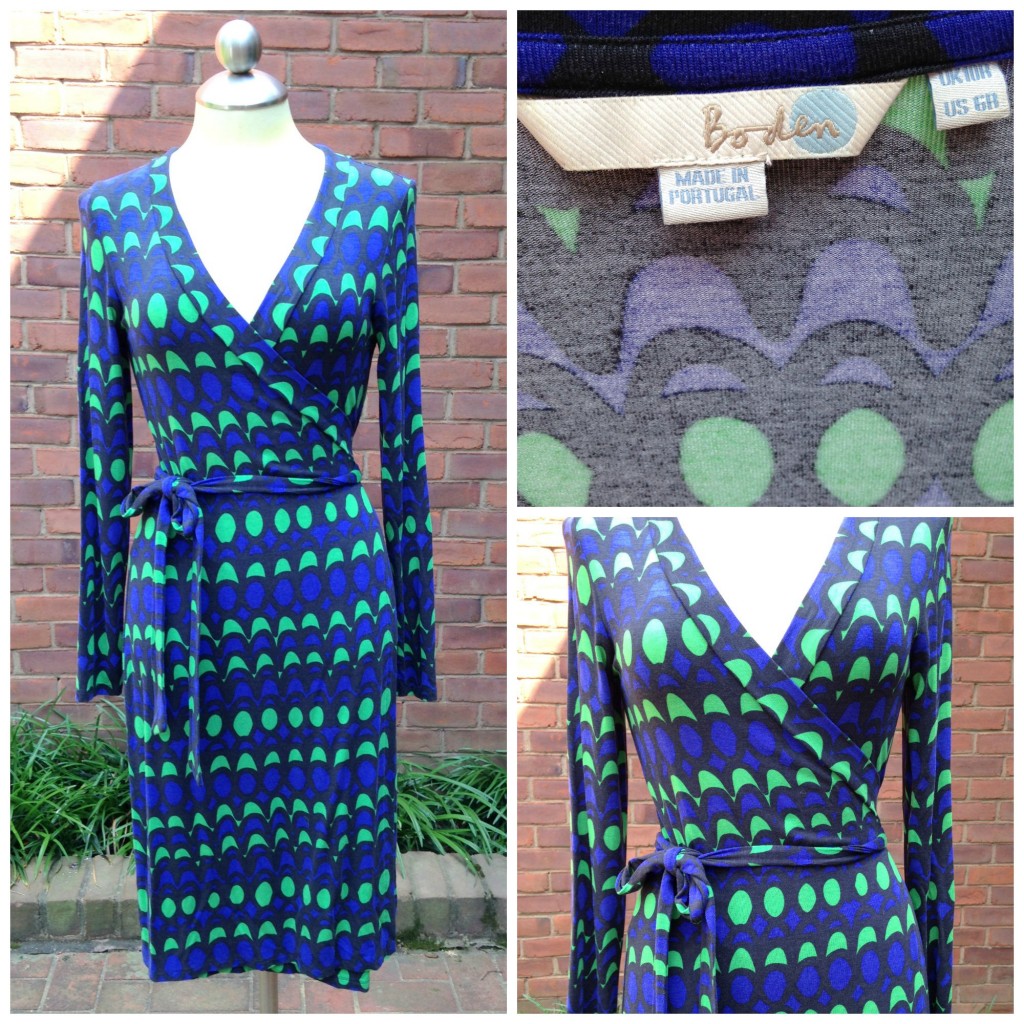 Depending on your height, this dress in a size US 6 Regular (medium) should hit either a little above the knee or right at it. The colors that decorate this dress are to die for; the saturation of blues and greens will add a pop of color to your closet. Boden dresses of this style and cut originally retail for $100+, meaning you're getting a high quality dress that will last. To the touch, this is a jersey material. If you wear it dozens of times, the fabric will not wear drastically.
Whether it's for the office or for a party this dress will surely be the star. No need to mix prints and colors because you'll undoubtedly make a statement.
For both a cool or warm fall day, I envision this printed number being worn with neutrals. Nudes, blacks and/or browns will keep this item at the forefront of any look.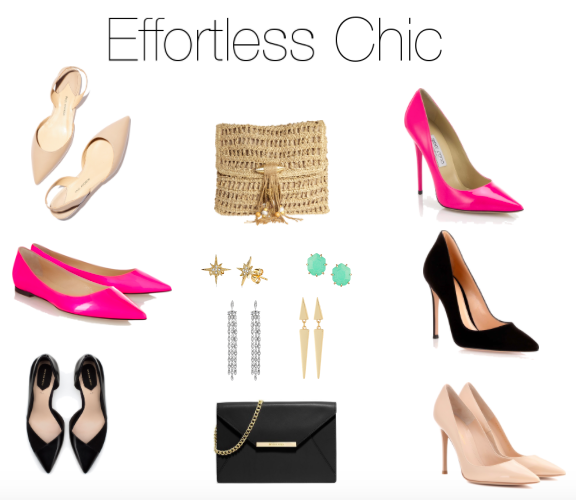 Image by Polyvore.
For shoes, I'm talking about a pair of classic nude or black pumps. If it's too cool outside, a pair of tights and black boots will tie an outfit together. Because this dress is so comfortable, I'm thinking why not make a whole look all about comfort. If you're not feeling like a pair of heels is doing the trick, trade them for a pair of pointy toed flats! One last food for thought: pink shoes anyone? These will bring this dress into a whole other color dimension.
The v-neck on this number is so chic and sexy I wouldn't mess with it. By that, I mean you don't need to have a neck party – there's really no need to wear a necklace at all. But for ear candy, I would definitely play a little bit. I can see myself wearing small cute classic gold or silver studs. Pearls can make a statement as well. I'd even dare to wear pink studs just to add another color into the mix. Dangly earrings will also work perfectly with this neckline. The dangly nature of this style will create a nice visual trail from the face down to the shoulders of the dress.
How would you rock this piece, dear readers? Have you heard of the Boden brand?