Well maybe not actually juice, but you can thrift items that you can use to make your own fresh juice!
It's citrus season, but I may have overdone it with all the grapefruit and oranges I have in my kitchen.

To date, I had 3 bags of grapefruit, 2 bags of Cara Cara oranges and 3 bags of blood oranges floating around and knew I had to do something to not waste the precious fruit.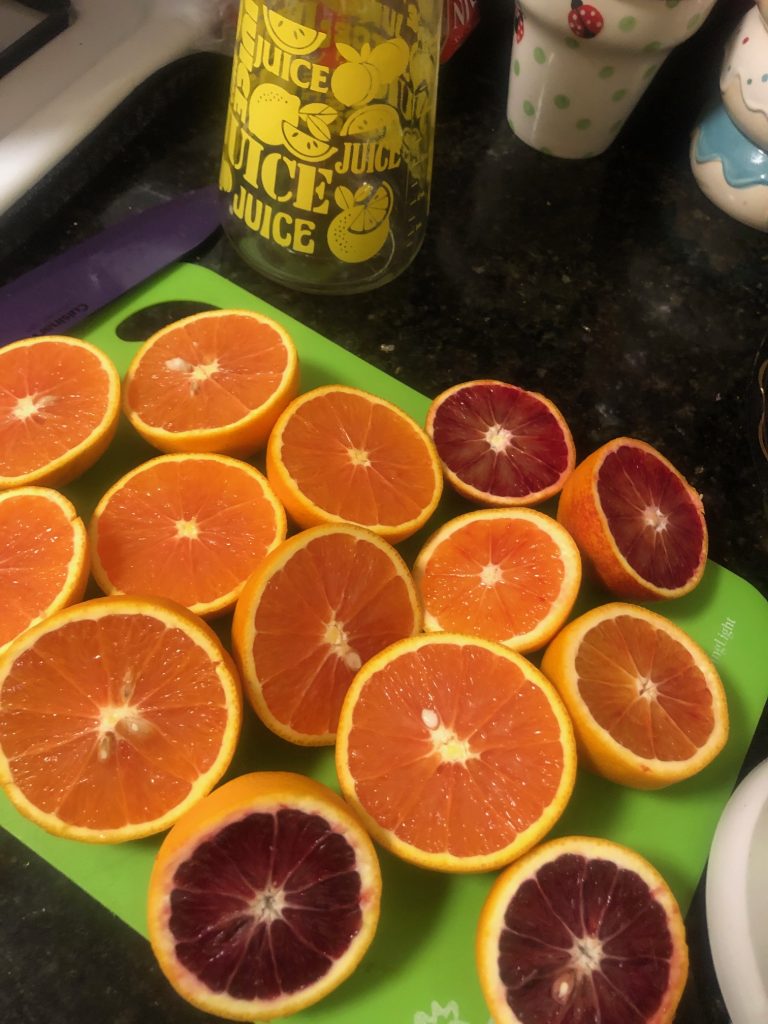 During last month's monthly Finding Your Good Meetup, I found a electric citrus juicer to use more citrus in a different way, rather then just eating them whole. It was tagged as $5.99, but all donated goods were 50% off!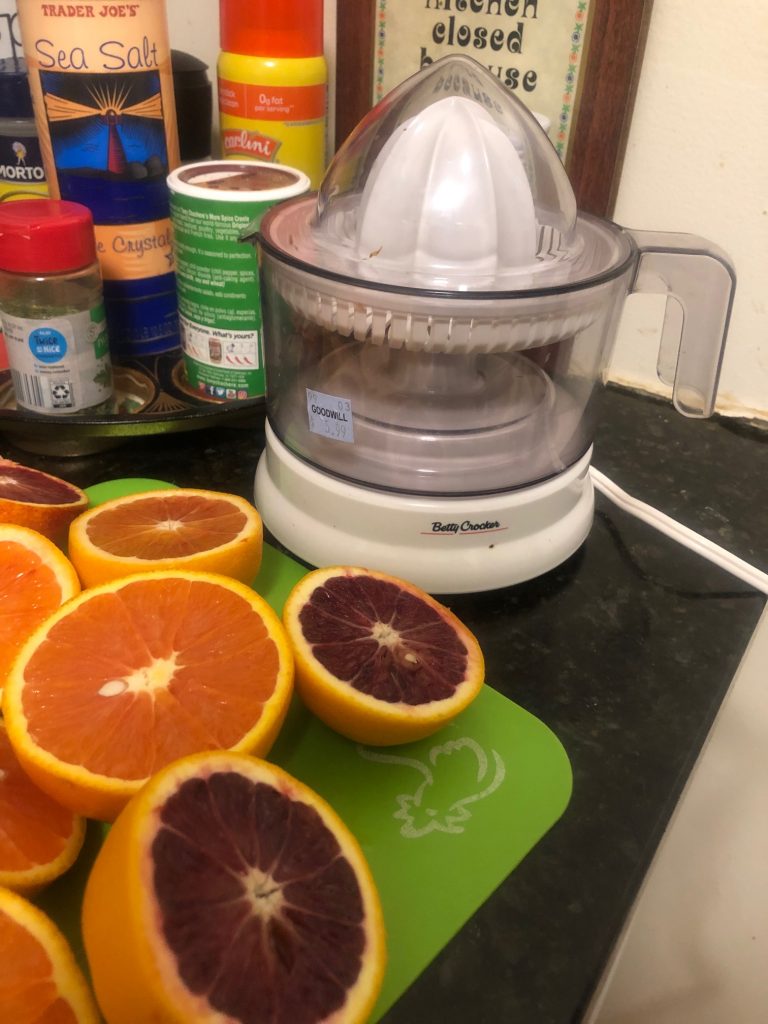 I have always been fond of vintage kitchen wares, including retro durable glass pitchers. I will ALWAYS choose glass containers over plastic, because it does not hold odors or gets stained. It's also better for the environment! There was a perfect 24 oz pitchers with "Juice" all over in my favorite color yellow. It was priced perfectly at whole $1.99. 
Later that night, I excitedly went to make my juice. For my recipe, I used about 4 blood oranges and 6 Cara Cara oranges because I didn't want the juice to be super tangy. As a result, the color was beautiful because of the dark hue of the blood oranges.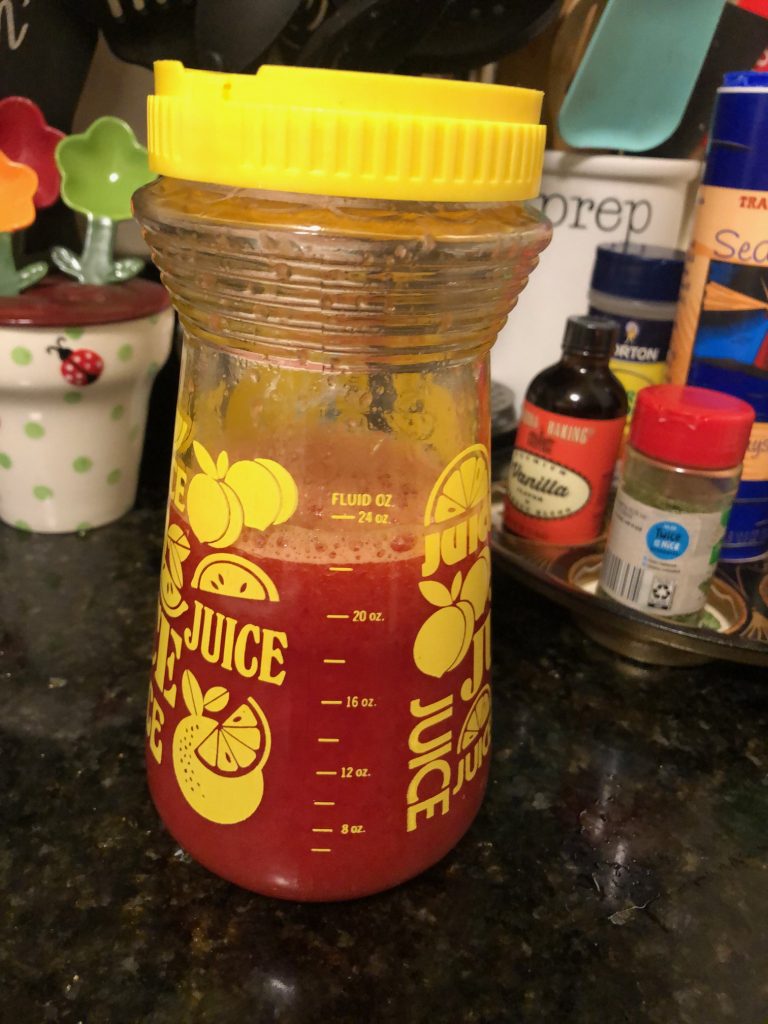 Doesn't my juice look lovely!!? Yummy!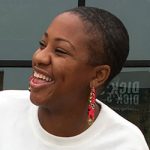 Amber Mixson
Fashion/Lifestyle Blogger
A
mber is a 
fashion-blogging
 foodie and Instagram influencer with a passion for thrift store shopping. Her blog Eat N Style details her flair for cooking up not only tasty treats but inspired outfits as well. She has a passion for her community and is proud to serve others with her gifts. Follow her on Instagram (@eatnstyleblog) for more stylish tips and culinary adventures.