This past weekend, I traveled to the Tri-State area to celebrate my birthday with family and friends. One of my missions is to discover Goodwill locations and consignment stores in the area.
I stumbled upon two great locations in Philly, which were the Parkside and Oregon Aves stores.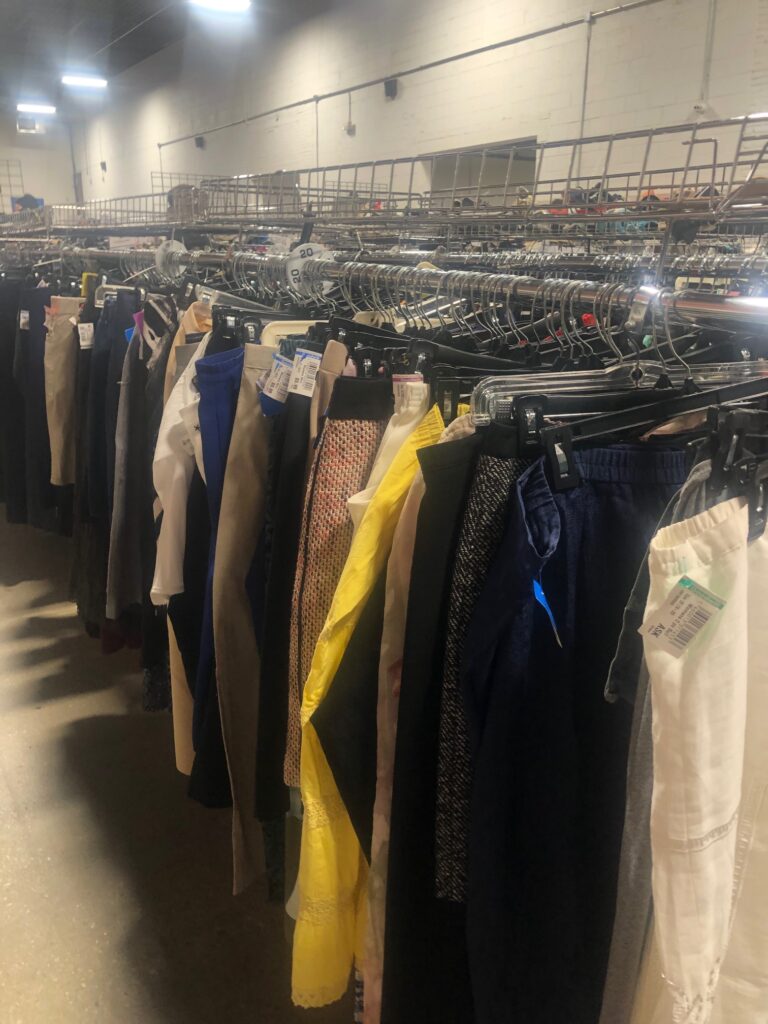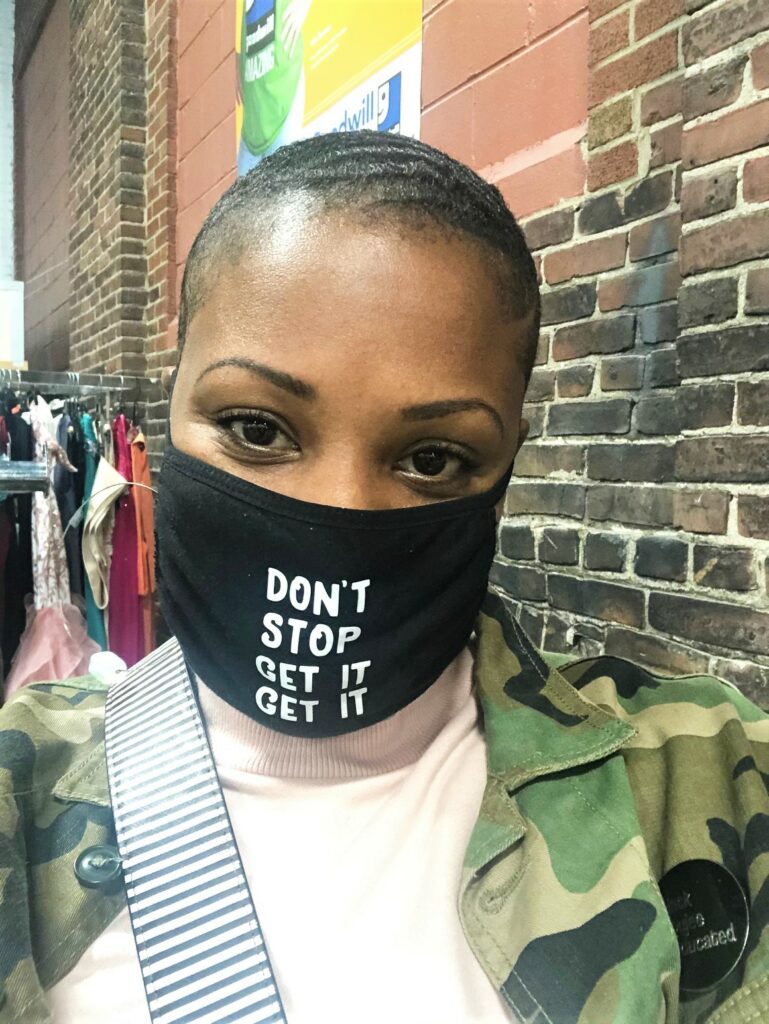 The Parkside Ave store is located near the Philadelphia Zoo with lots of finds and goods.
The women in Philly have great taste in shoes and I scored pony hair leopard Betsey Johnson booties.
The store was neatly organized and associates were cleaning as they worked. I didn't have much luck with clothing pieces, but their shoe selection is top notch. I also found a pair of suede platform sneakers for $7.00! The shoes are in great condition and I just need to wipe the soles down. They are a taupe gray color that will be able to worn with dresses, cigarette pants and distressed jeans.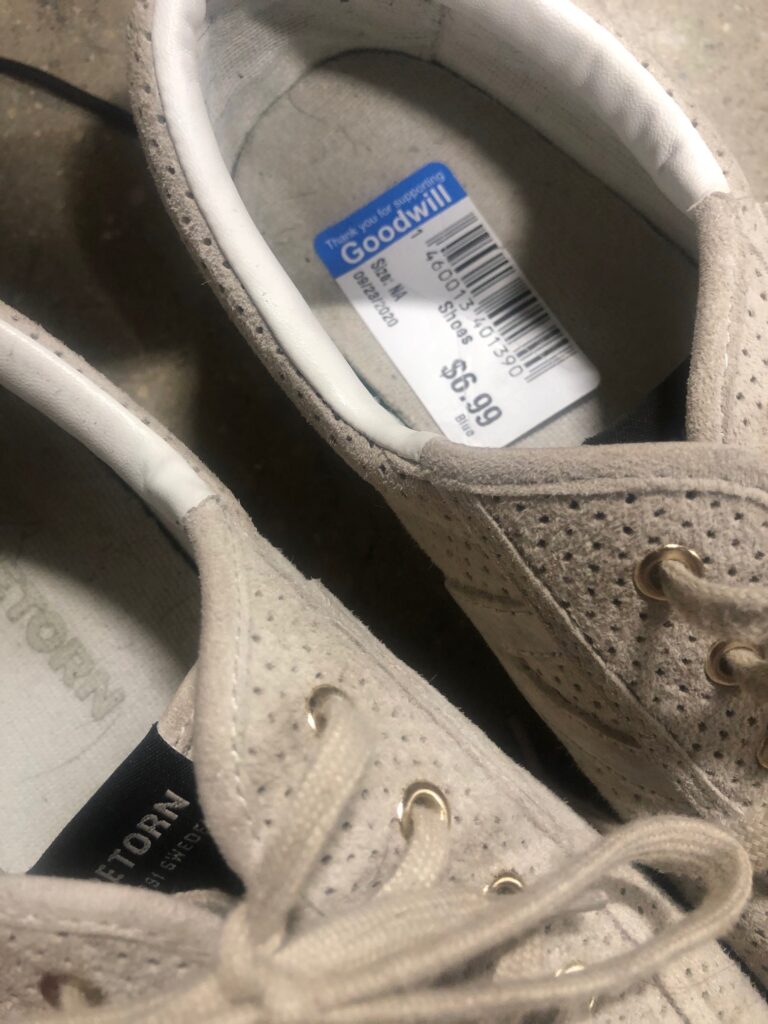 I also found a pair of Cole Haan oxfords. They are burnt orange with a white sole and so comfortable. If you have never had a pair of Cole Haan shoes, you are missing out. Most shoes have Nike Air technology and can be worn all day.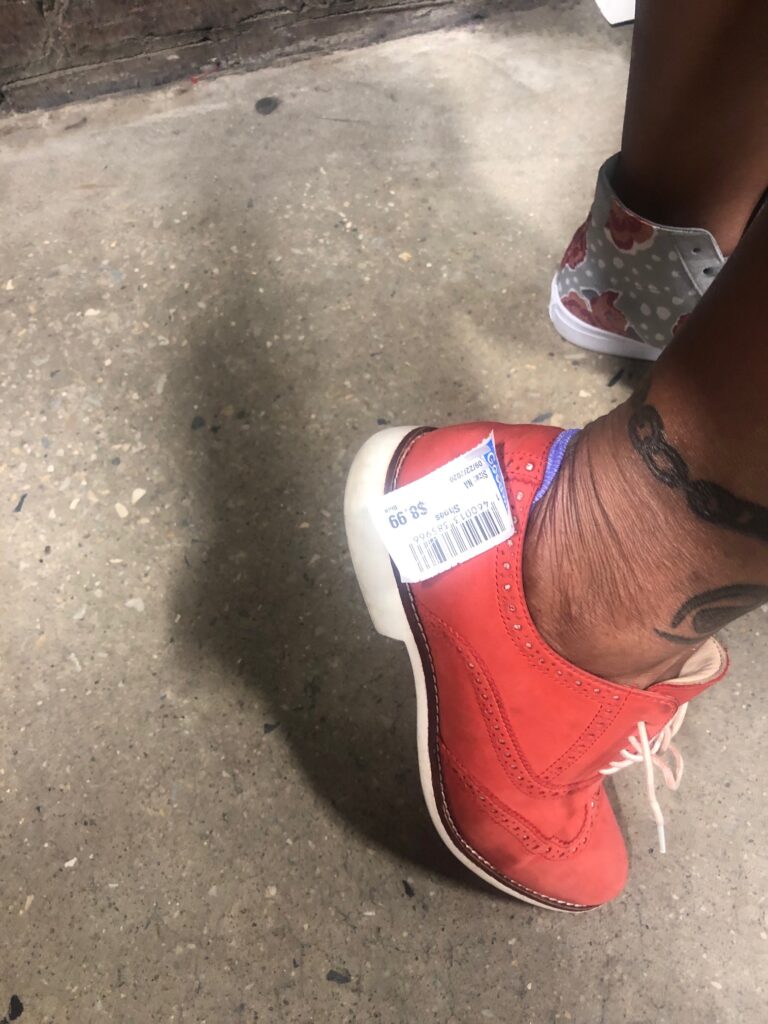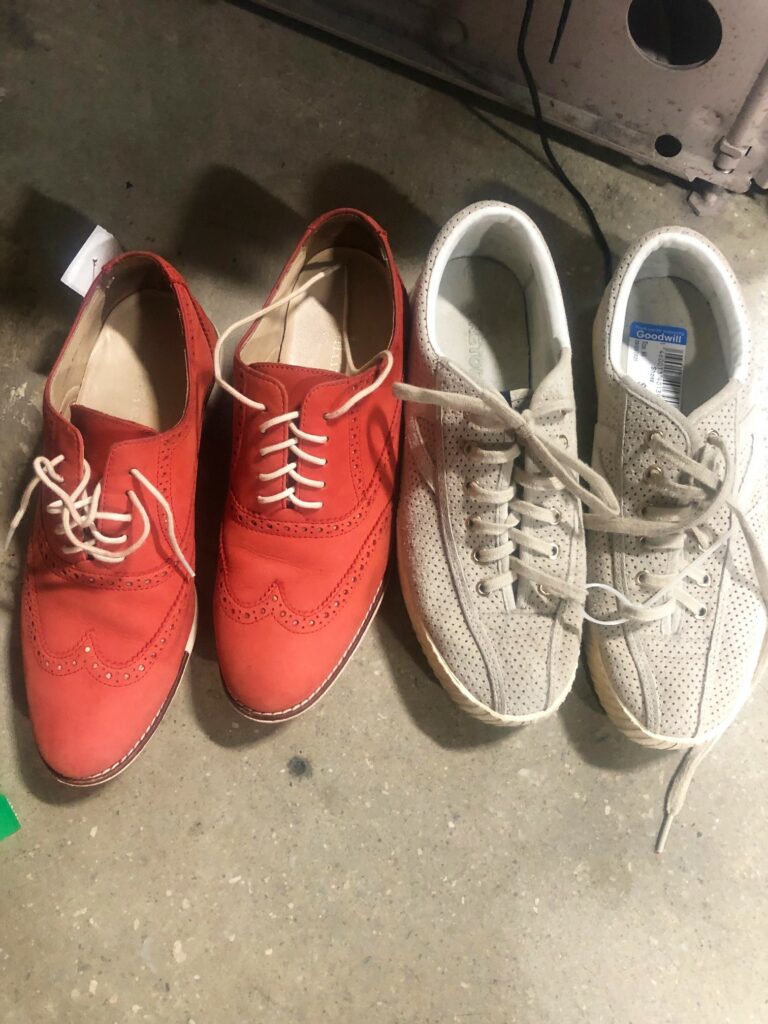 I also visited the Oregon Ave location in South Philly later that day. The store was very organized with lots of finds.
This time I scored two clothing items and a dope sign. Fall fashion is my favorite with all of the layering and different textures. and I was able to find a pair of gently used jeans with pearl detail down the leg to rock this autumn.
I also found a tweed cape that will match perfectly with the Cole Haan oxfords I thrifted.
Lastly, I found a sign that reads, "Dream Believe Create," on a purple background, which will be the perfect addition to my home. I have decorated my apartment to be a place of peace and positivity; this sign adds to its aura and fits in with my graphic Audrey Hepburn picture I thrifted last year in Harlem.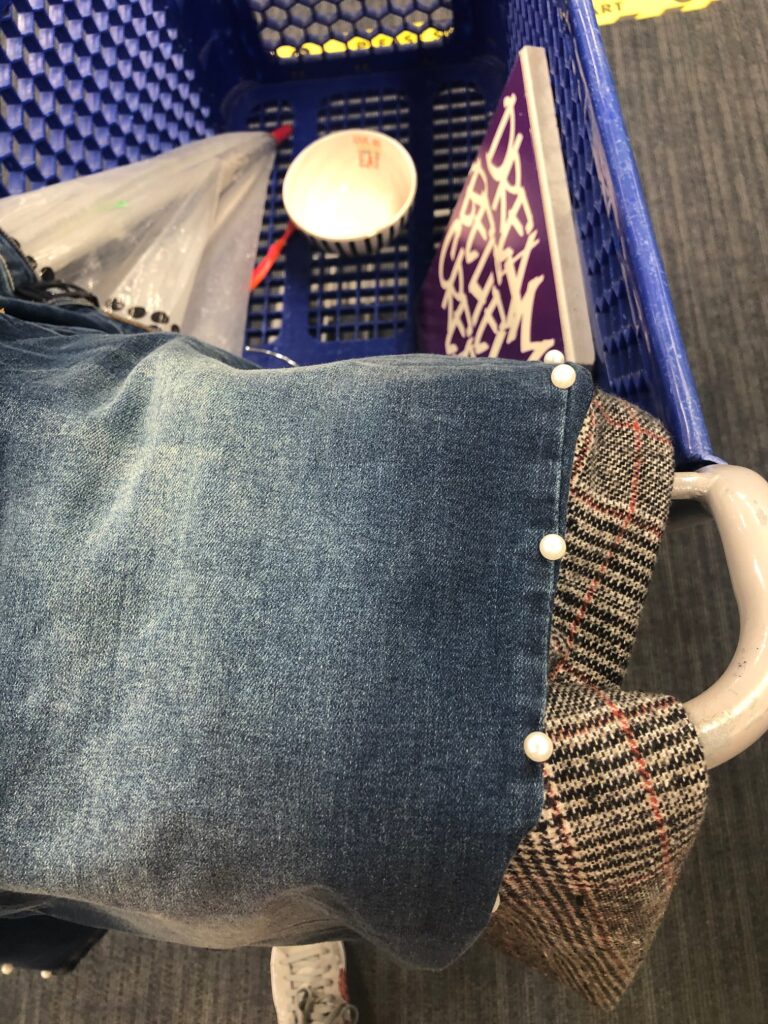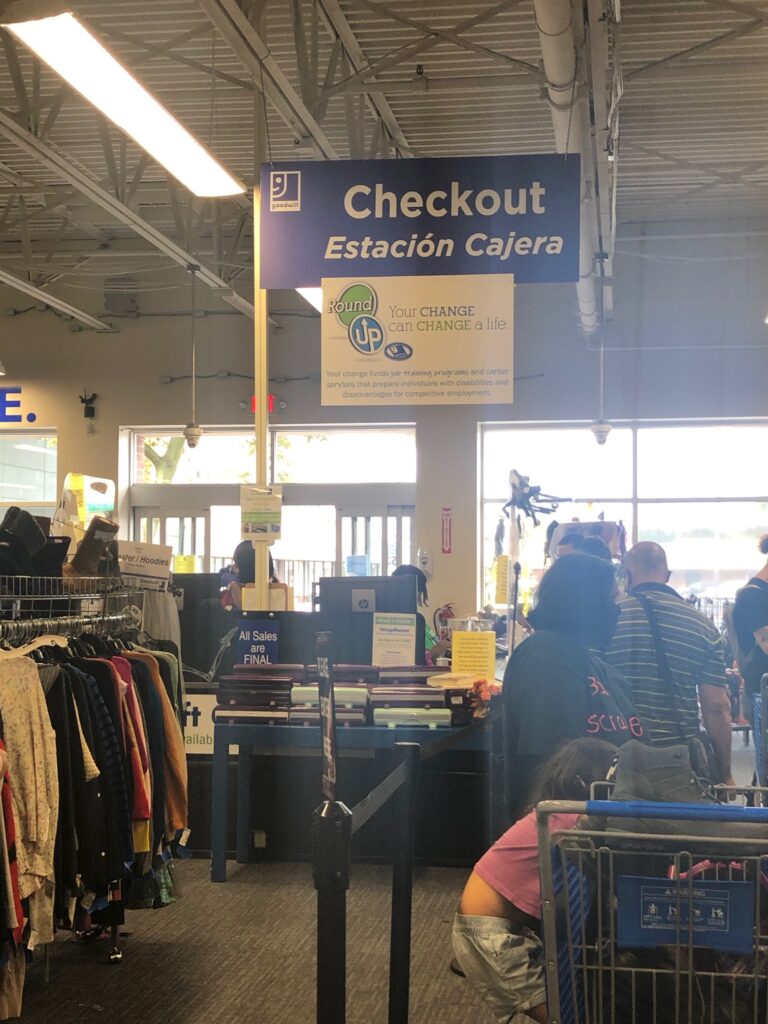 All in all, my Philly shopping experience was great. It is always fun to visit other Goodwill locations outside of where you live to see what else is out there. Consider adding thrifting adventures to your travel agenda the next time you go out of town!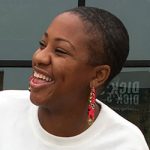 Amber Mixson
Fashion/Lifestyle Blogger
Amber is a 
fashion-blogging
 foodie and Instagram influencer with a passion for thrift store shopping. Her blog Eat N Style details her flair for cooking up not only tasty treats but inspired outfits as well. She has a passion for her community and is proud to serve others with her gifts. Follow her on Instagram (@eatnstyleblog) for more stylish tips and culinary adventures.