Happy New Year!
As we come into 2023, I want to be more intentional about my organizational skills around the house. However, being the eclectic individual I am, my storage has to be unique and special.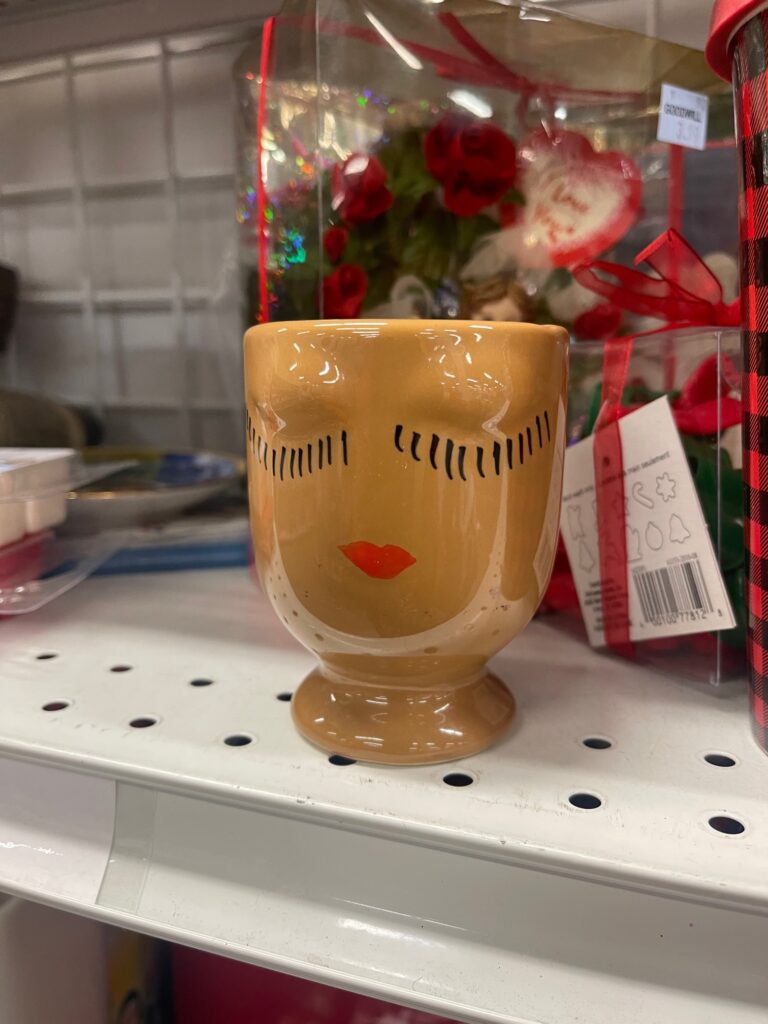 While browsing the Clinton, MD location, I came across the cutest cup with lashes and a red lip. Immediately I thought it would be cute to hold my everyday makeup items, such as brushes, mascara, and brow pencils. I love the caramel complexion as it reminds me of my own skin. Using these items as storage helps to keep small items that may get lost stay together and decreases time in my morning routine. The container was a complete steal at $2.99.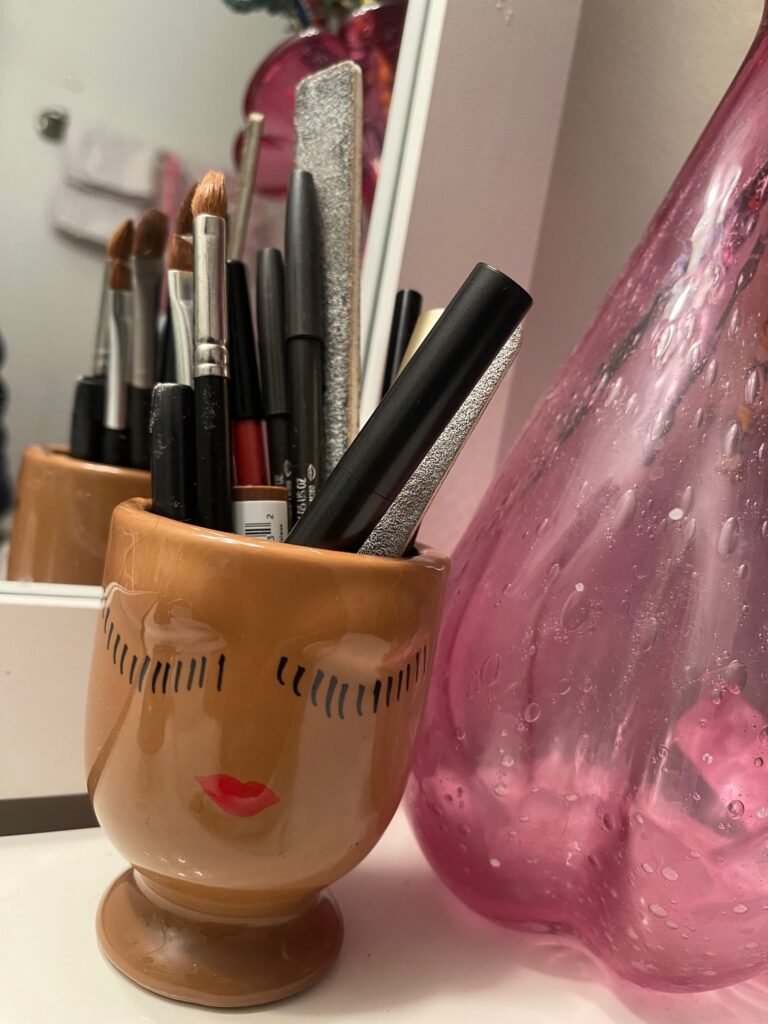 As you organize and become more productive in 2023, I challenge you to find creative containers to store your items. Goodwill is always my go-to!
---