It's my birthday today, fashionistas! And for today's 5 Under $5 post, I'm showcasing 5 amazing houseware items I scored at one of my favorite Goodwill stores in Rockville, MD.

The other weekend I held my monthly Meetup at this spot, meeting about 50 other Goodwill lovers for a morning of shopping and gems galore.
To decorate my new spot in Takoma Park, I had my eyes out for inexpensive home finds. Not only did I see some great pieces, I walked out with unique decor items as well.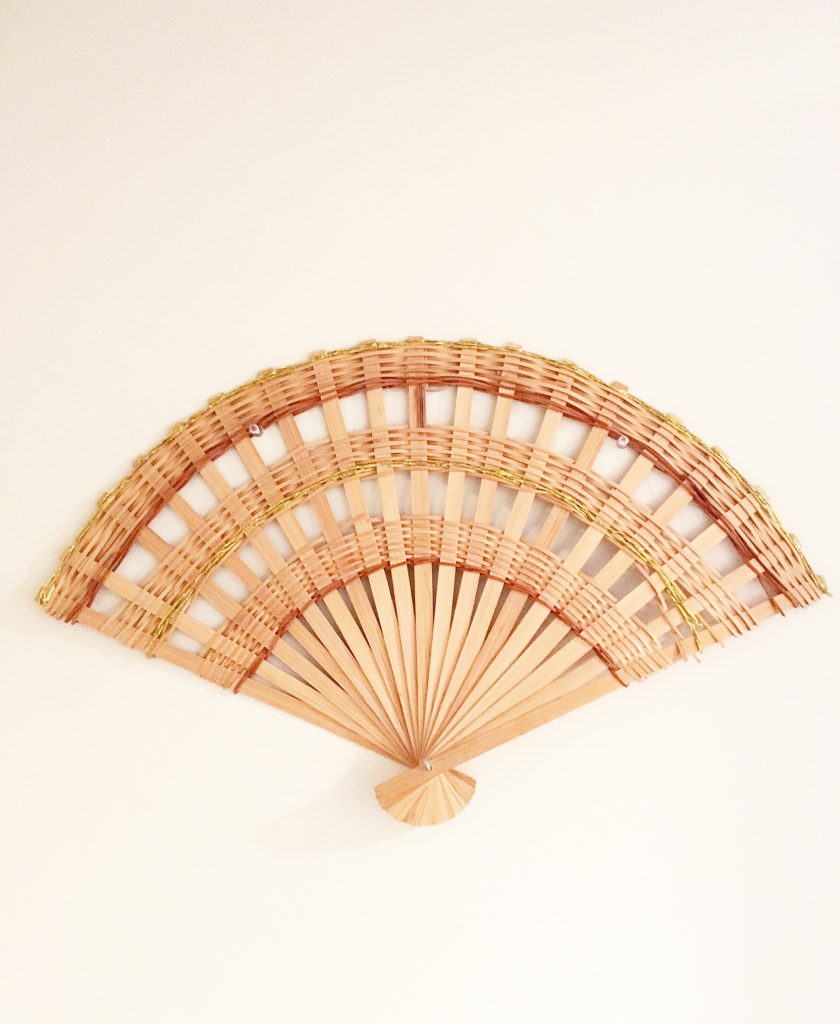 1.) Straw Fan
As soon as I got this, I hung it on my wall! This Asian-inspired fan cost me a total of $1 at the event. Probably one of the best purchases I've ever made.
The medium-size of this item made it the perfect adornment above the mirror in my bedroom.
2.) Vintage Key Holder
I needed some knick-knacks to decorate my vintage $14 table from Goodwill. So I was especially happy to find a plethora of small items that would hold keys and loose pocket items.

Among my finds, I discovered this nautical hook stand for $2.50. I'm excited to use it to hold my keys when going in and out of the house.
3.) Vintage Exotic Catchall Tray
For my table, I also found this 1960s brass Pal Bell bird catchall dish. It was made in Israel and holds loose change, earrings, and other small purse-pieces. The color of this $3 vintage piece is unique because it is copper/bronze.
The deep green accents contrast nicely against my pink vase.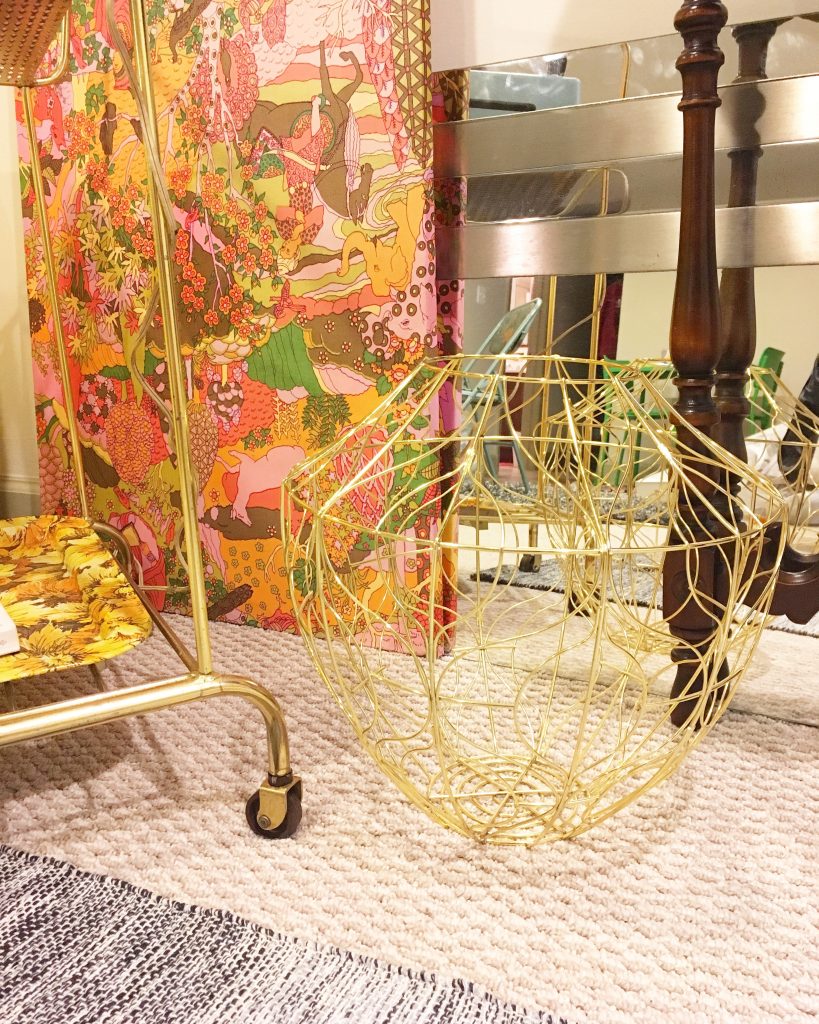 4.) Golden Wire Basket

For a grand total of $3 I couldn't leave this gold wire bin behind! Sitting among the other furniture, I'm surprised this wasn't snatched up when the Meetup began!
So far I've placed it next to my wooden Goodwill table and hope to fill it with flowers and/or a cinnamon broom.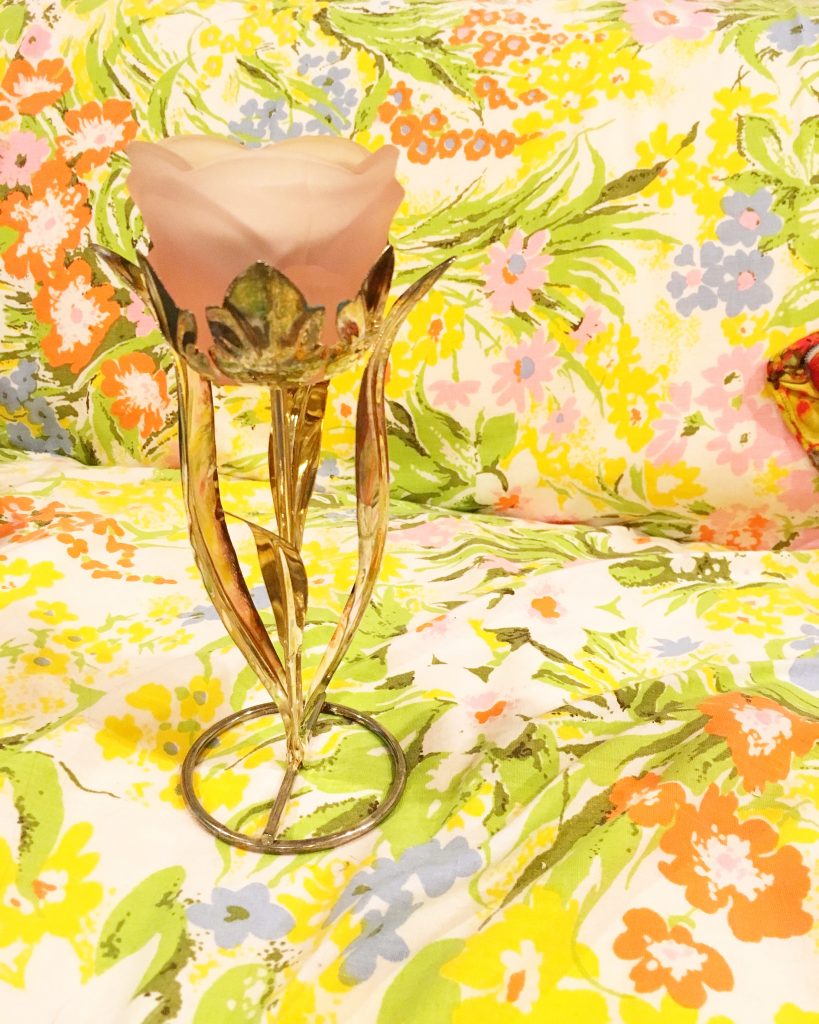 5.) Vintage Candle Holder
These might be a thing of the past, but I couldn't help but fall in love with this $1 pink rose and gold candlestick holder!
I placed it on my Goodwill gold bar cart and hope to use it with a neutral-colored tall candlestick.
This gem gives me a Valley Girl, beachy, 80's vibe.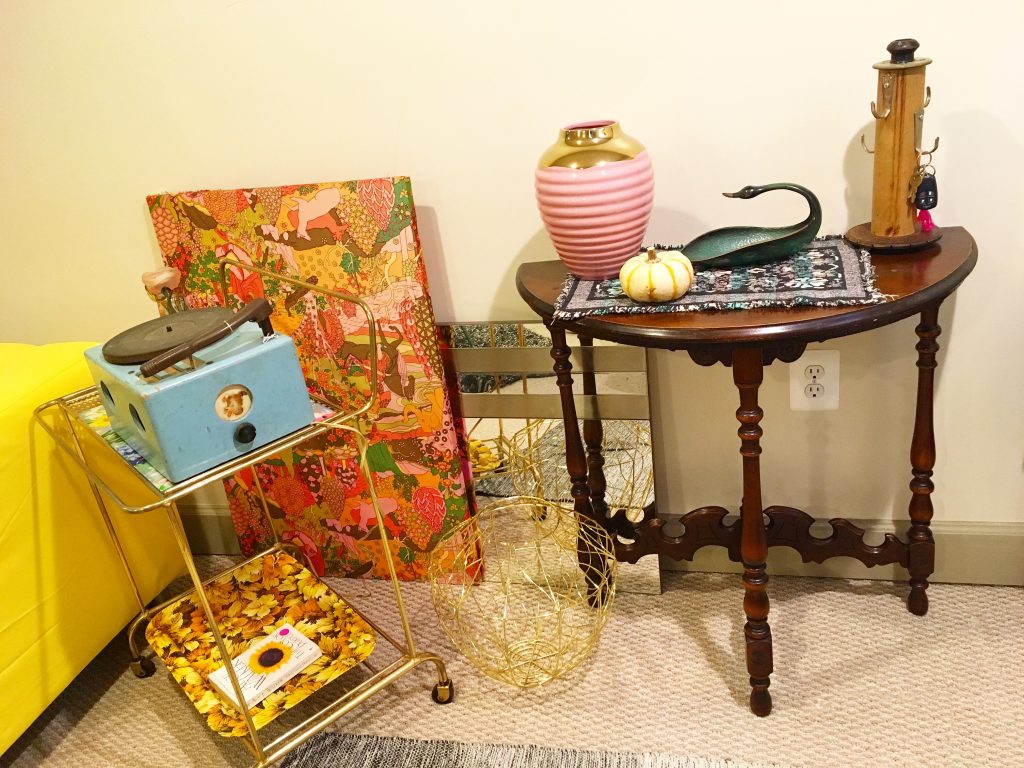 What did you find at the Meetup, readers? Hopefully some great under $5 finds too!