Becca, a close friend of mine, is an Arlington, VA Goodwill genius.
I first introduced her on the blog in 2016 when she found a plethora of name brand fall fashion staples from the Glebe Road, Goodwill store. This time around, she's kicking-off spring with another successful home decor and fashion haul from Goodwill!
This week, she visited a few Goodwill stores in Arlington, VA in search of items to spruce up her new home and spring wardrobe. On Thursday, she not only found one item to add to her mantle, but she also took home over $500 worth of items for under $50; that's both impressive and astounding!  Curious to see what she scored? I'll stop talking and show you the Goodwill goods!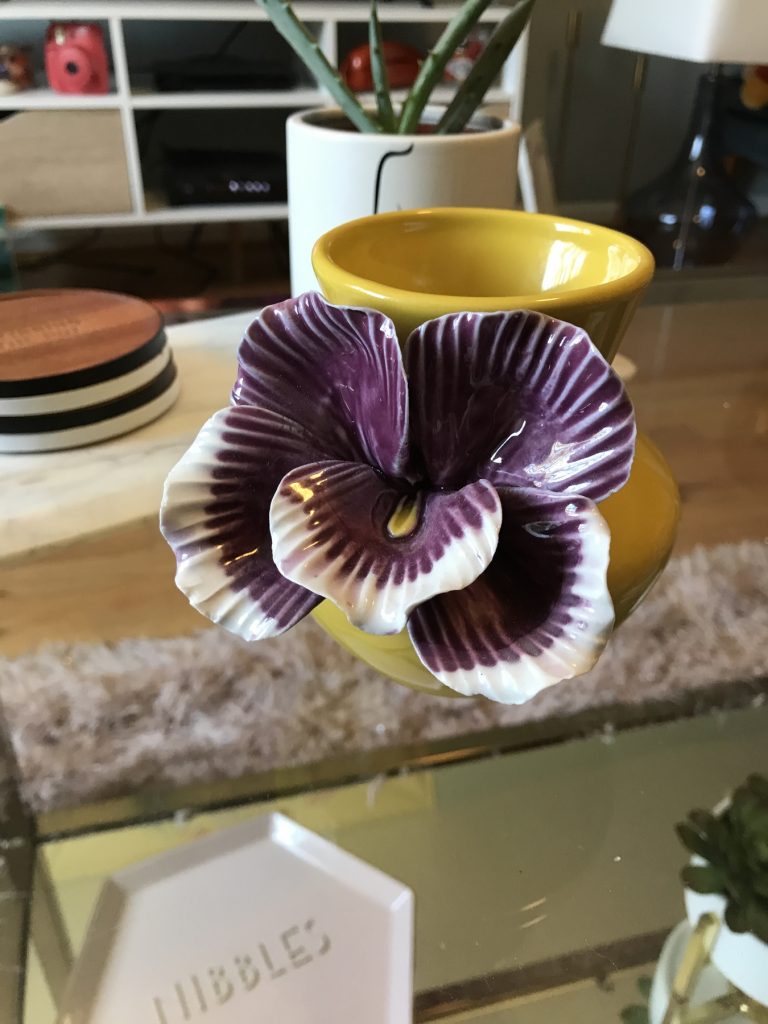 This yellow vase is from Anthropologie originally retailed for $18. She purchased it for $2!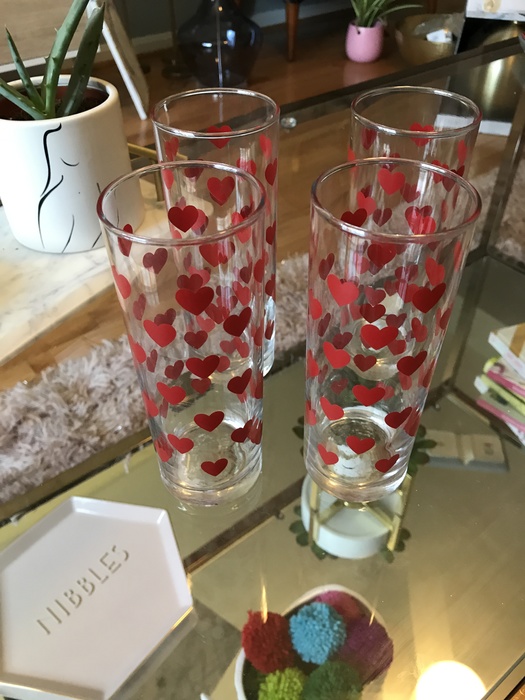 These heart glasses were $5 for a set of 4. Love!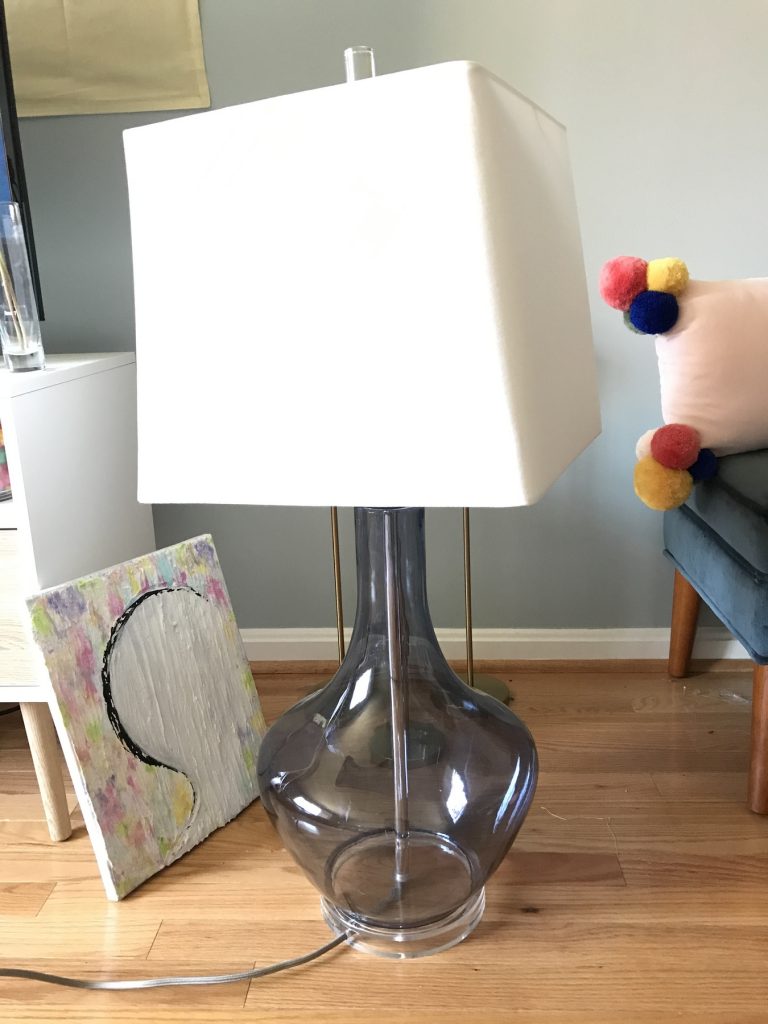 This gorgeous lamp was $20. The shade is new and was from Target.
These pants are from LOFT. They were both on sale; one pair cost $2 and the other $3.50!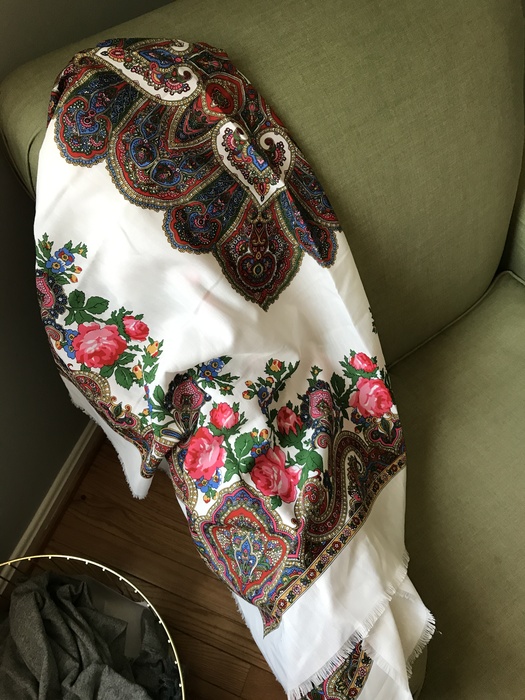 This paisley print, floral scarf was only $3.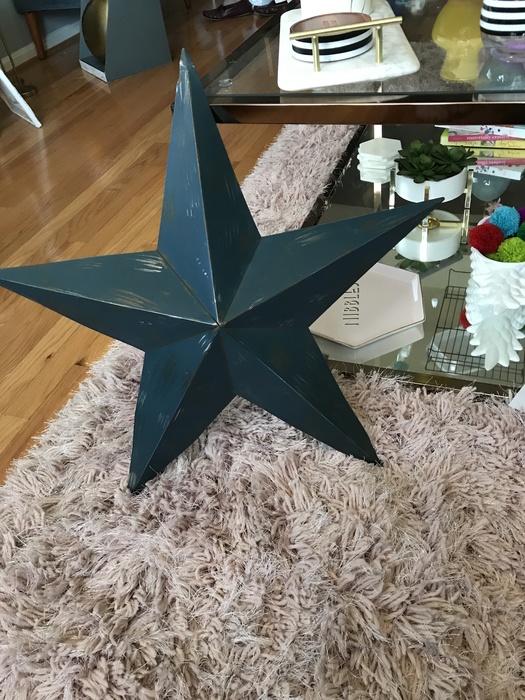 Can you believe this tin star was only $2?! So cute!
This beautifully framed chalkboard was only $4!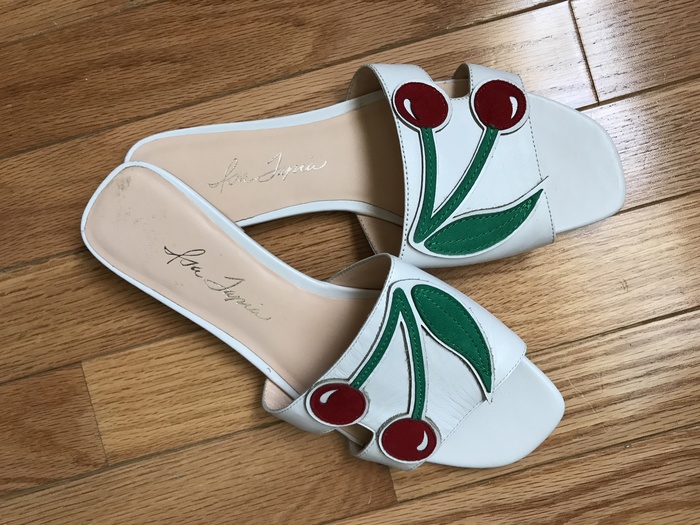 Finally, she scored these amazing, sassy, cherry shoes by a designer named Isa Tapia. They were originally $295, but she got them for only $8! I can't wait to see her rock these!
Thanks for sharing these finds with me, Becca! I'm so glad you sent these in my direction. I'm always very impressed with your hauls! You are a pro at shopping the Arlington stores. 
Want to be a Goodwill Fashionista? Send a photo of your latest Goodwill find to fashion@dcgoodwill.org. If we feature your look here, you'll get a badge to share on your blog or site to show everyone that you're a savvy Goodwill Fashionista! Oh and don't forget to add "#DCGoodwill" or "#MyGoodwillFind" to all your local finds, dear readers! I want to share the excitement of your amazing items.