I've been doing a lot of travel as of late, so I felt it was finally time to take a "me" day and wander the streets of DC, pretending I was a tourist. I love these types of days. I can make my own agenda, go wherever I want, and enjoy my DC surroundings with a clear and open mind.
On a Sunday, I felt sassy and dressed up for a day to check out some DC music shows, peep the White House and peruse the Renwick Art Gallery.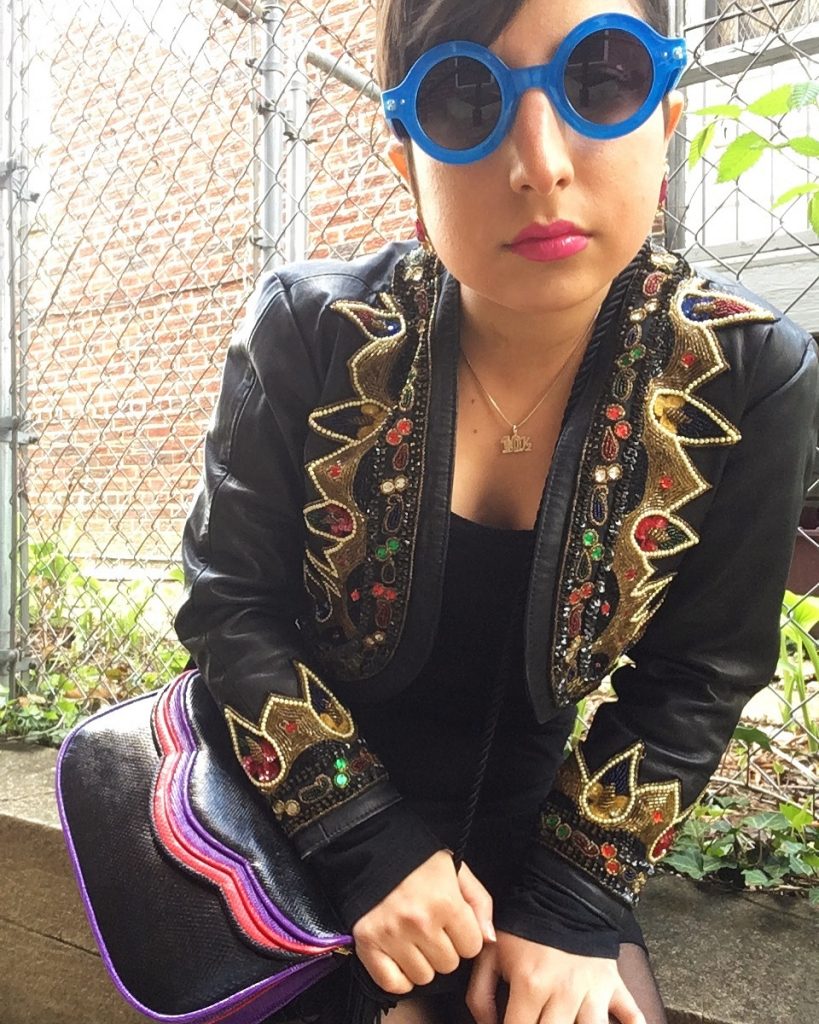 On my "me" days I like to dress to impress, in case I run into someone I know. I find it important to make good first impressions – even on the days when you don't expect to meet anyone! For my Sunday look, I channeled my signature 80's girl retro style with an all-black sleek look with pops of radiant colors in beading, glasses, and cosmetics.
The day was a bit cold out (but it's spring?!?!), so I did have to rock tights and several coats. Despite these cold-weather necessities, I felt pretty confident in my slick throwback ensemble. All-black always seems to make me, a very petite girl, look taller and slimmer – which I can't complain about.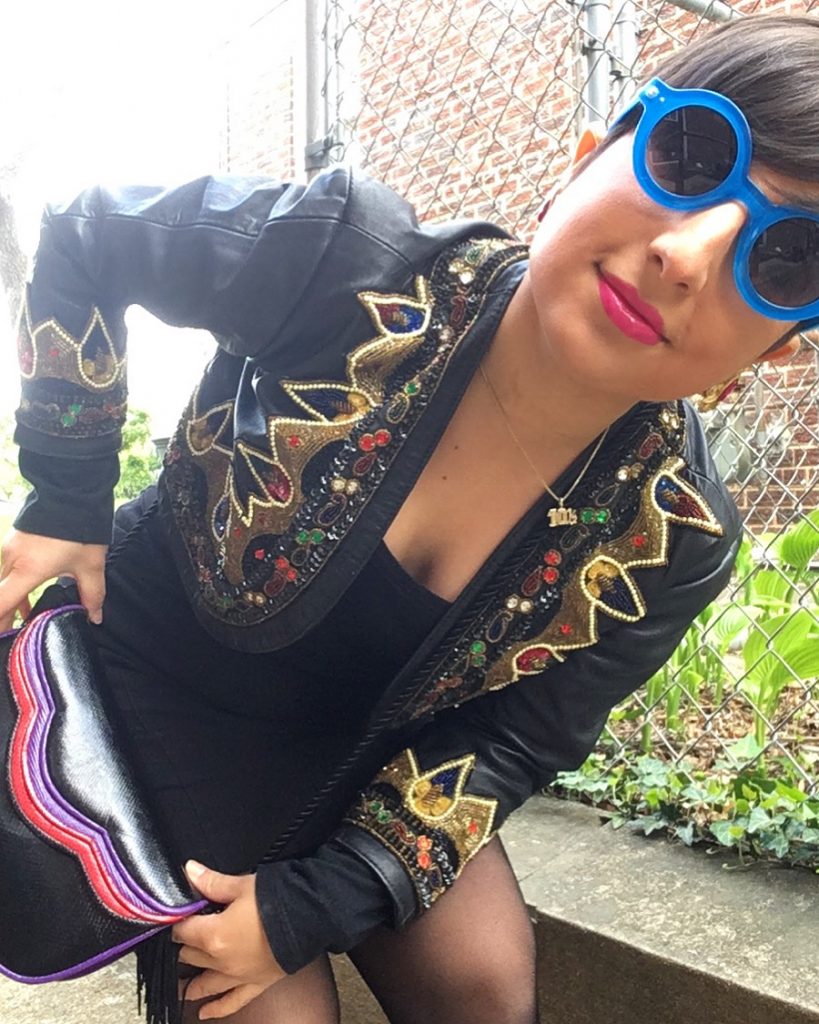 One thing I love about vintage finds are the intricate and unique details that you don't normally find in contemporary fashion. My jacket, for example, is beaded with an ornate design that elevates this once plain faux-leather cropped jacket into a piece of art.
My purse is also a unique find that may not have been designed with such attention in the present day. With multiple colorful flaps, two tassels, and a glistening exterior, I can't believe this beauty was under $10!
Curious to know where I got the pieces in my retro look? Here's the scoop!
My outfit consisted of:
Outfit total (Goodwill items): $20
What do you like to wear on your "me" days?