On an early crisp fall Saturday Morning on November 16th, Goodwill in collaboration with Thrifting Influencers in the D.C. Community to include my brand, Thread Lift, set out to host a shopping event that invited the community to take the morning to shop in the celebration and launch of their newly created podcast, Finding Your Good!
The podcast serves to add yet another fabulous layer to the Greater Washington Goodwill brand by delivering a collection of stories, tips, tricks, and secrets from the experts, activists, and stylish about the thrifting community.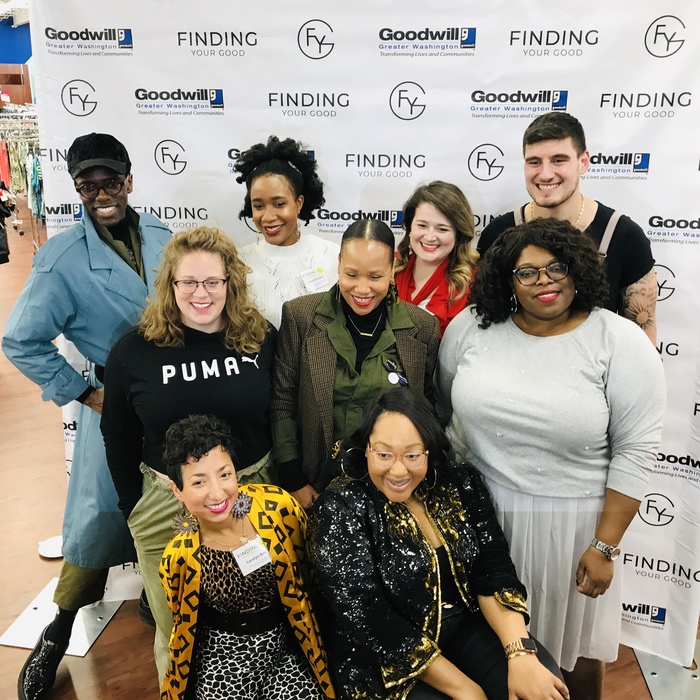 The podcast already has a number of episodes available for you to take a listen to & I highly encourage you to check it out when you have the chance!
Now about the event – Similar to my previous post in August referring to Summer Style Event, this event invited thrifty fashionistas, boys & girls to curate clothing racks to reflect their style, mood, and passion for our guests to shop from. Each individual had the chance to spend 3-hours in the store selecting their finds weeks before event day to scour the store's amazing selections of slow fashion goods.
During these events, I typically enjoy living in the moment and tend to not spend as much time capturing them on my phone.
When you enjoy an experience, you truly are able to become more genuine when meeting new people.
At this event, I was able to meet some of my followers in real life and was able to put names with familiar faces! These events are always so much fun and based on feedback, our customers seem to really enjoy them as much as we do!
After the event wrapped up, I of course took the opportunity to shop the curated racks of my fellow influencers before they were picked through!
I found some amazing fall/winter staples including an 80's inspired cropped blazer with black & white color blocking. The shape and texture of the braiding and big gold buttons on the front reminded me of what Janet Jackson wore during Rhythm Nation. The military chic vibes of this blazer are unmatched. I knew that this would pair well with a bold red lip, combat boots and black skinny high waist denim.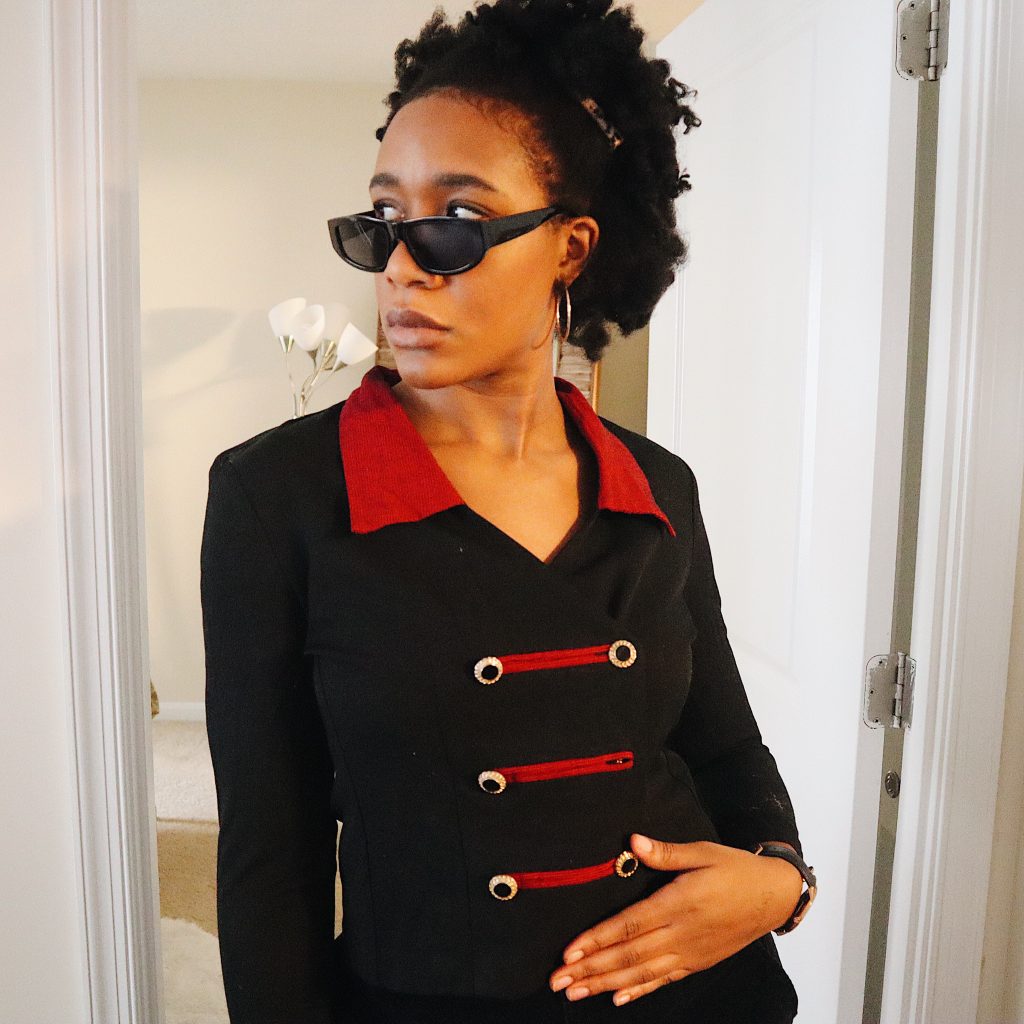 I also snagged an awesome pair of lilac stretch leggings to work out in as well. Currently, I am in that interesting place where I want to lose 10 pounds but, the holidays won't let me. I'm slowly convincing myself that these bright colored pants will motivate me to keep pushing it during my workouts.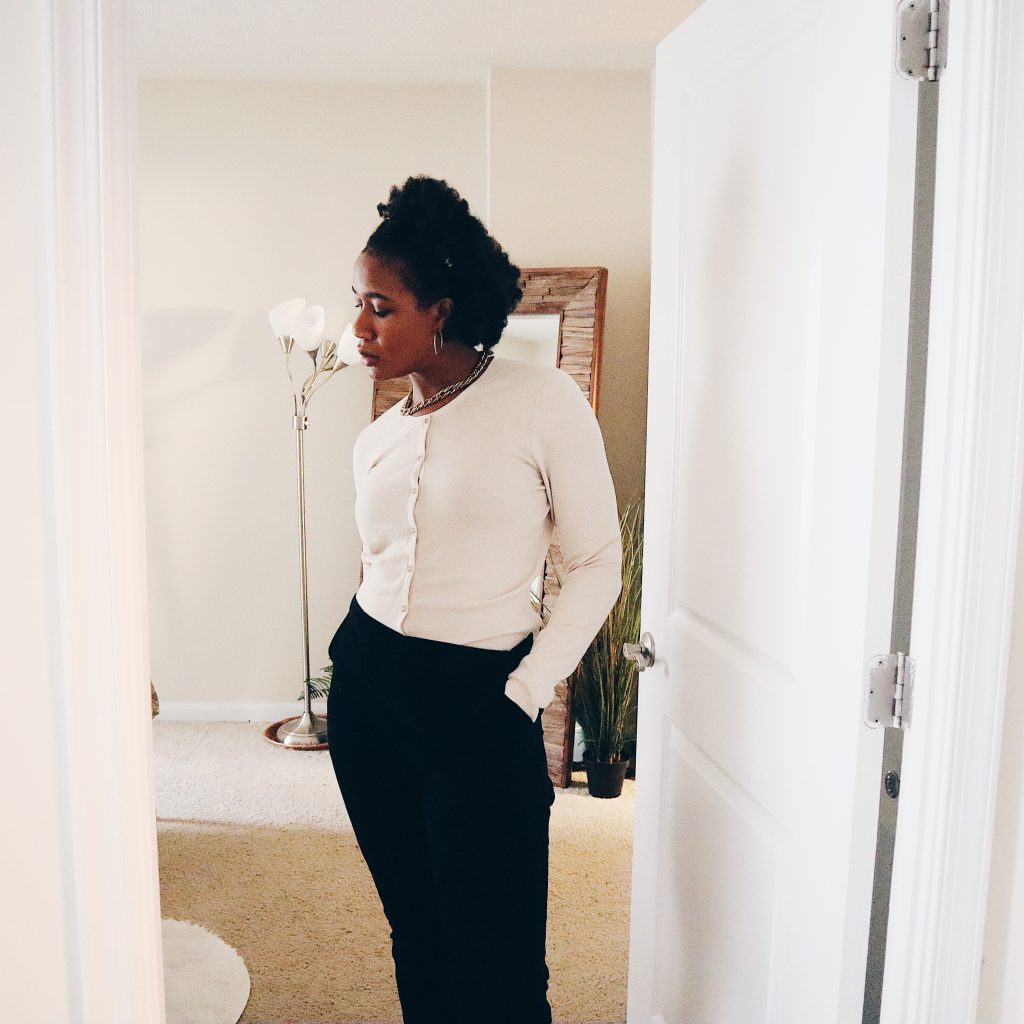 I found a couple of cardigans, one neutral, and one floral. I've been really into wearing these cardigans and sweaters tucked into high waisted trousers or denim in addition to also pairing them under blazers when in the office for the perfect business casual fit.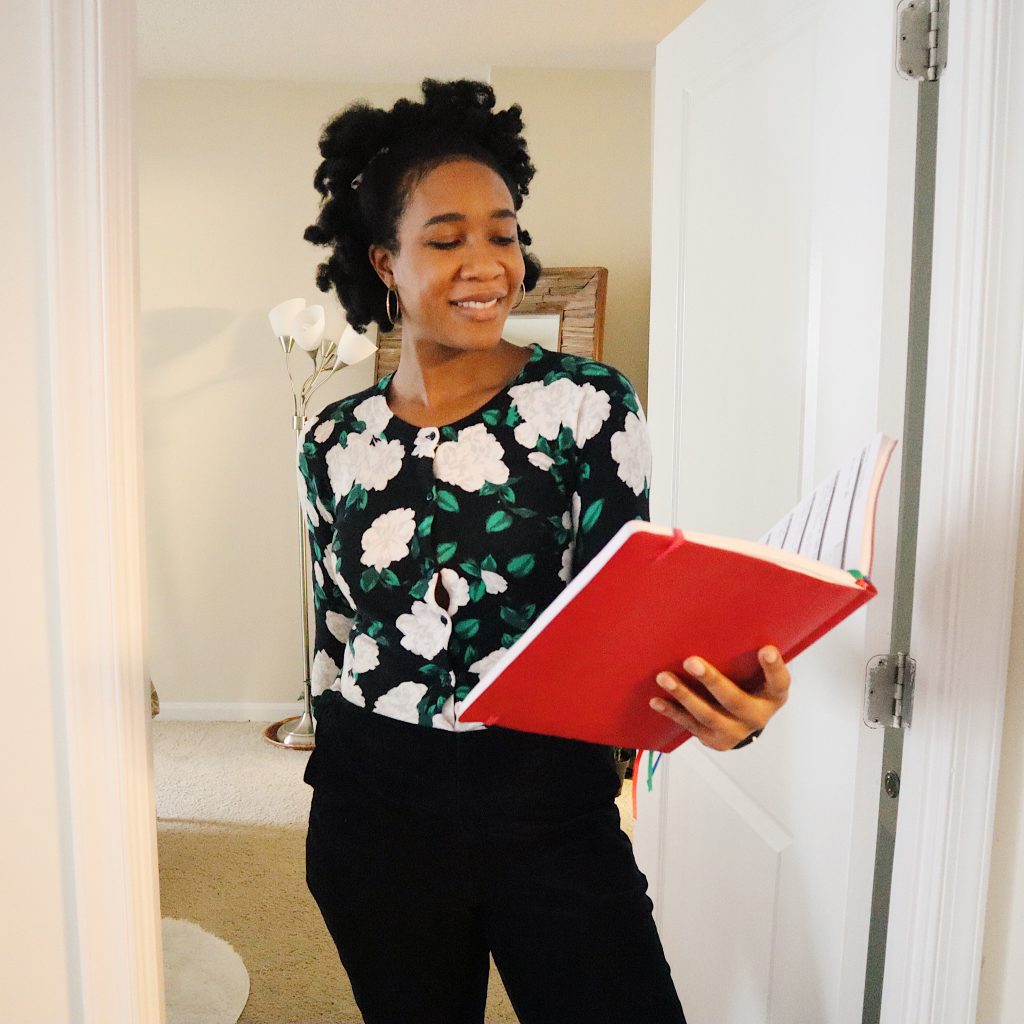 However, my favorite finds of the day came from Kelly-Lynne's rack. I was able to find this amazing white lace dress found by Kelly-Lynne, also known as @thelowlowstyle. The dress speaks for itself, just take a look at it! The length, color, and construction of the dress is simply gorgeous and gives such a romantic, Steel Magnolia's vibe that I couldn't resist putting back once I picked it up. Since it's vintage, I know that there's a story behind it and the women who had the opportunity to wear it before me. I'm not sure what my exact plans are for this number but, whatever I am thinking of shortening the dress and hemming the bottom to make it more flattering for my shape.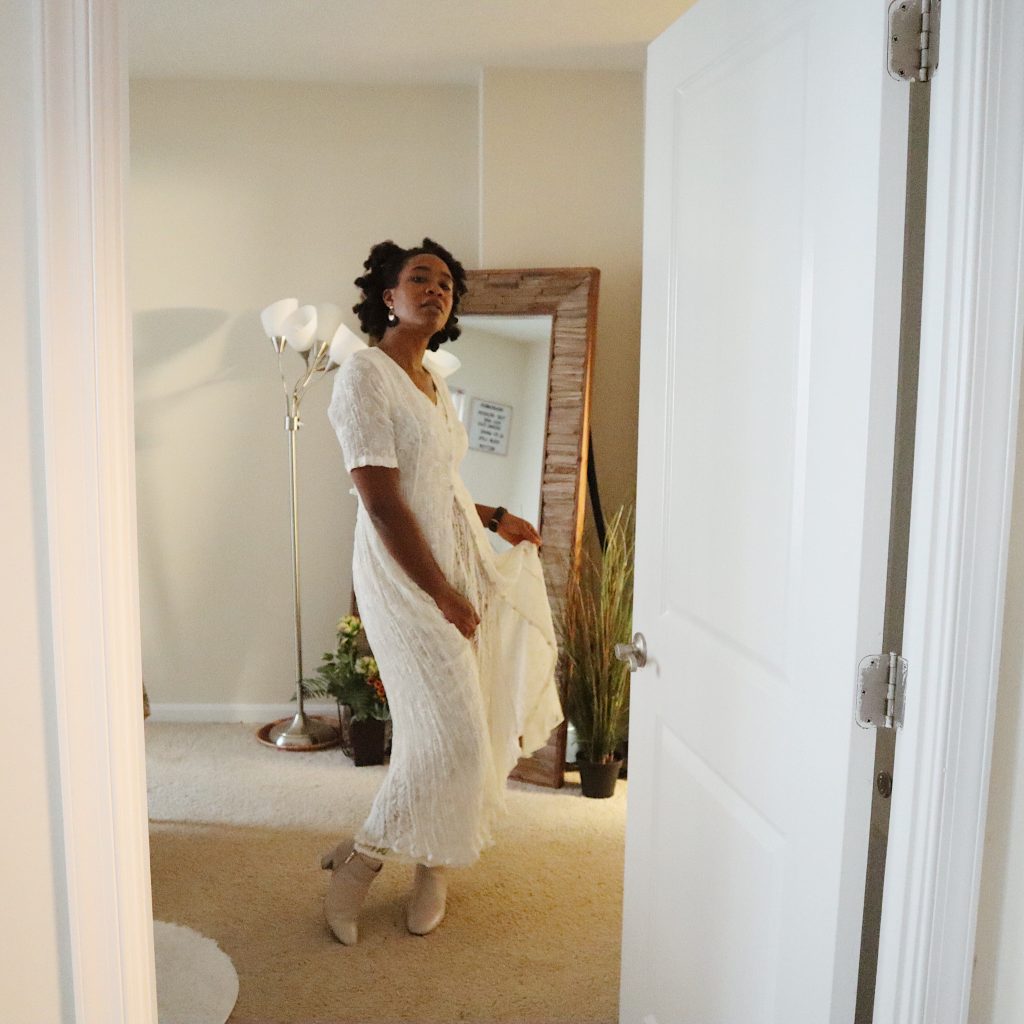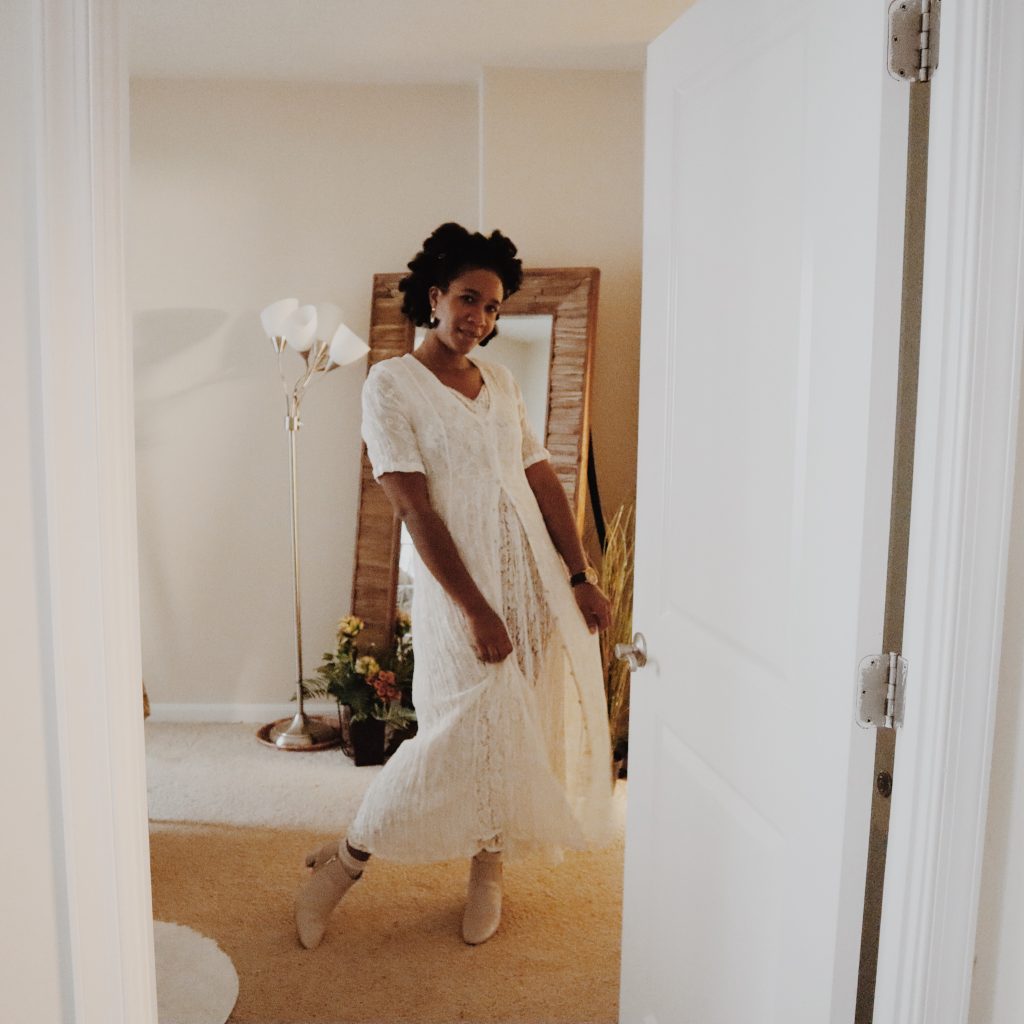 Lastly, I found the all the perfect shades of fall wrapped up IN in one blazer.  Originally it is from Target's Merona brand; this blazer blends checkered plaid with tans, navy's and marrons. So versatile, and the perfect compliment with most outfits.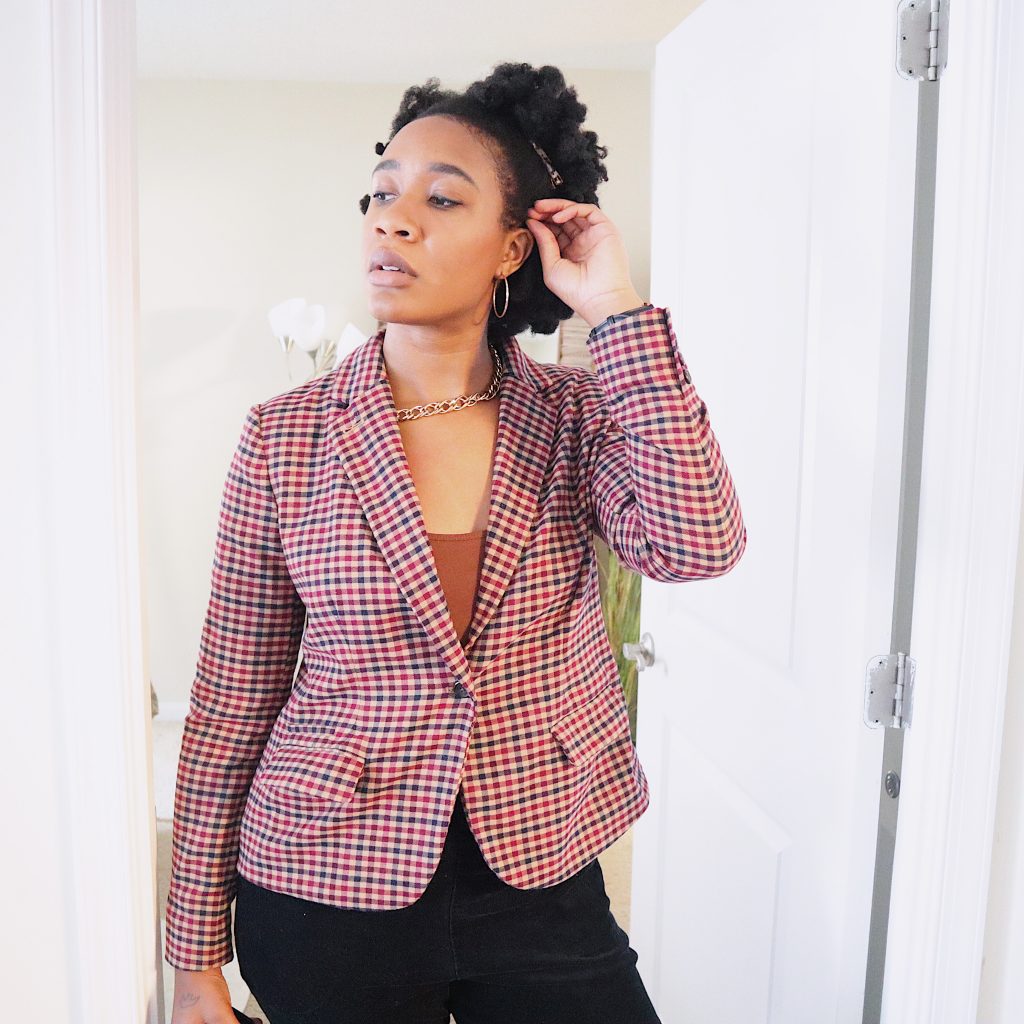 Once again, I had such an amazing time at this event, and of course will always look forward to the next one!
Best,
Danielle