Fashionistas, during a massive designer haul a few weeks ago, I picked up multiple pieces in large and extra large sizes that I'm now excited to share with you on the blog!
For today's look, I wanted to reflect jet-setter vibes since I've been traveling a lot for work lately.
Whenever I travel for work, I always bring a nice coat with me whether it's a trench or blazer. I also bring a nice skirt and elevated shoes so I look my best for all client meetings.
This #MyGoodwillFind look is a gorgeous, rich, orange belted trench coat. It's a size large and by designer Piazza Sempione.
Piazza Sempione is a designer Italian brand known for its contemporary elegance and classic femininity.
At full retail at high-end stores, a coat like today's would retail for at least $300.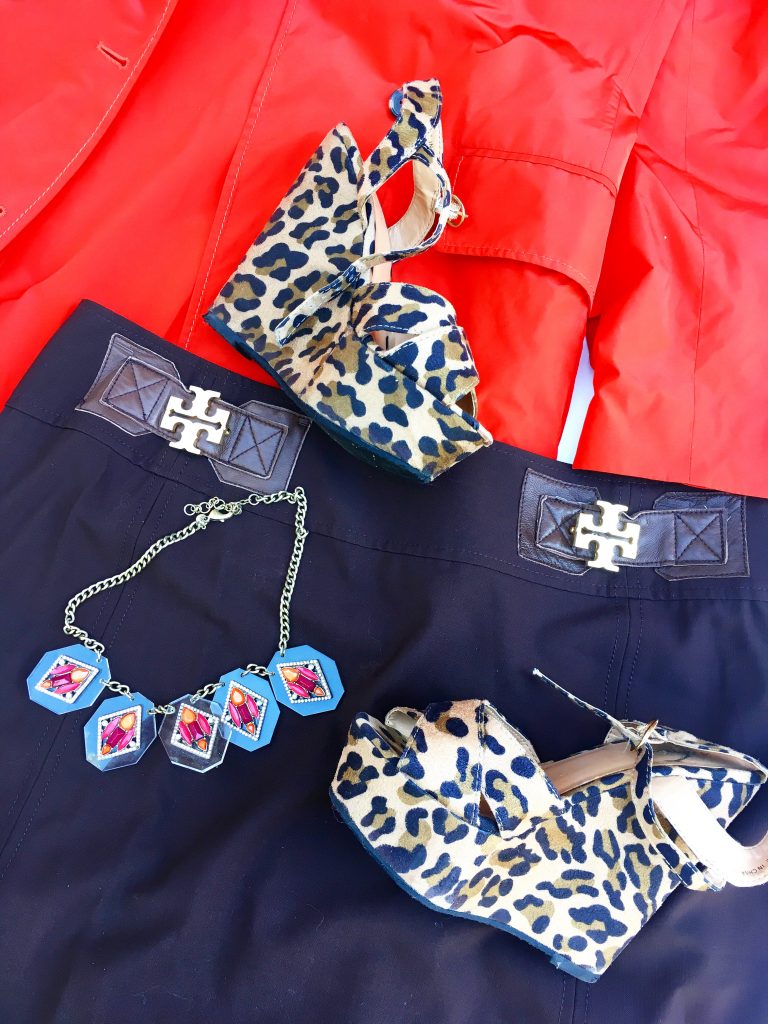 Because this coat is so bright, I'm pairing it with a glam neutral chocolate brown Tory Burch skirt in a size 12. This skirt is more on the mini side and has gold Tory Burch logo hardware at the top.
At full retail, this thick fall skirt would have been at least $300. What a score!
And finally, to add a bit more funkiness to an already sassy and sophisticated look, I'm styling it with leopard wedges that match the skirt and a J Crew glitzy speckled orange necklace to tie back to the orange in the coat.
If it's cooler out, a patterned or plain timeless close-toed heel or short bootie will elongate the leg with this skirt.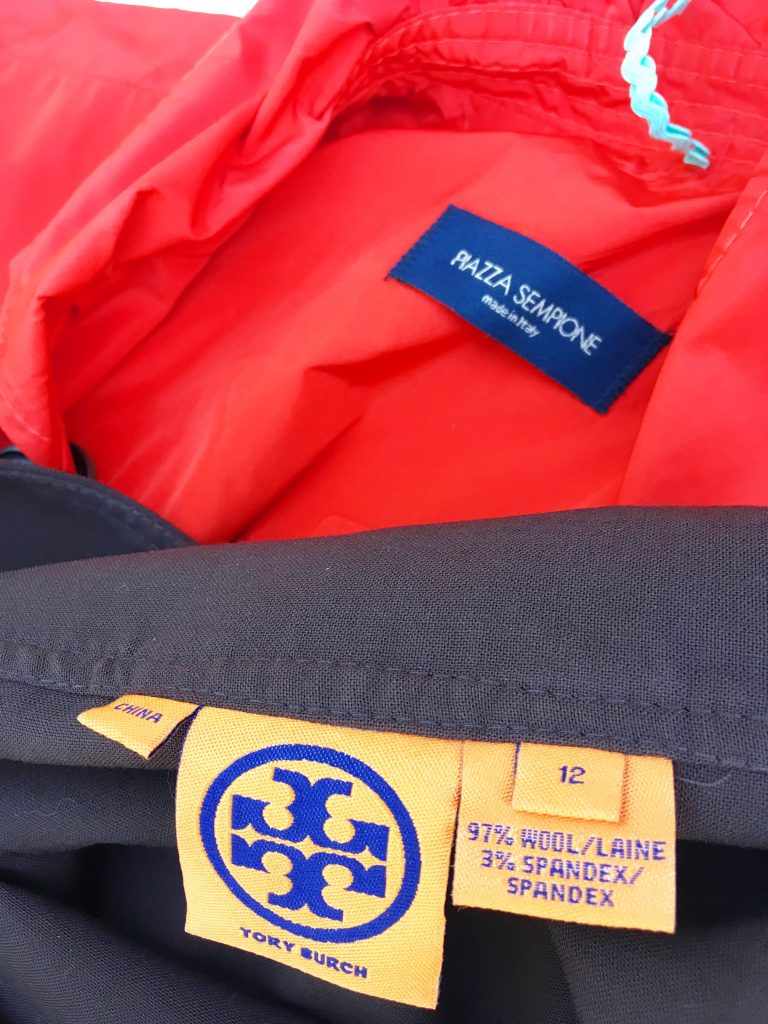 How would you style today's #MyGoodwillFind designer gems, readers?