Fashionistas, September came and went. Can you believe it's now almost November?
Filled with Meetups and fashion events, this past September has been a truly great one at Goodwill.
Here are five of my most favorite finds under $5: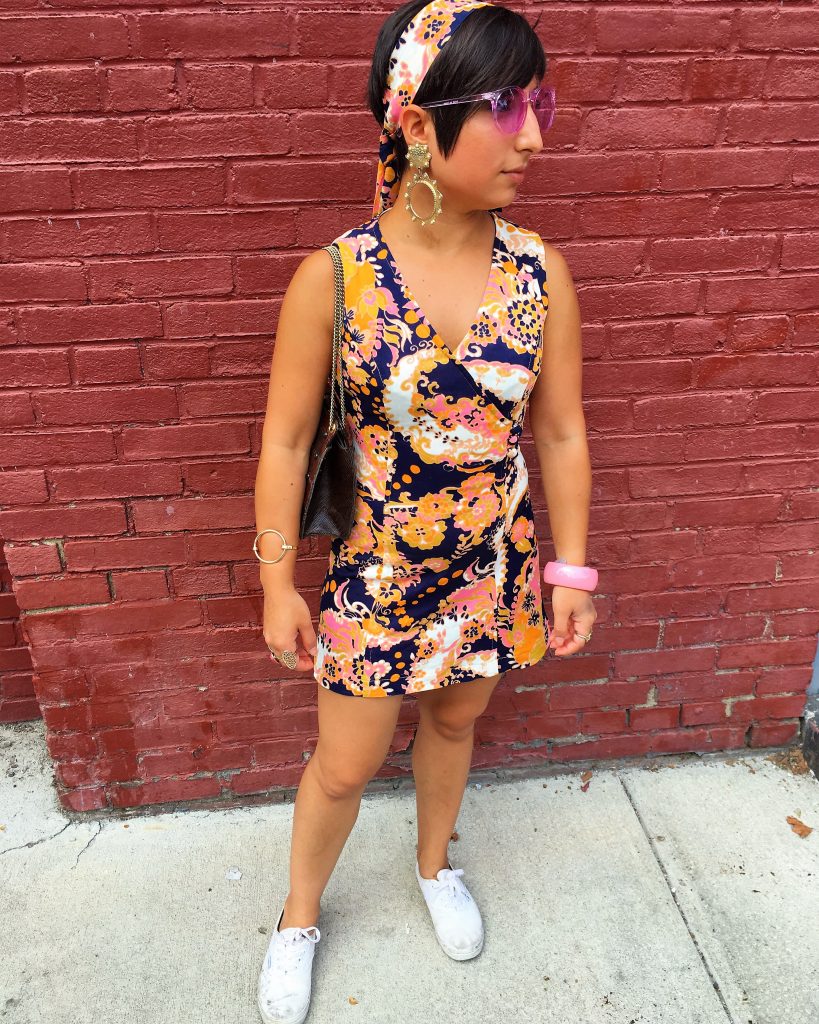 1.) What I Wore to Afropunk: Vintage Micro-Mini

In late August/early September, I attended Brooklyn's Afropunk Festival and rocked this vintage beauty to show off some mad Goodwill style. I picked up this micro-mini from the Gaithersburg location on a sale day – that's why it came out to under $5. It was easy to wear because it's light on packing while still looking chic and cool in the warm weather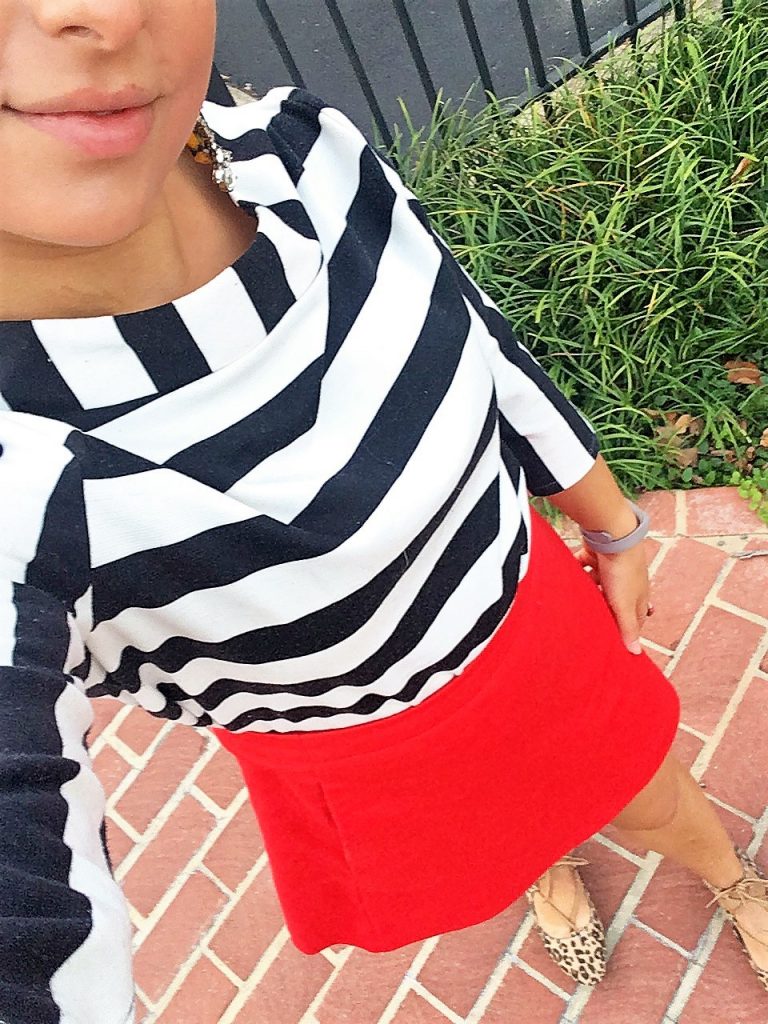 2.) Red Asos Skirt

I found this red mini skirt by Asos at Goodwill for about $3! I love the vintage mod cut of the bottom and thought it would go well with this classically cut striped top.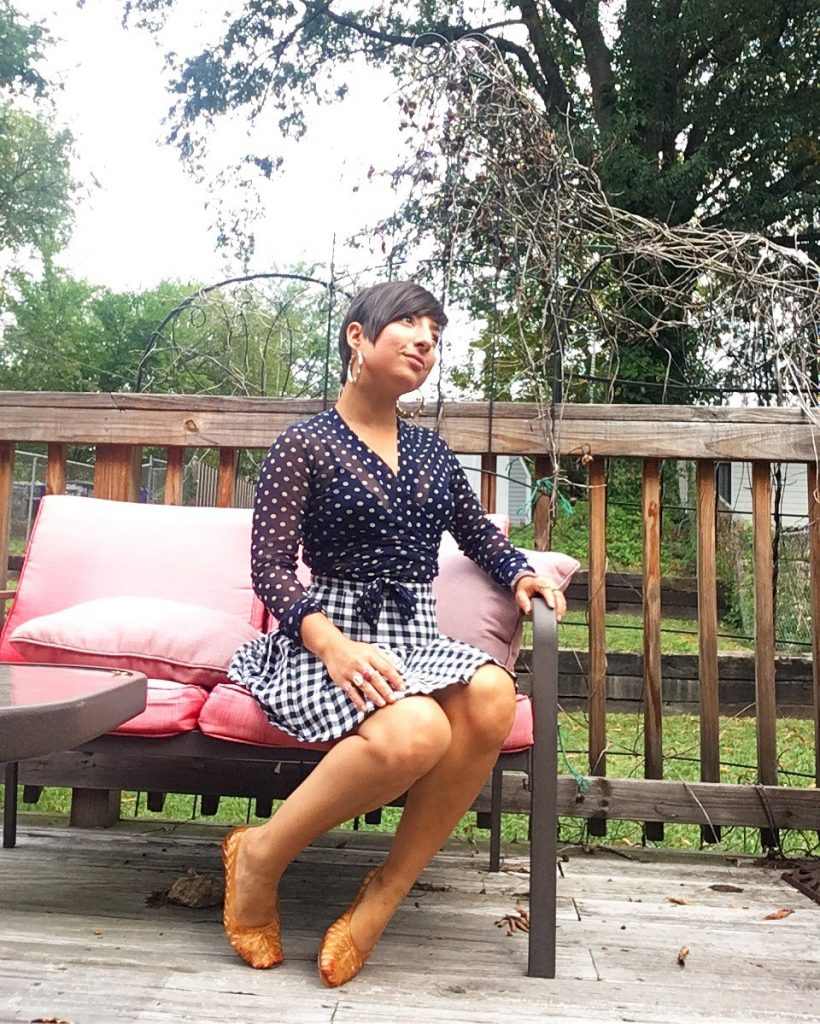 3.) A sheer polka-dotted top by an Italian designer Fuzzi
During a sale, I found this luxe sheer long-sleeved top, colored with navy blue and taupe polka dots, by Italian high-end designer, Fuzzi. Although this gem has a unique cut and print, I found I can match it easily with a lot of clothing items due to the neutral color palette. Originally, a top like this would retail for $150+ at high-end retailers.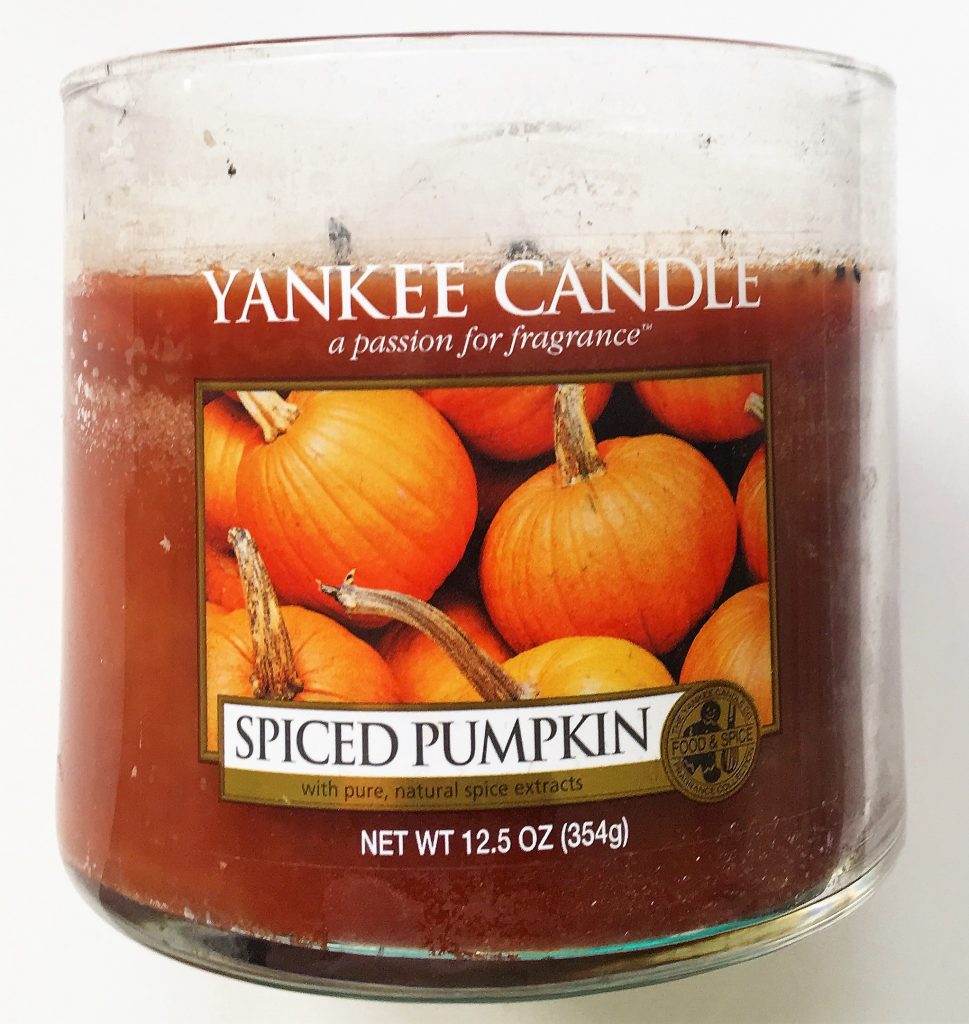 4.) Pumpkin Spice Yankee Candle
Who doesn't love a quality Yankee Candle? This popular candle brand is loved by many and decorates quite a few homes throughout the DC area. I found this perfect-for-fall Spiced Pumpkin Yankee Candle for $4.99 earlier this year. I can't wait to burn it this month. Everything and anything PSL is good by me!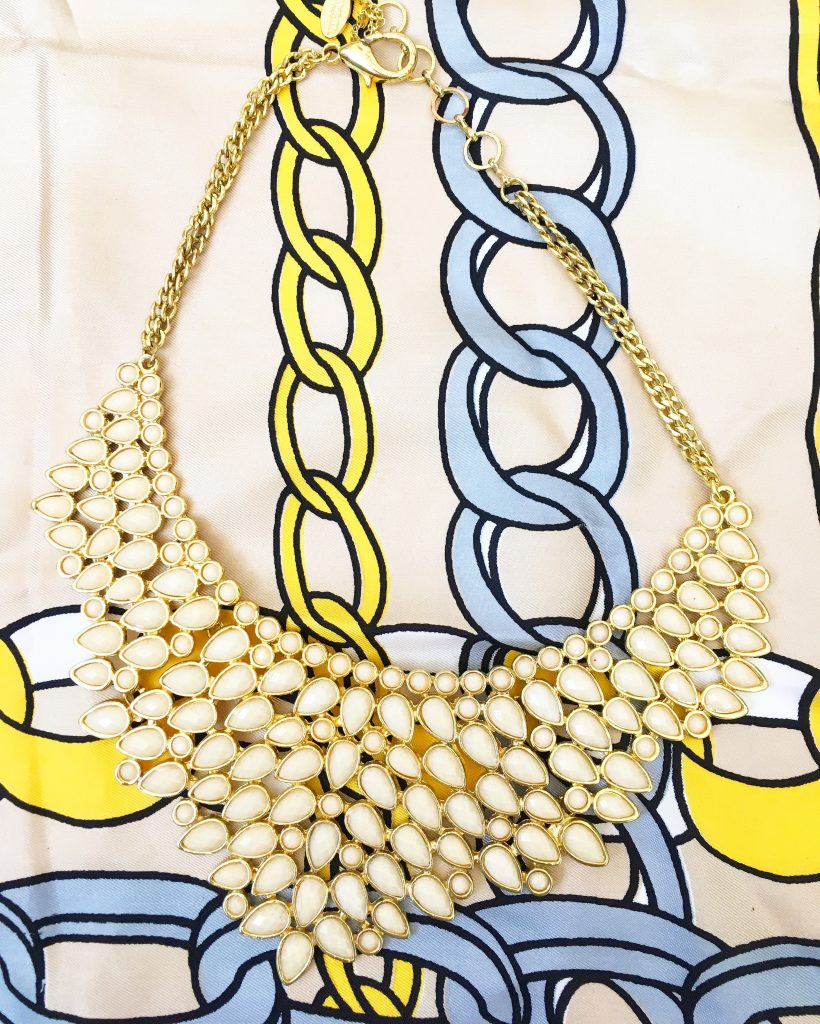 I often spot pieces by the known jewelry designer Amrita Singh at Goodwills across the area. In fact, I just scored one yesterday! At one location, I picked up this conversation-starter for under $5. I've worn it with bright colors as well as neutrals – its cream color makes it a versatile item that can be styled in multiple ways.
Which 5 under $5 September find showcased today is your favorite?