Transform a bike wheel into a unique memo board that will ride circles around those traditional bulletin boards.  Bikes are universal and are fun for kids of all ages so using an upcycled bike tire in this way makes a great gift for back to school or any special occasion for anyone on your list.
Ability level:  Easy
Age Level:  Kids of all ages with some supervision
Items needed:
Bike tire
1 can of spray paint
Clothespins
Wire, string, twine or ribbon
Photos or items to display
Wrench
Screwdriver
Time requirement:  30 minutes (not including paint drying time)
Cost: Approximately $10 (not including bike costs)
$5 for spray paint
$5 for colorful clothespins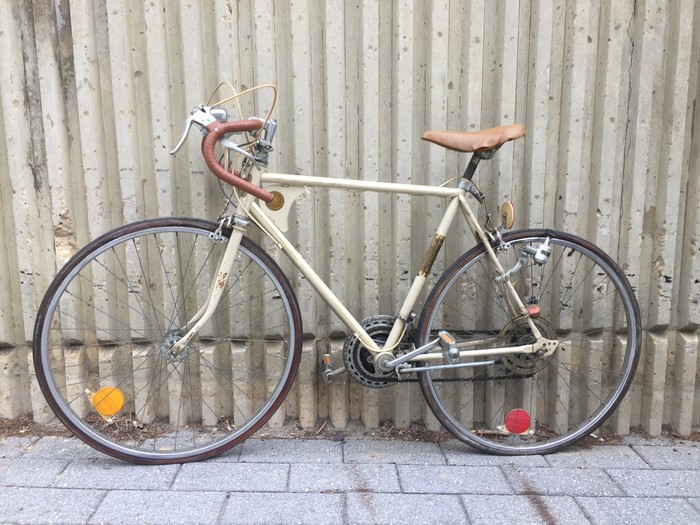 Step 1:  Take a ride
In case you don't have an old bike in your basement or garage for this project, spin on over to Goodwill to hunt for a bicycle.  Most Goodwill retail stores have options in both adult and child-sizes; this project is best with a bigger bike to give you more space on which to post and display items. As you will take the bike apart, it doesn't matter what it looks like or what special features it might have. Goodwill makes sure all bikes for sale are functional and in great condition, but that isn't necessary for this transformation.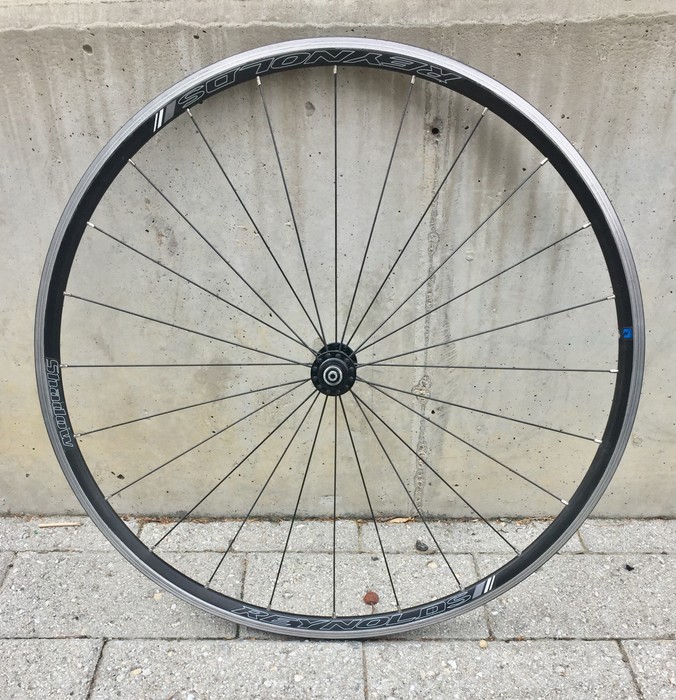 Step 2:  Remove the tires
First, remove the wheels from the bike frame using your wrench.  The rear wheel might be a little more challenging due to the chain.  Also, you might need to loosen the brakes to slide the wheels out.
Once you have removed wheels, you will need to pry off the rubber tire. To do so, let out the air from the tire then use your screwdriver to remove it.  Considering saving the rubber tires, inner tubes, and the bike frame for future upcycling projects!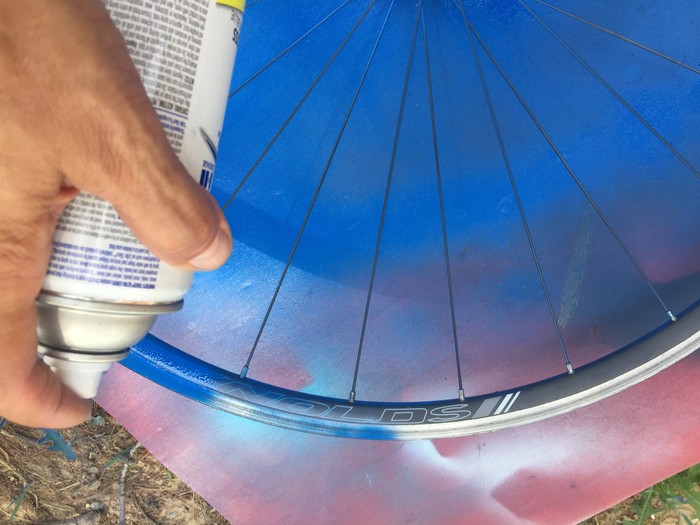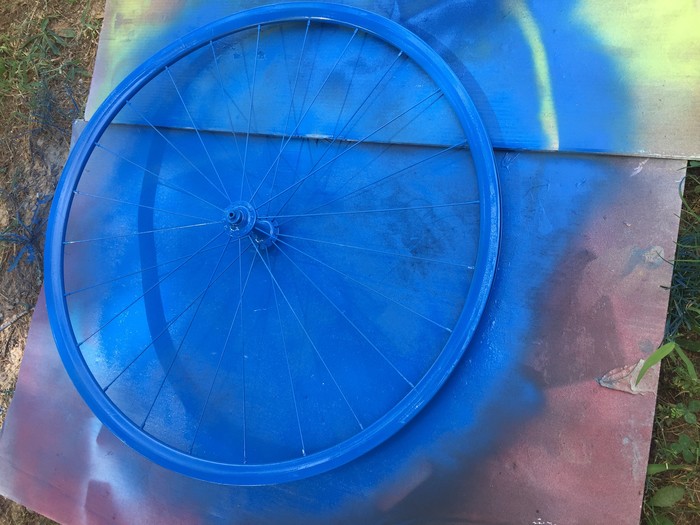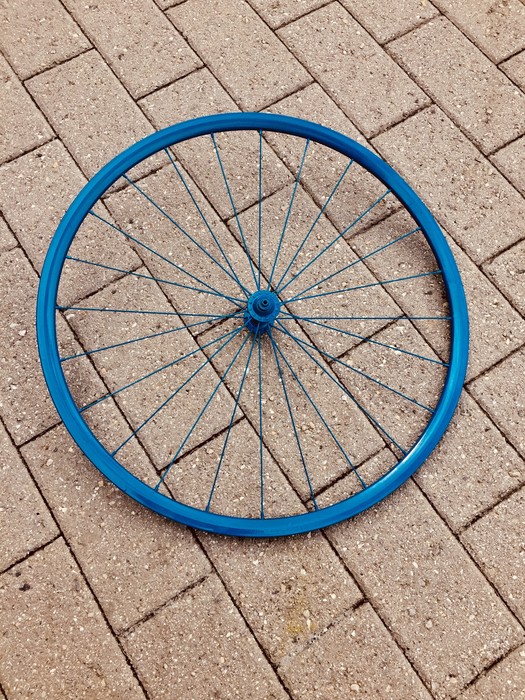 Step 3:  Spray on the fun
After you wipe down the bare wheel frame, place it on a tarp outside or in a well-ventilated area.  With a can of spray paint in a bright color (that matches the room décor, school colors, or is a favorite hue), spray a thin layer of paint over the entire side of the wheel.  Be sure to lightly cover all spokes, the center, and all edges.  Let this dry for an hour or so then flip the wheel over and apply another light coat.  Look at it from all angles to ensure solid coverage.  Once totally covered, let your wheel frame dry overnight before handling.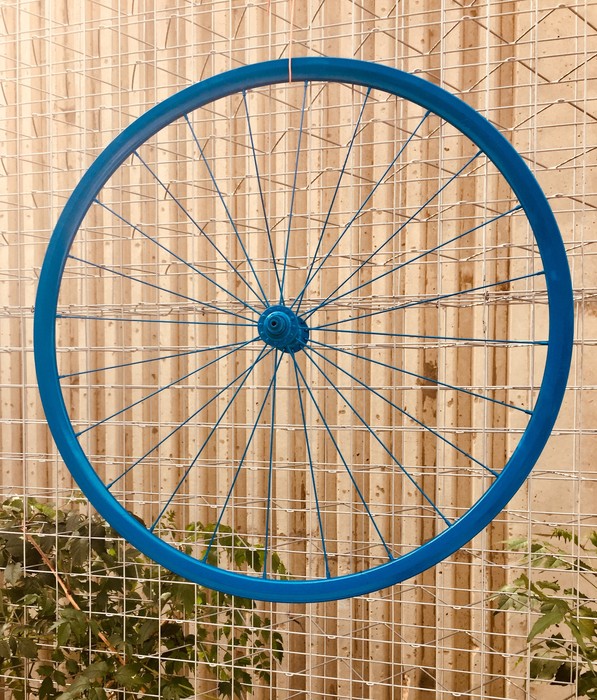 Step 4: Tie one on
To hang your new bike tire memo board, use a piece of wire, string, twine, or ribbon.  Tie it to the top center and create a loop that will hang on a nail or hook.  Twine gives a fun texture and using a colorful ribbon adds a visual pop.  To save costs, use what you already have on hand.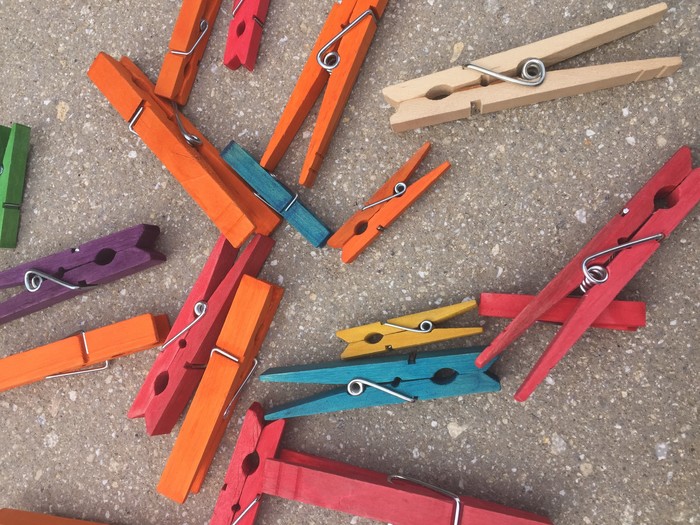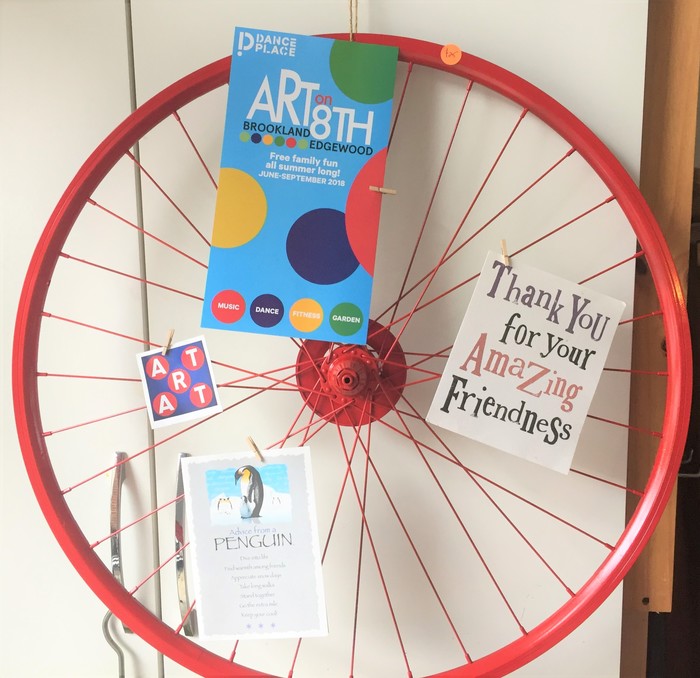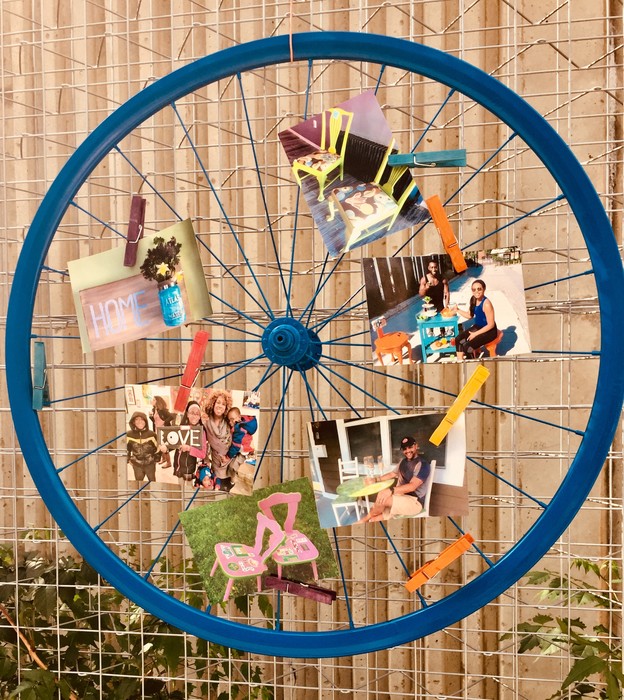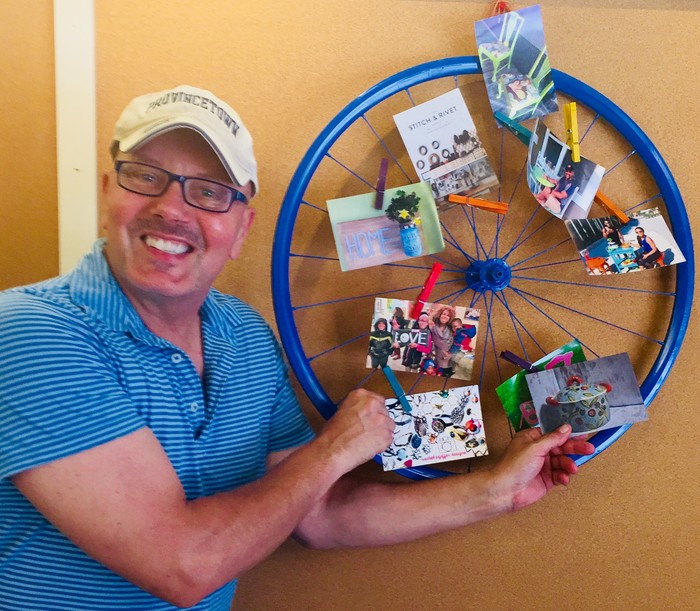 Step 5:  Clip on Photos, Cards
Clothespins will allow your wheel to serve in its new role as a cool and eye-catching memo board.  Use clothespins with the spring function so they hold tight to the spokes.  Check out your local arts and crafts stores for colorful options in various sizes.  Post pictures.  Display notes.  Hang up reminders.  Clip on cards.  Stand back.  Receive compliments.  See smiles.
This project is sure to be a crowd pleaser! While some projects have many steps and require a lot of time and effort, I have learned that sometimes the simplest transformations are the most memorable and treasured.
Tim Kime is an artist, life coach, connector. He is President of Kime Leadership Associates offering executive coaching, meeting facilitating and motivational speaking.  He is also Chief Creative Force of Transformation Junkies which upcycles furniture and other household items into functional works of art. He combined his two passions—unleashing the potential in people and transforming items with the launch of the Art of Possibilities Workshops.  These workshops are part upcycling, part dreaming, part goal setting.