I arrived at the Fairfax, VA Goodwill store with a clear mission.
Find something amazing that I could upcycle into home décor that fits my personal style perfectly (and write a blog post about it for Finding Your Good.)
Finding an amazing Valentine's Day something would be a seasonal bonus!
I lucked out and found this heart-shaped cake pan in Goodwill's Home goods section.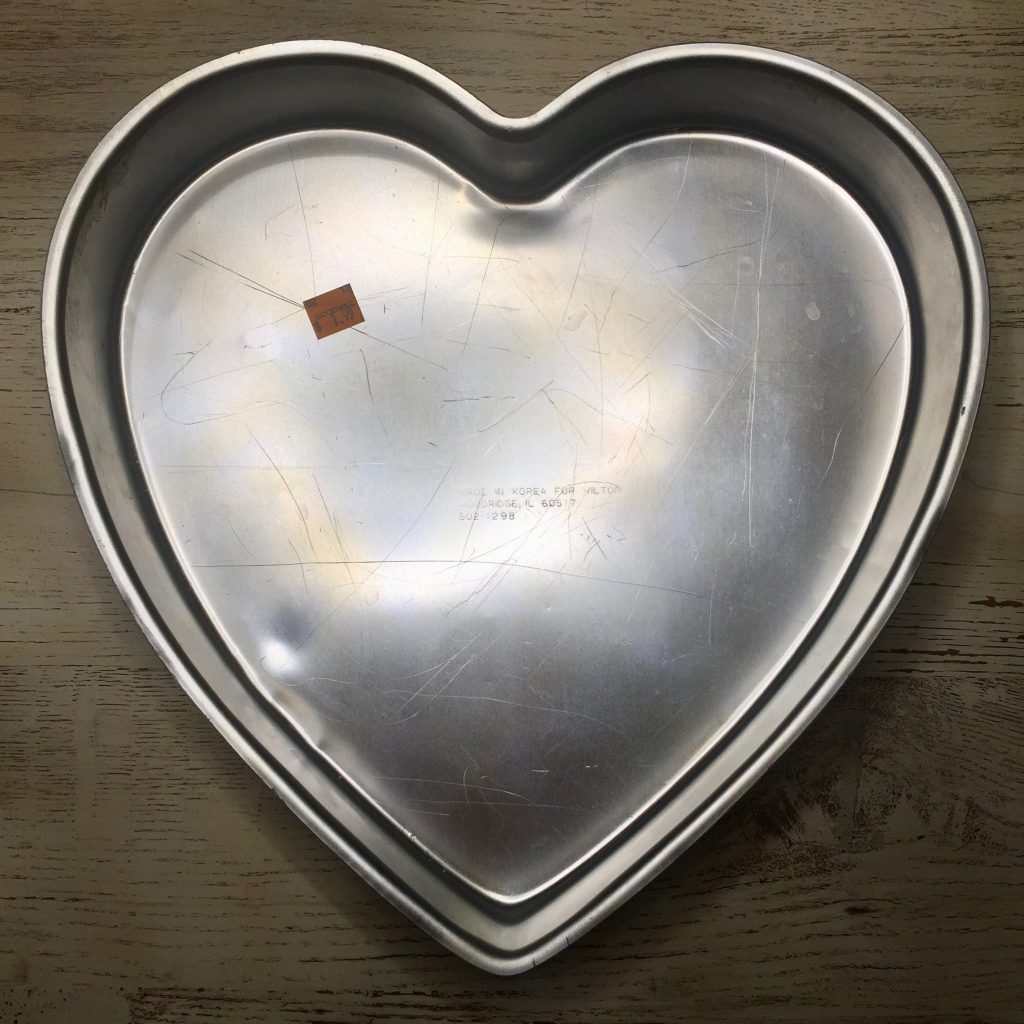 It only cost $1.99. The same Wilton brand cake pan sells new for around $10. That's 5x more than what I paid for this pan that was slightly used, but still in great shape.
Transforming the pan into home décor would be easy. I could drill a hole on the top of the pan and loop ribbon through it to hang on the wall or use as a wreath on my door.
But what should the heart look like?
My mind was spinning with ideas on the way home.
I could paint the pan a pretty pastel color and write a message like Be Mine on it to look like those little conversation heart candies.
I could paint it red and glue paper doilies on it to create a giant Valentine.
I could decoupage pretty scraps of fabric and lace all over it to make a frilly heart.
Or I could go rustic and use patina paint to make the cake pan rusty. Then tie twine around it and add a vintage key.
The more I thought about those up cycling ideas, the more I also kept thinking about something else.
Cake.
Mmm. Cake.
By the time I got home, I was convinced I should skip all of those crafty ideas and simply bake a cake. (My family would probably like a cake better than another upcycled home décor craft project anyway.)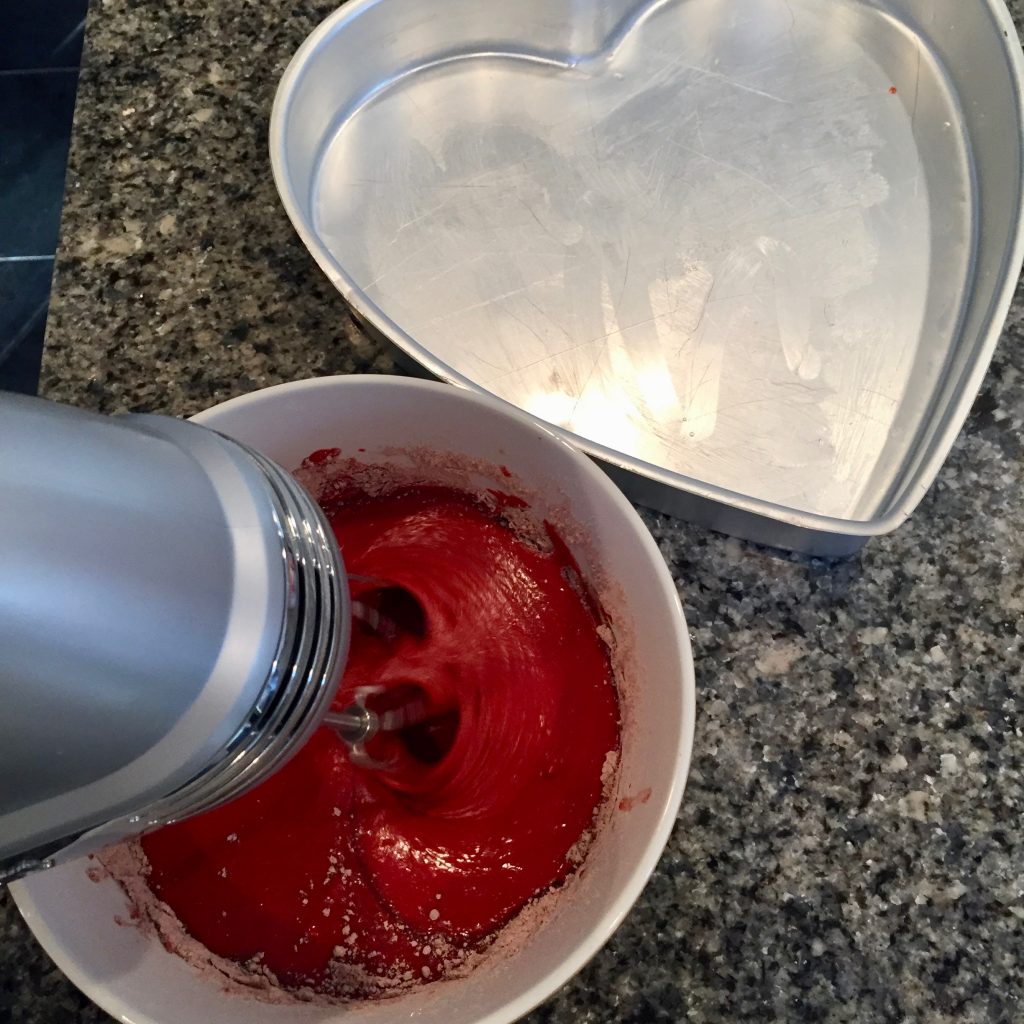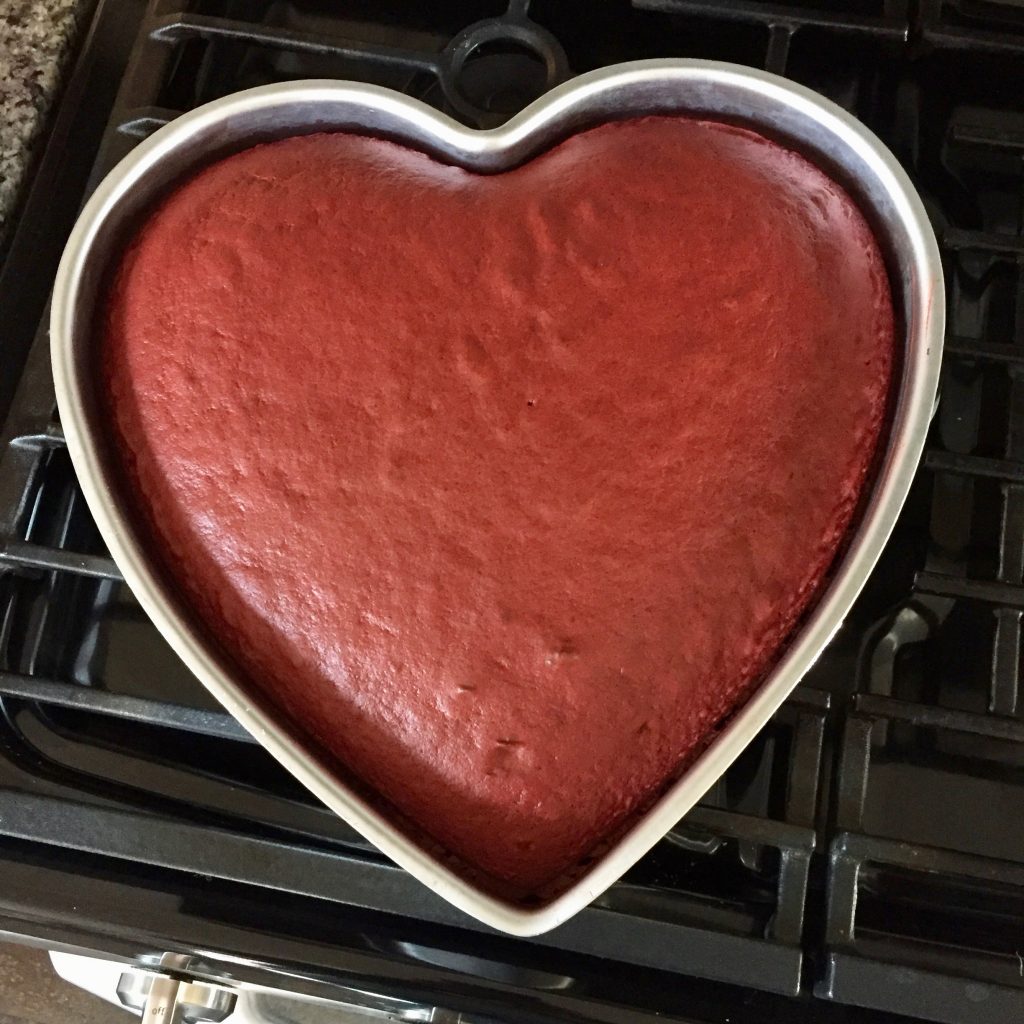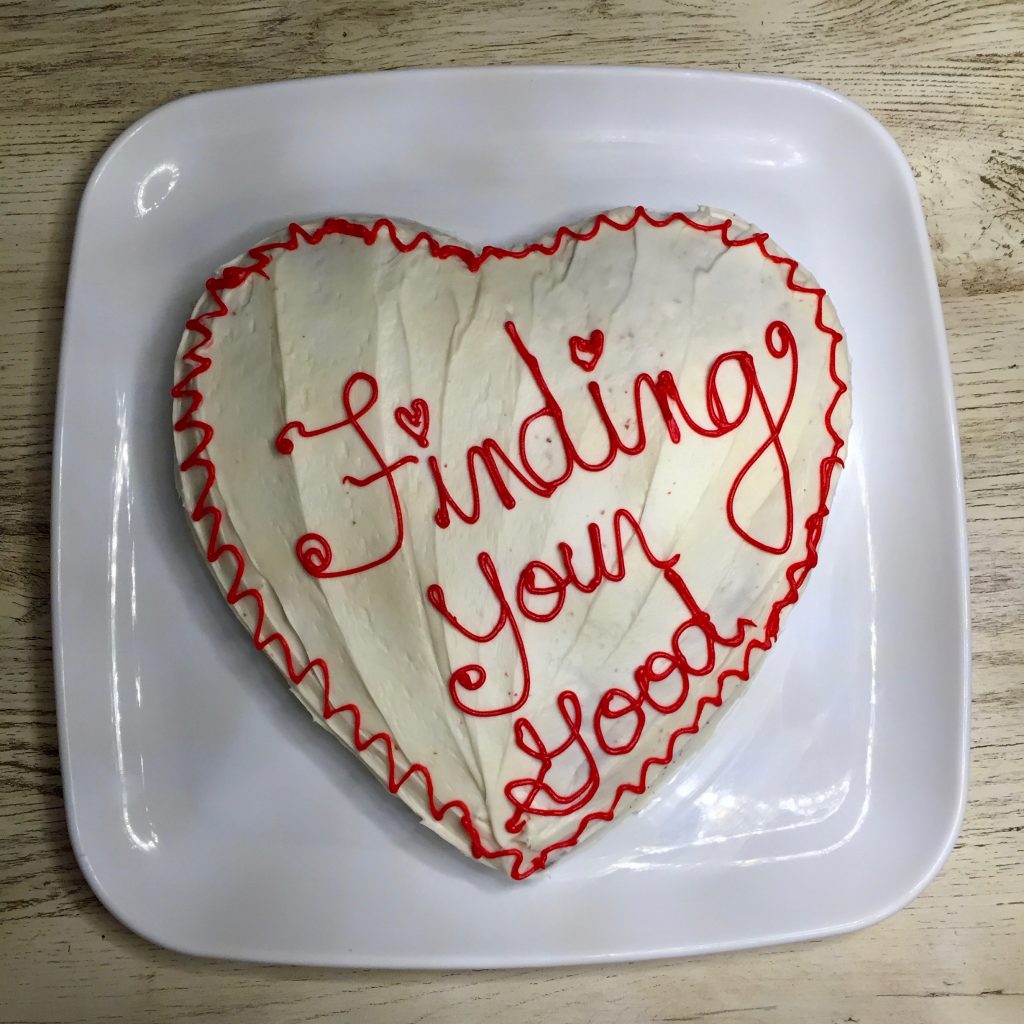 I was right. My family loved the cake. I don't usually bake cakes in the middle of the week when it isn't somebody's birthday.
But an awesome Goodwill find like this is worth celebrating!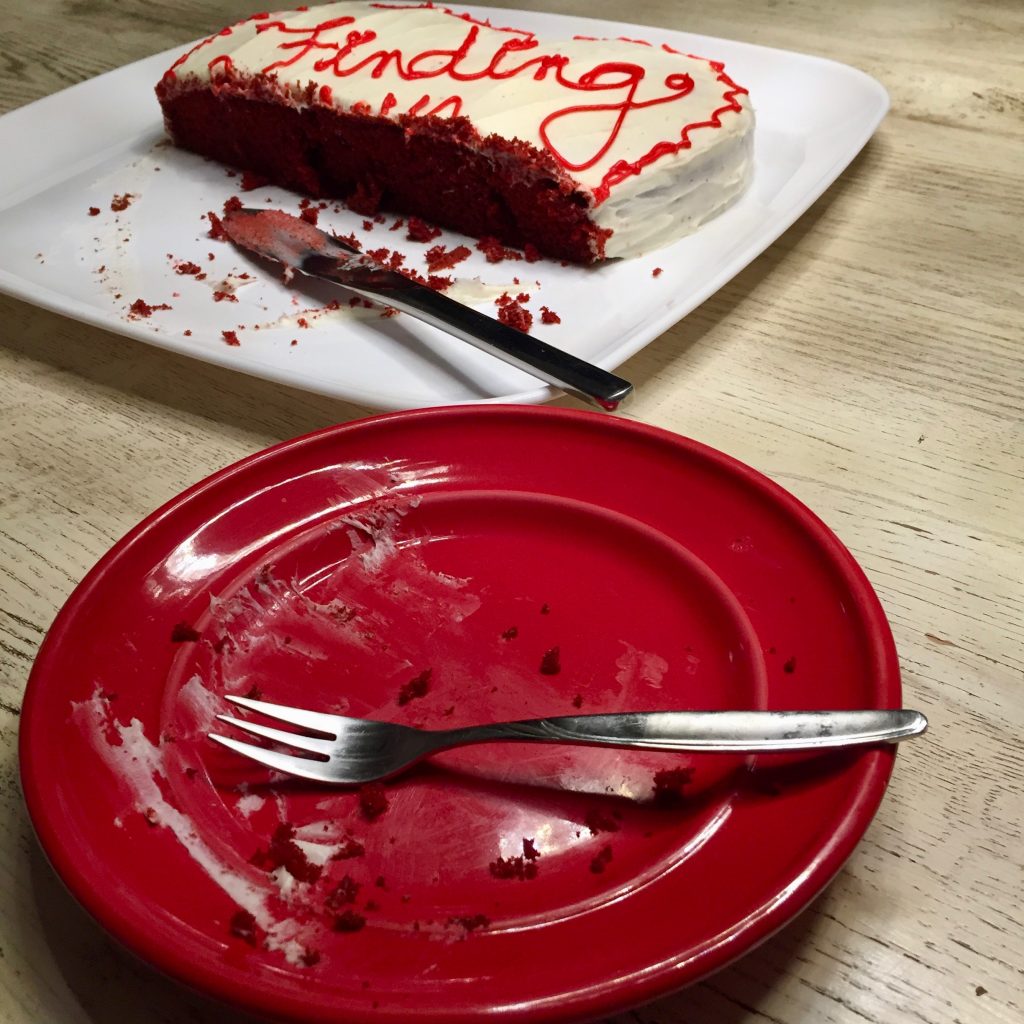 P.S. — It was delicious.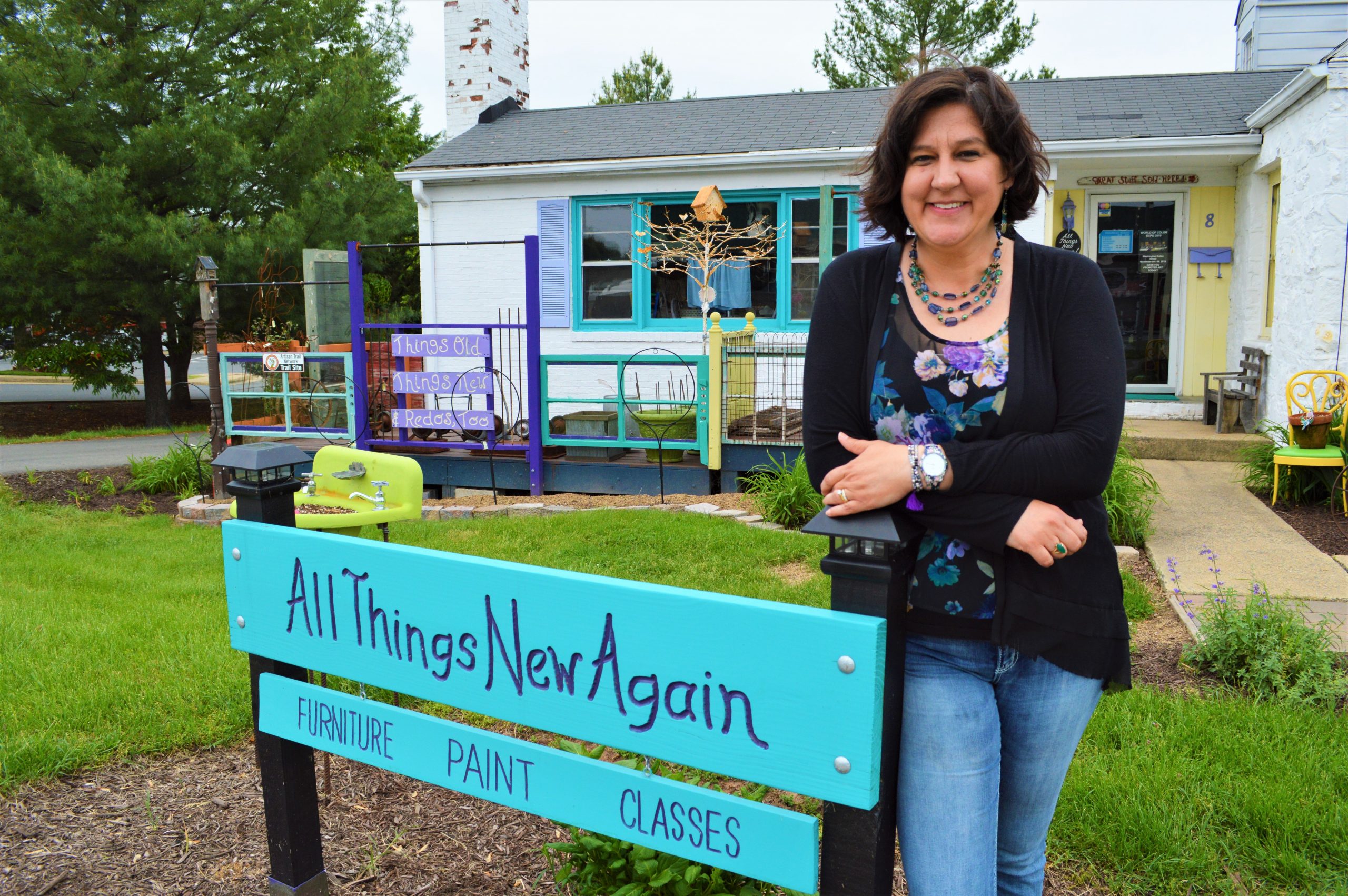 Courtney Mickalonis
Courtney Mickalonis is an artist, teacher, and treasure hunter at All Things New Again, a furniture and paint boutique in Leesburg, VA. She finds old furniture that nobody loves anymore and makes it beautiful—and useful—again. Courtney teaches a monthly Learn How to Paint Furniture class at their Leesburg studio and hosts The Furniture Painting Friday Show every Friday at 12 noon on the All Things New Again Facebook page.