I have been thrifting since I was a teenager and have discovered hundreds, if not thousands, of treasures and great deals.
With my closet literally busting at the seams, I have now become very particular with the items that I purchase, knowing that one can find almost anything at the thrift store. I've had to scale it back, shop more deliberately, to ensure the closet threads don't break.
One move that ensures I'm shopping with intent is looking at particular sections of Goodwill. For example, some of my favorite clothing pieces have been found on Goodwill's "go-back" rack outside of the fitting rooms.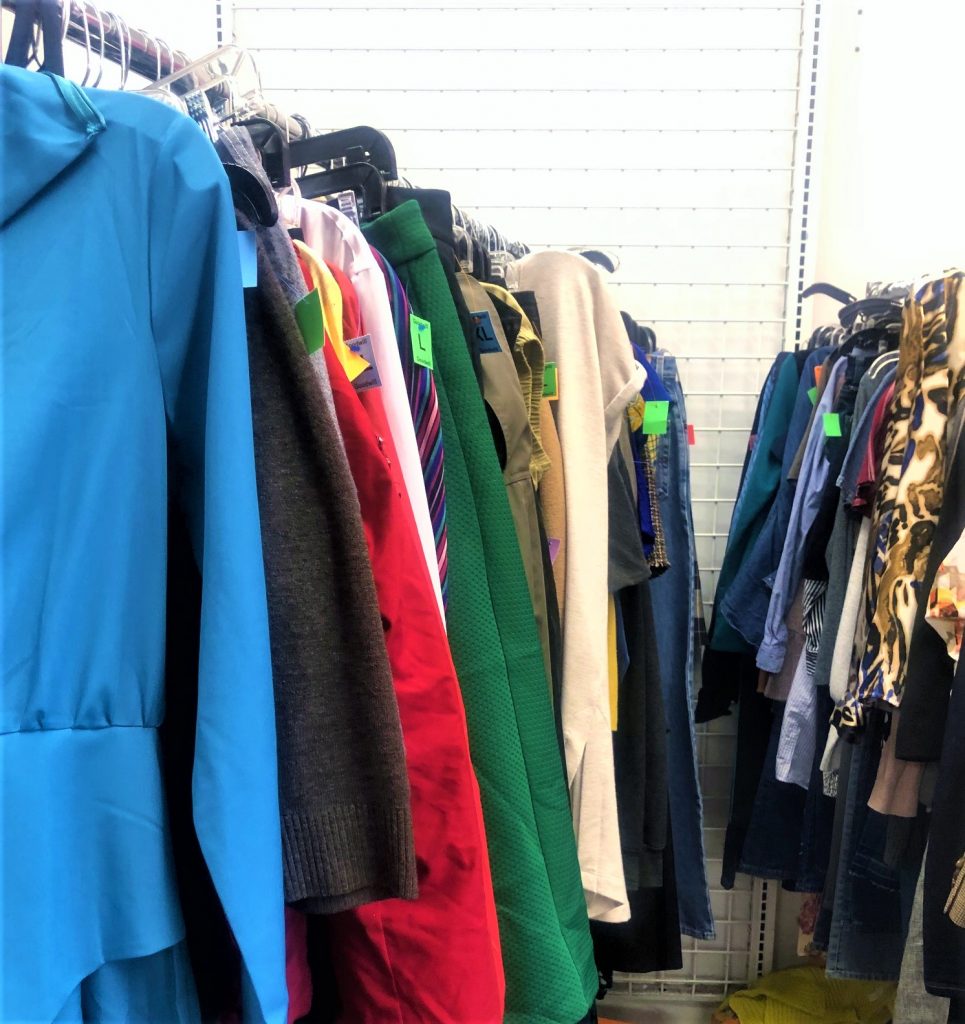 It totally makes sense that great finds are hanging on these racks. If it attracted the eyes of other thrifters, you know it is worth checking out.
While recently browsing the South Dakota Ave Goodwill location, I filled my cart with everything that attracted my eye, including skirts, t-shirts, jeans and blouses.
After trying on my finds, I returned what did not work to the go-back rack, and began to peruse its offerings.
I always make it a point to browse through. While searching I found a gorgeous electric blue vintage leather midi skirt, unfortunately, it didn't work, but I also found a vintage cropped tweed single button blazer. I've never owned a blazer because I always have trouble with the fit.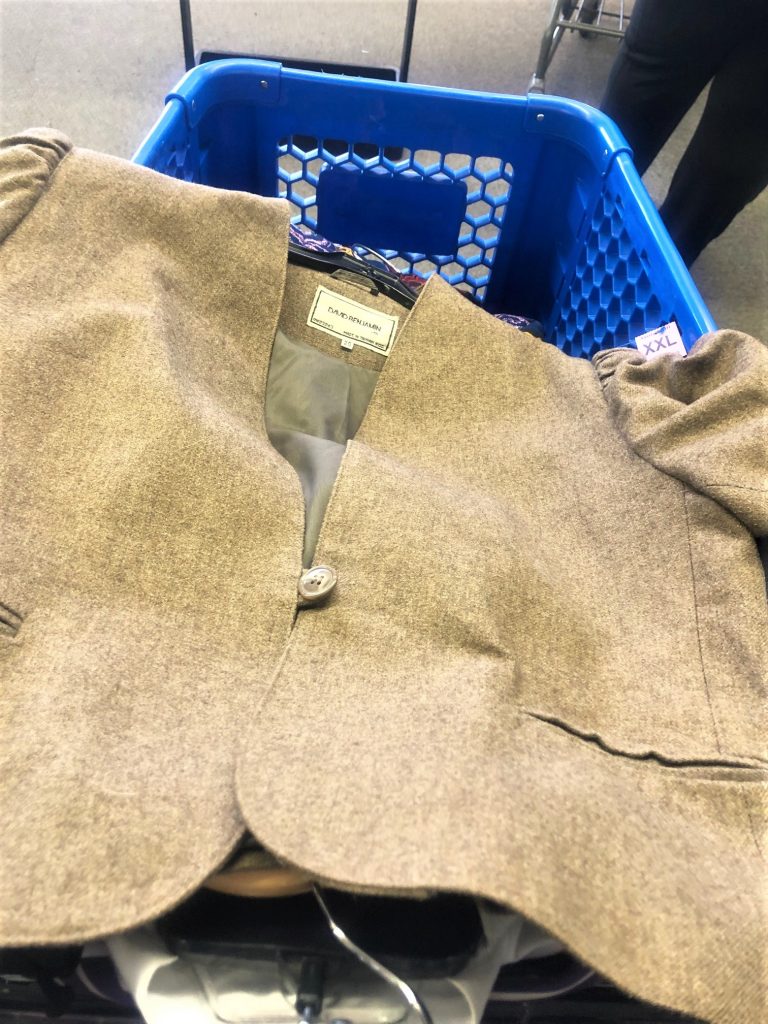 As a curvy woman, finding vintage pieces are nearly impossible. Women were not blessed with the curves that we love. Therefore, finding a vintage piece that fits was incredible.
It is a great layering piece that can be paired with various denim including jeans, denim shirt or skirt. A pair of tall riding boots and a bright pop of color through accessories would modernize the blazer. I quickly added it to my cart and rushed to the checkout line.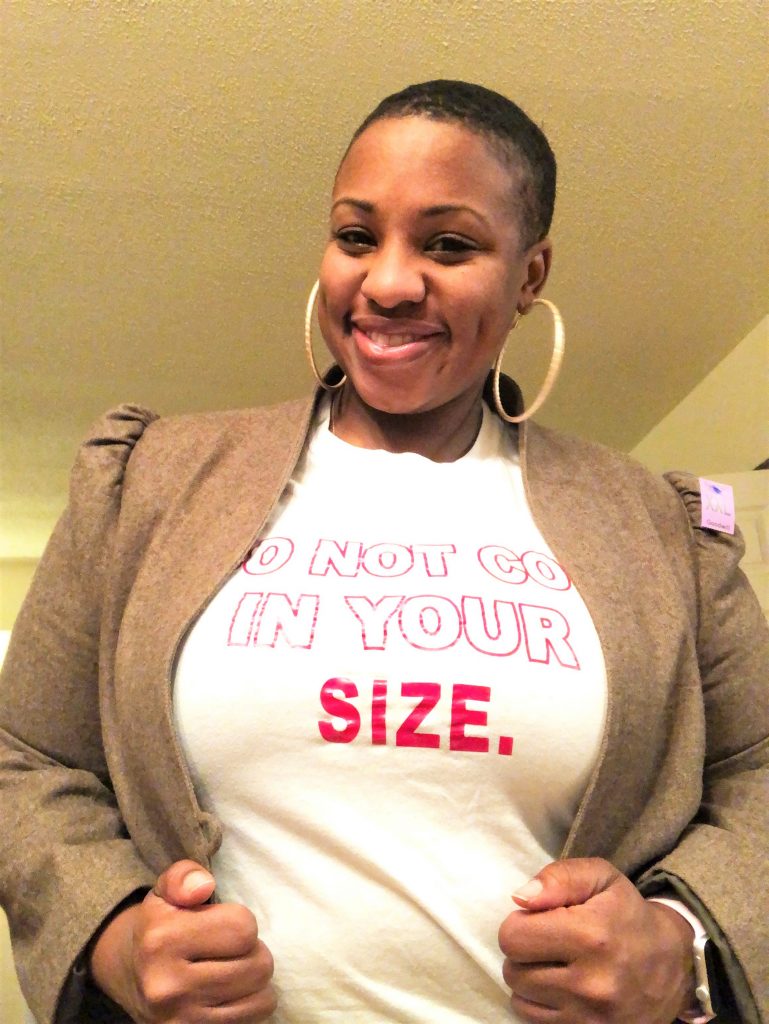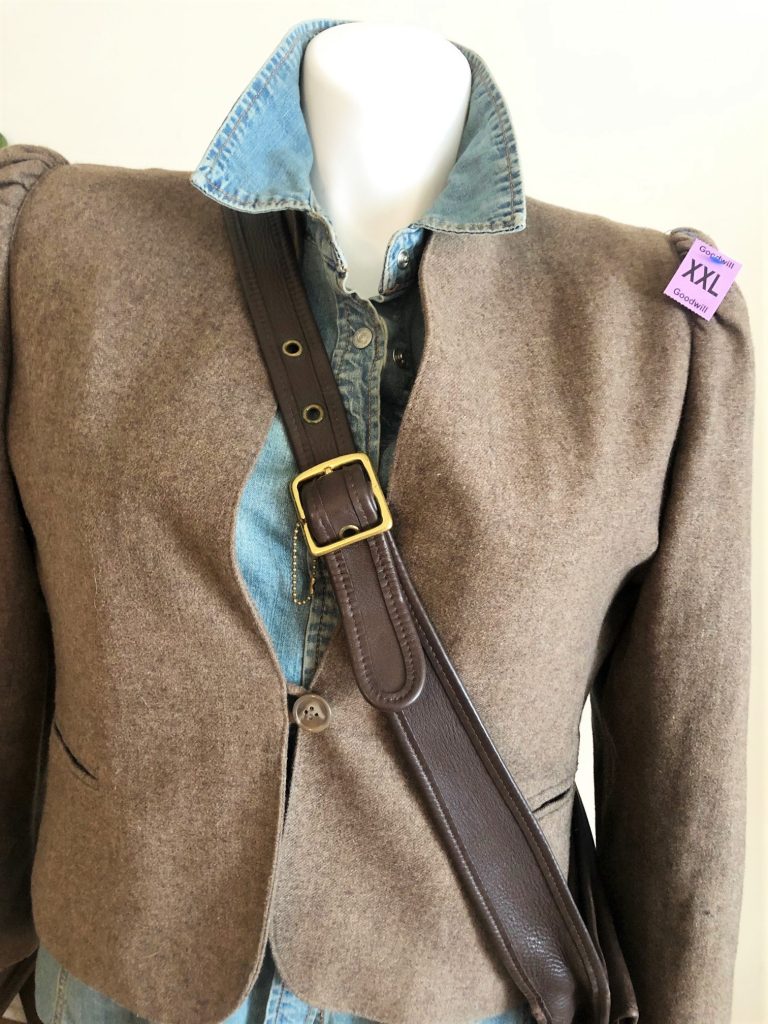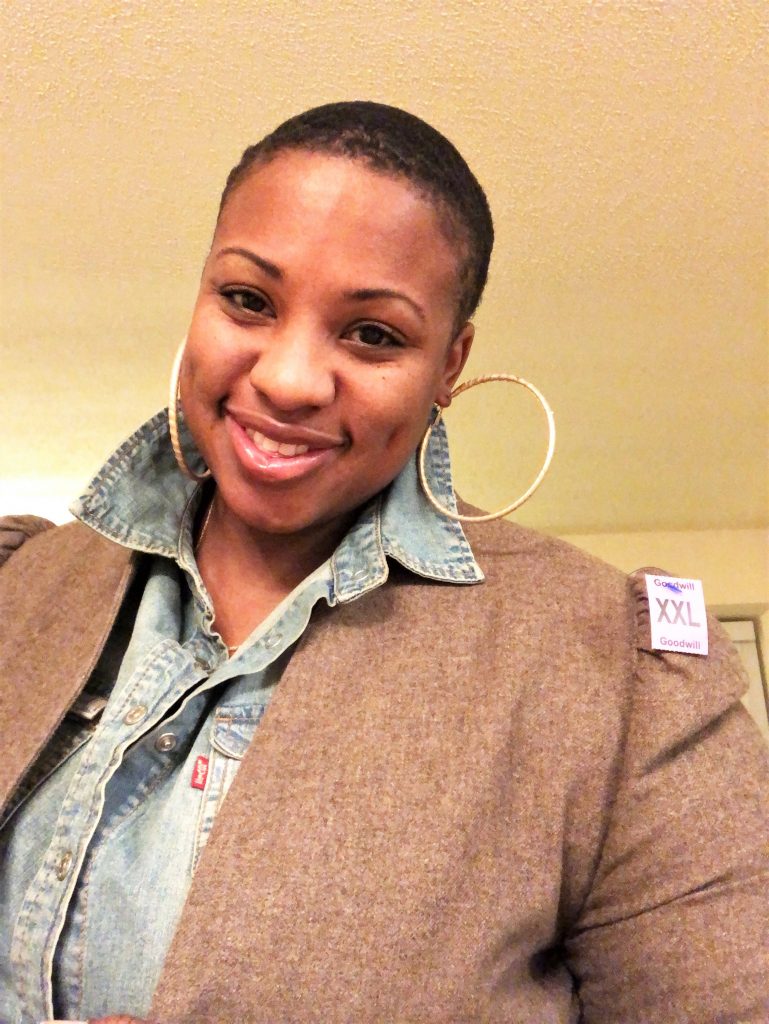 Don't shy away from the go back rack because you never know what hidden treasure you may find!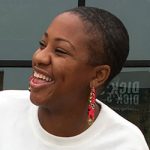 Amber Mixson
Fashion/Lifestyle Blogger
A
mber is a 
fashion-blogging
 foodie and Instagram influencer with a passion for thrift store shopping. Her blog Eat N Style details her flair for cooking up not only tasty treats but inspired outfits as well. She has a passion for her community and is proud to serve others with her gifts. Follow her on Instagram (@eatnstyleblog) for more stylish tips and culinary adventures.