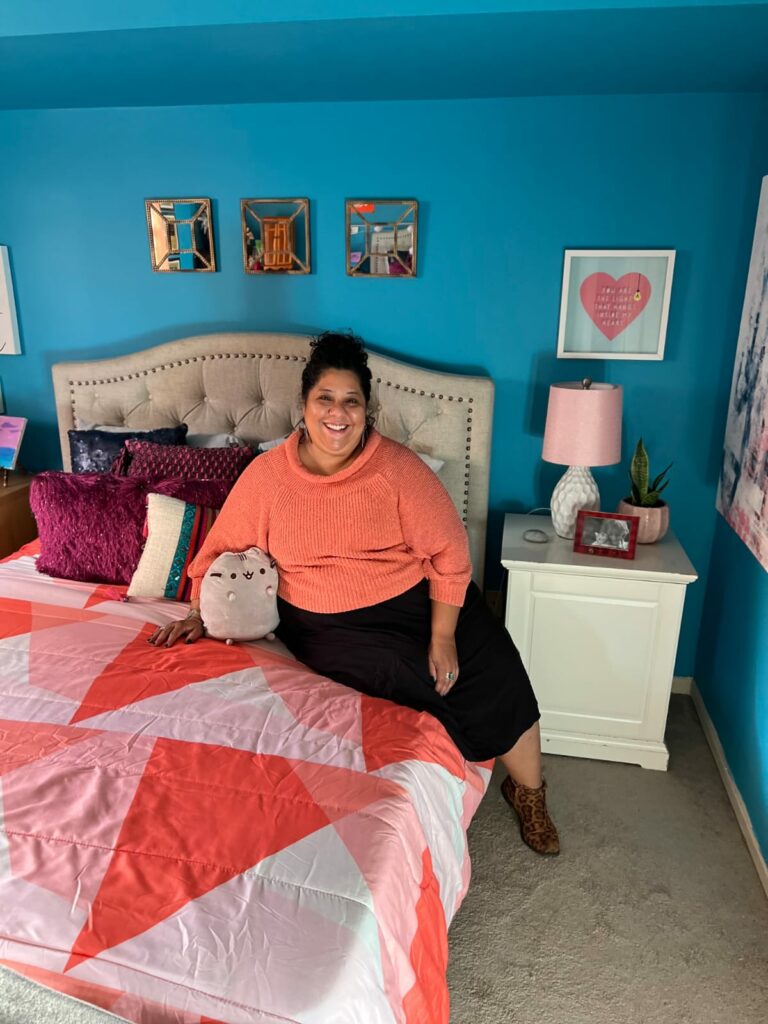 Happy new year, my thrifty enthusiasts! I'm back to share a story of how a teenage trauma survivor got a fresh start this new year. You've heard me talk about the Oasis Alliance organization before, but if you don't remember Sierra's project that I featured in the May issue of my blog series,
Here is what we do! I am a board member and Design Director for the Oasis Alliance. A nonprofit organization that helps trauma survivors by designing a healing space in their homes. Healing spaces mean a room that will aid them in their healing journey, a safe space, an oasis. A room they can surround themselves with their most favorite things! Click here to read more about our mission, https://www.theoasisalliance.org/
My last project was a teenage girl's room who has suffered a heavy trauma recently in her life. Our clients and their traumas are confidential and case-sensitive, so I cannot share the specific trauma, but I just know it's a lot for a 12-year-old or any human being to experience. Here is the before and after picture of her room.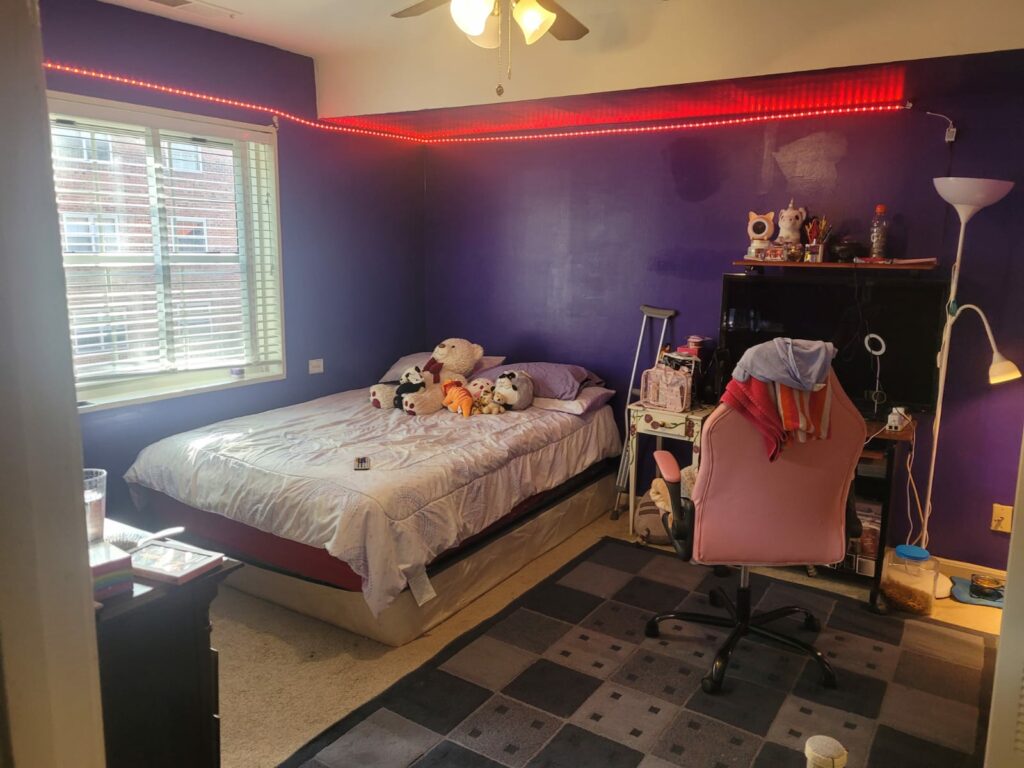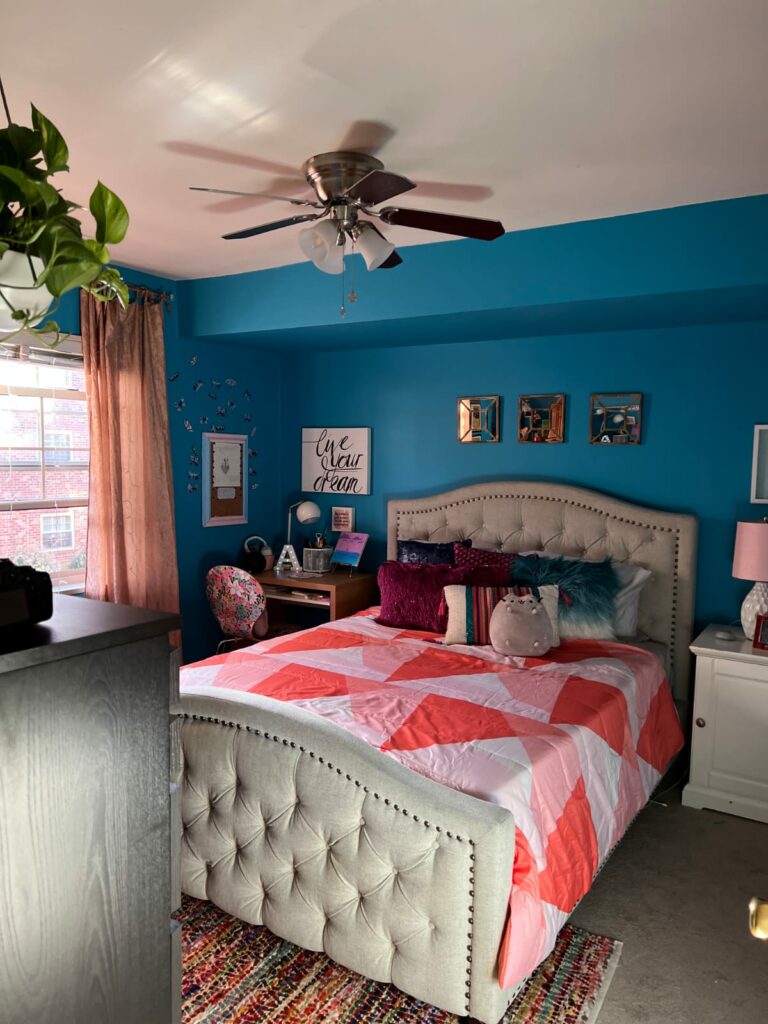 Keep in mind we create these spaces relying on donations or grants only. When we do have a budget, it's very limited, so we have to get very creative and thrifty. The first thing I do when designing a space is create a concept of the design I have in mind. I take into account the things my clients tell me they like, their favorite hobbies, and their favorite colors, which are blue, pink, and red, in this case. I then create a floor plan, mood board, and inspiration board. The floor plan guides me on the furniture layout and placement. The mood board gives me the opportunity to add the colors, textures, and elements I want to see in the space, and lastly, the inspiration board is a compilation of images I've saved that give me and the client a vision for what I want the room to look like. As seen here!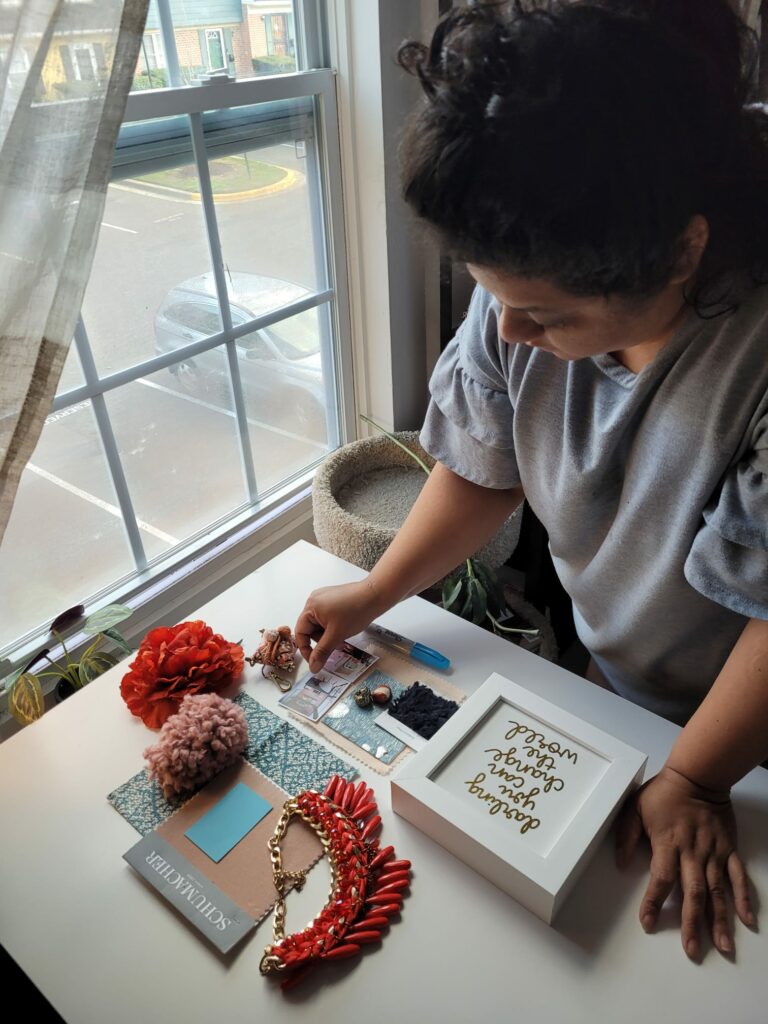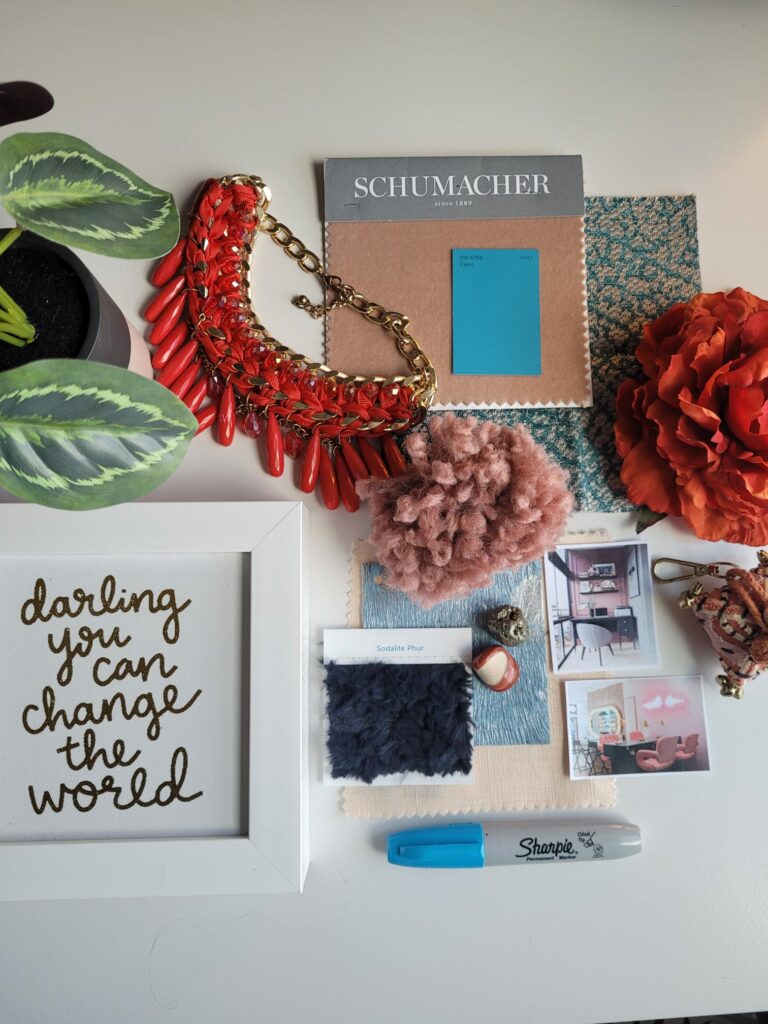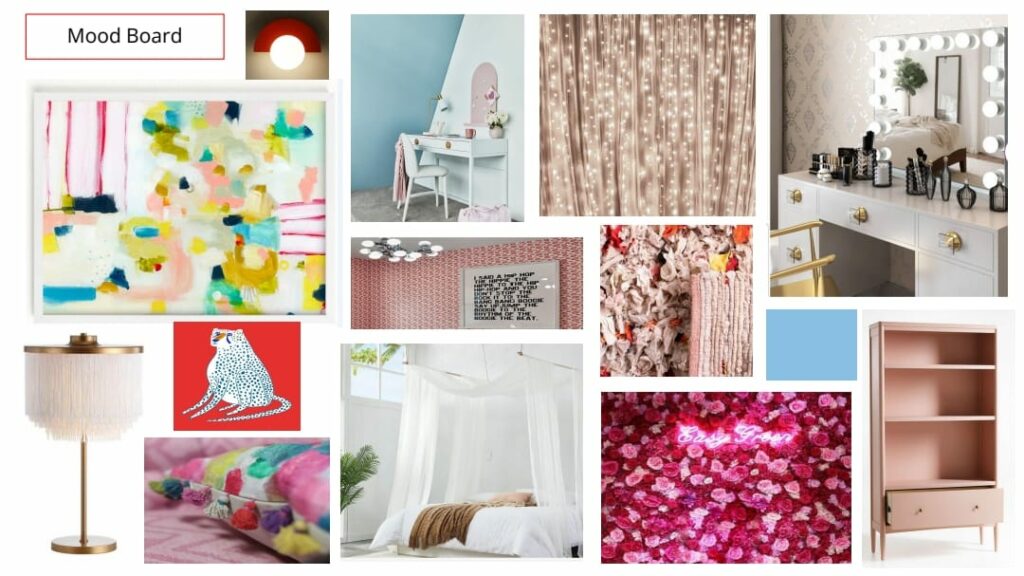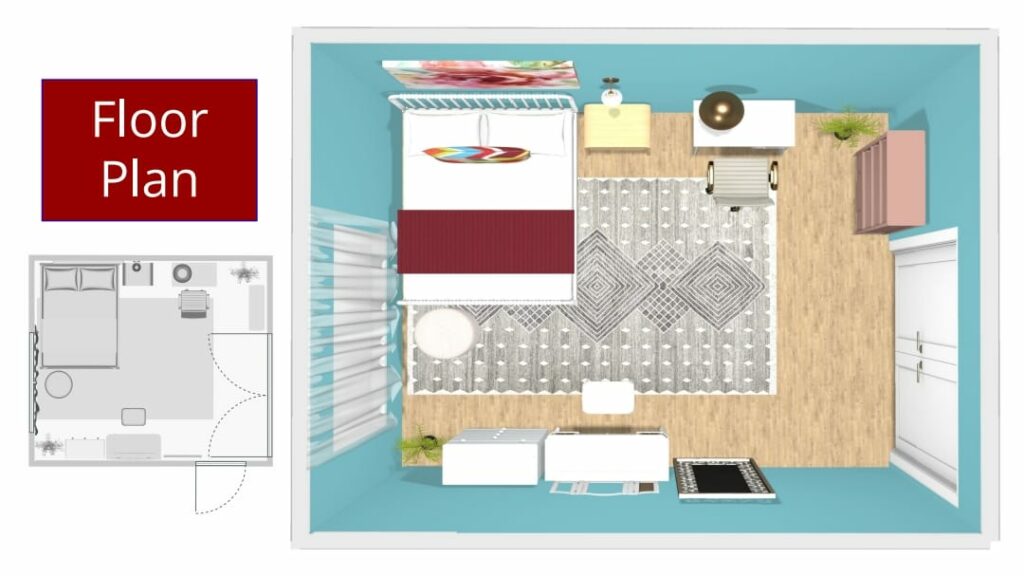 Here are progress pics as my painters transform the room by simply painting it a fresh new color. Curtains get added at this stage. We added a bit of whimsy to the curtains by adding fairy lights to them.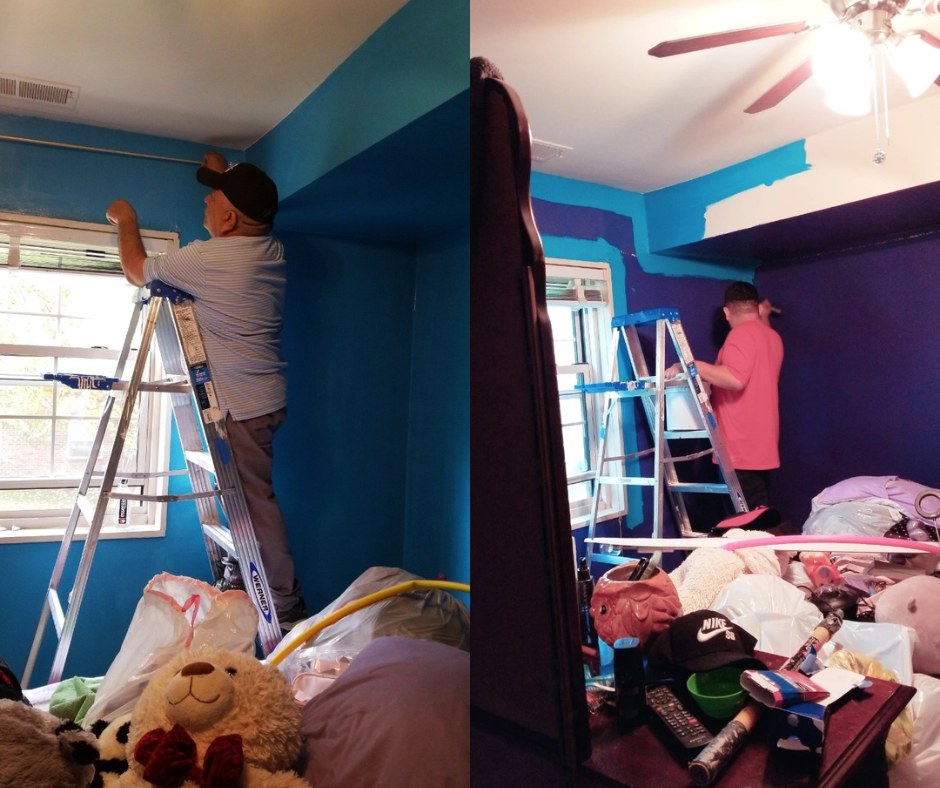 Then, I curate a décor package from our storage unit. These can be soft goods or furniture donations we've accumulated over time. The next step is shopping!
You already know that the first store I shop for great deals is of course, Goodwill of Greater Washington. The first store I shopped at was the Woodbridge location, 2950 Dale Blvd, Dale City, VA 22193. I found a great quality desk at this location. My young client is a makeup enthusiast and requested a vanity table. Which was this gorgeous table I found for only $19.99.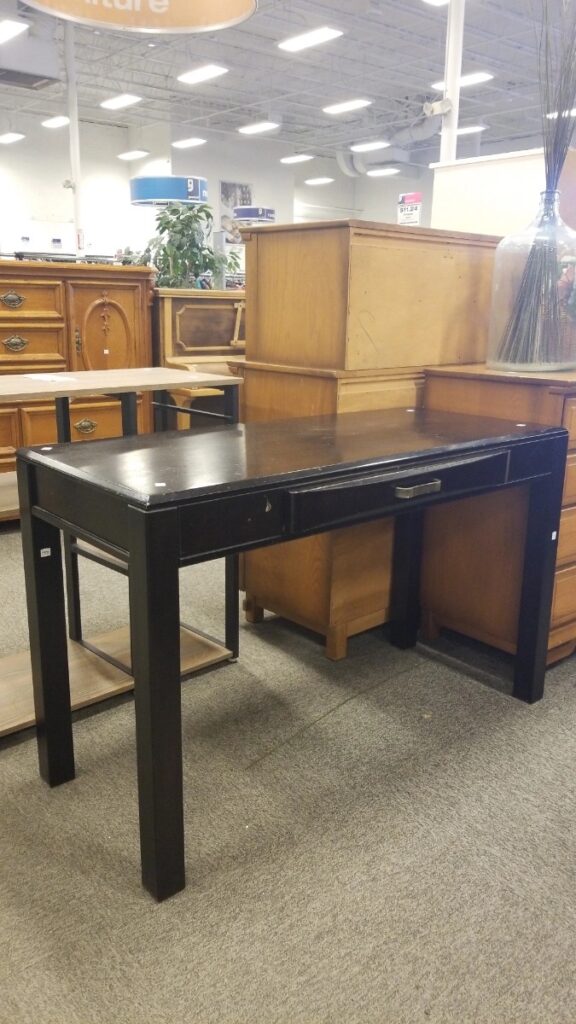 I also found a ton of decorative items, a desk lamp, notebooks, and vanity table storage items I needed to customize the room for my client's needs.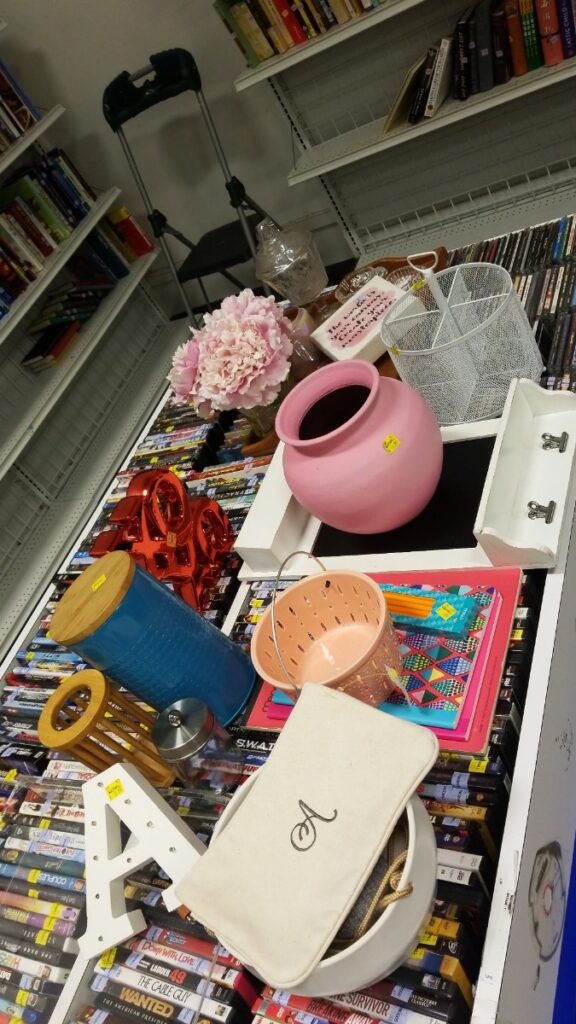 Here is the after of the vanity desk and organization items I bought. We spray-painted the wooden tray white for a clean, glam look.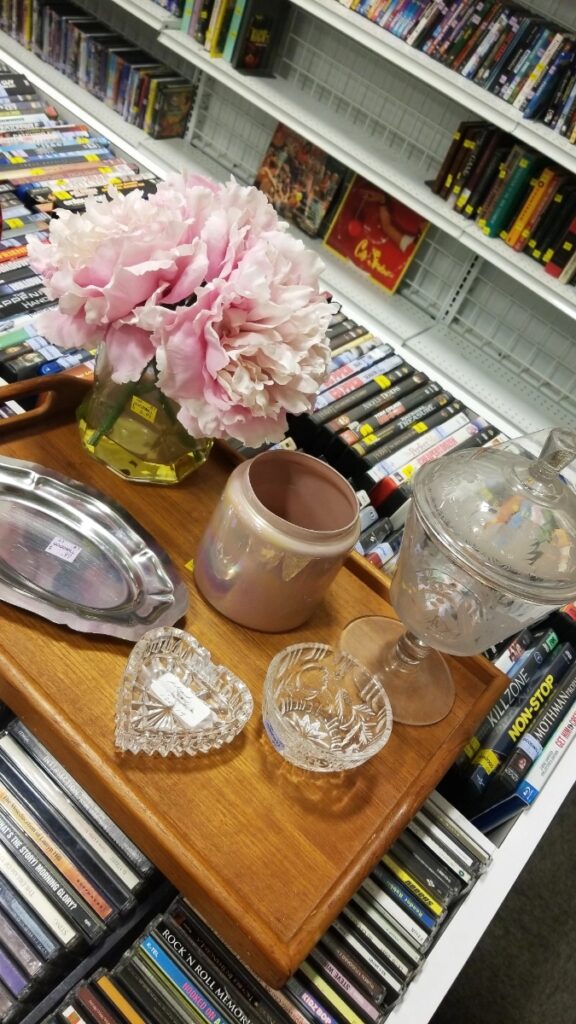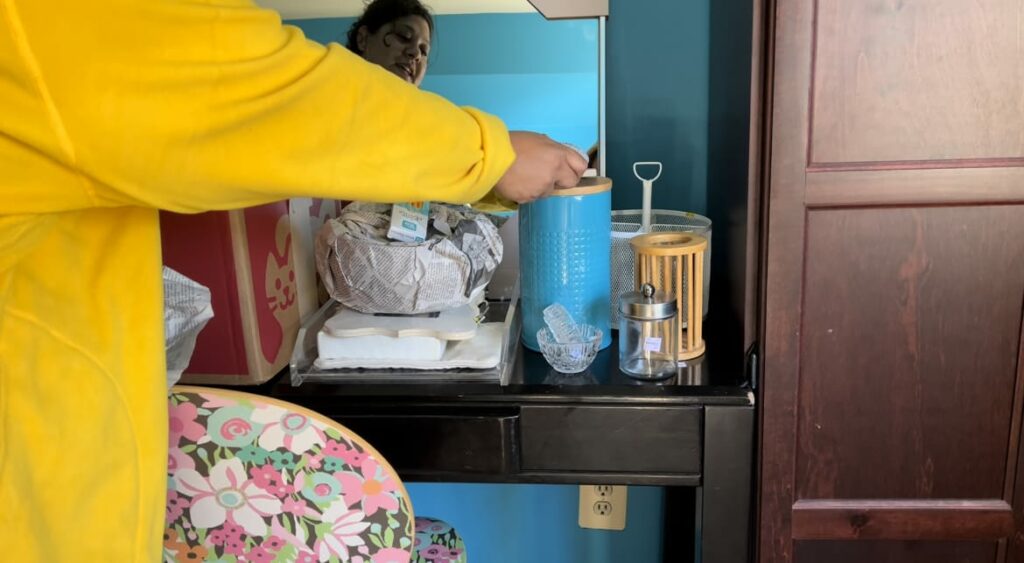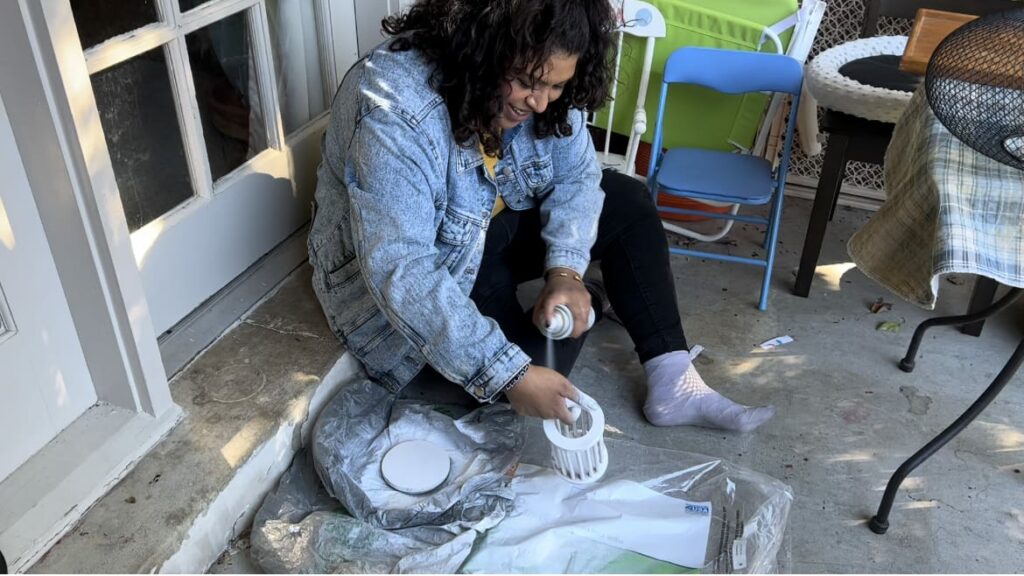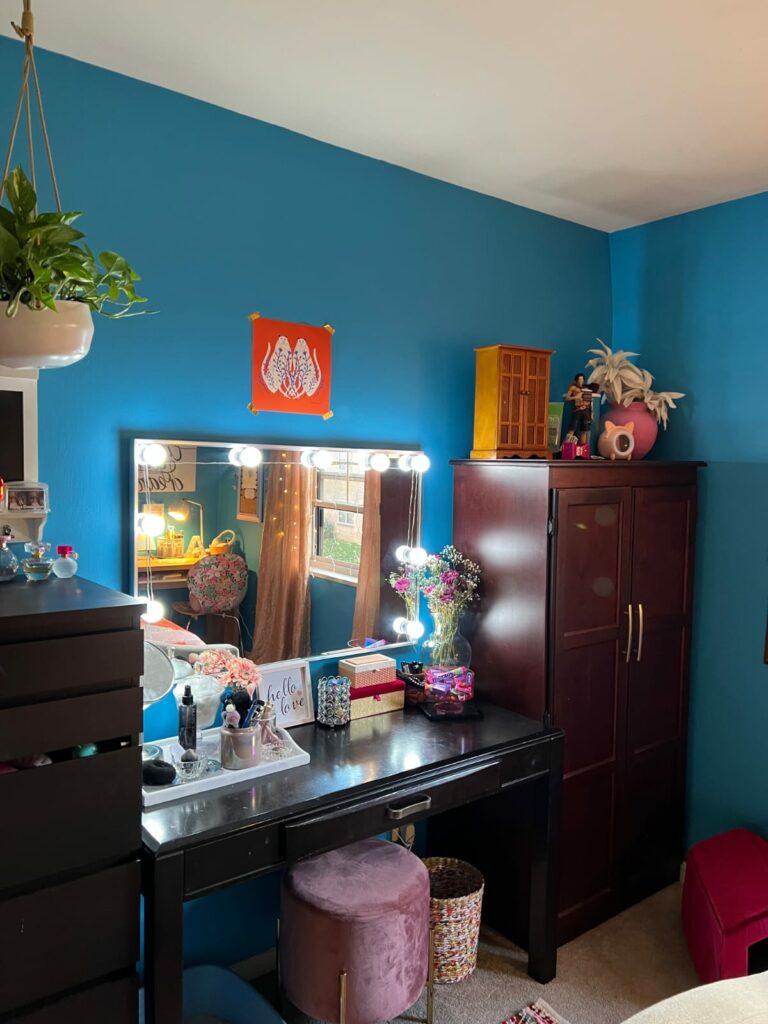 I just loved how the client added all her brushes and supplies to the tray and the vintage bowls and glass storage items I thrifted for her!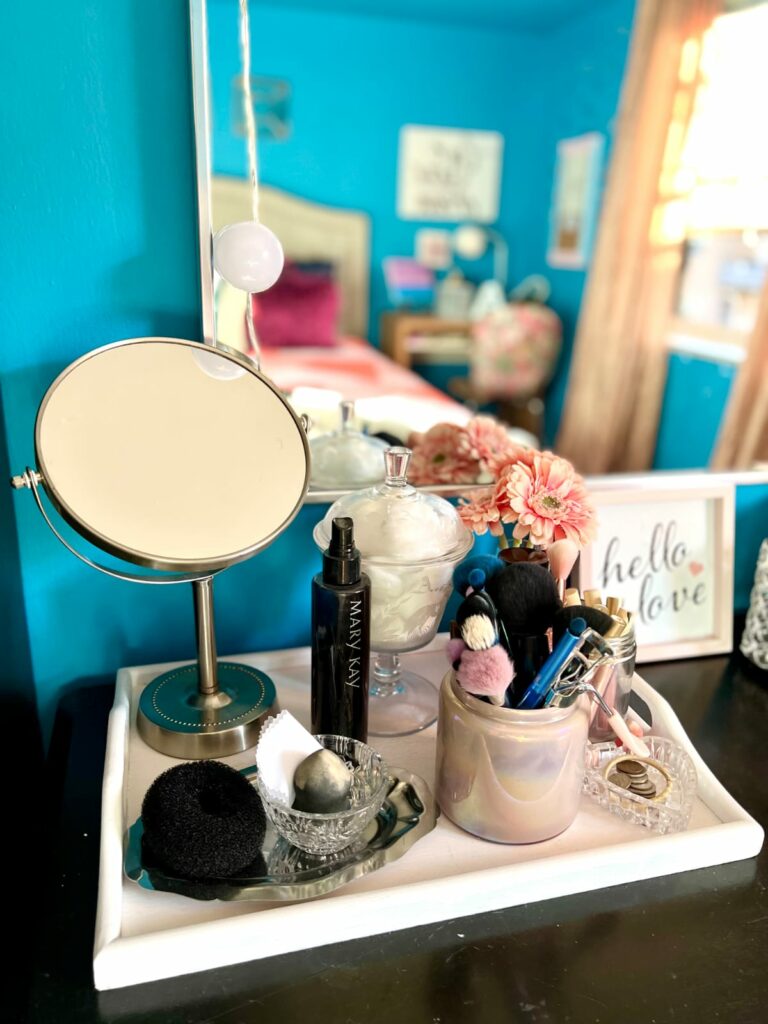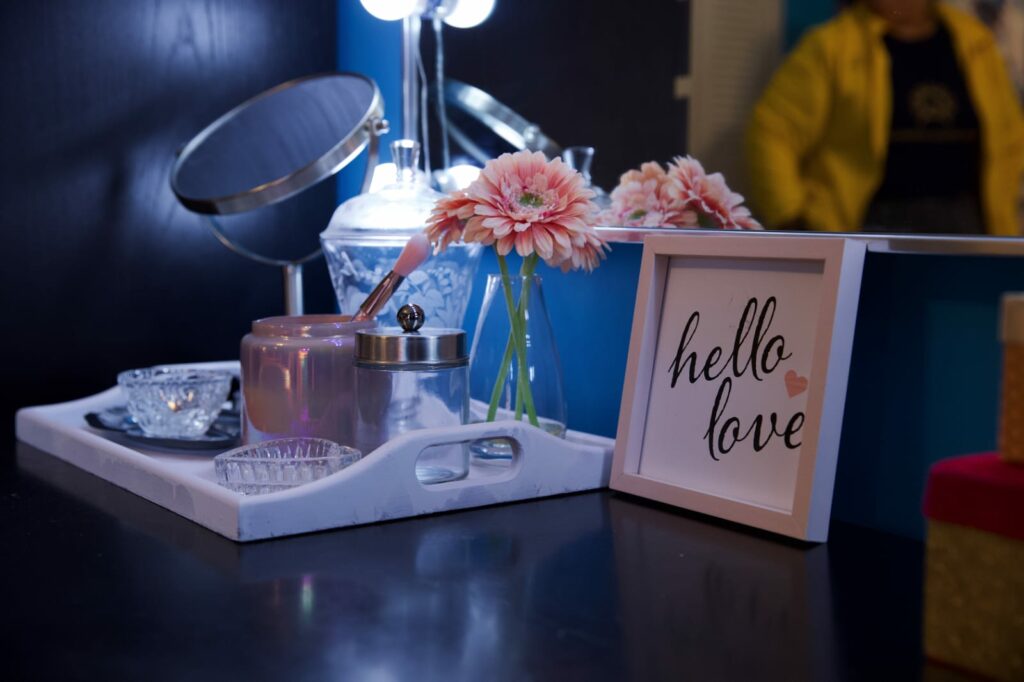 I was so happy when I found a hanging jacket tree at the Woodbridge location for only $6.99.She needed a place to hang her bathrobe, jacket, and backpack.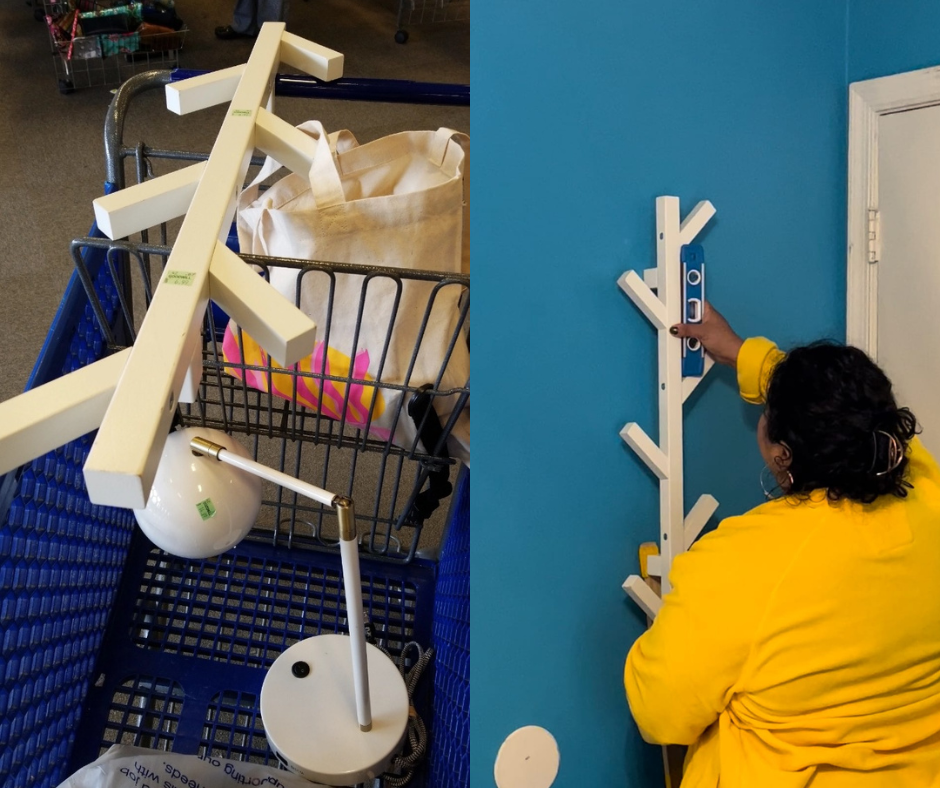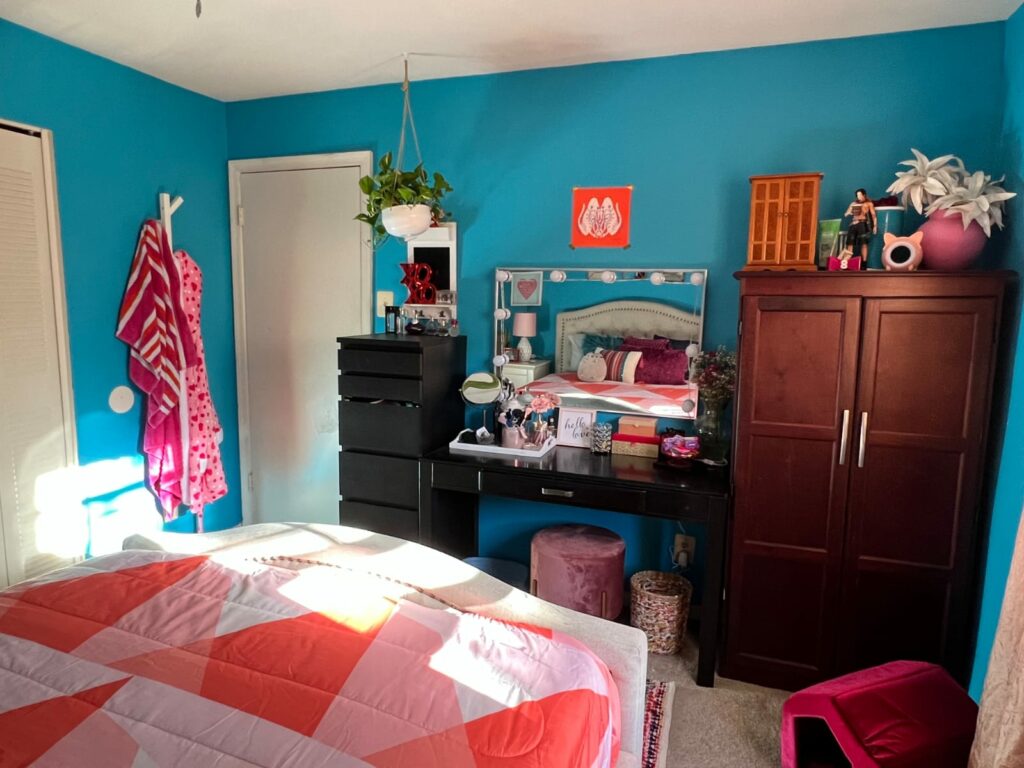 Next up, I needed small art and décor for the opposite side of the room. Also, a small desk for homework and creative work next to the bed.
I shopped at the Route 1 Alexandria, VA, location 6220 Richmond Hwy, Alexandria, VA 22303, and found the perfect art to hang over her nightstand. A small planter was scored to bring the healing properties of nature into the room as well as a round pink pillow, a round small makeup mirror, a pink daisy in a vase, and a cute table frame for a picture of my client and her cat Chip! He graciously modeled this for me when I was taking after pictures.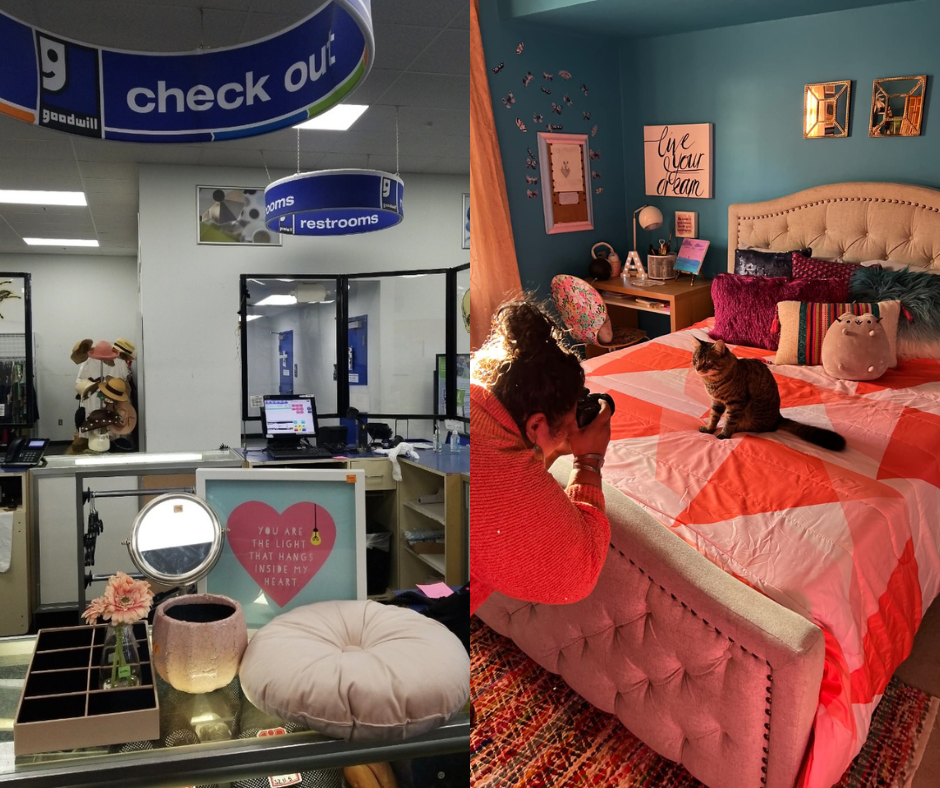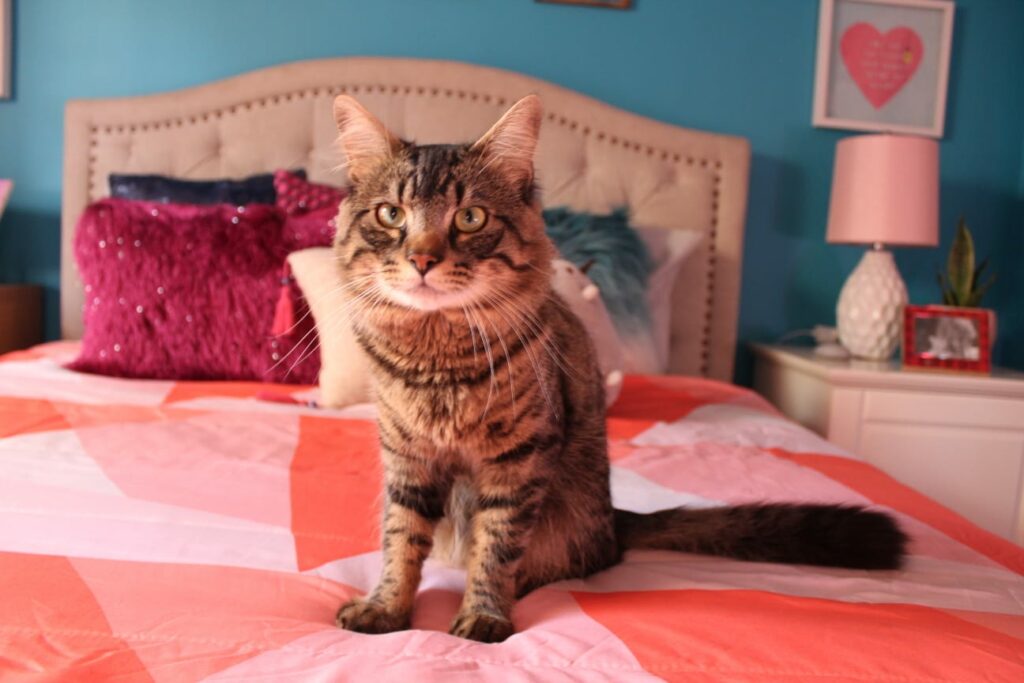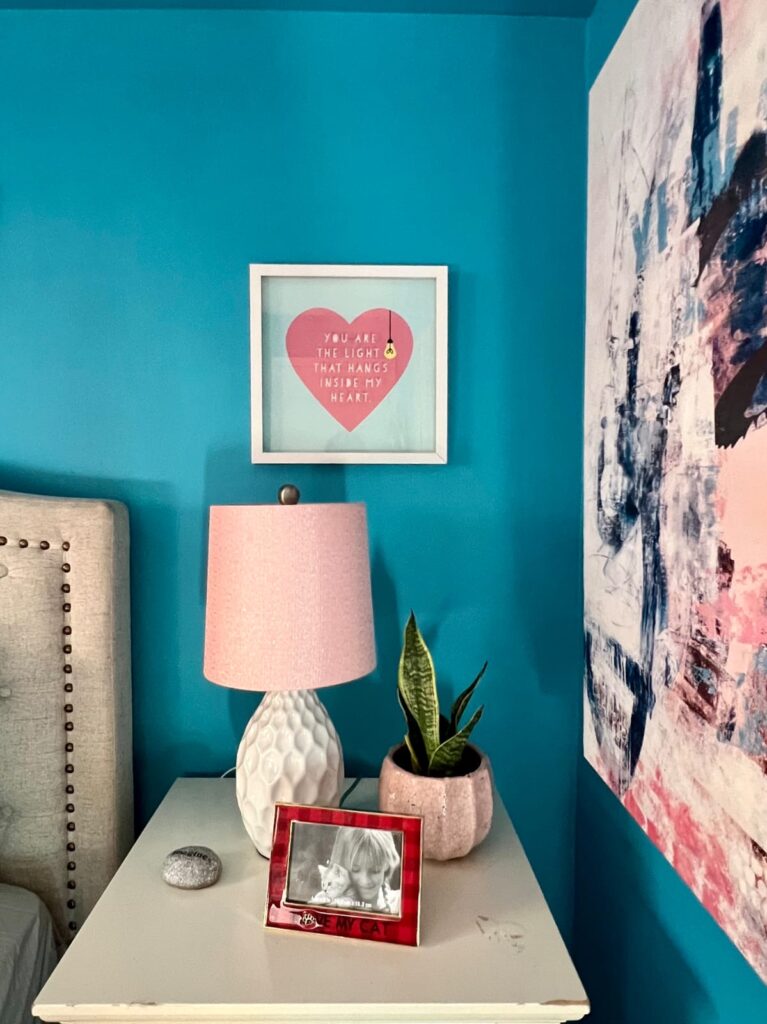 The small desk was found at the Edgewater location in Maryland, 3153 Solomon's Island Road, Edgewater, MD 21037, for only $12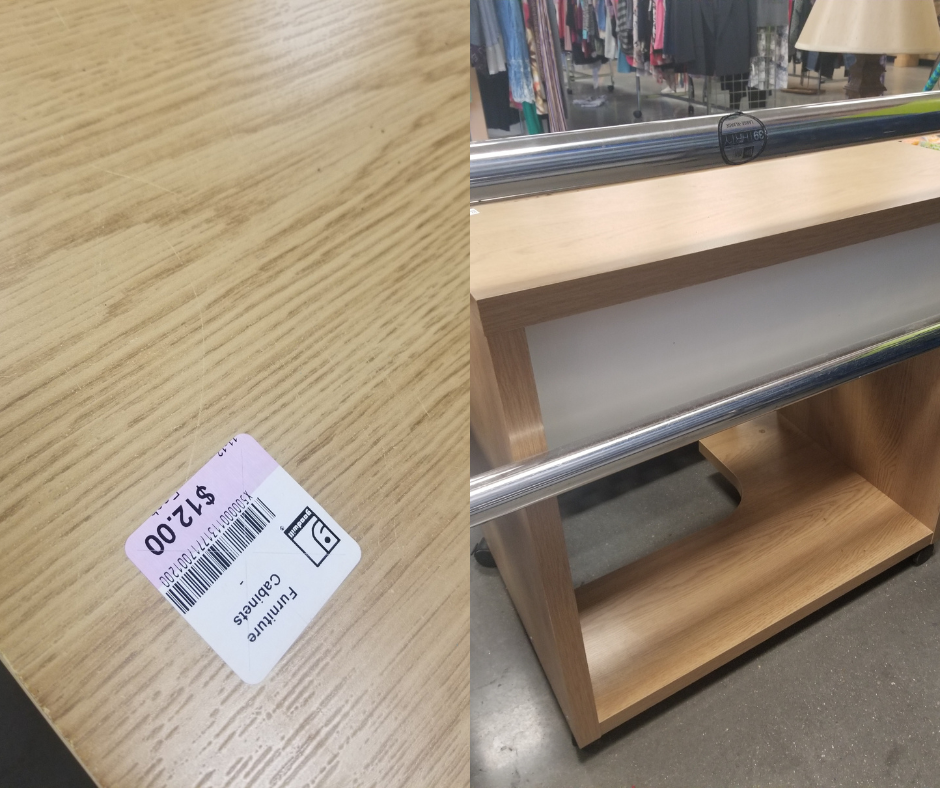 I added the task lamp I found for $14.99 to the desk and art supplies for creative work since she loves painting, and I also added fur Cat headphones for music therapy. Art and Music therapy are a favorite gifts of mine to give to my younger clients! It really helps them move through their pain.
Here is how it all came together in the room.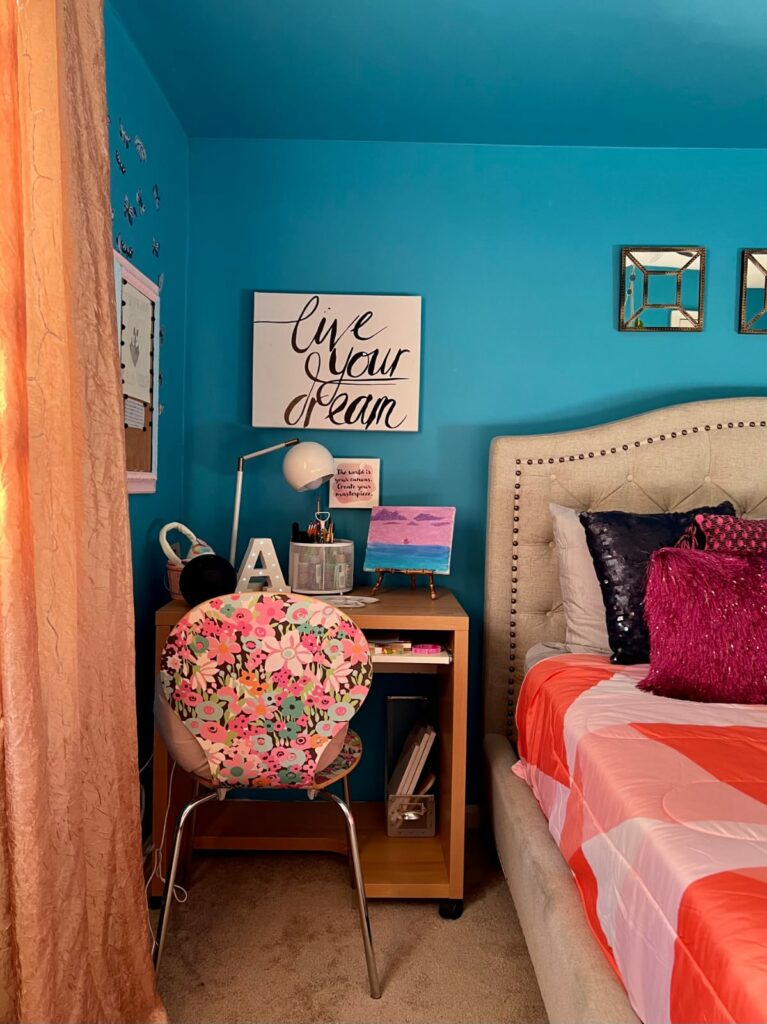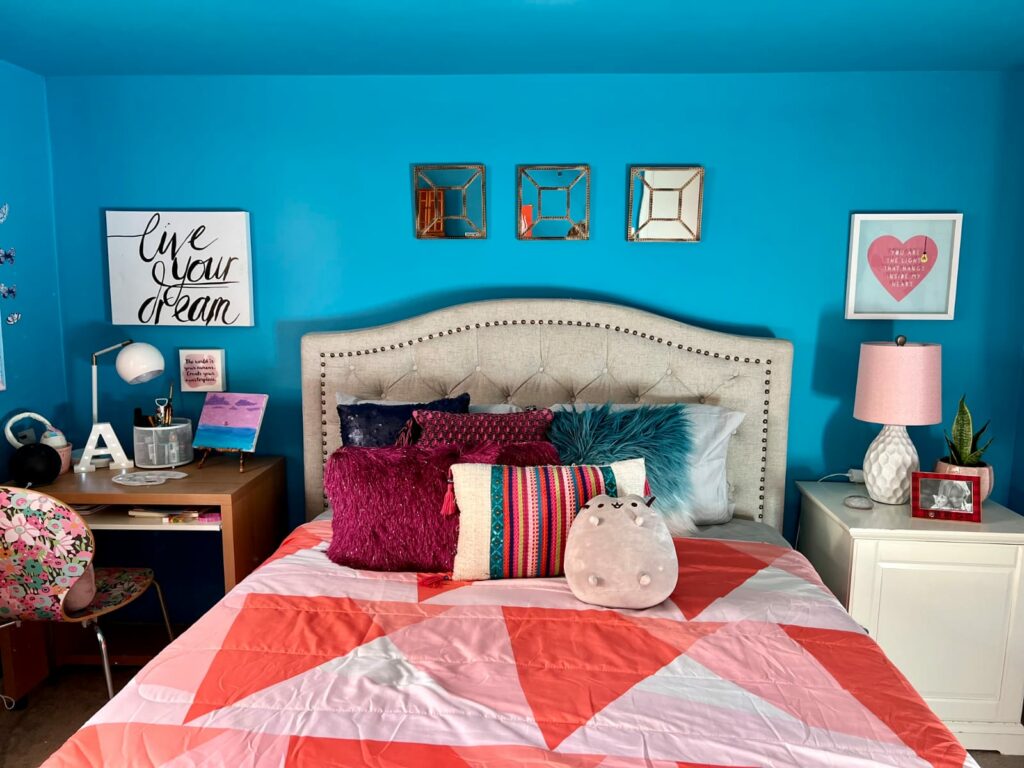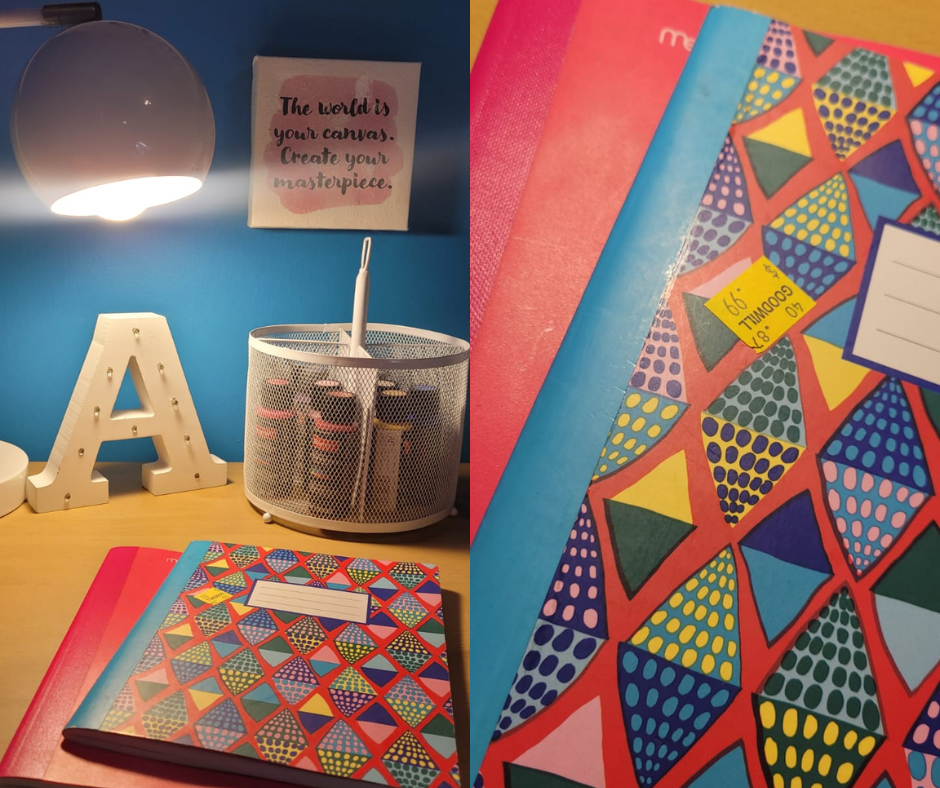 Overall the project was a success. She loved it so much! I followed up with her a week after the installation, and this is what she said,
"Before the room makeover, every day felt like I was reliving the same day over and over again, but after the room makeover, every day feels like a brand new day! Seriously!!!!!"
This is what we strive to hear. For the client to grow and thrive in their healing spaces we create for them. This is truly, I believe, in my life's mission and work. If you would like to donate or volunteer with us, click on this link to help! https://www.theoasisalliance.org/donate Follow us on Instagram, https://www.instagram.com/theoasisalliance_/ to see our journey!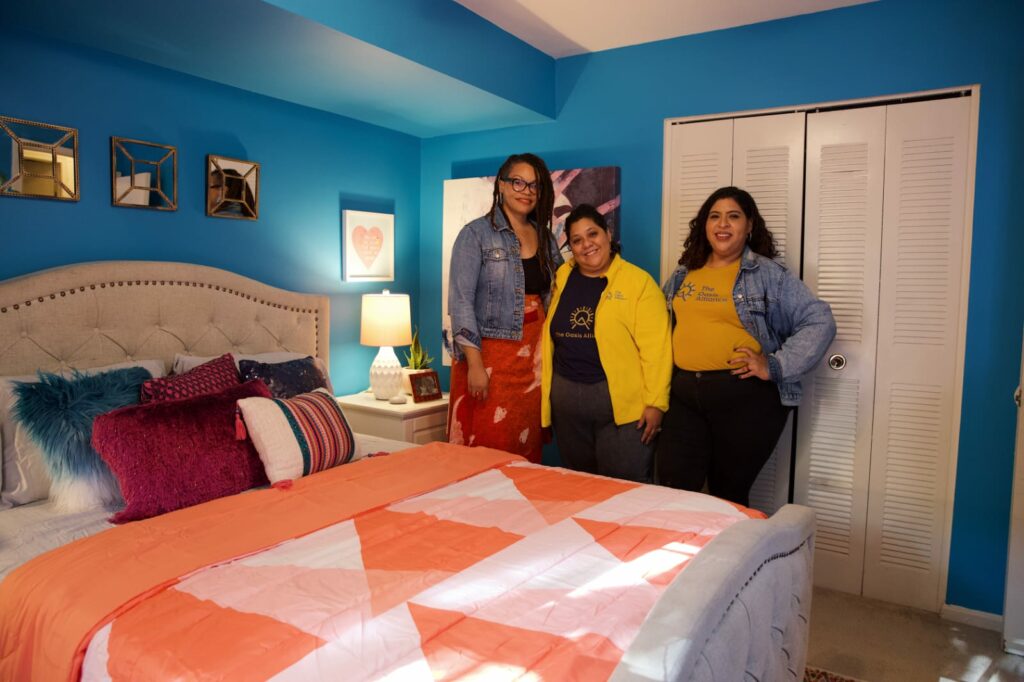 Pictured above are CEO Danielle, CDO Cat, and COO Yves (Cat's Sister)
I hope you got inspired by this room to transform your own space or your kids with quick and easy solutions this year. Until next time my thrifty home décor enthusiasts!!
Love & Design,
Cat Guerra
About our fabulous blogger: