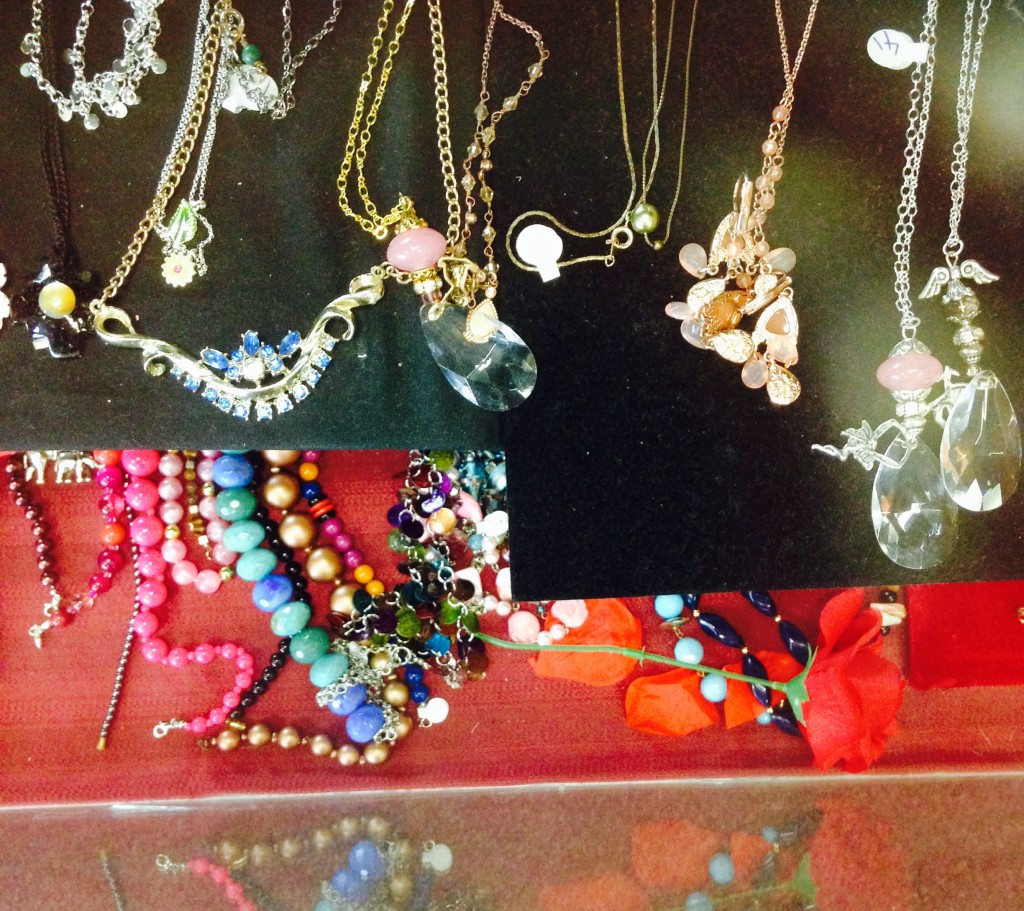 I will rock jewelry of all types. Vintage, modern, sparkly, flashy, subtle, simple, striking….you name it, I'll wear it. As long as it matches my outfit, it will work for me. Jewelry spices up every kind of outfit, and adds history to an ensemble. Usually jewelry has an interesting story depending on if it's new or used. It could have been created by hand, or been worn by a stylish woman from the 1950's. You never know!
What's really difficult with jewelry for me is the same problem I have with shoes – I can't get enough of it! Being a younger professional in the workforce, it's hard to splurge on jewelry, but it's always a must have. Luckily, thrifting eases my pain and allows me to indulge.
This past week, I stopped by the Rockville Goodwill and made a special trip to peruse the jewelry case. I've been venturing to this location for years now and on this particular evening, they were all stocked up with a lot of gems that instantly caught my attention.
This one popped out at me first. A barely worn J. Crew light pink and gold bangle! This piece is perfect for the summer and can match pretty much every outfit. The color is subtle enough that it won't become the absolute star of the show. The best part is, I got it for under $2! An item like this usually retails for around $30.
Next, my eye was immediately drawn to these. I have to admit, I'm a sucker of vintage 80's color block earrings. They are great to wear with outfits that incorporate color blocking and add always a little more flare to a simple ensemble. I could see these pairs being worn with a vintage inspired jumpsuit or romper.
Now these…were brand new! This is a pair of elegant Brighton silver dangle earrings ornamented with Swarovski crystals. They originally retail for over $40, and were purchased for under $4. What a deal! I don't usually wear silver, but now I have an excuse to do so.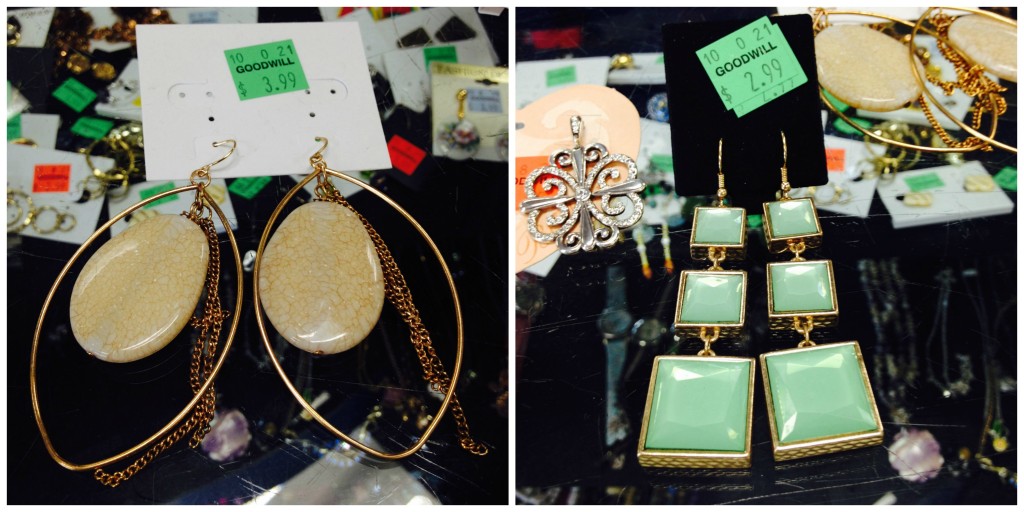 I spotted these two pair of dangly earrings hidden under other jewelry; they remind me of something you could purchase at Francesca's or even lou lou. Earrings like there are super versatile and could be worn with any outfit – for work or for play. The colors are soft and refreshing which will pair perfectly with any summer outfit. White linen anyone?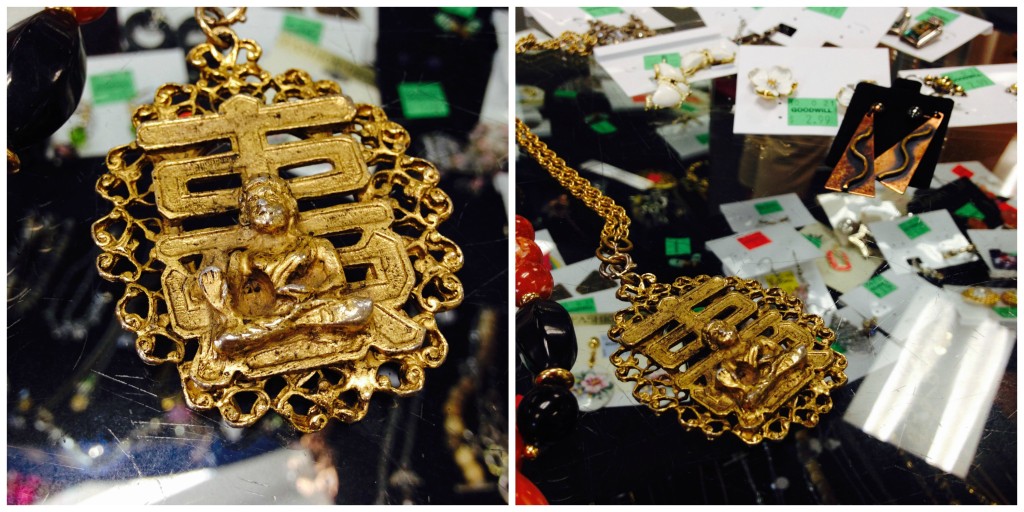 And finally, I found this — a long gold colored vintage necklace with a pendant that looks like a little sculpture. I could see this being worn with an all black outfit or paired with some Free People boho chic type apparel. What I love most about this piece is that it's something you wouldn't be able find at the mall or any other type of store. It is truly a unique item.
 Share some of your favorite Goodwill jewelry finds in the comments! Have found any items that you cannot live without?
Carolyn is a petite fashionista with a knack for all things glamorous and designer. She enjoys making art, going to punk shows, thrift shopping, and walking the cement sidewalks of DC. Carolyn has a fashion blog where she posts her most recent thrift finds: petitepunkindc.wordpress.com