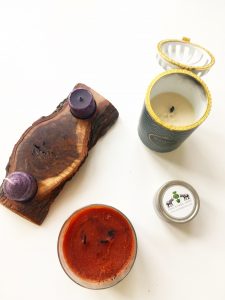 Fashionistas, as much as I love a good mist of Febreeze or aura of incense mystifying my living space, there's nothing like a good fragrant candle to fill a room with a comforting scent.
I personally love scents of all kinds, as long as it's not too pungent or spicy. For example, I've seen tobacco and pine type candles at the store that seem to smell okay. However, when lit, the smell is far too strong and particular – it's not inviting.
Luckily, I've found a ton of amazing scented candles at Goodwill stores for under $5. Yankee Candles, soy candles… you name the type, I've found all of them at great prices!
During the past year, I've found: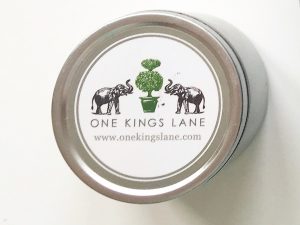 1.) A One King's Lane Soy Candle

Very recently, I picked a brand new, lightly scented, soy candle from the home decor company One Kings Lane for $1!
It's the perfect size for sitting on a mantle among other knick knacks and the scent isn't too overwhelming. Originally, it retails for about $6.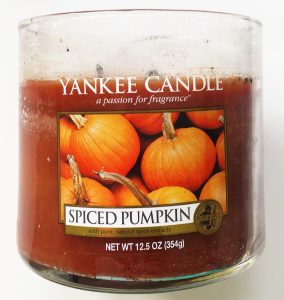 2.) Pumpkin Spice Yankee Candle

Who doesn't love a quality Yankee Candle? This popular candle brand is loved by many and decorates quite a few homes throughout the DC area.
I found this perfect-for-fall Spiced Pumpkin Yankee Candle for $4.99 at a DC Goodwill earlier this year.
I can't wait to burn it this fall! Everything PSL is good by me!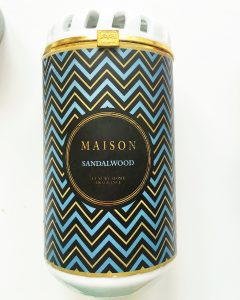 3.) Maison Sandlewood Decorative Candle

For under $4, I scored this gorgeous, new, decorative, Maison Sandlewood candle housed in a ceramic vessel.
The main reason why I love this score is because it functions as both as decoration for the home and practical candle.
On the shelf, this looks like it's meant to be an intentional decoration, not just wax in glass.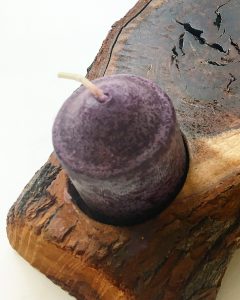 4.) Yankee Candle Mini Tea Candles

Don't want a large, crazy candle taking up your shelf space? Goodwill has candles of all sizes! I picked up these mini, purple, Yankee Candles for $1 for a set of 4.
I love these because they're not too showy, still smell good, and fit nicely in cute candle holders.
Speaking of…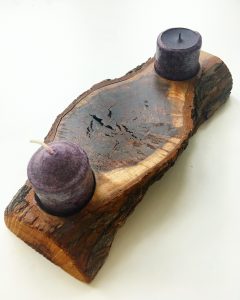 5.) Candle Holder

To house my tiny purple scented gems, I picked up this tree log candle holder for $3.
It's rustic and bohemian, which reflects a style I like to showcase in my living space.
What's great about this score is it can be reused for many types of candles – I can switch scents out depending on the season.
As I mentioned in an earlier post, I am moving this month so I need a plethora of candles to fill my space. I cannot wait to scour DC Goodwill stores for more assorted scents to make my new abode truly feel like home.

What scented candles have you found at Goodwill stores that smell amazing? Any scents I should try?