Last weekend was a great weekend. I traveled to Ft. Lauderdale and Miami as my cousin's maid of honor for her upcoming nuptials! As excited as I was to travel, sorting and packing clothes was a struggle. As a Goodwill thrifter, I had tons of options to pick from. However, the most difficult decisions were sourcing and choosing bathing suits. 

 A few months back when the bridal party found out that our trip would be tropical, I knew that my bathing suit game had to be A-1. As the weather warmed up, I found more swimsuit selections at Goodwill. As a curvy woman, I was also nervous and excited to find high-waisted bikinis to rock at the pool and beach. One of my friends, who is a regular beach bum, advised me to mix and match my separates. I found a black and white striped bottom and a perforated Ashley Graham bandeau top that resembled polka dots, which are my favorite.
One of the requests for our day on a private boat included a mustard swimsuit. I scored a Walmart branded two-piece at Goodwill as well for $4.99 per piece.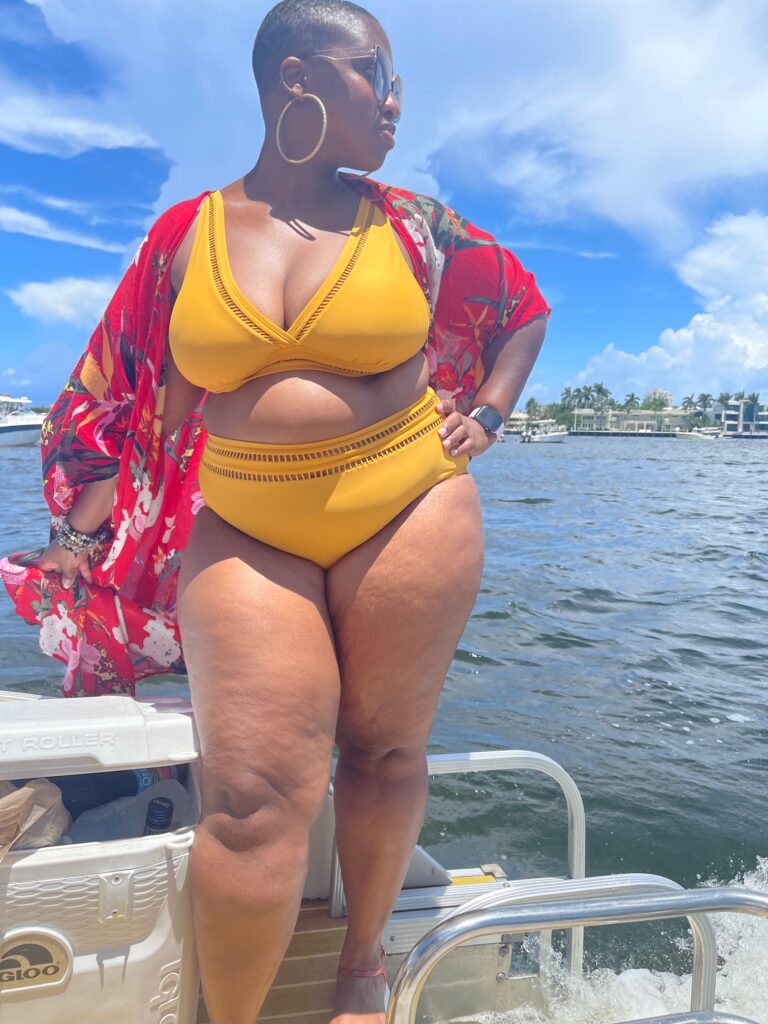 I received tons of compliments on the swimwear that I chose for the trip. My fellow bridesmaids couldn't believe that my pieces were found in Goodwill, which excited me. My pose in pictures showed my confidence rocking the pieces that I love.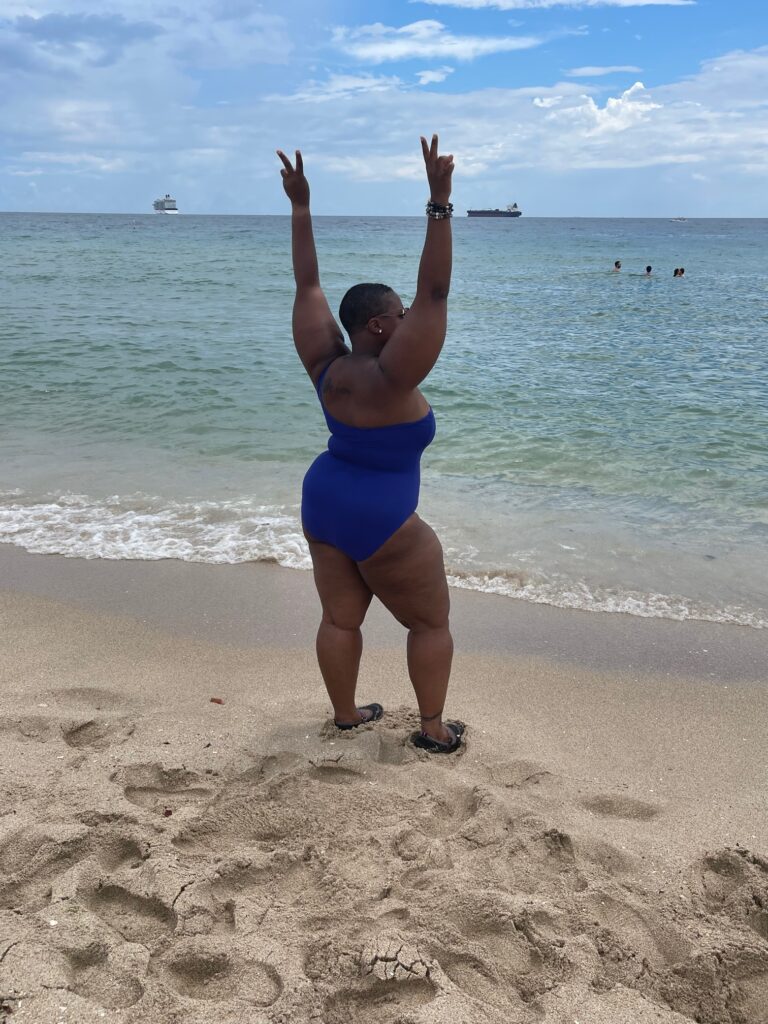 Goodwill will forever be my go-to for any event from an evening gown to even bathing suits!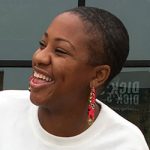 Amber Mixson
Fashion/Lifestyle Blogger
Amber is a 
fashion-blogging
 foodie and Instagram influencer with a passion for thrift store shopping. Her blog Eat N Style details her flair for cooking up not only tasty treats but inspired outfits as well. She has a passion for her community and is proud to serve others with her gifts. Follow her on Instagram (@eatnstyleblog) for more stylish tips and culinary adventures.