Goodwill prices are the best in town, which allows us to not have to choose between two great items. It is so easy to fill up your shopping cart based on the amazing deals that are offered.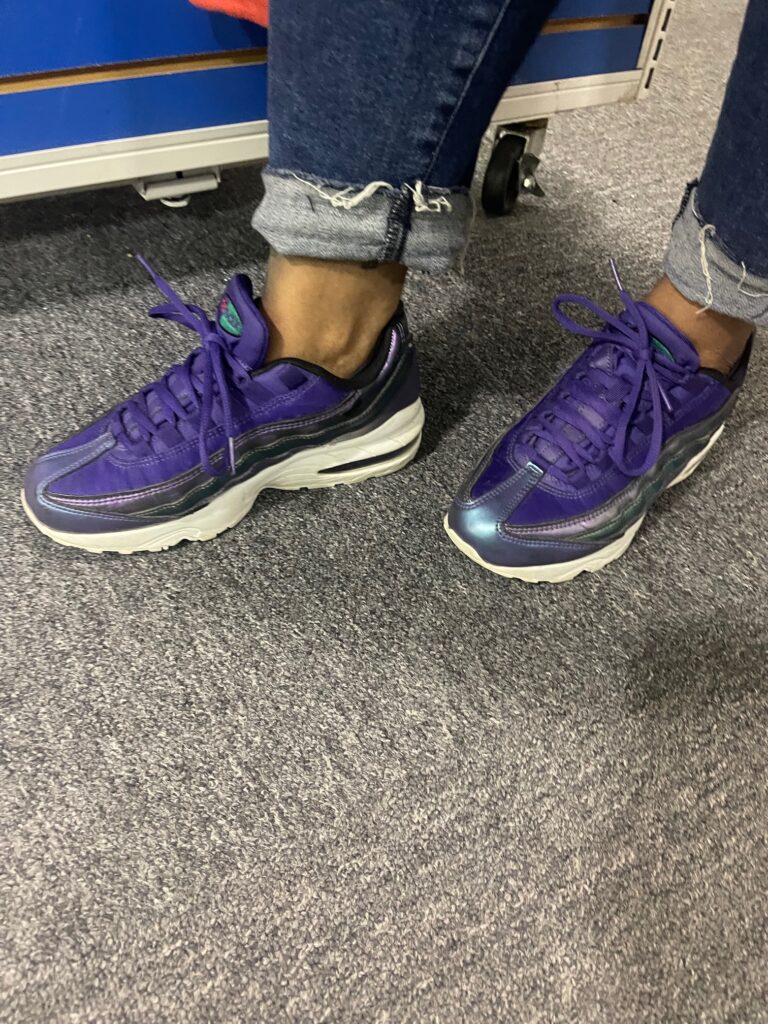 Last weekend, my friend Jennifer and I ventured to the Bowie, MD Goodwill location during our weekly adventures.
As I mentioned during previous posts, Sunday is the start of the new color of the week, which gives 75% off the asking price of items. My first stop in the Bowie store is shoes. While there I came across a pair of suede red stiletto pumps in excellent condition and in my size. They were the type of shoes that can be paired with distressed jeans and a t-shirt or worn into the office with a pencil skirt. Amazingly they were priced at $5.99 with a discount of 75% off. As I continued to move through the aisles, I found a pair of iridescent Nike Air Max 95's in my size as well. The sneakers were barely worn, fit perfectly, and also marked down 75%. I ended up only purchasing the sneakers because I have more outfit options. They will be cute throughout the seasons with jeans, dresses, and shorts.


Check out Goodwill for great prices and deep discounts on quality items without having to make a decision between this or that!