Today's My Goodwill Find is especially unique, dear readers. A brand unknown to the DCGF is a rarity around here. I stumbled upon this piece as I was carefully choosing a selection of garments that would fits the needs of our diverse readership. The tag read Steilmann. Hmph. That called for a fashionista Google search!
This line is actually a German brand and upon a bit of research, I was totally on board with their mission statement: "Steilmann – a team with one aim: to make you look and feel wonderful" Today's piece will do just that! There are few things I love in the summer time as much as stretchy knit and this fun frock looks like it could be just the piece your spring and summer wardrobe needs.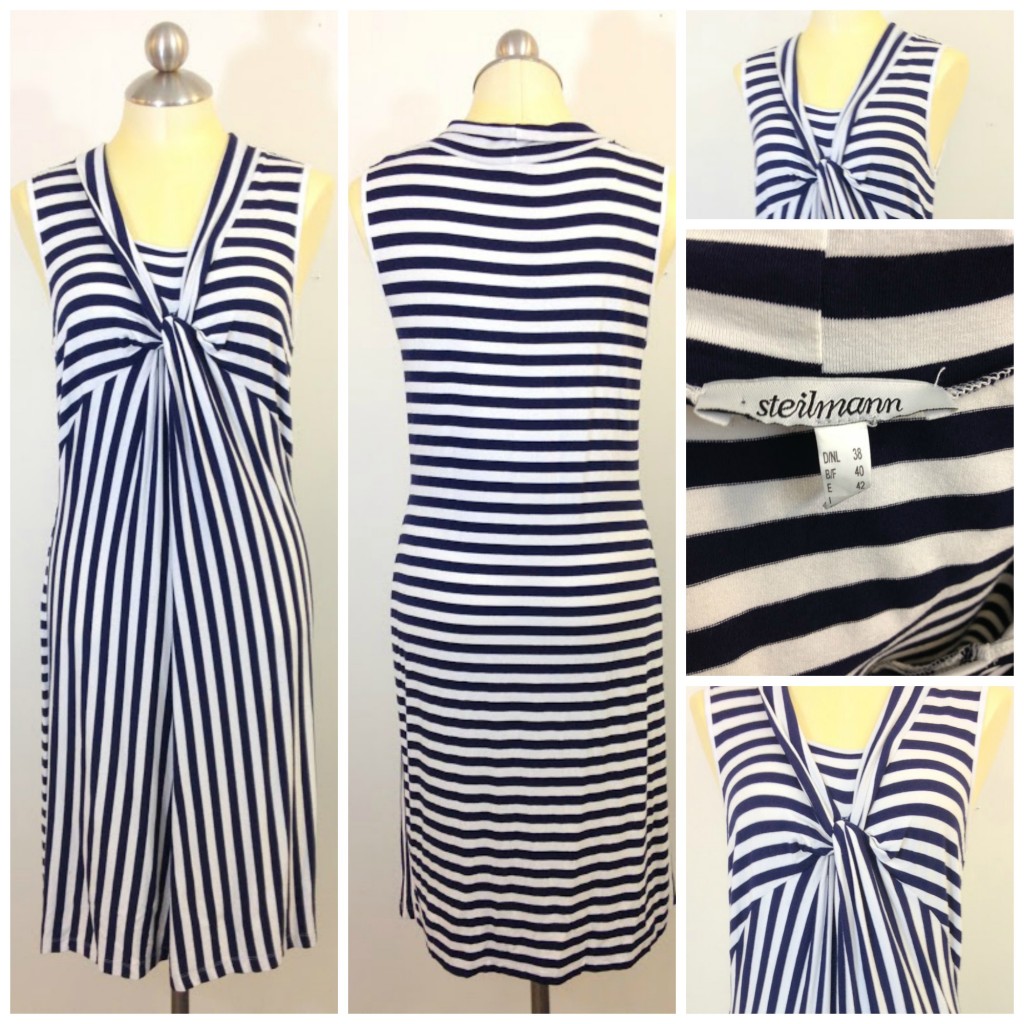 This piece, when converted from European sizing, comes out to be a women's size 10 or roughly a large. The print is a crisp and bold combination of vertical and horizontal stripes. I typically steer clear of horizontal stripes but I really loved the mixed media of this style. Breaking up the horizontal with vertical and diagonal stripes actually gives this piece fabulous shape. Additionally, this piece features a great, modest neckline. It will be perfect for the busy fashionista mommas out there who have their toddlers tugging at their necklines all the time! The length is just below the knee, a perfect midi-style length. The fabric has great stretch, so it will lay well, too. That's always important!
In terms of style, there is some serious versatility in this piece. I've been playing around with how to wear knits in the office and I see this piece as having professional potential when jazzed up with some accessories. Of course, its a great casual knit. A bold yellow cardigan and some jazzy sandals would make a great brunch look. A statement necklace and earring would bring the jazz for this piece!
How would you style this German beauty?