Summer is winding down and school is days or weeks away. Yikes! I can't believe summer is coming to an end. Here's my list (but not all) of my favorite BTS items under $6 for the new student or teacher this year.
1) Every gal needs a brand new mug. Goodwill is a treasure trove of mugs of all shapes and sizes for $2 and under! To start off the new school year, a nice new drinking vessel will get you pumped for the day as you consume your morning brew (or tea). I spotted these large classy mugs for only 99 cents a pop. One of them was brand new from Crate & Barrel. Plus, how cute is this green one? It's basically an outfit accessory!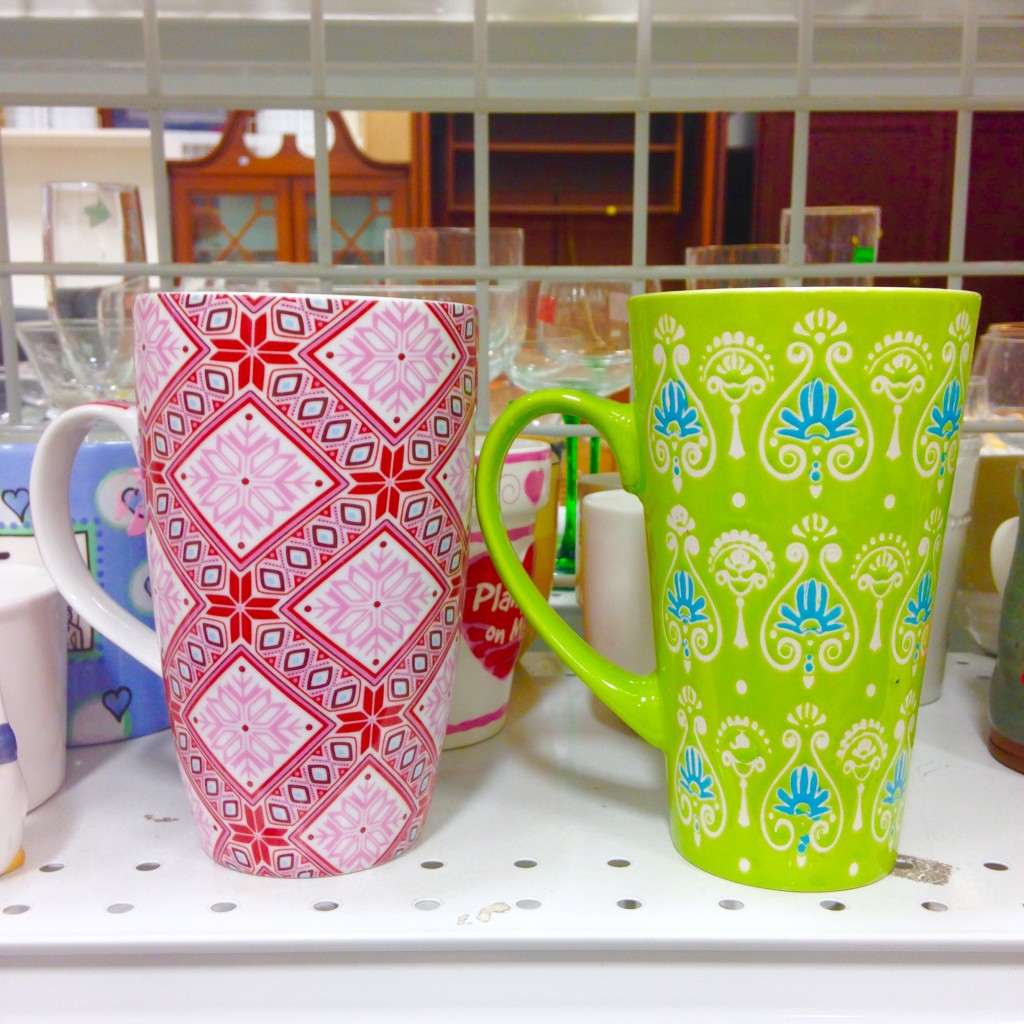 2) Cute cross body bag. As you get ready for the first day of school or a weekend outing, every woman needs a new crossbody bag to store all of those small important necessities like credit cards and cell phones. This type of bag will complement an outfit, and still allow you to carry a cute tote filled with your school books. These bags are easy to sort through and find items, unlike a big bag of mysteries. This bag on the left was untagged, but the style is modern and versatile. Perfect for everyday classes. The right one is a brand new Baggallini and has tons of pockets! A bag like this retails for $75+.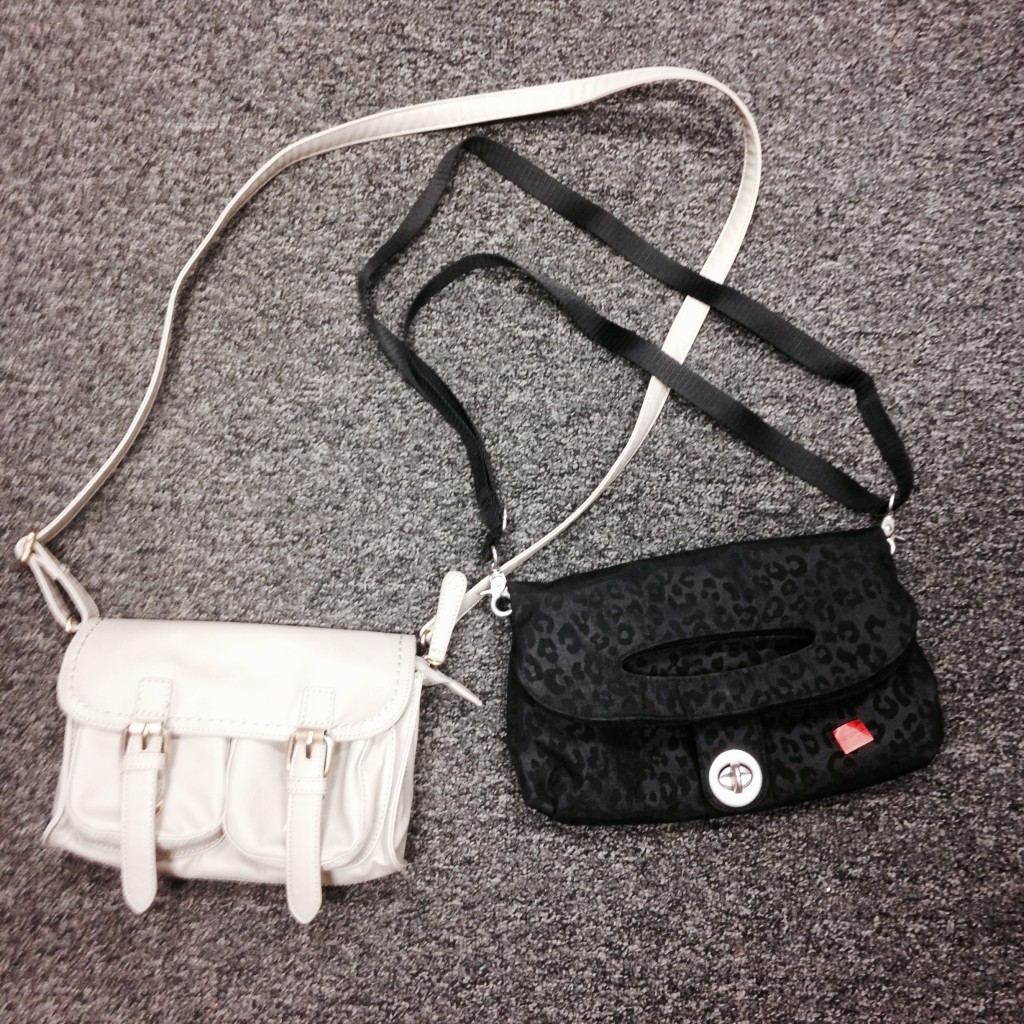 3) Wallets! Inside your cross body bag, you need a wallet. So why not buy a new one, too! During the start of a new school year, you should treat yourself to a bit of a wardrobe refresh and that certainly includes accessories! I'm always on the hunt for a new wallet; I like having multiple of them so I don't wear a single one out too quickly. This past month, I purchased two Kate Spade wallets which retail each for $200+. The black one was not under $6, but the white one was under $4. This goes to show you, you can score a designer wallet at Goodwill at a jaw-dropping price!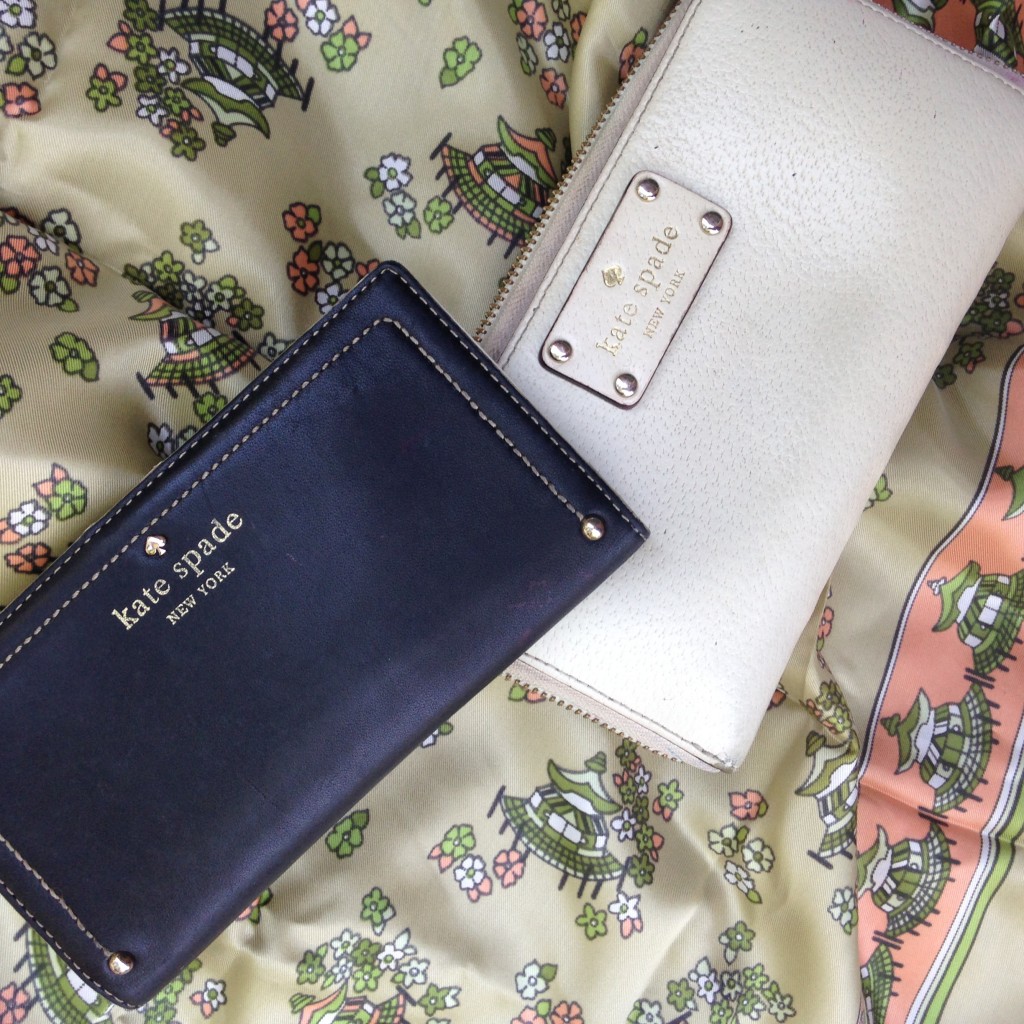 4) You always need hosiery. I am a big fan of buying tights at Goodwill. Oftentimes if you look in this section of the store near the scarves and misc. clothing goods, you'll find brand new pairs of tights for about a buck a pop. These normally cost $4 or more, so you're definitely saving money on these purchases. Also with fall coming up, one ALWAYS needs tights for cute dresses and Goodwill stocks these on the floors year-round. On the left is a big brand name called HUE and is sold a Macy's, Nordstrom, and other locations for at least $10. In the past, I've also purchased Givenchy and Donna Karan hosiery that fit perfectly and have lasted me multiple seasons.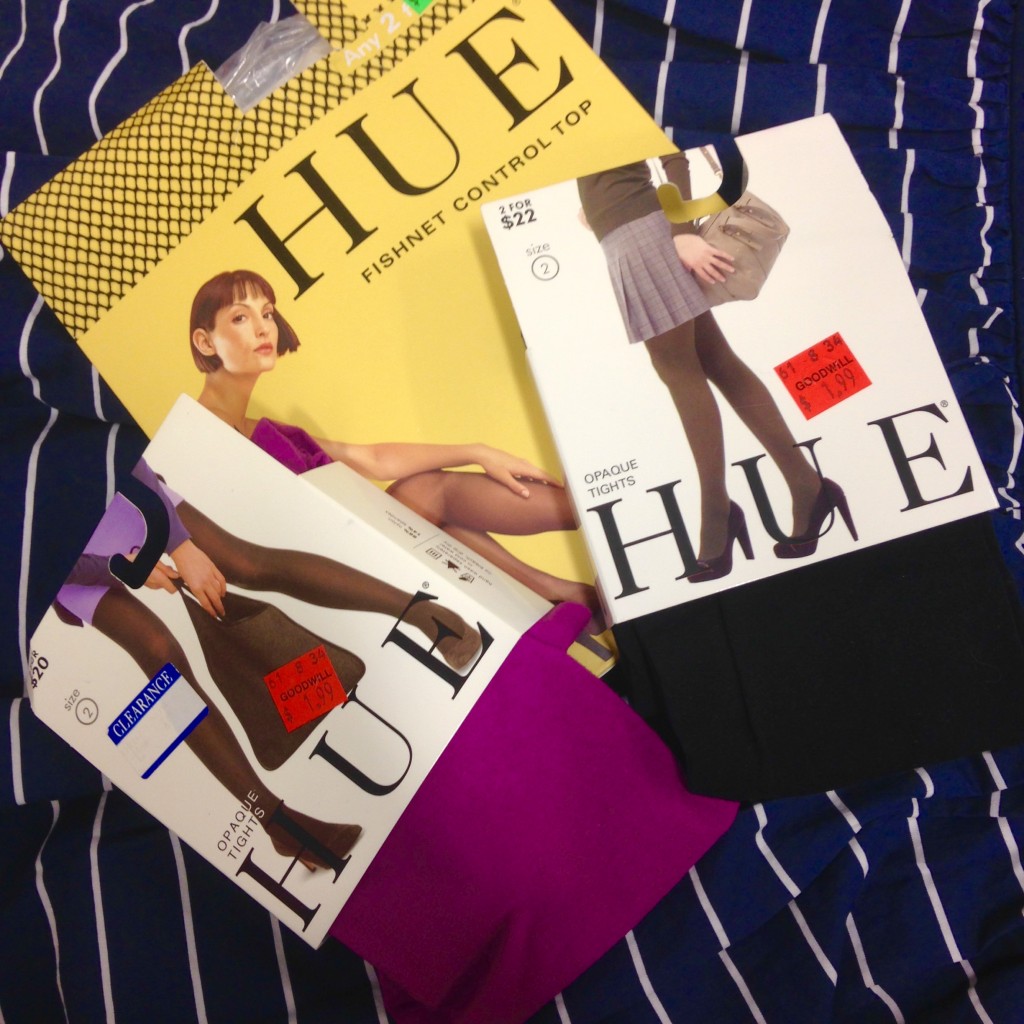 5) A cute pillow (or two!). For those of you settling into a new dorm room or apartment,  every gal needs to be able to kick back and relax after class (or before) for a moment to listen to music or watch Netflix. Goodwill has TONS of pillows of all shapes and sizes. Just the other day, I spotted the pattern on this pillow and I fell in love! It's so playful and fun. I could see this being sold at Anthropologie. You can make your place look comfortable and cute while on a budget. I know a lot of money goes towards your books!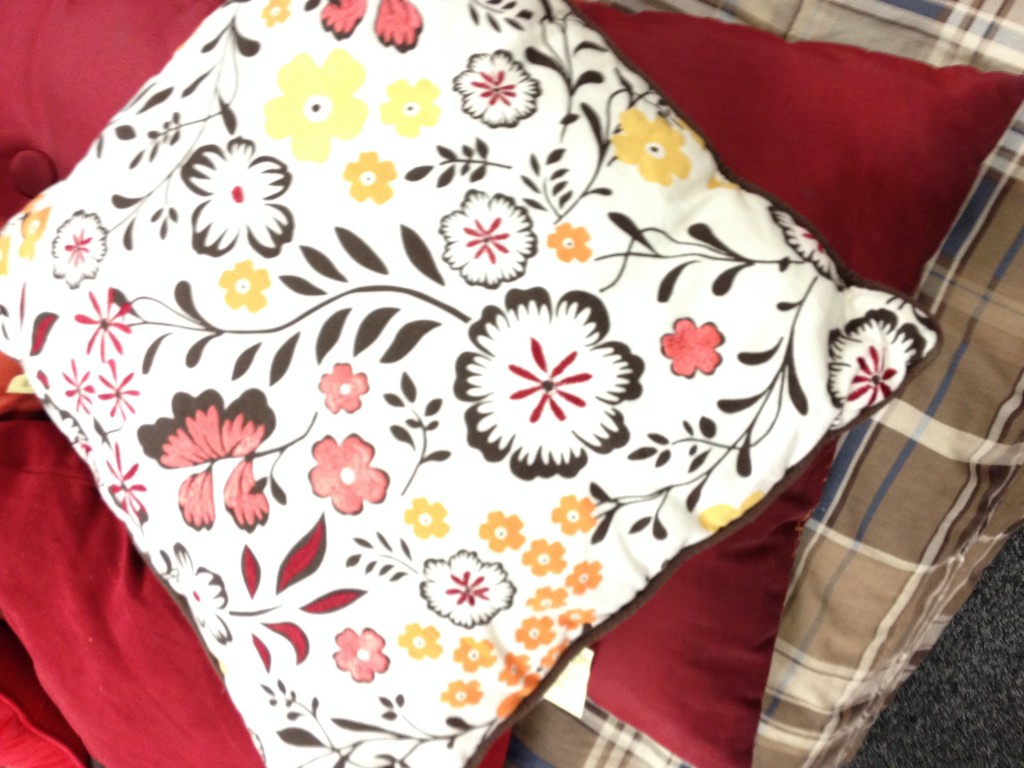 6) Wine glasses and accessories. And while you kick back, why not have a glass of wine? It doesn't matter if you prefer red or white, Goodwill has wine glasses that will make any beverage look classy and chic. There are wine glasses that I've seen that look like little pieces of art. The small one here is a glass cone that sits in a rounded cup. Weird but cool, huh? You can also find wine bottle openers and happy hour accessories. Perfect for those of you who turn 21 this year! I also spotted this brand new Vera Bradley Cocktail set with napkins and coasters for less than a buck. Usually, this goes for $12+!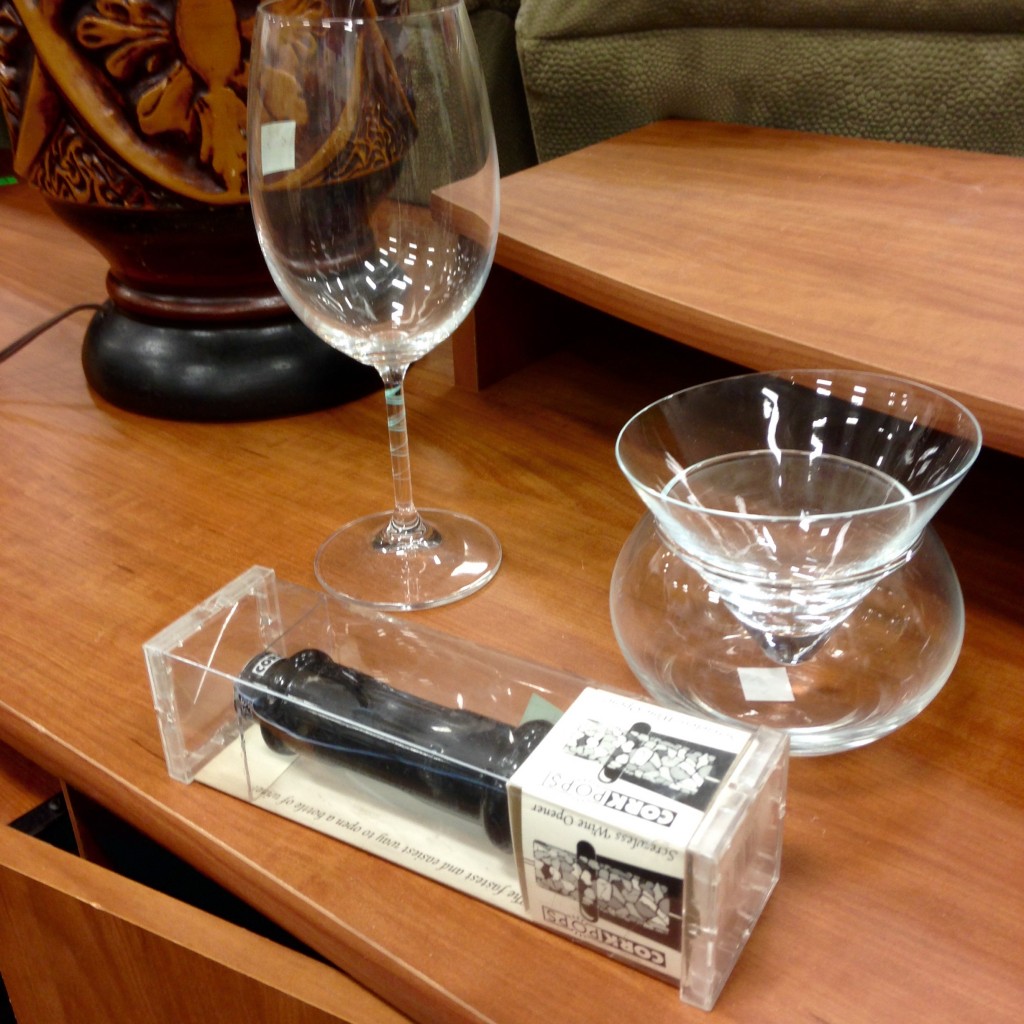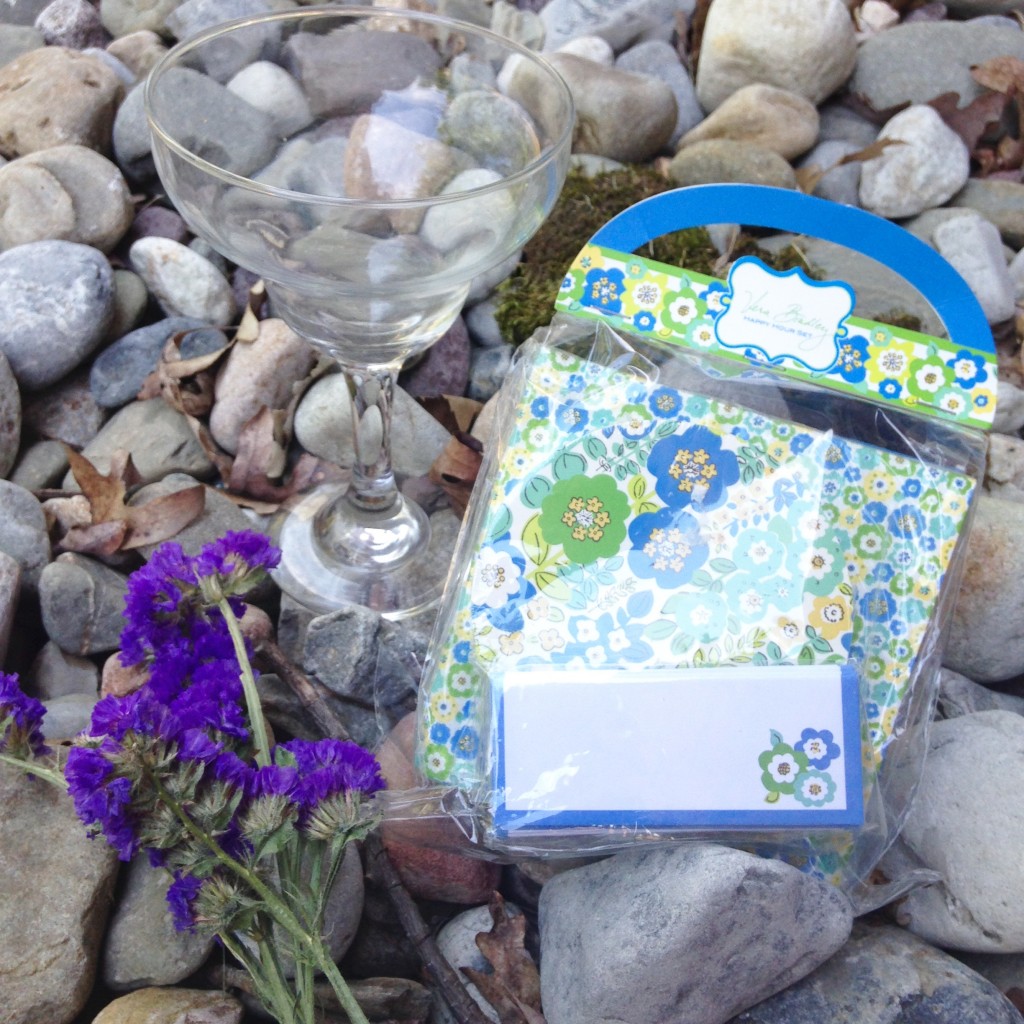 Although going back to school can be saddening (or exciting), there's always hope! Why not assuage your BTS or "Summer's ending" sorrows by doing a little retail therapy? 
What are some of your must-have items for the back-to-school season?