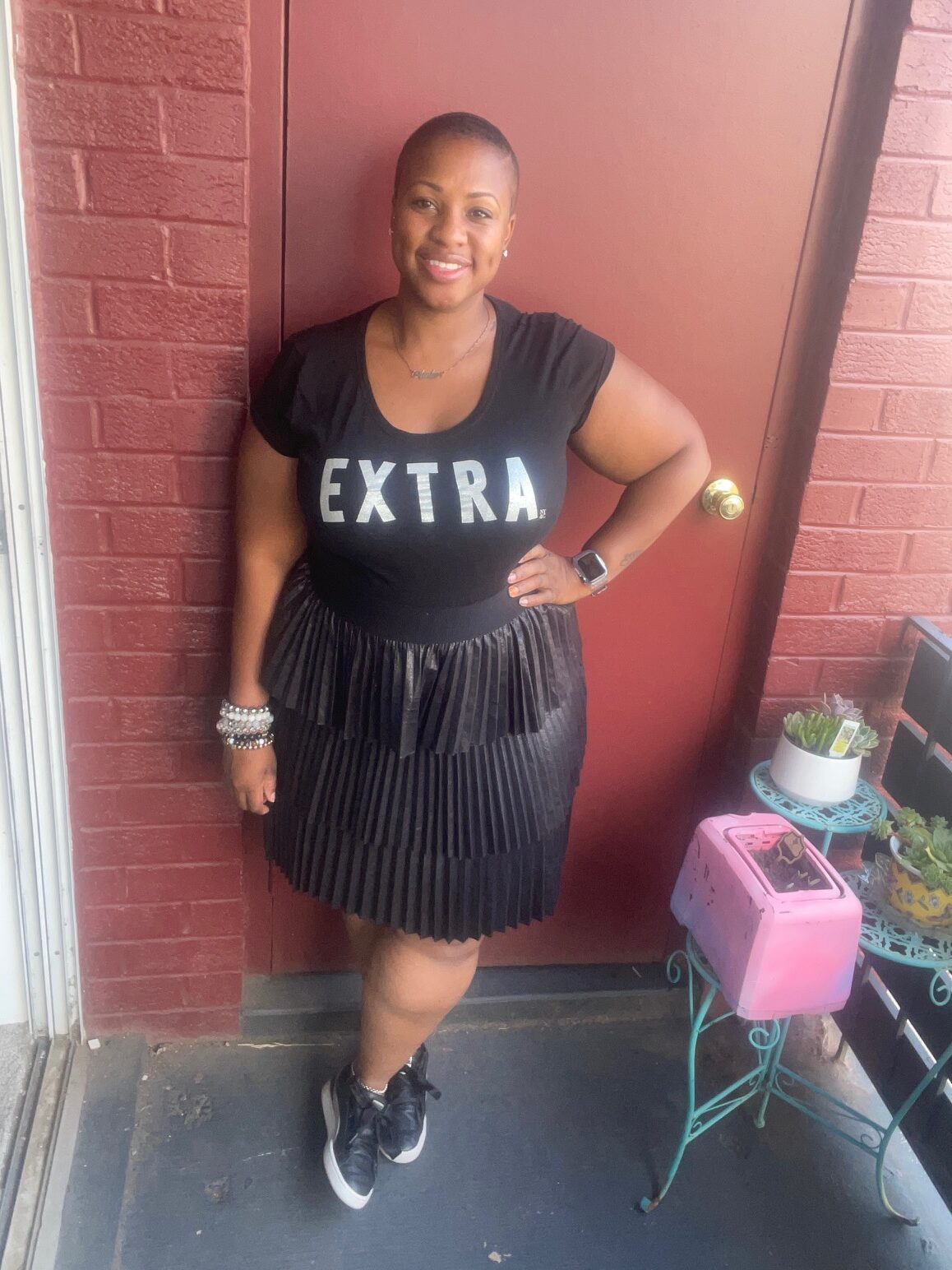 National Thrift Shop Day was August 17, so it was another reason to go thrifting at Goodwill. I am proud to say that I have visited every Goodwill location in the Greater Washington D.C. area, however, the South Dakota Ave is near and dear to my heart because it was one of the first DC Goodwill locations I visited when I moved to the area. As always, I greet the staff members and check out the board to see what the Color of the Week was for an additional 75% off Goodwill's already great prices.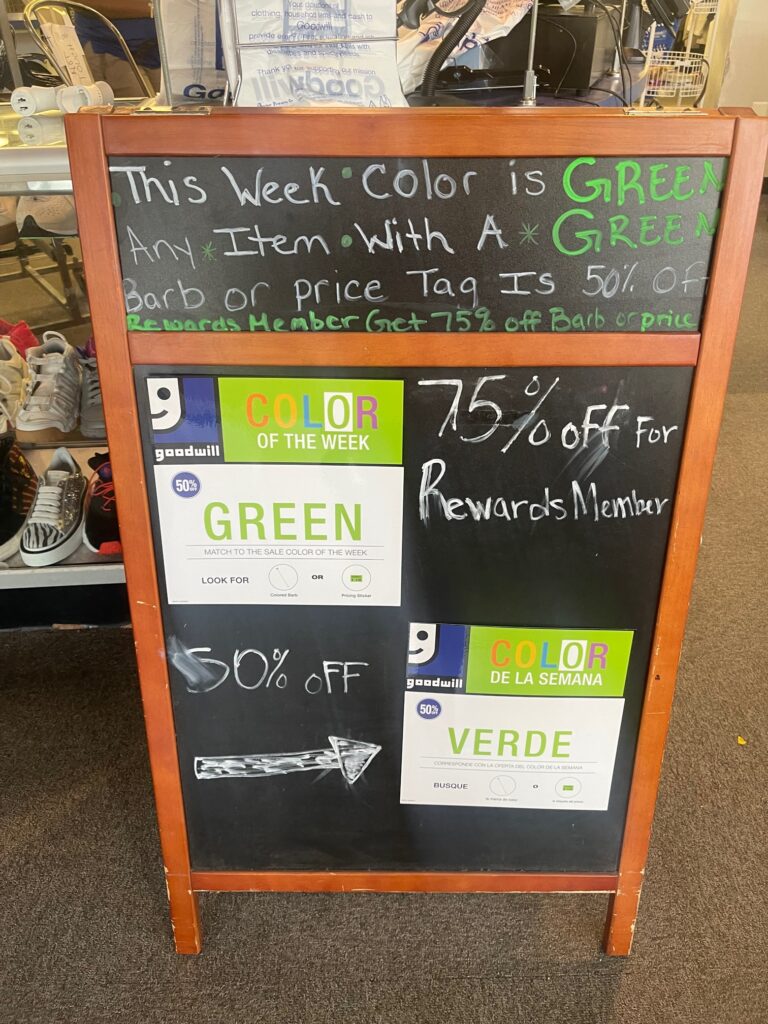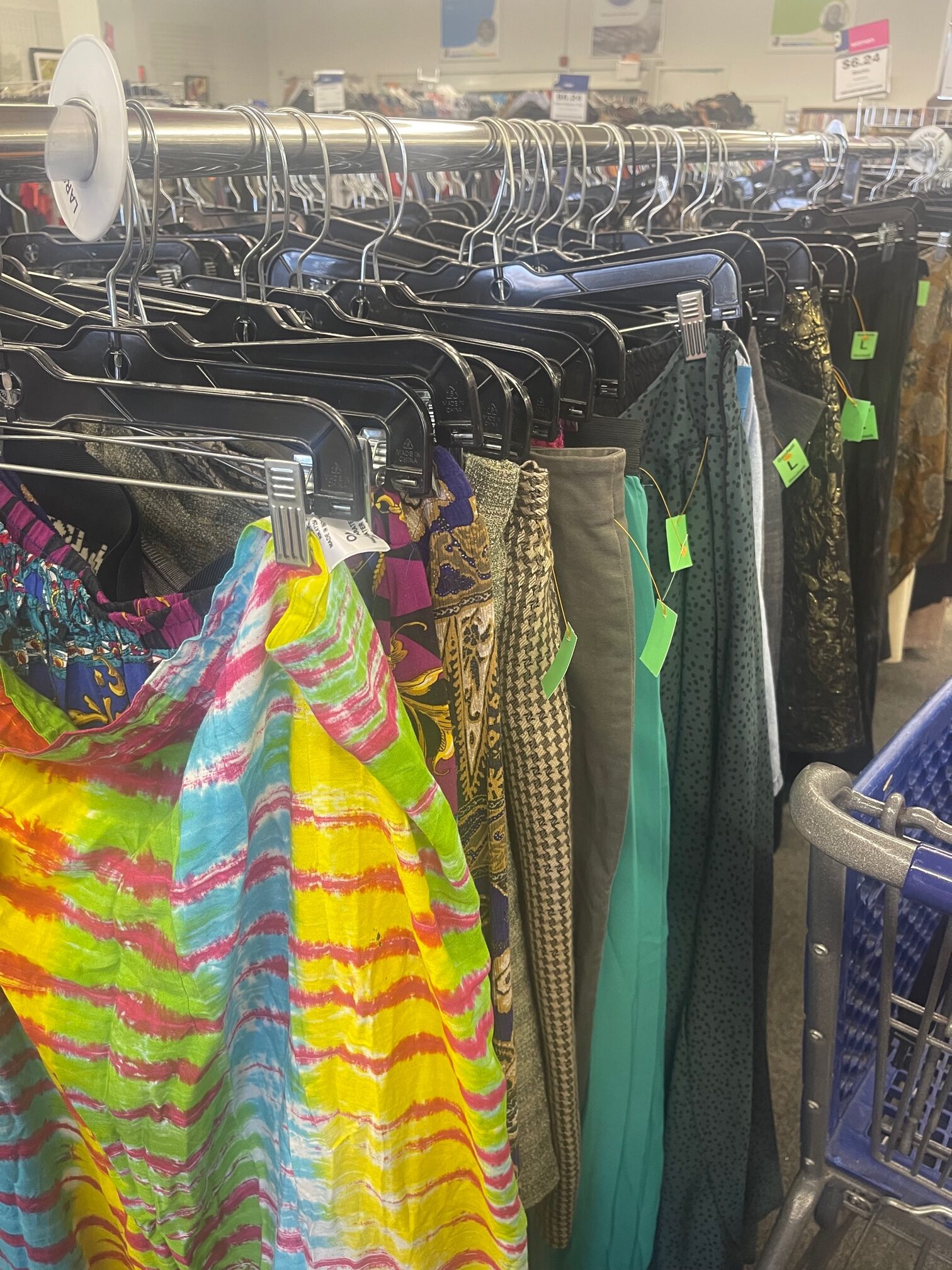 I first perused the women's bottoms, including skirts and pants, and found a beautiful vintage Christian Dior wool midi skirt in perfect condition. The skirt will be a great piece for a fall-to-winter transition piece to pair with a chunky sweater and boots. I also found a few t-shirts and a dress.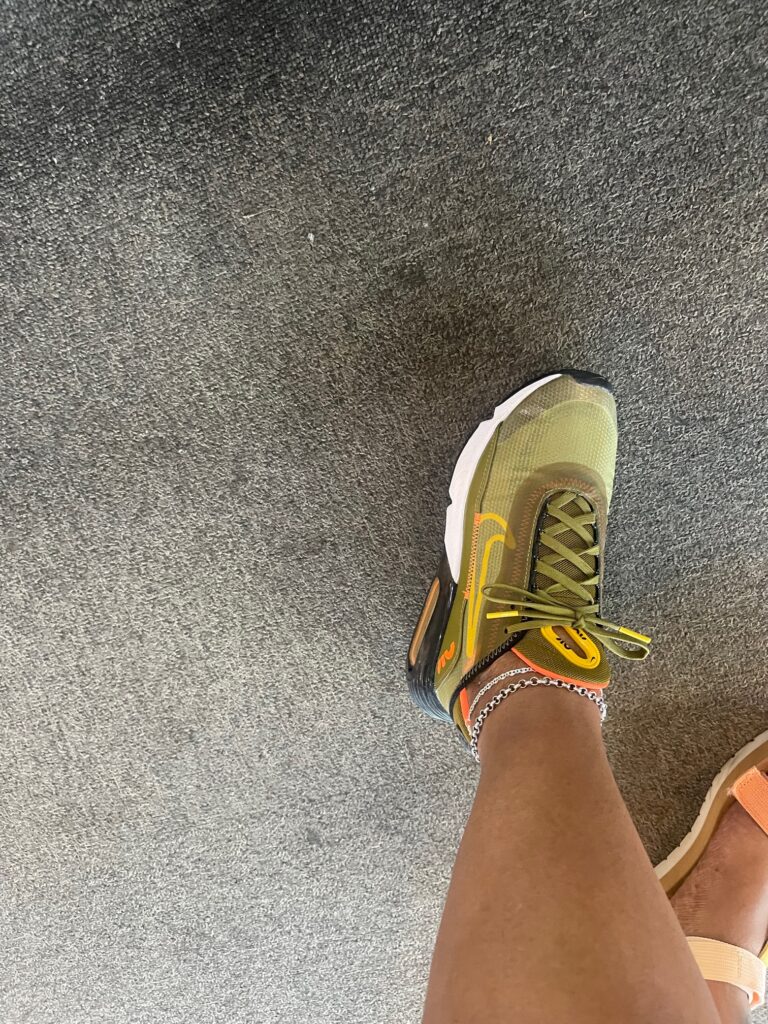 My last stop before checking out with the cashier is the front display case that holds the higher-end sneakers. As you know, I am a sneakerhead that loves anything eye-catching or new designs I haven't seen. I spotted a pair of Nike's with olive green, burnt orange, and a hint of mustard. I was nervous to ask the size, fearing that my feelings would hurt if I could not fit them, but to my surprise, I was able to fit them. The sneakers turned out to be Nike Air Max 2090's which I had never seen in stores. According to the Nike website, they usually cost $150.00 but were priced at $54.99 at Goodwill and had never been worn.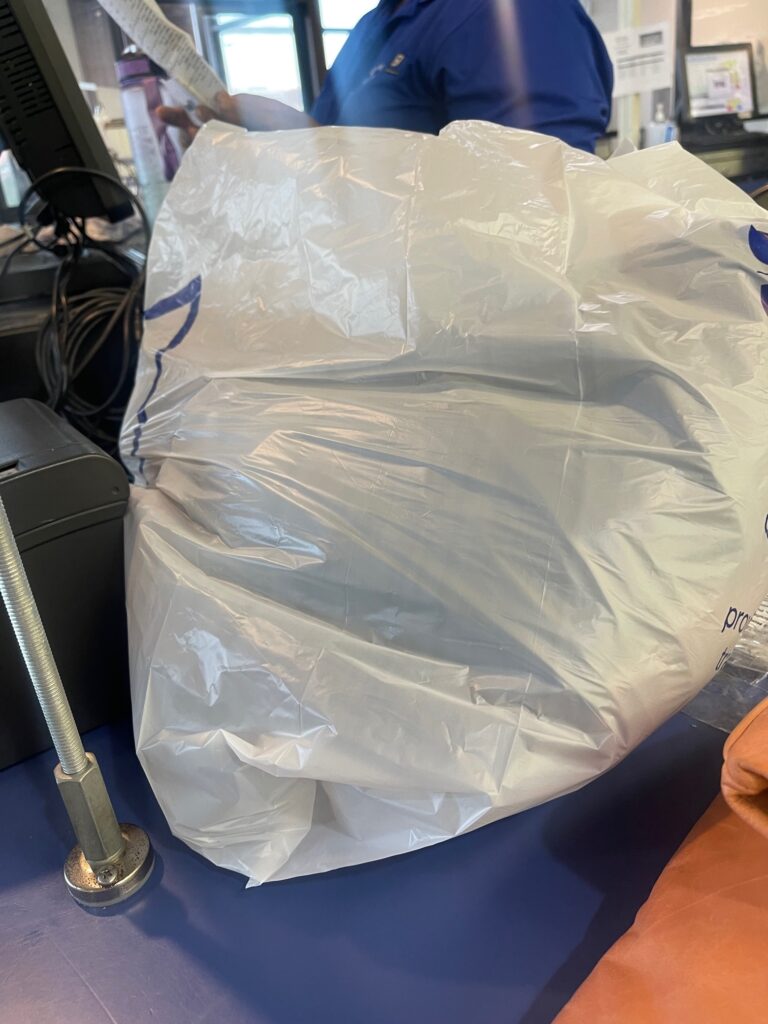 I was super pleased with my National Thrift Shop adventure experience and can't wait to rock my finds!