Podcast: Download
Subscribe: Apple Podcasts | Email | RSS
Picture this. Crispy falafel covered in creamy warm tahini on a decorative rustic plate. Soft cinnamon-covered dessert bites displayed in a bohemian basket. Is your mouth watering yet? On this episode, we're talking to the award-winning Chef Roro and Nadine of RevolSnax about how to lead with your heart and start a food business in DC that offers tasty plates – with a sustainable purpose. From compostable packaging to thrifted plating items, this conversation takes a 360 degree outlook.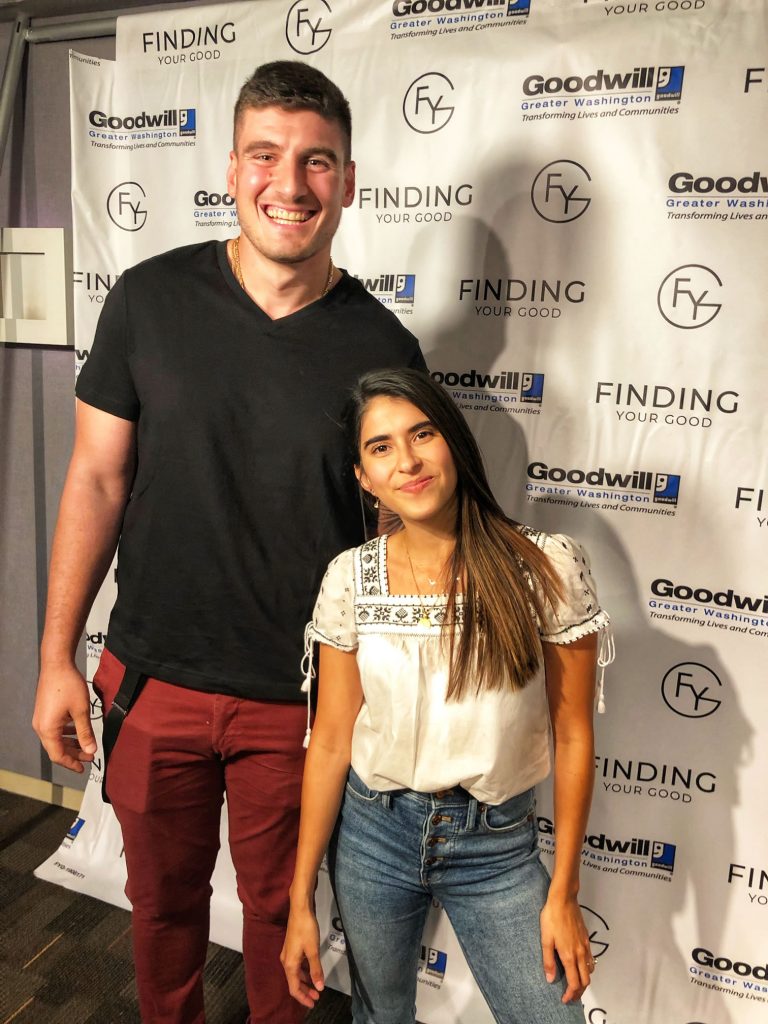 About our passionate Podcast Guests:
Chef Roro:
Chef Roro: Chef, Blogger, Mental Health Advocate, Entrepreneur.
Full-time chef. Part-time comedian. In his journey, Chef Roro learned living life is a gift and he attends to make the most of his. He wants to share that love and positivity with you. Through his food, work, and life.
Nadine Calderon, co-founder of Revol Snax:
Nadine grew up in Colombia (South America) where she was a competitive cheerleader and developed a passion for entrepreneurship from an early age (she opened a hair salon in her school playground at age 6!!). She graduated with a degree in industrial engineering and moved to the US (Washington, DC) in 2014. She became a certified Yoga instructor and began teaching in 2018. She also does freelance graphic design with other members of the Revol team!
Revol Snax: Nadine, "launched Revol Snax to make true keto-friendly snacks you can be excited about eating! We believe this is the future of food and we're proud to serve the growing community adopting this lifestyle. We emphasize clean, high-quality ingredients to help people sustain a low-carb lifestyle without sacrificing delicious taste. We think of this as a revolution in snacks! #revolsnax "