Goodwill is an amazing source for photo frames in all sizes and styles. I recently picked up a few photo frames at Goodwill that were not my style – at all – but they were perfect for a DIY Thanksgiving Photo Frame project.

The best part? They cost much less than buying new photo frames!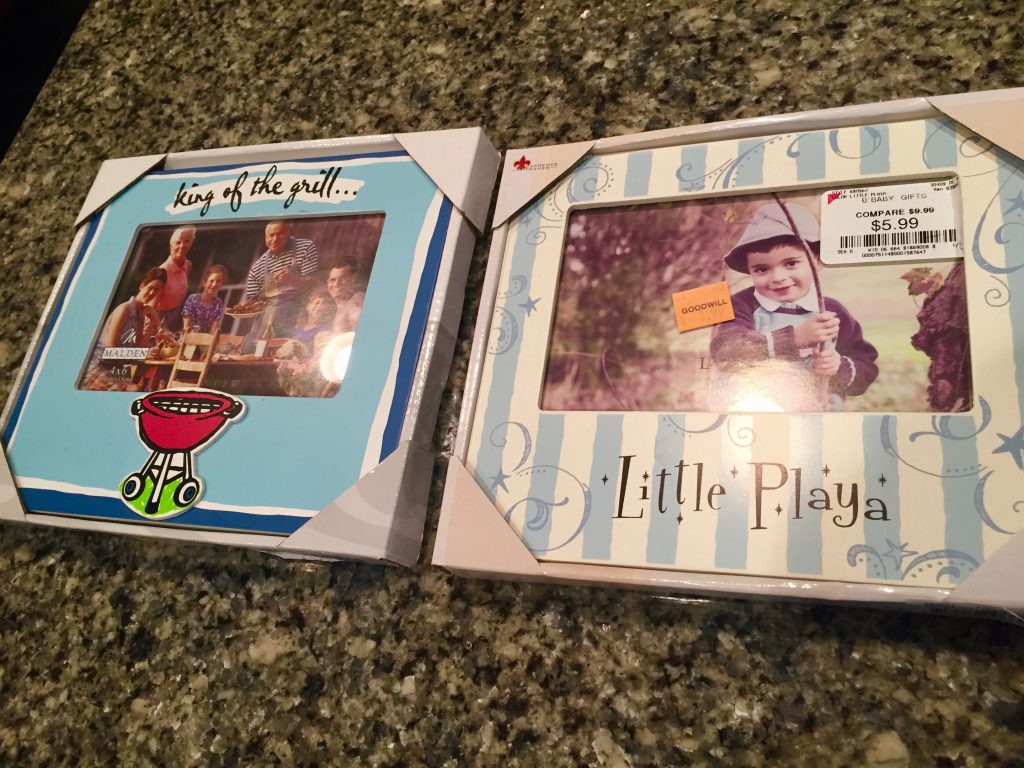 I have a nice collection of Christmas and Halloween frames with photos of my son, nieces and nephew through the years. I love bringing them out every year and seeing how much the kids have grown. However, I don't have a special photo display for Thanksgiving. So I decided to make my own Thanksgiving photo frames this year.
I started with a product called Slick Stick from the Dixie Belle Paint Company. Slick Stick helps paint stick better to slick glossy surfaces like these plastic picture frames.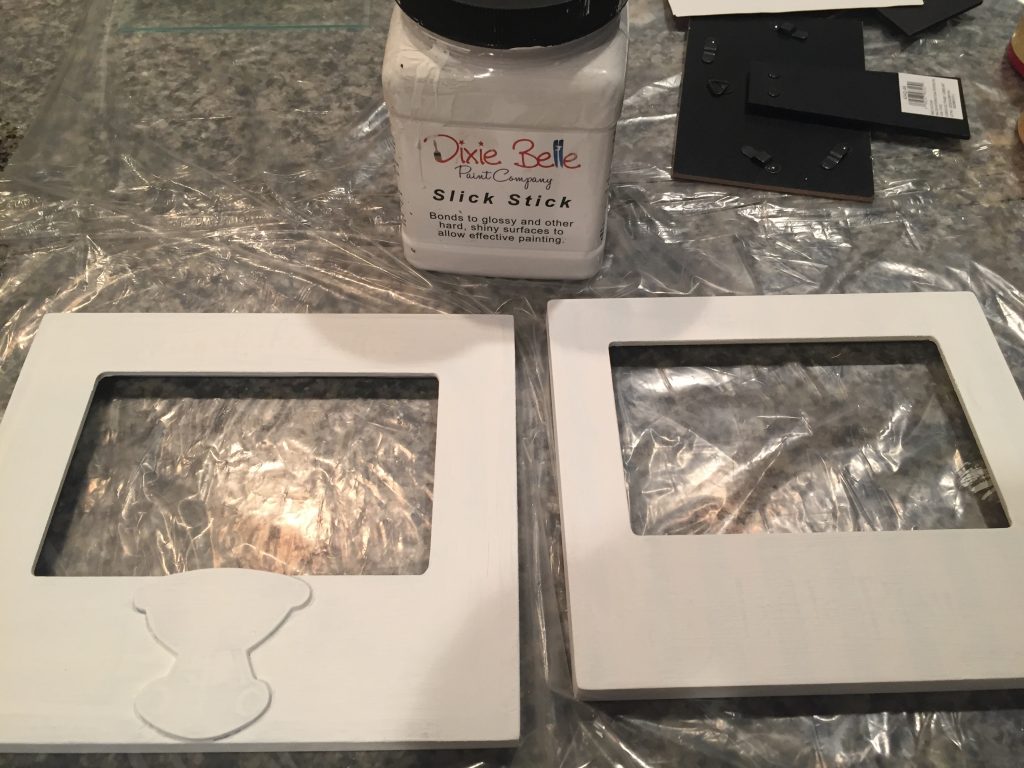 Then I chose a palette of autumn colors and just had fun painting the frames. Picture frames are a great project to get creative with because they are inexpensive and easy to paint. There's no big time or money commitment here! Just have fun painting … and if you don't like how it turns out, let it dry and try again until it fits your personal style perfectly.
On the first frame, I applied purple paint with a paper towel, dabbing it on to create lots of texture.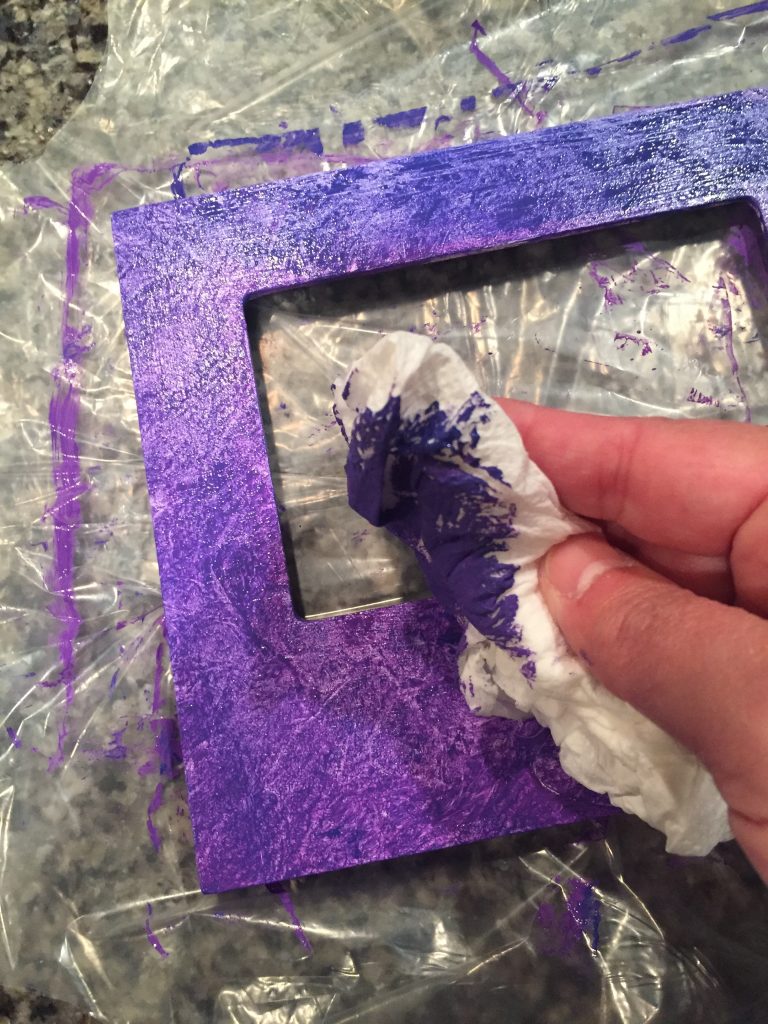 While the purple paint was still wet, I did the same thing, dabbing on a barn red color right on top of it. The colors and textures blended together nicely.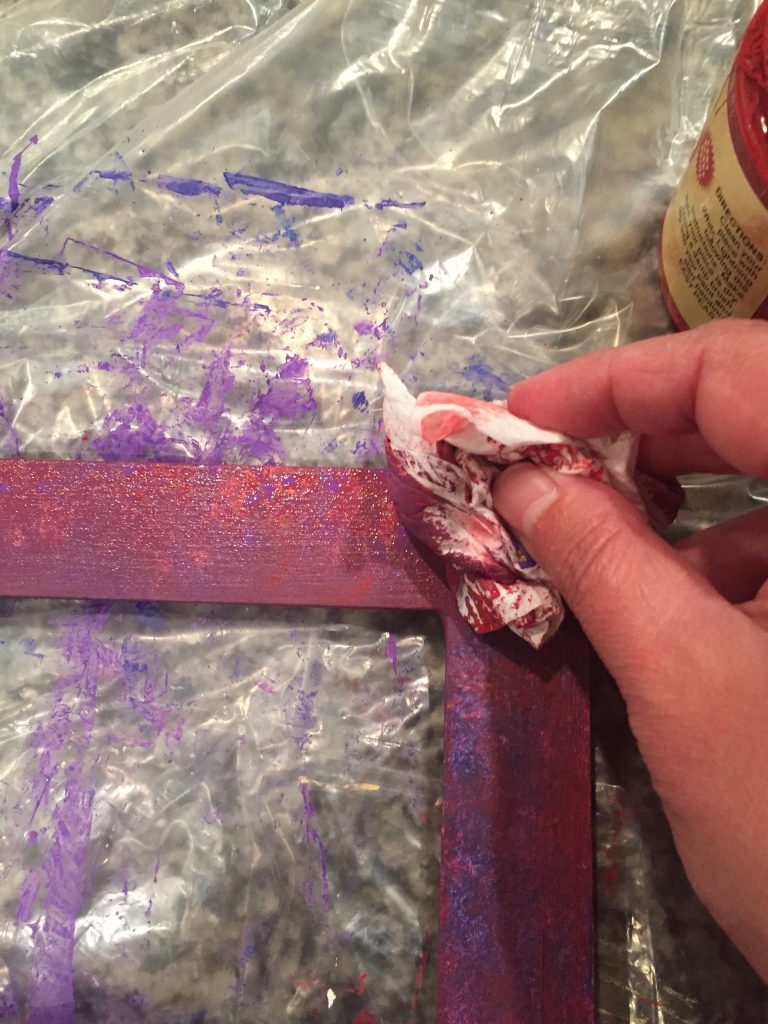 Remember that little barbeque applique on the King of the Grill frame?
Well, it kind of looked like a turkey to me.
For the finishing touch, I used a paint pen to write a special message on each frame. That's the nice thing about DIY'ing your own photo frames. You can write whatever you want on the frame, including the name of the person featured or the year the photo was taken.
DIY IDEA: Take a group photo at your Thanksgiving celebration this year and have everybody sign the frame with a paint pen. It's a fun tradition to start, especially if you spend Thanksgivings with different groups of friends and family every year.
Here are my Thanksgiving Photo Frames. I really do love these little turkeys!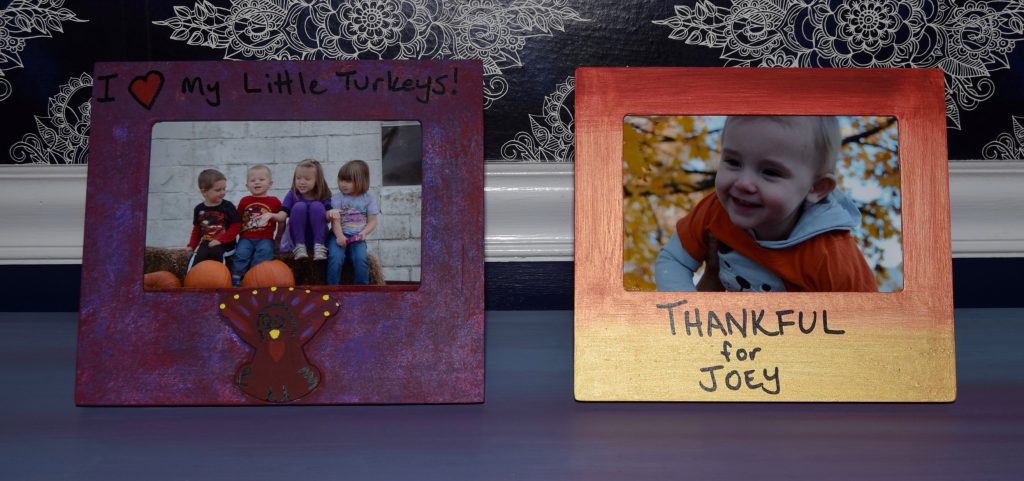 Happy Thanksgiving!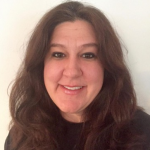 Courtney Mickalonis
Courtney Mickalonis is an artist, teacher, and treasure hunter at All Things New Again, a furniture and paint boutique in Leesburg, VA. She finds old furniture that nobody loves anymore and makes it beautiful—and useful—again. Courtney teaches a monthly Learn How to Paint Furniture class at their Leesburg studio and hosts The Furniture Painting Friday Show every Friday at 12 noon on the All Things New Again Facebook page.