Hi! I am Cat Guerra. Welcome to my first FYG blog post! I'm excited to share my Goodwill home décor, and furniture finds with you as we journey through the year. As you know, my main business is Home Staging. For those of you who have no clue what that is, here's a quick google search definition:
Stag*ing -The practice of styling and furnishing a property for sale in such a way as to enhance its attractiveness to potential buyers. In shorter terms, I stage a vacant property and make it look lived in to help buyers imagine themselves living in that home.
I know!!! It really is a fun job! I started my interior design career in the retail world. Working for known brands such as Pier 1 Imports and World Market. I'm sharing this because I always get thrilled when I find one of these brand items at Goodwill, which I'll share with you here today!
I was thinking about what my first blog post should focus on since I have so much to share with you.
I decided to share my favorite pillow that I use all the time in my staged properties. I found them one day as I casually shopped at the DC Goodwill on 2200 South Dakota Ave NE, Washington, DC 20018. I was shopping for a design project I was currently working on. This always happens to me as a thrifter and gem collector, by the way. I'll go in for one project and end up finding something I can use in my staging projects! The best part about this trip was the pillows were half off because they were GREEN, the color of the month. That's the first thing I notice when I begin shopping is the featured color because that means it's 50% off. Essentially, the pillows were $4.99 (L), and I ended up paying $2.49 for each one, making it $5 for 2!!! You can't beat that at any other home décor store.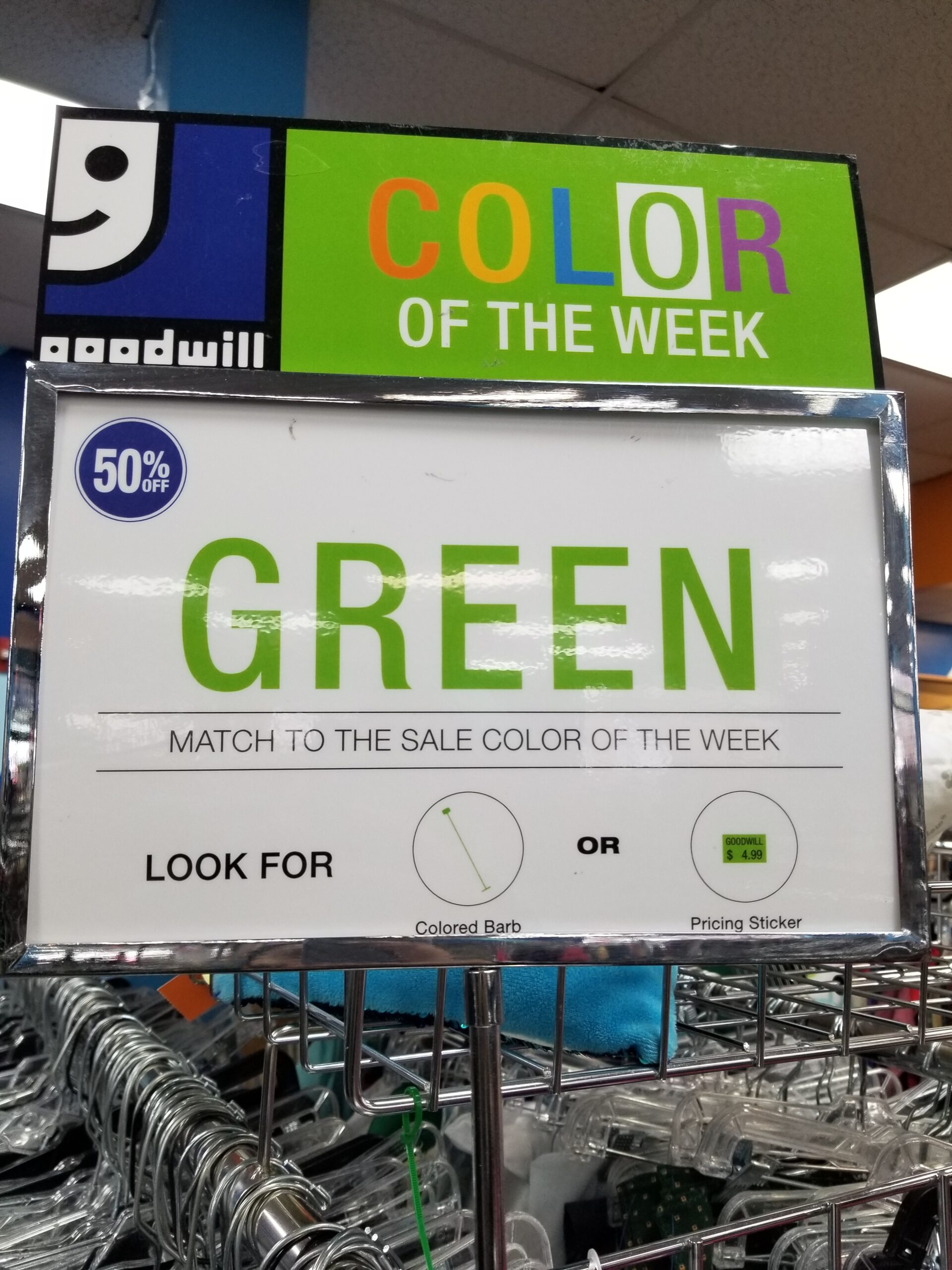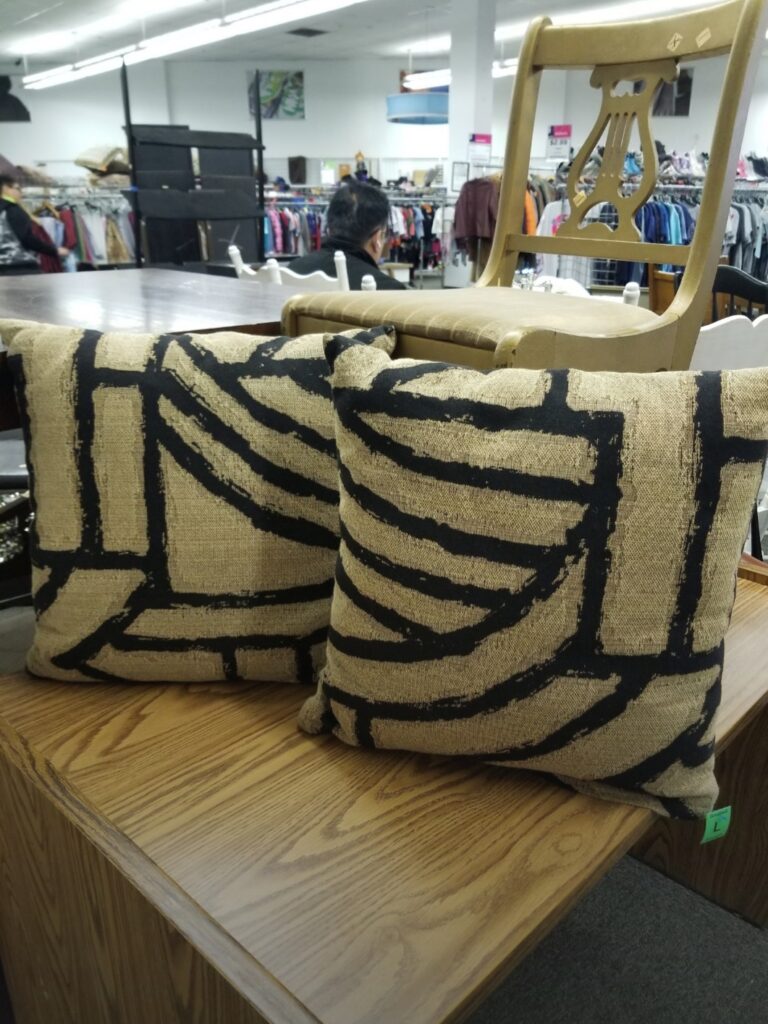 Pictured above are my favorite pillows of all time! I gravitated towards them because my favorite pattern is Leopard Print and the color palette was already a winner for me based on this. I loved the modern graphic pattern and curved lines. The print reminds me of paintbrush strokes and looks like art that I have created in the past. I immediately knew it would represent me and my style so well!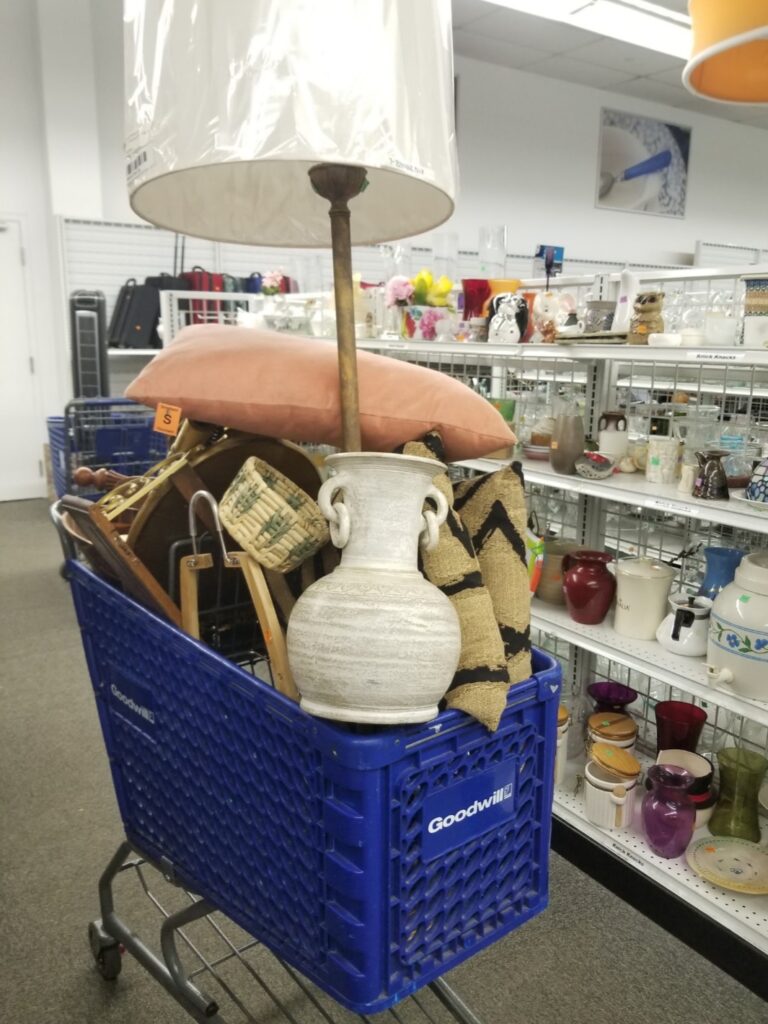 This was my cart that day. I'll share what I did with the other items next month with you, for now, let me show you how I've used my favorite pillow in different ways!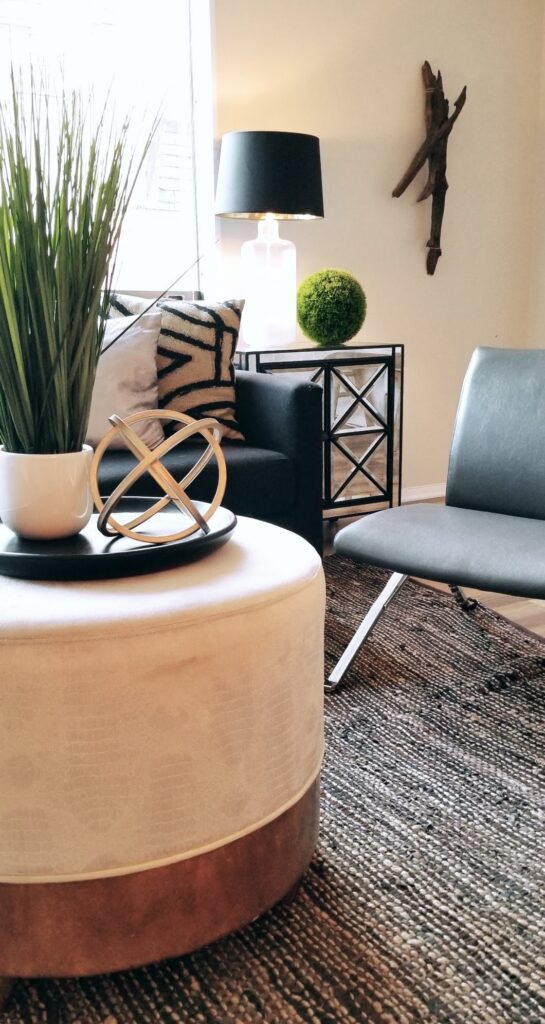 Pictured above was my first full home staging job ever, circa August 2020 in NW Washington DC. Believe it or not, 2020 was my biggest and busiest year since opening my business. Since the pandemic, everything had been shut down but once the world was able to come out again, the real estate market skyrocketed. When I started the staging aspect of my business in 2019, I only took on Occupied/Semi-furnished projects. I felt like these pillows were, in essence, a bold representation of me and I needed them to shine and be the main star of the room. They added character to the room by tying in so naturally with the neutral palette of the space. That's usually how I start putting a concept together for a staging, is starting with an inspiration piece and these pillows were it.
Pictured above are other items I thrifted in various other Goodwill locations that I also used in that same staging!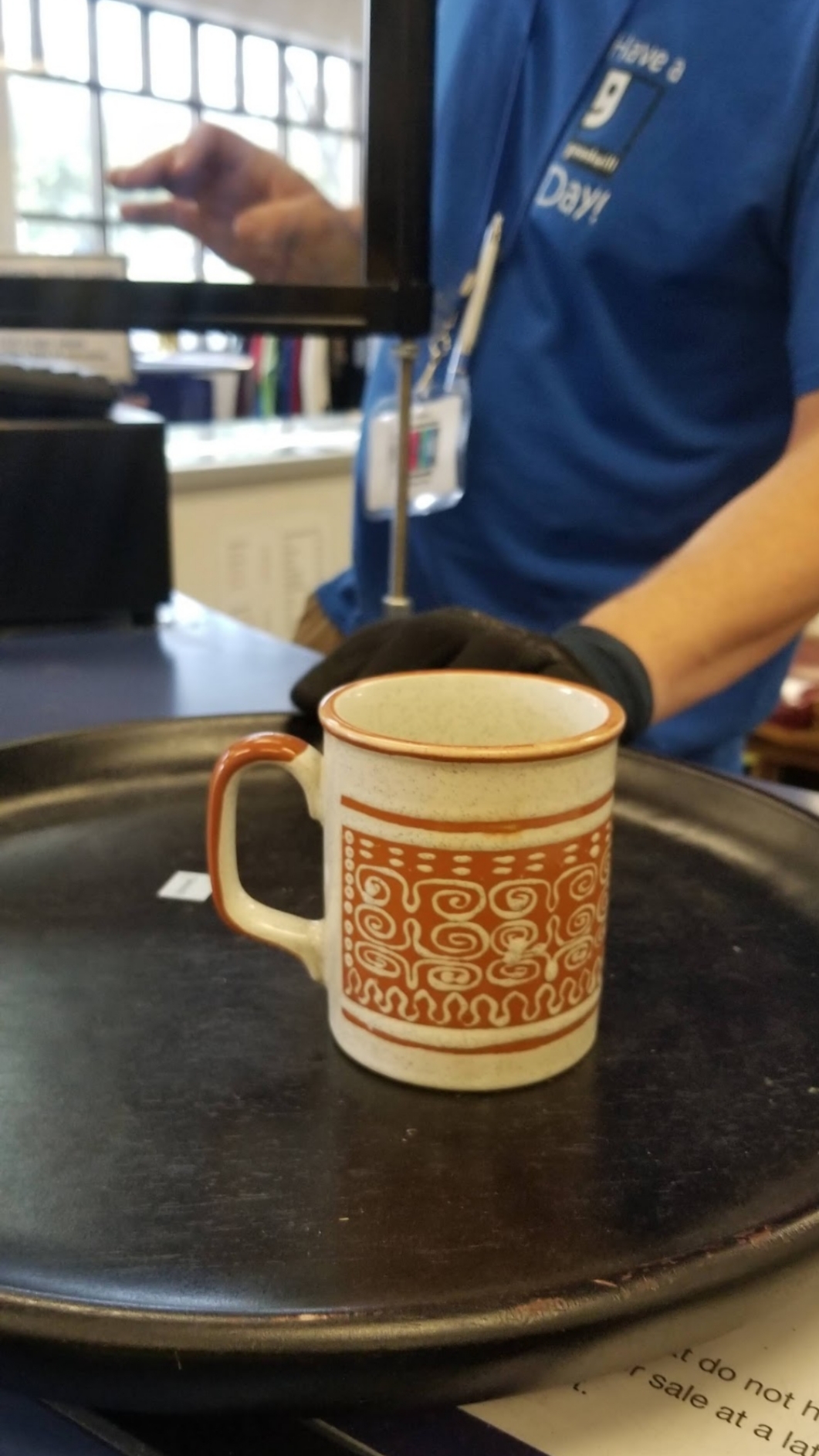 End table found for $9.99 at the Annapolis location: 1605 West St, Annapolis, MD 21401.
The round wooden teak wood tray I used on the ottoman, originally $29.99 from World Market Purchased for $7.99 from the Falls Church VA location, 2936 Annandale Rd, Falls Church, VA 22042.
And this beautifully handcrafted oval ceramic bowl from Crate & Barrel for only $4.99.
I used it as a vignette grouping on a dresser in that space!
Below are other projects I've reused my pillows in different forms like this primary bedroom.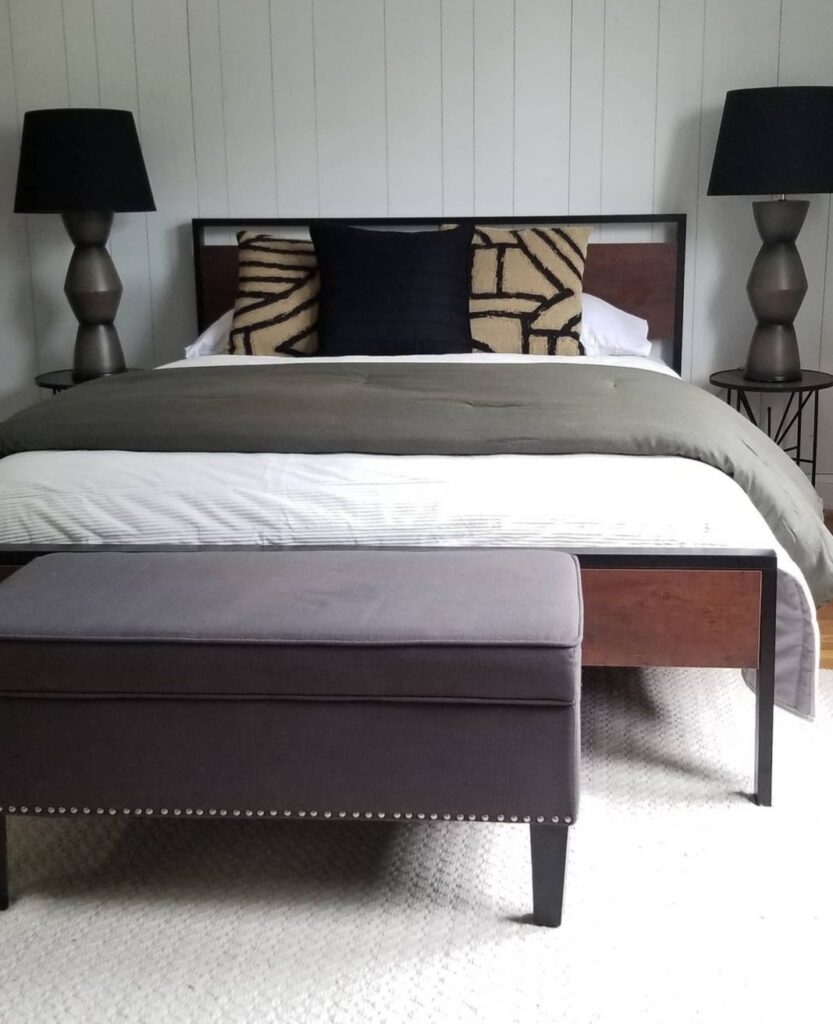 Pictured here is an efficiency Model Unit I staged right across the street from the Nationals Stadium.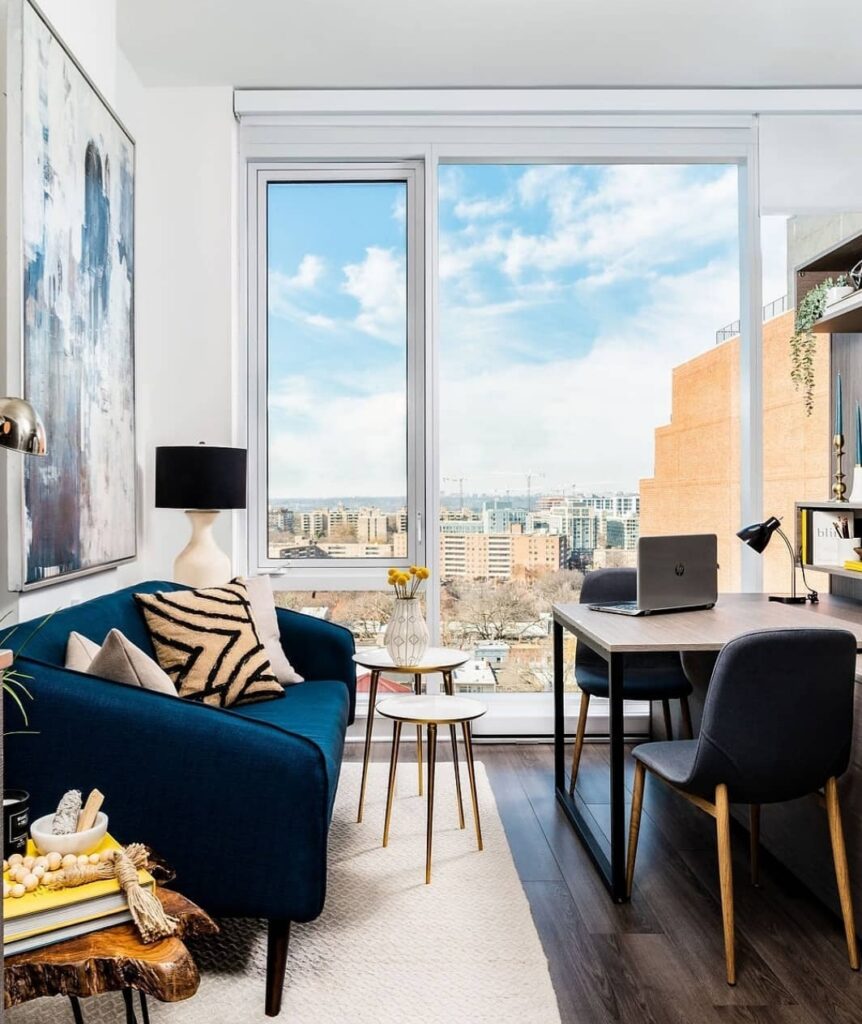 And another living room space in a house located in Silver Spring Maryland. My last staging of the 2021 season.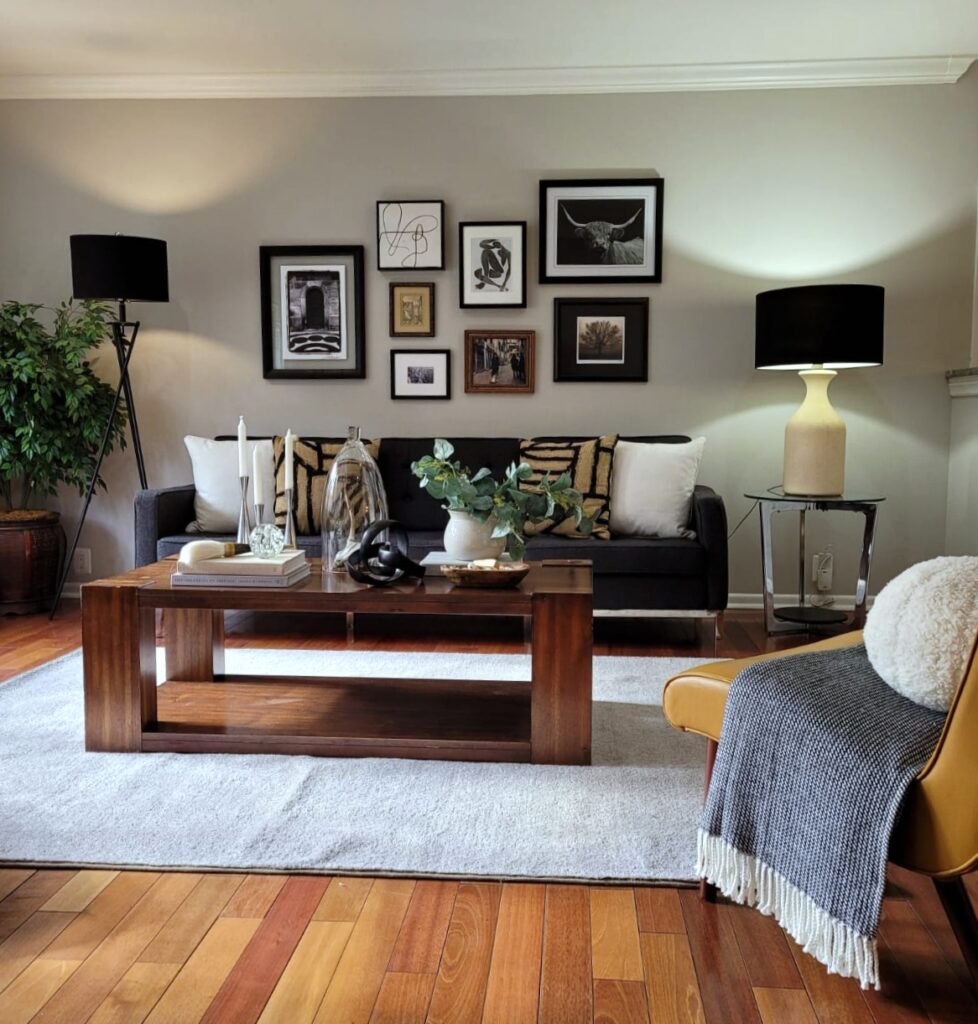 Other goodwill finds I used in this same project:
Mystery Lady in Milan vintage frame cost $2.99.
Modern Abstract black and white art $1.99.
Set of 3 candle holders, $1.99 each for small and medium, $2.99 for the large tallest one.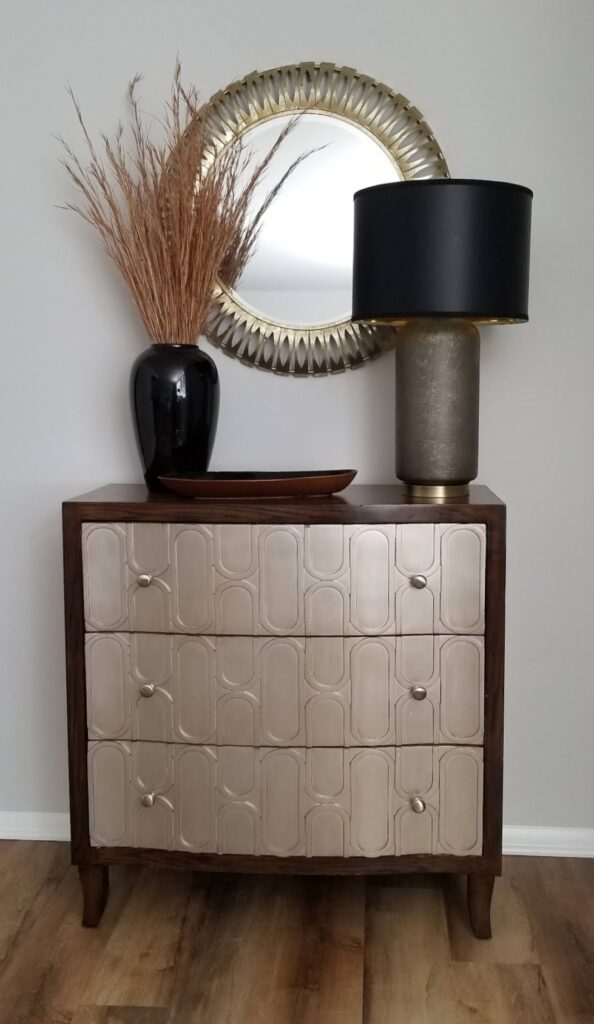 About our fabulous blogger: