Last Thursday wasn't more than a normal day; it was special because I was able to VISIT GOODWILL FOR THE FIRST TIME IN THREE MONTHS! Of course we know that DC regional Goodwill retail stores many are still closed and opening in phases; however Baltimore area stores opened June 4th. My best friend Towanda, who is also my thrifting buddy invited me to come up and shop.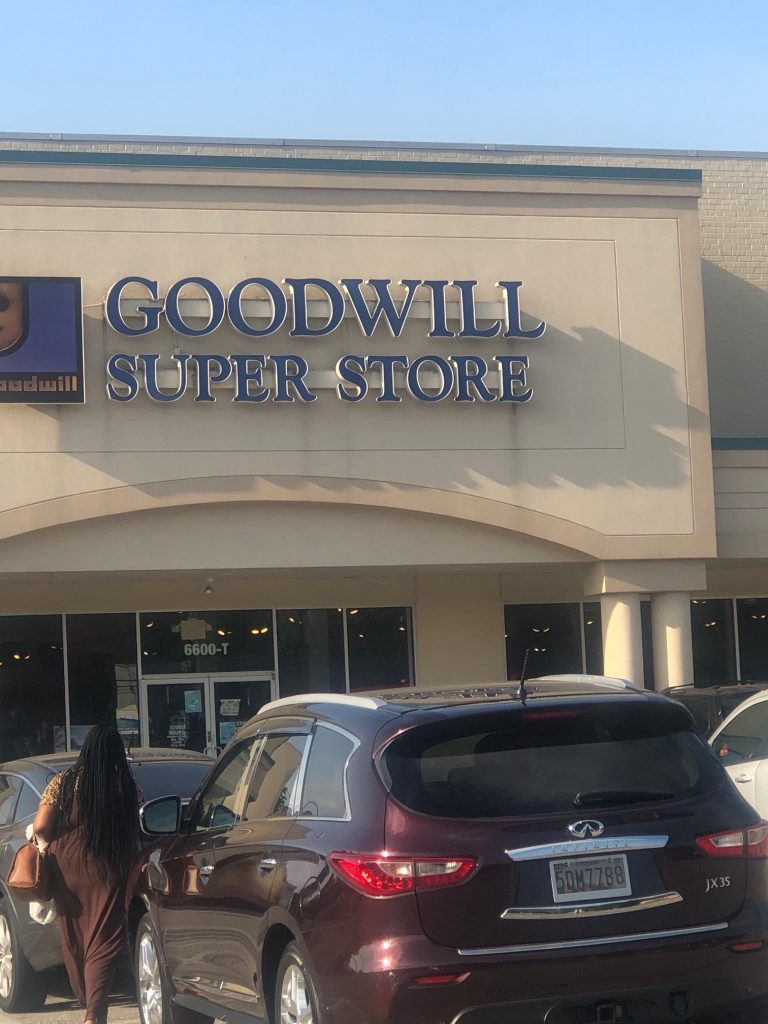 As we entered the store, face masks were required and only a small amount of people were allowed in the store. In addition, the fitting rooms were closed, but the return policy was extended. Overall, the store was packed with goodies and associates were actively cleaning as we shopped.
I didn't want to go overboard with my purchases, just because I was able to thrift again. I tried to stay focused and only get what I needed. Throughout the past 3 months while staying home, I have been doing tons more cooking than ever. As a food blogger, I enjoy meals at restaurants and cafes, but being at home has stretched my cooking muscle. With that said, I wanted new pots and pans.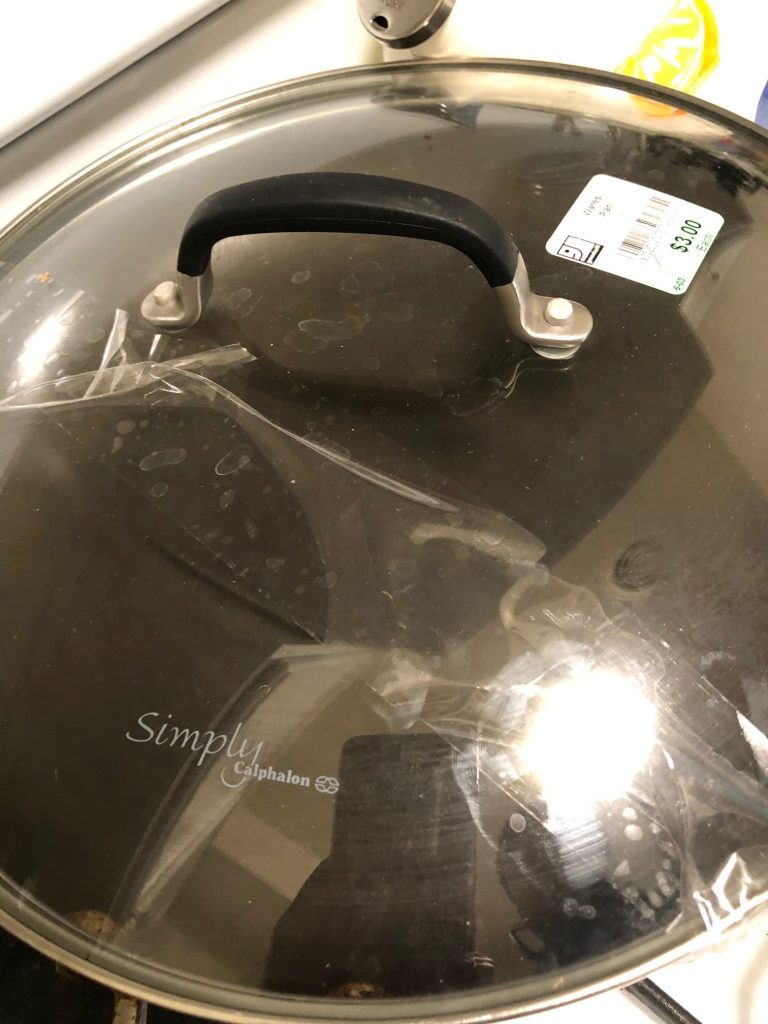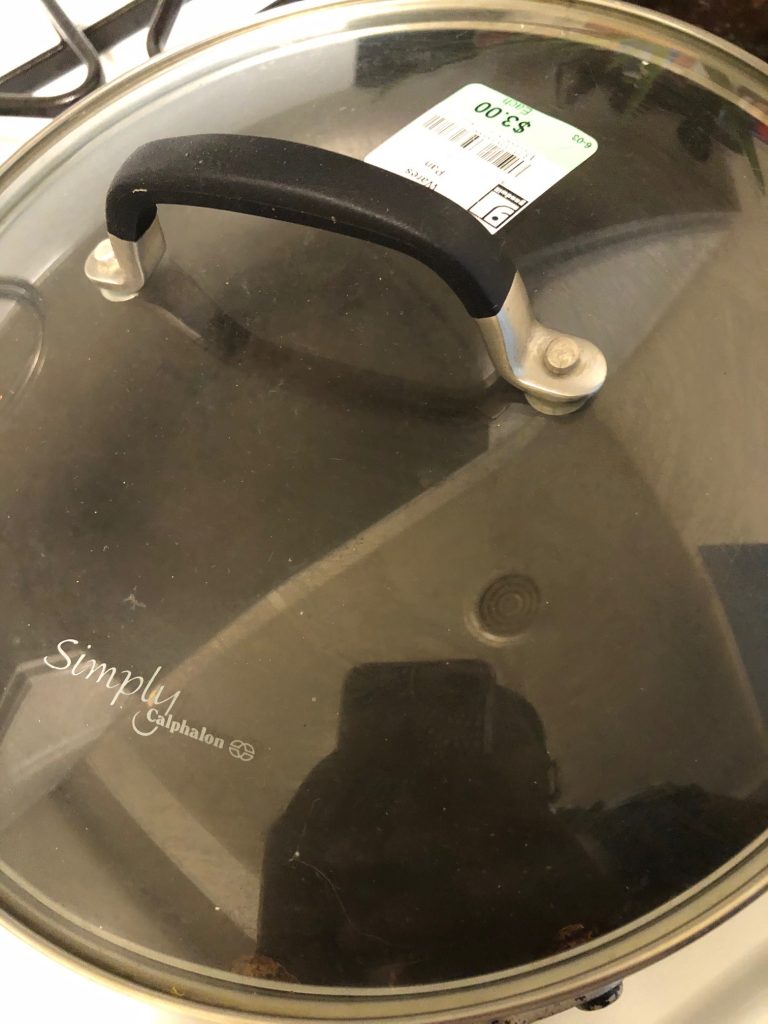 As we browsed kitchen section, I found a set of frying pans. The cool thing that they also included lids, which are great for sauteing vegetables, like broccoli and cabbage. I couldn't believe that I found Calphalon frying pans with lids for $3.00 each. Even the associate, that rang up my order couldn't believe the price and quality.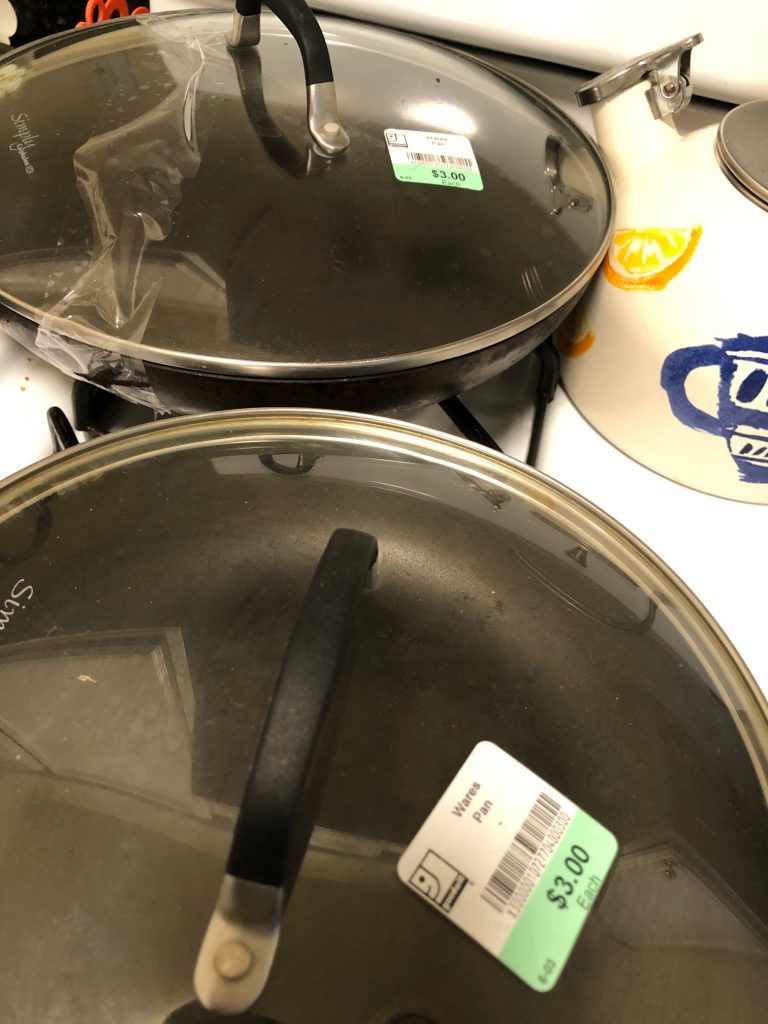 Being able to shop at Goodwill gave me good feelings. The music, friendly staff and unique items were all things I missed. As I shopped, the experience made me feel a little normal even for an hour shopping trip.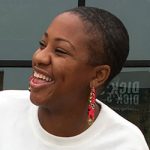 Amber Mixson
Fashion/Lifestyle Blogger
Au003cemu003ember is a u003c/emu003efashion-bloggingu003cemu003e foodie and Instagram influencer with a passion for thrift store shopping. Her blog u003ca rel=u0022noreferrer noopeneru0022 href=u0022https://www.eatnstyleblog.com/u0022 target=u0022_blanku0022u003eEat N Styleu003c/au003e details her flair for cooking up not only tasty treats but inspired outfits as well. She has a passion for her community and is proud to serve others with her gifts. Follow her on Instagram (@u003ca rel=u0022noreferrer noopeneru0022 href=u0022https://www.instagram.com/eatnstyleblog/u0022 target=u0022_blanku0022u003eeatnstyleblogu003c/au003e) for more stylish tips and culinary adventures.u003c/emu003e