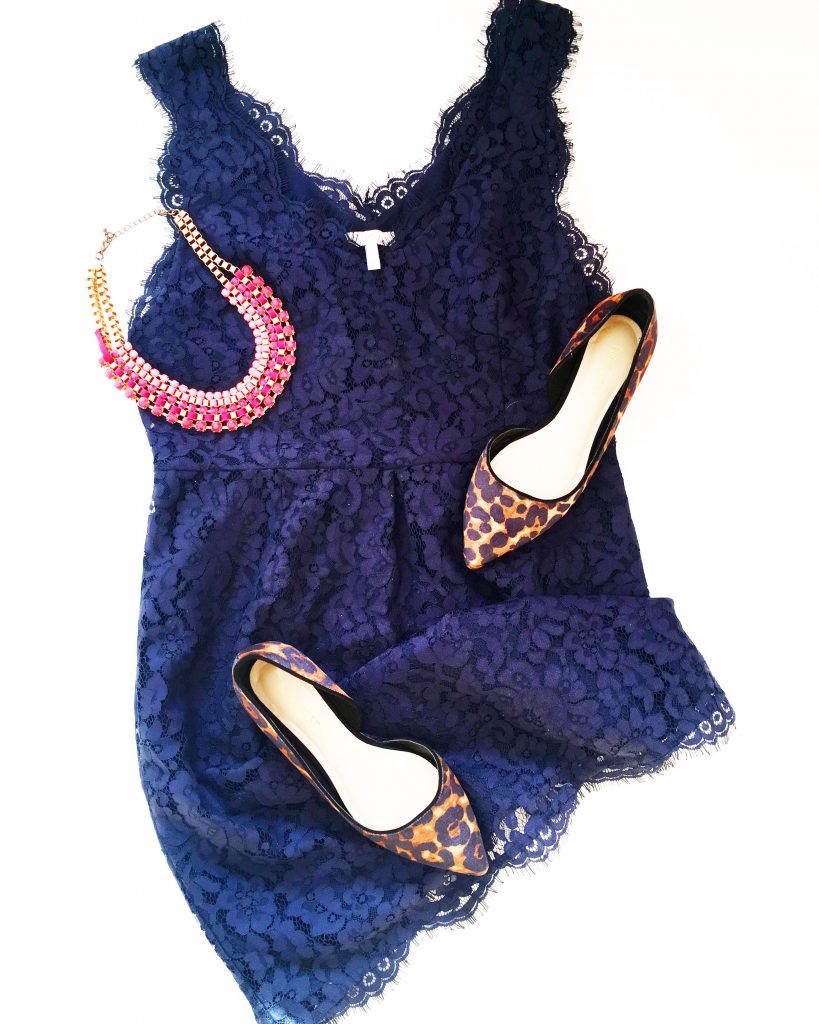 Fashionistas, there are some brands I see on the Goodwill racks that I'm not familiar with, but I see them often.
That's the case with today's #MyGoodwillFind. This fabulous and classic lace dress is by the brand Joie. When Googling the brand, I learned that this contemporary label was founded in 2001 (17 years ago!) and has become one of the most sought-after modern and premium lifestyle brands. Joie's clothing takes cues from casual and sunny Southern California's way of life. And this essence is very much captured in today's find!
The dress is in a size small and has a side-zipper drawing inspiration from the 20's through its dark blue fabric. When worn, this gorgeous timeline piece hits over the knee and would look excellent with tights and a blazer to keep warm in the winter. The lace in this dress is delicate but does have a little give and stretch, making it easy to put on. At full price, this would have been almost $200 at stores like Bloomingdale's.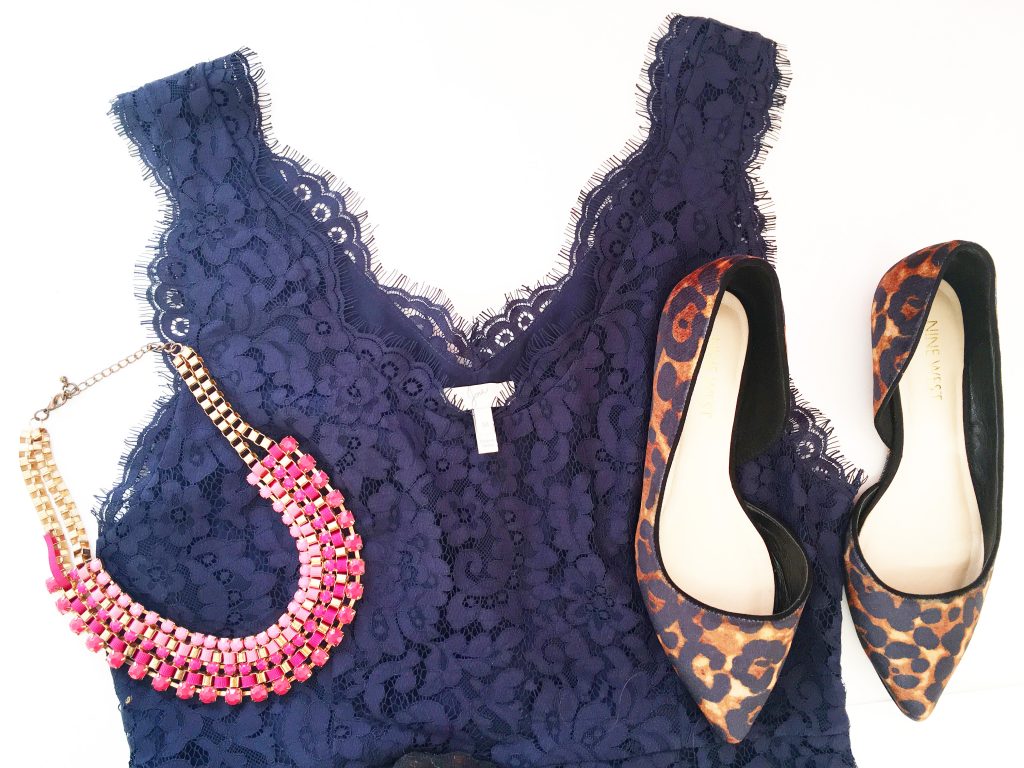 To amp up this dress this season and allude to the spring, I'd add a pop of color with a playful necklace in pink, yellow, orange, purple or blue. Here, I picked a bright pink necklace because it stands out against the dark blue. It also reminds me of a delightful pink flower. 🙂 Pearls could work with this dress too, reminding me of the ultimate style icon: Audrey Hepburn.
For shoes, you can add in another ounce of sass through neutral animal printed footwear. This makes the look modern and sassy without going over the top. Although animal printed shoes might seem busy, they will not take away from the dark blue color of the dress, despite its lace texture.
How would you style this SoCal inspired Joie dress, fashionistas, and turn it from a summer staple to a winter necessity?