I absolutely love this time of year, from putting up festive lights to baking gingerbread cookies. Christmas is definitely my favorite time of the year. I usually decorate my entire house and I love hosting holiday parties. Let me share with you a few of my favorite things I thrift during the holiday season.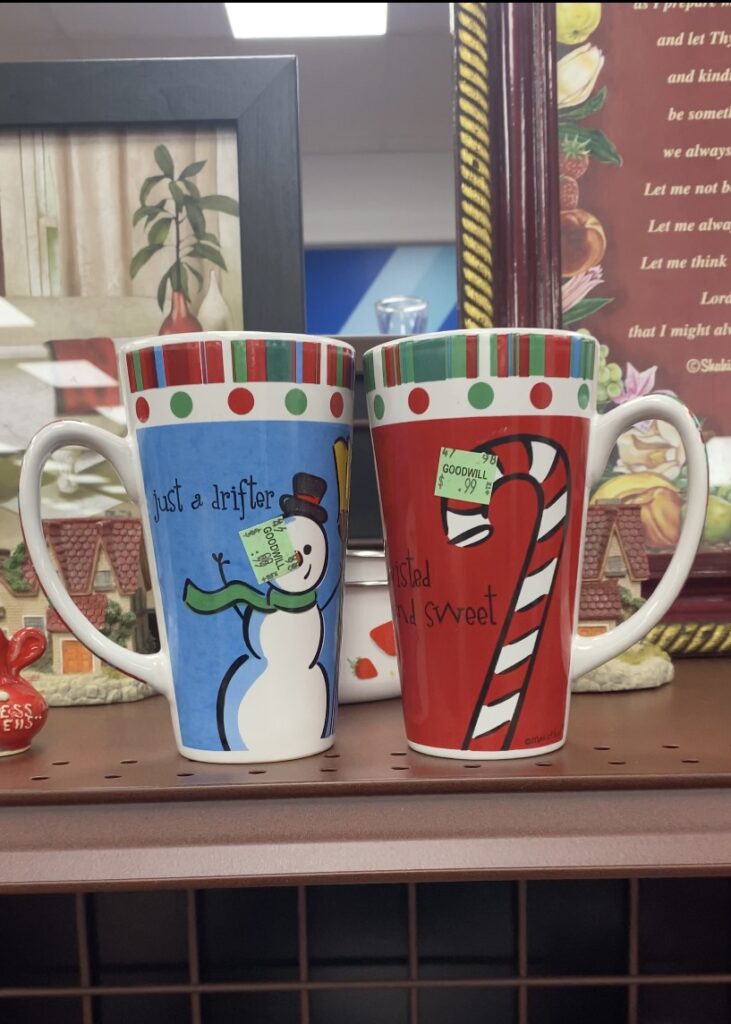 Holiday Mugs – You cannot have gingerbread or Christmas cookies without yummy hot chocolate. Each year, I search for the perfect mug to add to my collection. Holiday mugs are also a great item to add to a gift basket. Just put a few packets of hot chocolate, a couple candy canes, a candles and some cozy Christmas socks and your gift basket is complete.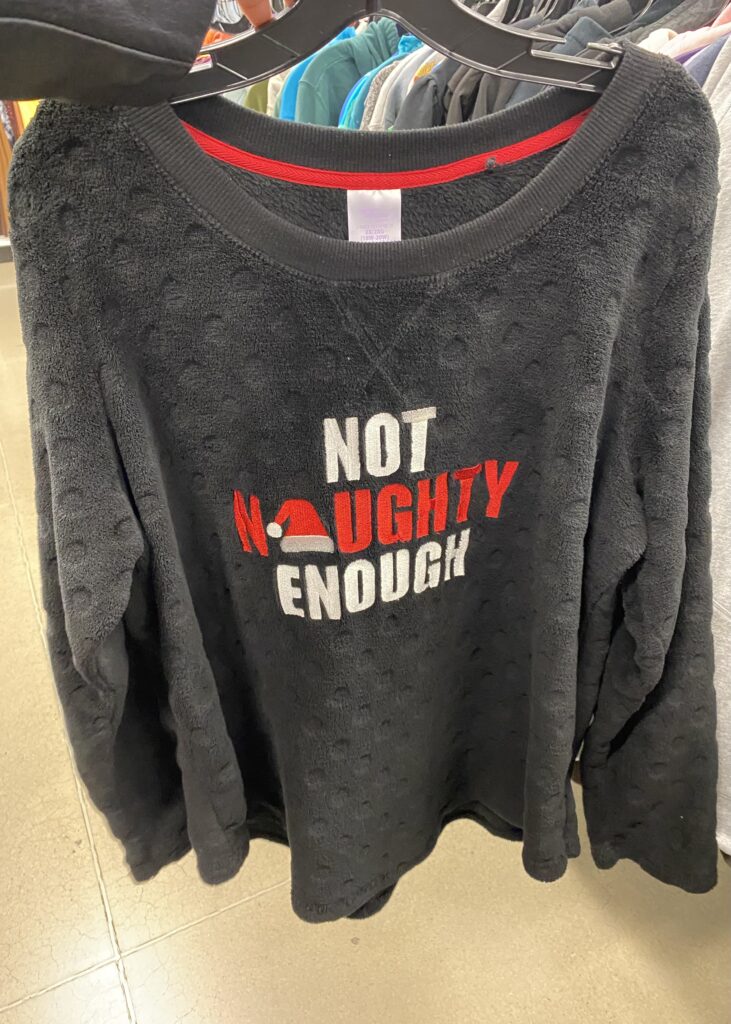 Christmas Sweater or Sweatshirt – A couple years ago, I started hosting ugly sweaters parties. My sweaters were never ugly; I always seem to find the cutest sweaters. Each year I wanted to wear something different, so I would donate my previous year's sweater and thrift a new one.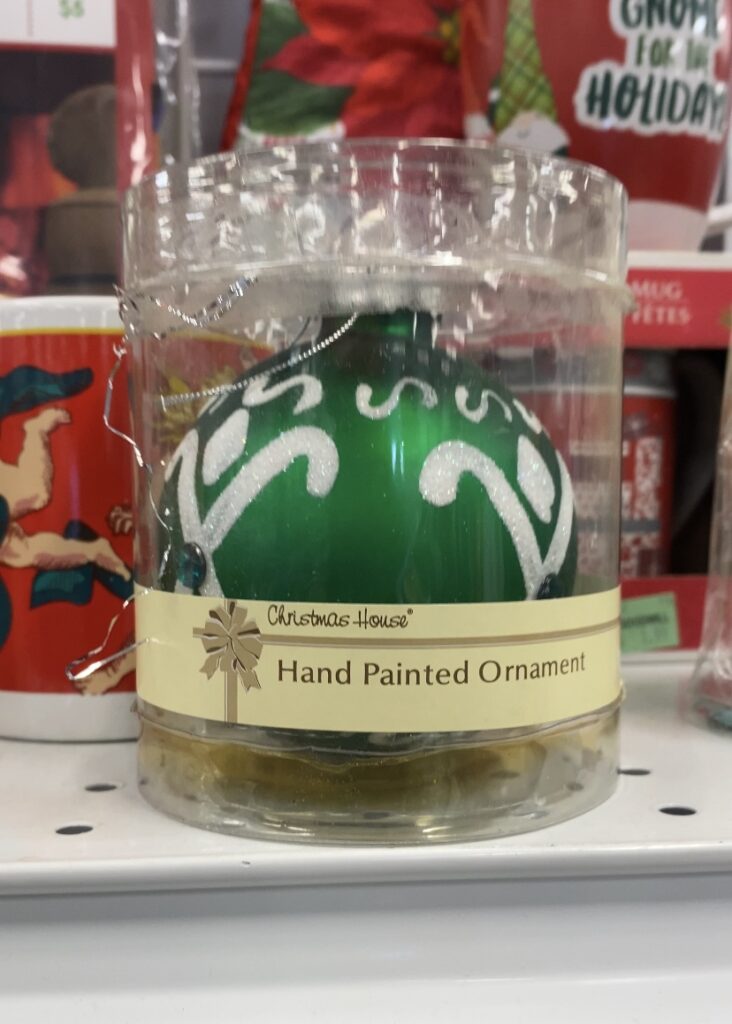 Ornaments – Remember when I said I decorate my entire house. Every year I decorate two trees, one for my main level and the other in my basement. I look for ornaments that match my current theme and I hope to find some vintage ones as well. Through the years I've been lucky to find ornaments that are an exact match to what I have at home, helping me to replace damaged ornaments.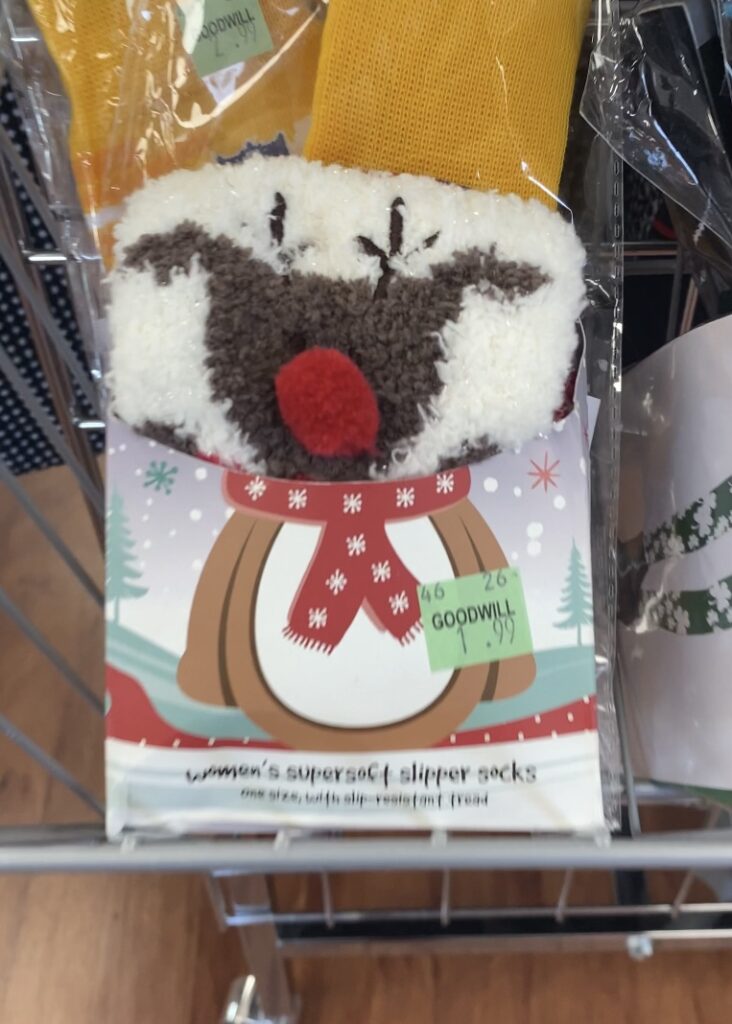 Slipper Socks – If you are lucky to find Christmas slipper socks, you better buy them. They are like unions, I visited 3 Goodwill locations so far this season and I only found one pair at the Goodwill in Waldorf, MD. I wear them all year long around my house regardless of what season it is and they are perfect socking stuffers or a add on to a gift basket.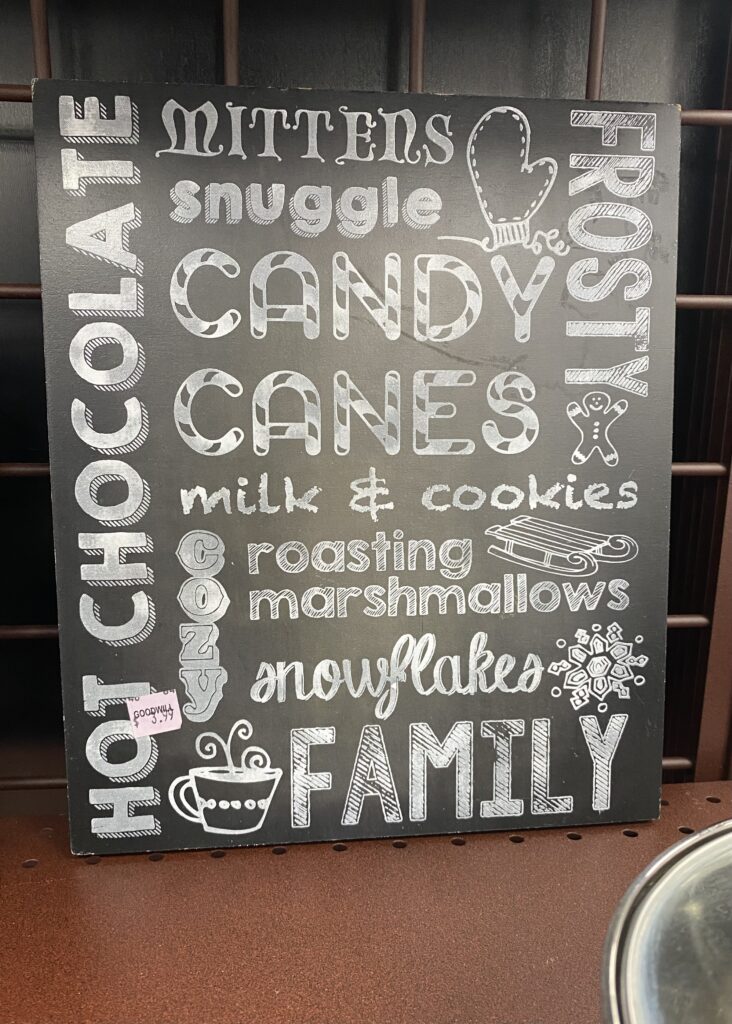 Christmas Artwork – This is perfect to add to a console table with candles and a bowl of candy canes. You could also display this on your mantle. I had holiday knick-knacks and artwork to my mantle to add to the drama of my holiday stockings.
Now that I have shared my favorite things to thrift for the holiday season. I hope it encourages you to put one or two of these items on your thrifting list. With every purchase you make, you are contributing to Goodwill's mission of supporting the community as well as preventing these items from ending up at a landfill.