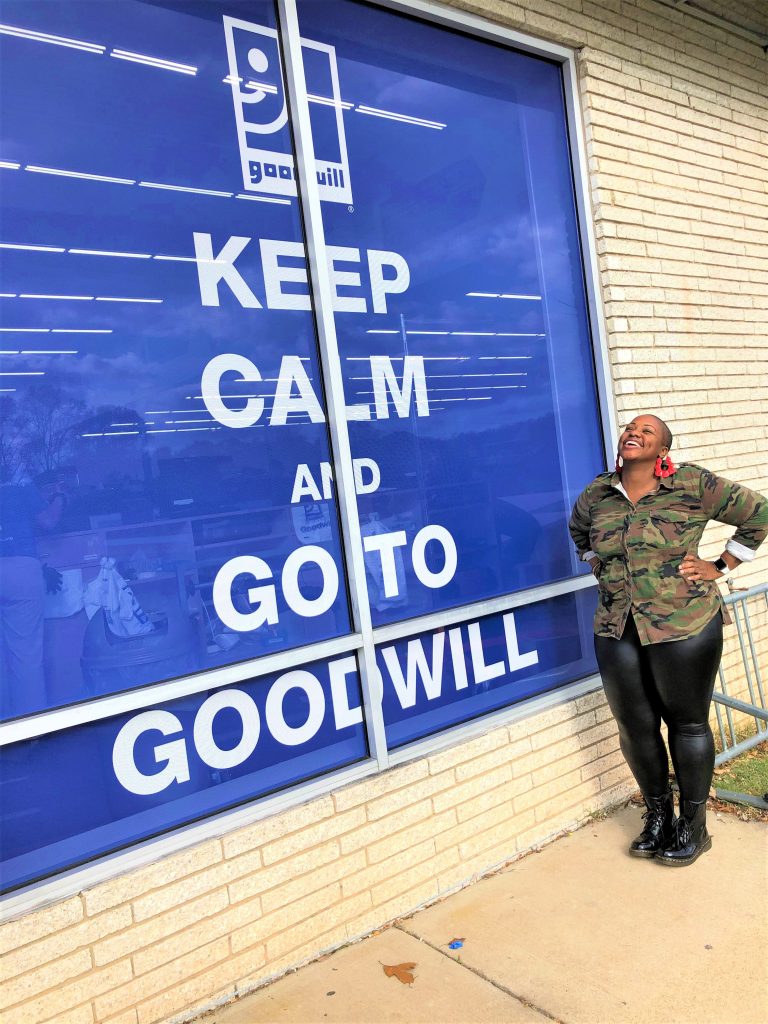 As we wrap out the year (and the decade, if you can believe it), I thought it would be cool to look back and share some of my favorite Goodwill finds that I discovered throughout this year.
In January of 2019, I became a contributing blogger for Finding Your Good, and it has heightened my Goodwill senses to tap into some cool finds.
The Collectible Tea Kettle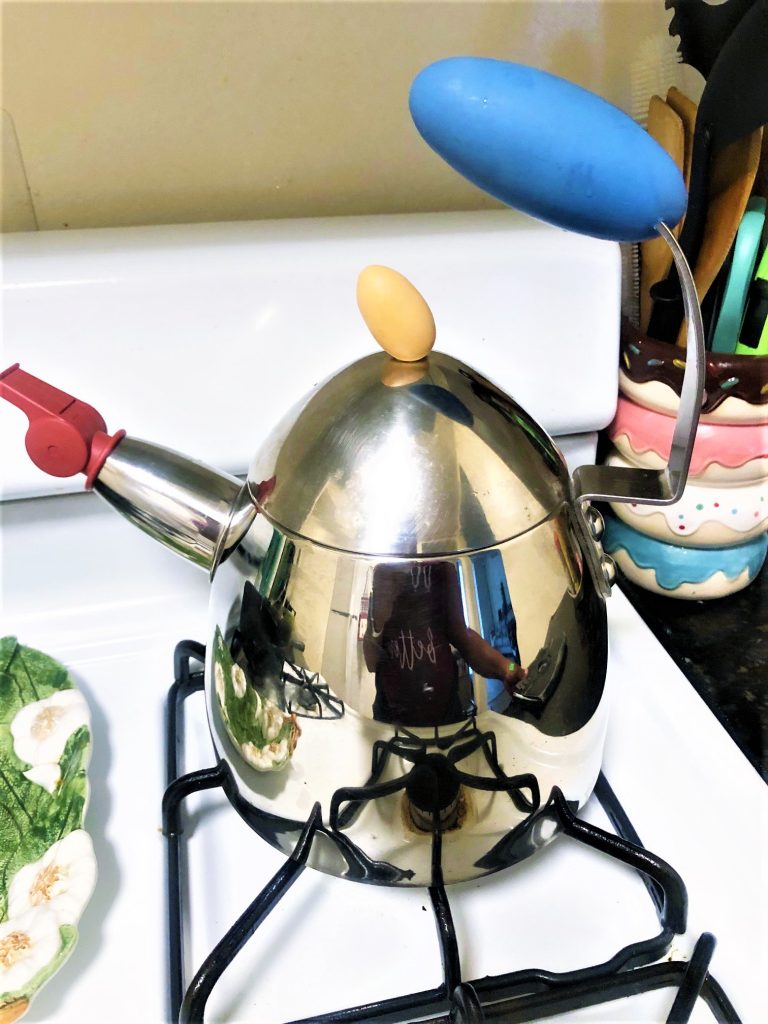 I have been on a serious hunt for a cool-looking tea kettle. I usually don't drink hot tea at home, but felt my kitchen was lacking without one, just in case I craved a warm relaxing beverage.
As I was browsing Goodwill one Sunday morning during my regular trips, I came across this eye-catching tea kettle.
It was in excellent condition and I absolutely loved the actual whistle attached to the spout.
I posted my find on Instagram, and to my surprise, I found out that the tea kettle is actually a limited edition creation by Michael Graves.
All I knew is that I loved it and only paid for six bucks for a kettle that now retails for over $100.00!

Converse Wall Art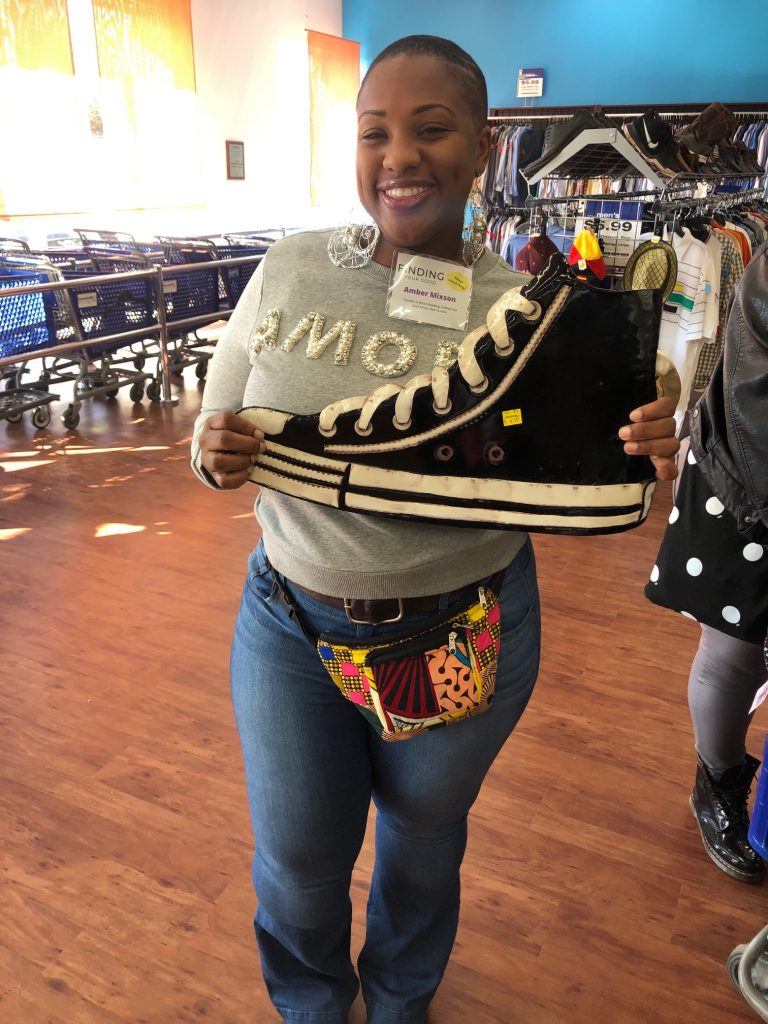 During the Finding Your Good launch party, between meeting cool ladies, I stumbled upon a high top metal Converse that is wall art. I have a designated shoe rack that houses my Converses and this fits in perfectly. This one of a kind gem was $4.99 and I found it at the Fairfax,VA store.
A Piece of Nostalgia: Trader Joe's T-Shirt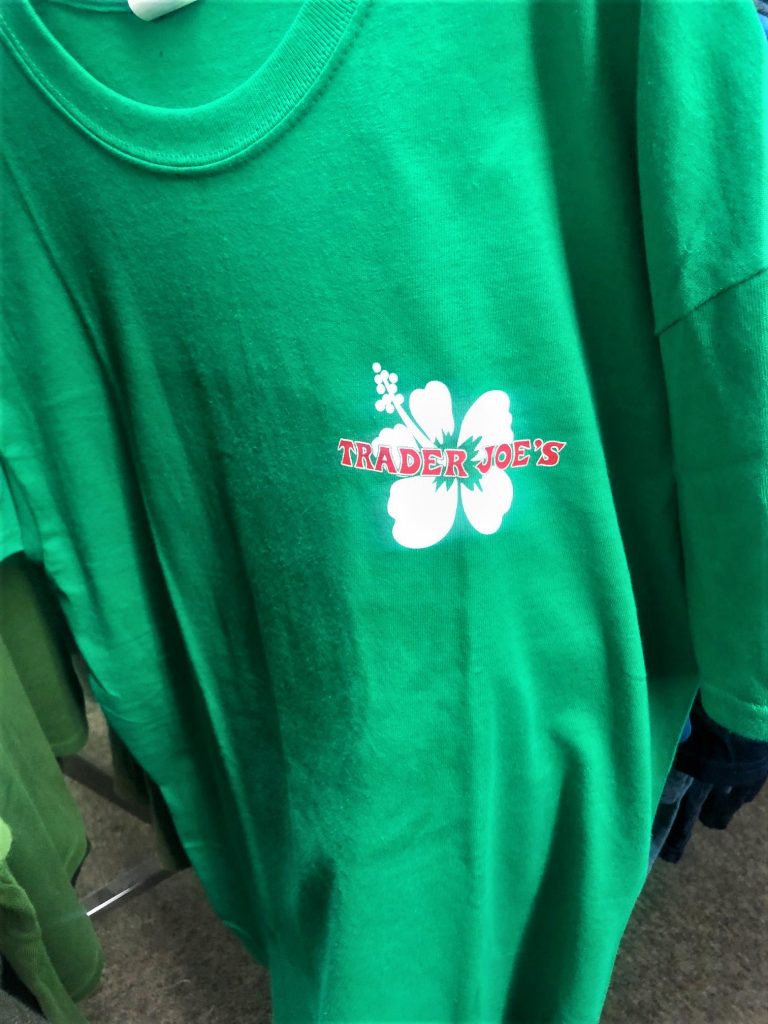 My first job after graduating from college was at Trader Joe's.
The job was very rigorous, but it peeked my culinary interests. Not only did I discover so many new-to-me cultural foods, it also taught me how to interact with people on a business level.
One of the best things about working there were the bright colored fun t-shirts that employees are given.
While shopping, I found a kelly green Trader Joe's shirt and took me back to the fun times there.
Shopping for Goodwill treasures is just the best. You never know what you will stumble upon and end up in your cart. I can't wait for the finds that 2020 will bring!
What are some of your favorite Goodwill 2019 finds?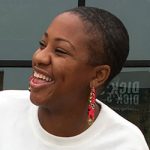 Amber Mixson
Fashion/Lifestyle Blogger
Amber is a 
fashion-blogging
 foodie and Instagram influencer with a passion for thrift store shopping. Her blog Eat N Style details her flair for cooking up not only tasty treats but inspired outfits as well. She has a passion for her community and is proud to serve others with her gifts. Follow her on Instagram (@eatnstyleblog) for more stylish tips and culinary adventures.