My dear readers! It is hard to believe I am already thinking ahead on how to transition my summer wardrobe to fall! I was shopping around at Goodwill this past weekend and brainstorming ways to ready my closet. As I perused the racks, I kept seeing a style of shoe that I knew I had to share! This shoe will take you through the end of summer and into early fall with its stylish versatility.
Meet the open-toed bootie. A perfect style to show off the last of your summer pedicures but also keep you looking fresh for fall. Whether slingback or traditional boot style, this type of shoe can be worn with just about any outfit. I've seen gals rocking them with shorts and flowy top, skinny jeans and a light jacket and even a bohemian sundress. You can simply roll up a pair of skinny jeans and throw on a summer top/fall blouse with a fun jacket to make these booties transcend the seasons.
I've put together some photos of a few of my favorite pairs spotted at the Kings Highway Goodwill to spark some inspiration for your fall wardrobe!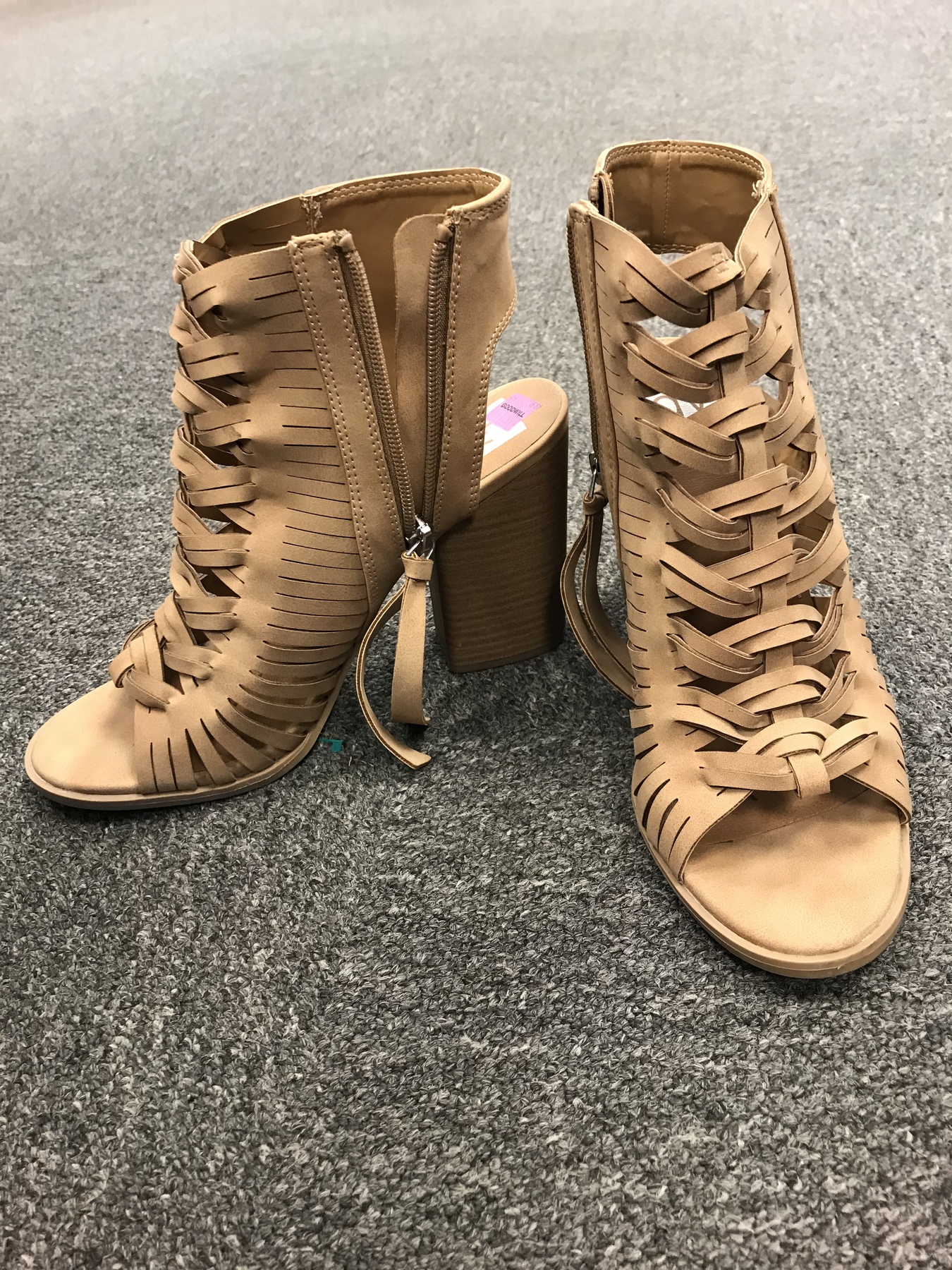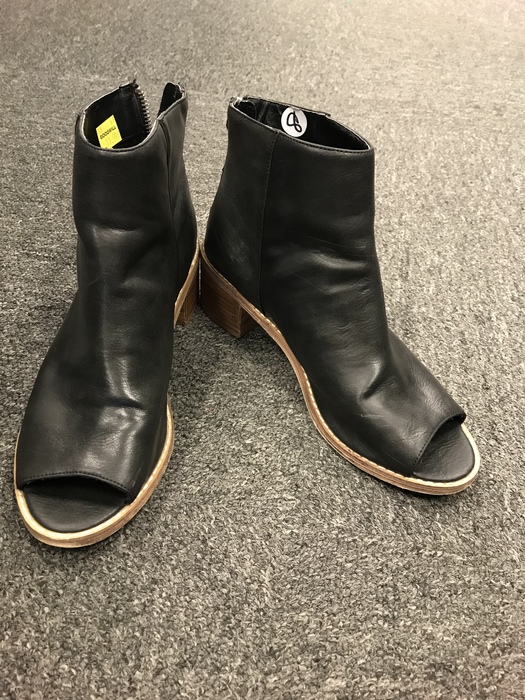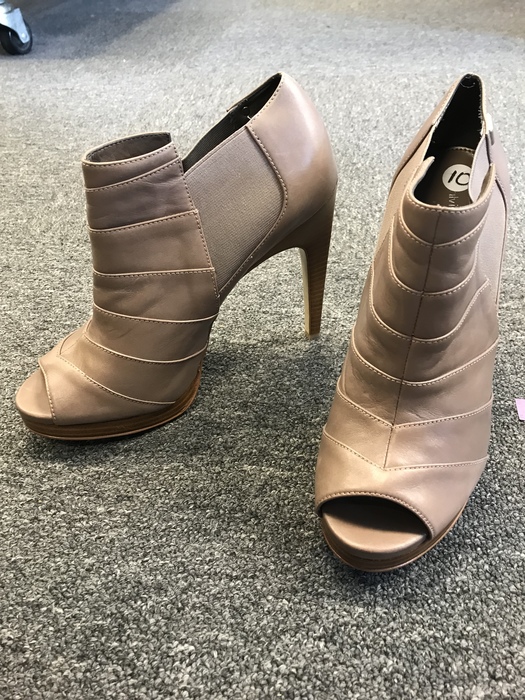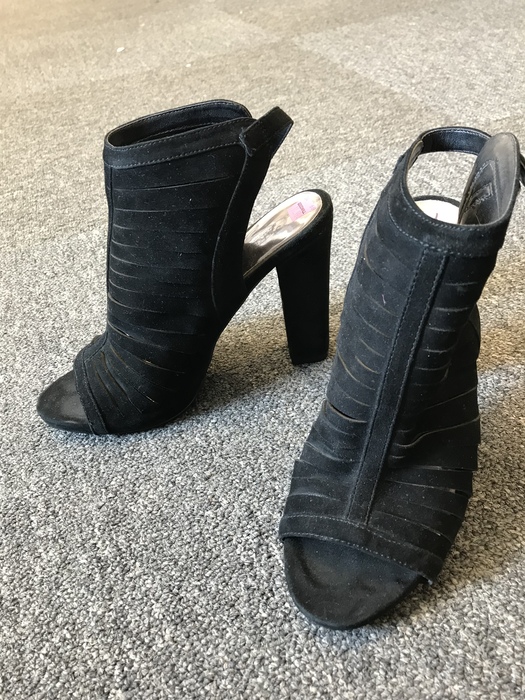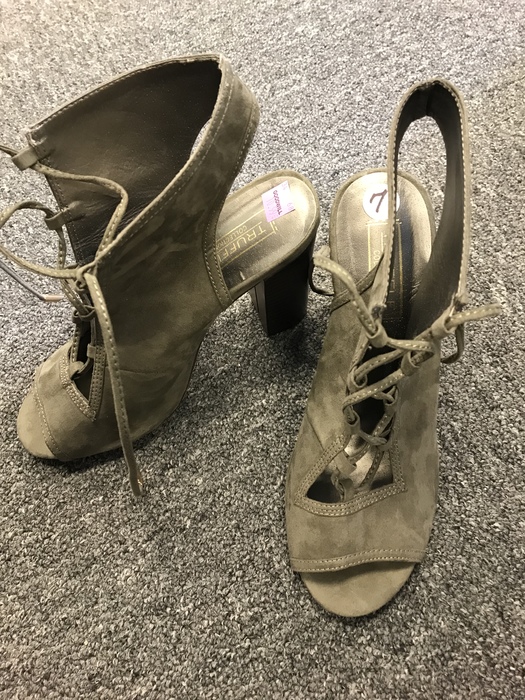 So, dear readers, which of these styles are your favorites? I am very partial to the chunky heel, black suede, and the beautiful lace-up pair in olive green.
Are open-toed booties a part of your summer to fall wardrobe transition? 
Karen Wathen is a young professional and self-proclaimed "thriftanista." Her passion for fashion and her savvy spending habits make shopping second-hand one of her favorite hobbies. Wearing many (frugal and fashionable!) hats, Karen is a highly caffeinated Special Olympics coach, passionate community volunteer, amateur foodie, farm dweller, newlywed, and cheap wine connoisseur. When she isn't scavenging the racks at DC Goodwill stores, you can find her barefoot in her kitchen, blasting country music and cooking up locally sourced foods from her Southern Maryland community. Follow her on Instagram (@k_wattt) for a peek into her savvy life!