Dear readers, today's My Goodwill Find will be a perfect spin on a classic for your wardrobe. We all need monochrome in our closets. It's neutrality makes it the perfect pairing to essentially every color. If you follow me on Instagram, you know that I love this black and white combination so much, I've tried making #monochromemondays a thing! You can join in on the fun if you snag this fabulous piece from our online eBay store.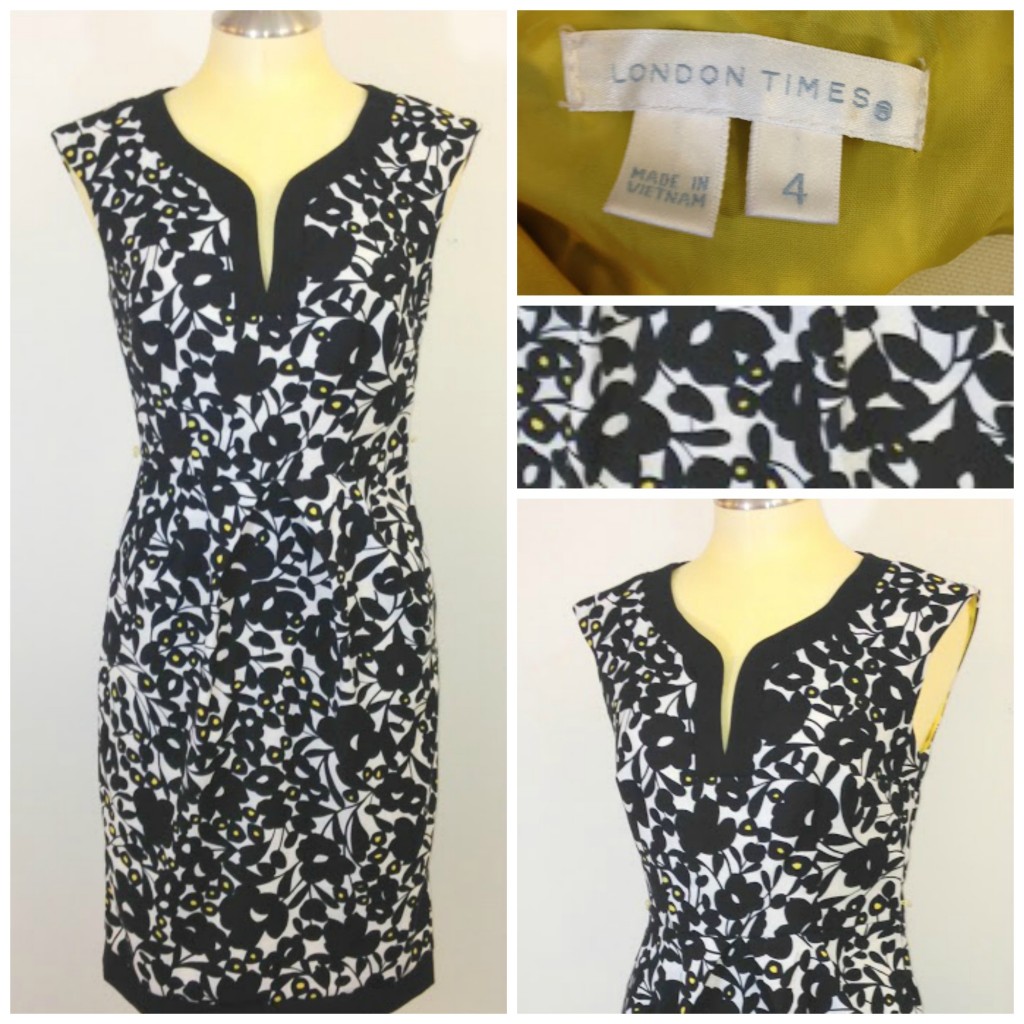 Made by London Times, this dress is nothing short of a quality piece. I love London Times! I purchased a few of my very first professional dresses from Goodwill and two of them happened to be this brand. In my younger days, I certainly wasn't carefully washing my work clothes and this brand has held up through all my rough washings and repetitive wear. This piece in particular is a women's size 4. It's a great, bold floral print with very faint yellow accents. The dress is trimmed in a solid black which gives the neckline and hem great shape. The neck is a slight v-cut style but modest enough to wear to work. I love the bright yellow lining, too (even if I am the only one who see it!).
In terms of style, this piece is perfect for the office and beyond! I imagine it paired with a black, cropped blazer for a professional style. Add some pearls and a solid black shoe – that will make this piece boardroom ready. I can also see this being a great Sunday best look. A light white or yellow cardi and some wedges will give a more casual, springy look. Here are a few examples of what I'd put together!
Raise your hand if you love monochrome as much as I do! I'd love to hear your thoughts on this piece. Are you a London Times fan?