Fashionistas, these cooler temperatures in DC are chilling! However, that doesn't mean you have to wear plain sweater blankets and leggings for every ensemble to keep warm! For today's #MyGoodwillFind, I found this thick and cozy sweater from Goodwill that will keep you fashionable and stylin' for the next few cold winter months.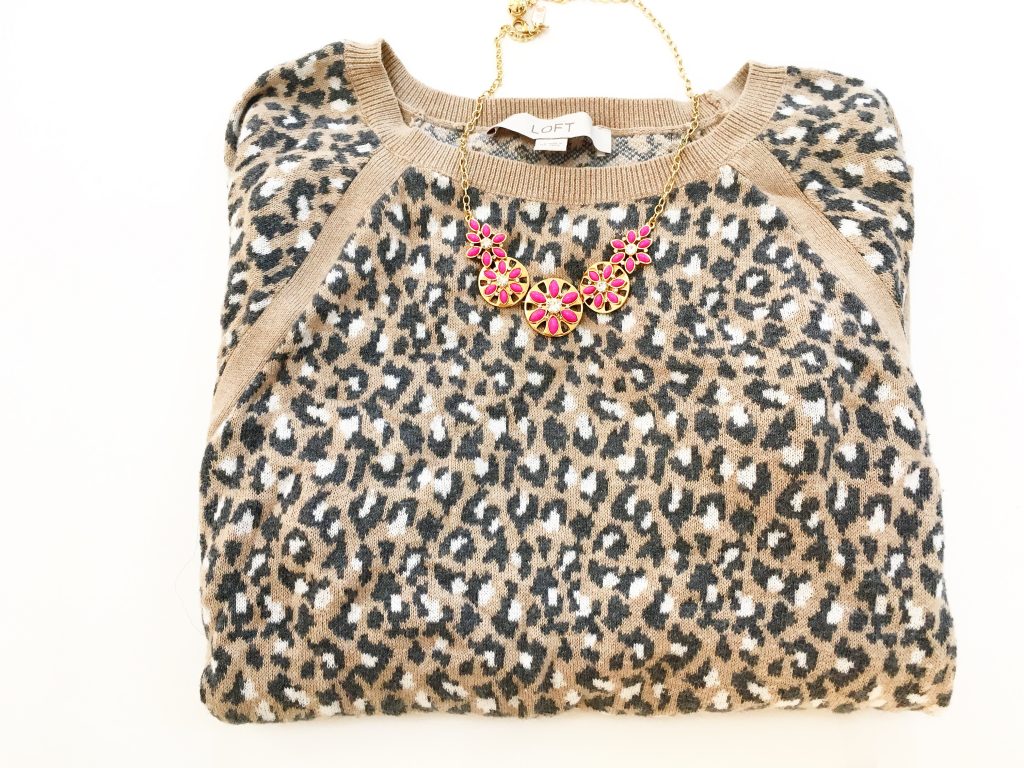 If it's your style, you have the chance to buy this leopard print sweater by Ann Taylor Loft in a size XS. It fits snug like a glove and is fashioned to be a pullover stretchy style.
I'm absolutely in love with this spunky gray and tan print, especially combined with the long-sleeved look with angled seams. For an easy upkeep, it's also machine washable! That means no expensive dry cleaning bills. 🙂 And to top it off, it was originally $59~! What a steal.
To rock this snazzy sweater in the new year, I'd pair it with versatile black pants or dark blue jeans and a color poppin' necklace.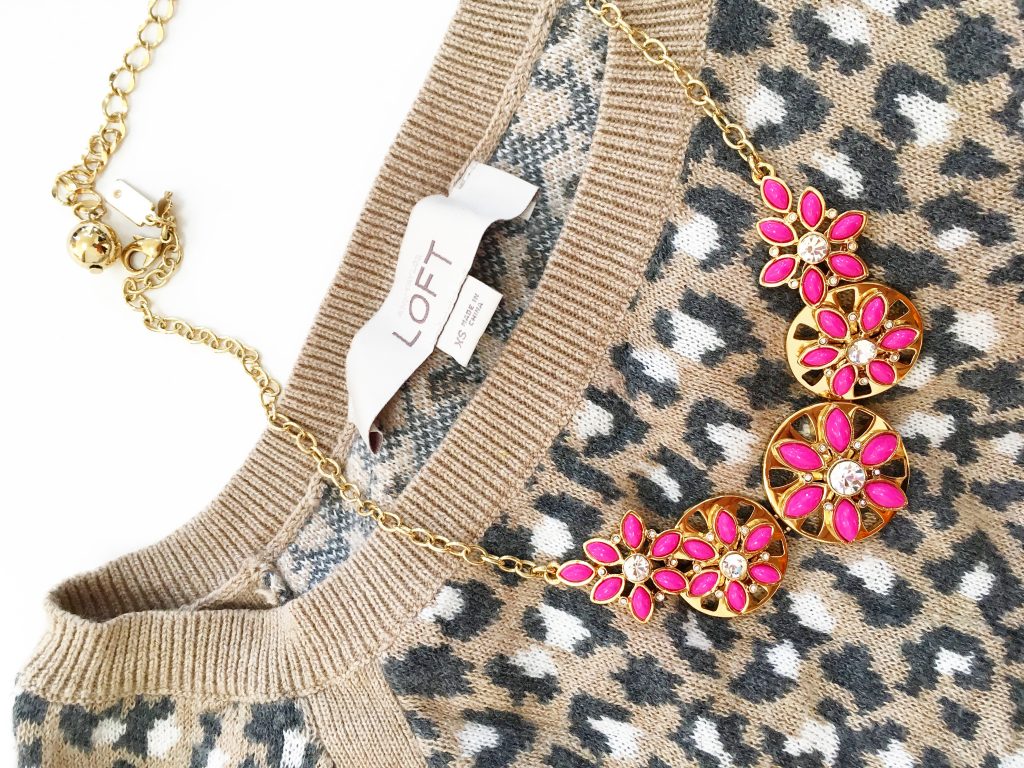 Here I'm pairing this sweater with my Kate Spade necklace that I got at Goodwill at the Rockville, MD location. The rich pink pops nicely off the neutral brown without it being too out there and non-office appropriate. If you don't have a pink necklace, a turquoise, lavender (another 2018 trend color!) or ultramarine blue will match as well. As long as it's a rich and saturated color, it will vibrate off of the brown fabric well.
For an added layer of warmth and style, you can add a collared shirt under the sweater and have the collar pop over the collar of this sweater for a more creative look.
For shoes, any bootie or tall boot will work, especially a deep brown boot or black style with gold hardware. Now that will add some more subtle punk to this cool look!
How would you style this #MyGoodwillFind, fashionistas? Don't you just love this print?!