Readers, I'm moving…again! And you know what that means? I'm on a mission to furnish my space with unique vintage finds that fit my personal style, for pennies on the dollar.
Of course, the first place I've ventured to in order to embellish my dream space in Van Ness, DC was Goodwill! And guess what? I've hit the jackpot so far.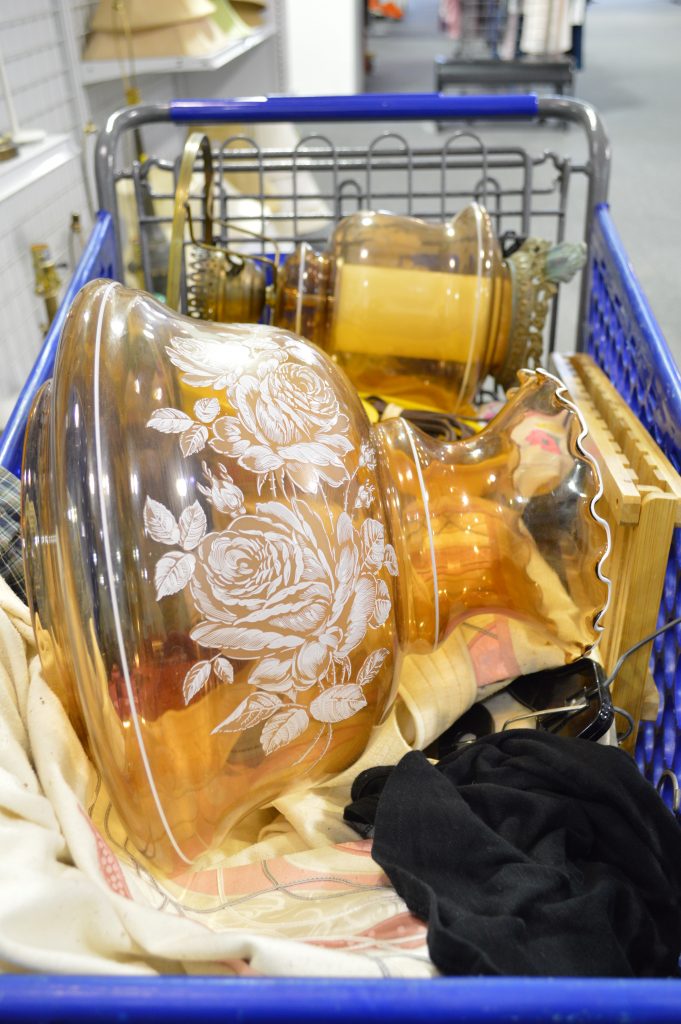 Last weekend, Steven (my boyfriend) and I visited multiple DC Goodwill stores including both Alexandria locations, Clinton and Bowie to fill our new 2-bedroom space with all things fun. At these locations, we found some show-stopper finds, each for under $10.
For the Dining Room….
We scored this pre-1970's iron and wood ice cream parlor dining set for $60. Finished with a dark stain and crafted with intricate iron designs, this set will be used as a main dining table for usage when guests come over.
I look forward to styling this set with some fabric napkins, colorfully fun placements, along with some tall mid-century modern glasses.

For the Bedroom…. A
We also snagged this vintage mid-century modern dresser at the Kings Highway Alexandria store! For about $30, this all-wood detailed dresser will be the perfect vessel for storing pants and active wear.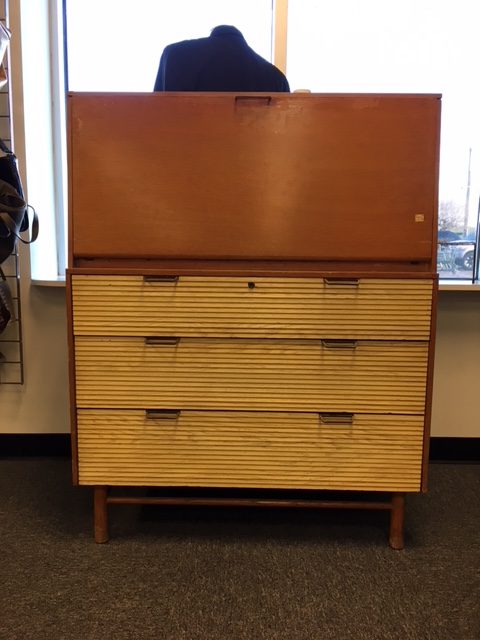 I'm not quite sure if we're going to give some DIY love to this piece quite yet, however, I think the current wooden worn exterior has some charming character.
Miscellaneous Knick Knacks for Every Room
Vintage lamps and plates revealed themselves at all of the locations, and yes, we snagged everything we saw. The Bowie and Clinton especially showed off when it came to some statement pieces for the Living Room of my new home.
This glass lamp is……..just wow. And I can't believe it didn't break en route home! For under $10, I'm guessing that this item dates back to the 1960's but I honestly have never seen anything like it before.
What era do you think it's from?
I'm also a huge sucker for plastic and melamine mid-century modern housewares, so you know I HAD to take home this yellow 60's appetizer dish for under $5.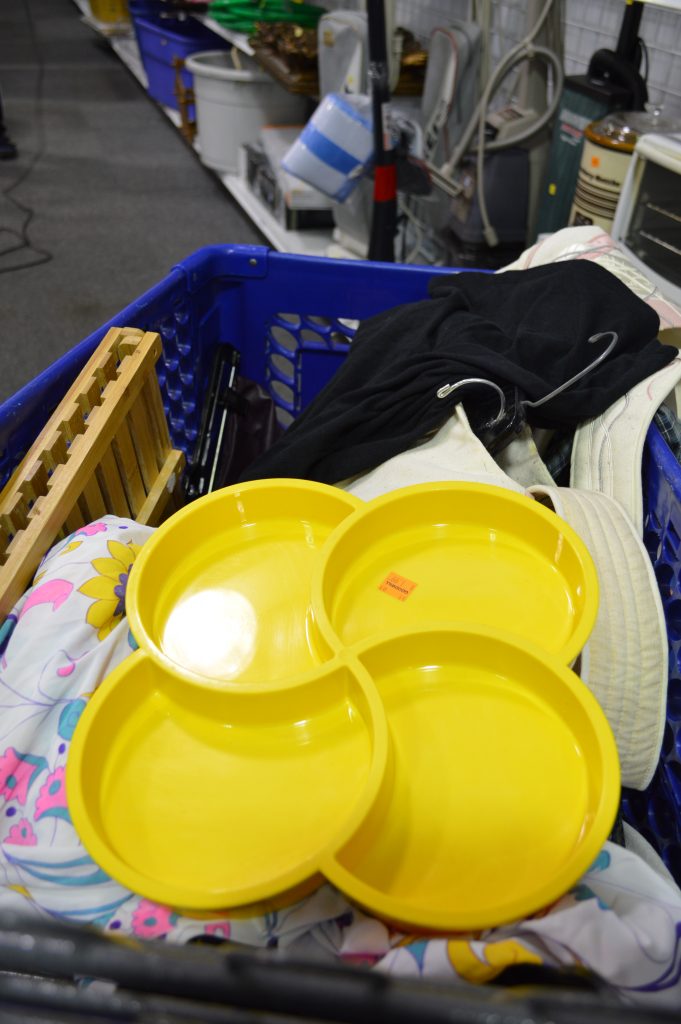 I can't wait to use this to store pistachios and raisins! Yes, I love my healthy snacks. 🙂
Knowing me, you can assume that I shopped for some fashion pieces as well. I know this selfie doesn't do this justice, but at the Clinton store, I purchased a graphic 80's jacket that I can't wait to wear this season with some tights and a black dress.
Some vintage sequin gems came home with me as well….as expected. 🙂
Stay tuned for more updates on my moving journey! The search has just begun and I'm ready for more finds. Next score needed: a comfy couch!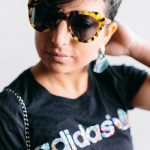 Carolyn Becker
A self-proclaimed thrifty spunky petite fashionista who works in the marketing field by day, and is an artist and musician by night. You can find her bragging about her designer Goodwill thrift finds on her Instagram: @petite_punk.