Today's My Goodwill Finds are going to go fast, dear readers. Trusted brands in women's attire and incredibly trendy styles will have these sold in a flash. I've found you some popping gray pieces that will take this sometimes drab color and bring it the life it deserves. From metallic thread to woven brocade, these two pieces made by Ann Taylor and Ann Taylor Loft will be perfect for work or play.
The first piece is an Ann Taylor Loft peplum top in a size XL with flirty details. It is a slate gray color but features a metallic sheen woven in. It won't be an itchy metallic thread, though – so don't worry. The top is an incredibly soft cotton which will lay beautifully on the wearer. The peplum itself is a modest, longer style making it flattering for all shapes. The sleeve are a three quarter cut which pair perfectly with the boat neck. The back of this piece features a zipper detail with black cotton pull. It would be perfect for work or date night!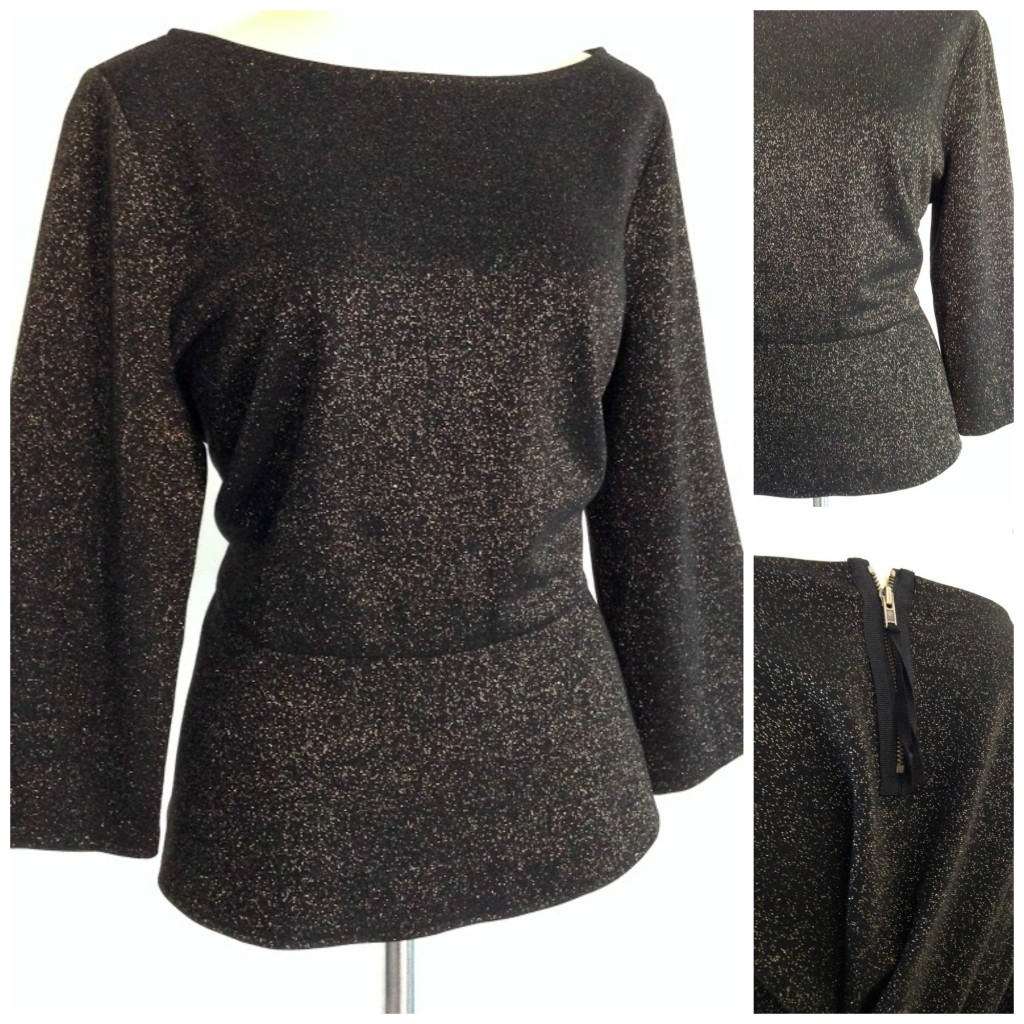 Today's second piece is made by Ann Taylor and is a women's size 6. This pencil style skirt will bring life to your office wardrobe. It's a beautiful black and gray patterned brocade type of print. It features a wide waistband that will warrant its wearer with both comfort and style. The skirt is fully lined for a seamlessly chic look and durability that will survive all your office tasks! This skirt would be the perfect pair to a black silk blouse and patent heel, I believe!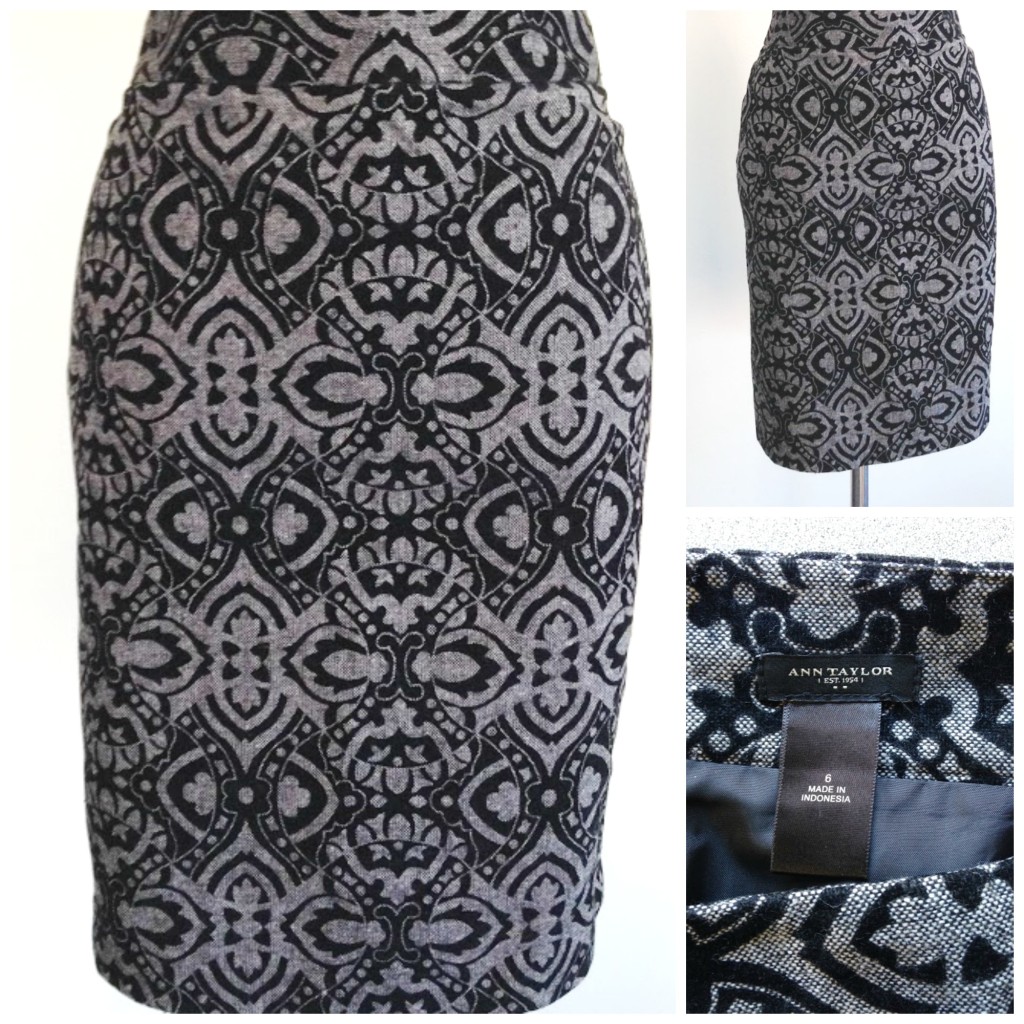 When thinking about how to style these pieces – keep in mind, they've got potential for both professional and casual wear. I can imagine the peplum top with a pair of dark skinny jeans and metallic heel and clutch for a date night look that dazzles. At the same time, it can absolutely still be worn to work with a trouser or skirt and some fun shoes. The skirt brings an equally fun statement with its unique print. It will pair well with solid work classics like a silk blouse or crisp button down. If you've got an event to attend after work, imagine this skirt with a flowy shell tucked in a popping patent heel. The pattern provides an excellent medium for a day-to-night transition. Here are a few pieces that could pair!
So, dear readers, will you snag one of these perfect Ann Taylor pieces? How will you style it?