It's time to kick off this year tackling some New Year's resolutions and mixing funky patterns. It's not too early to start styling something out of the box! As always, I'm here to help you mix those patterns as effectively as possible. I've even picked the items out for you!
Today's #MyGoodwillFinds are the ultimate new with tag beauties that pair so well together, even though, they have different patterns of contrasting color schemes.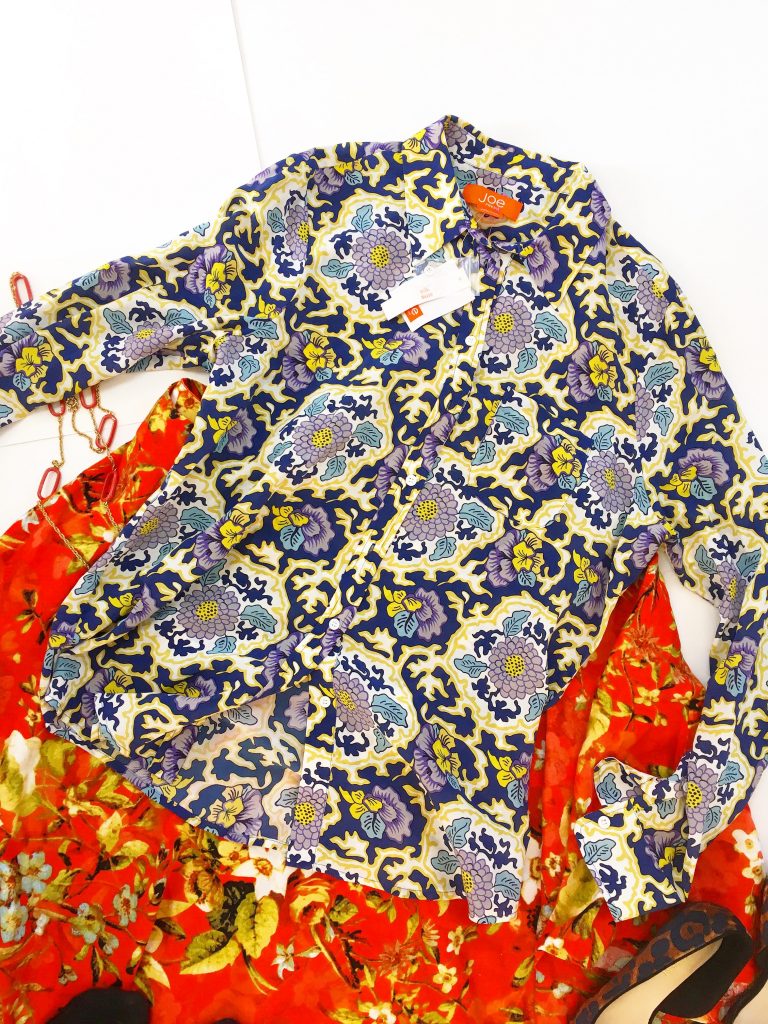 Today, I've taken a silk purple, yellow, and white floral print collared shirt by Joe Fresh and paired it with a vibrant orange floral skirt. All buttons are perfectly in tact on the front and sleeves of the shirt. And the best part is? It still has the tags on it! At full retail, this button-up was around $49.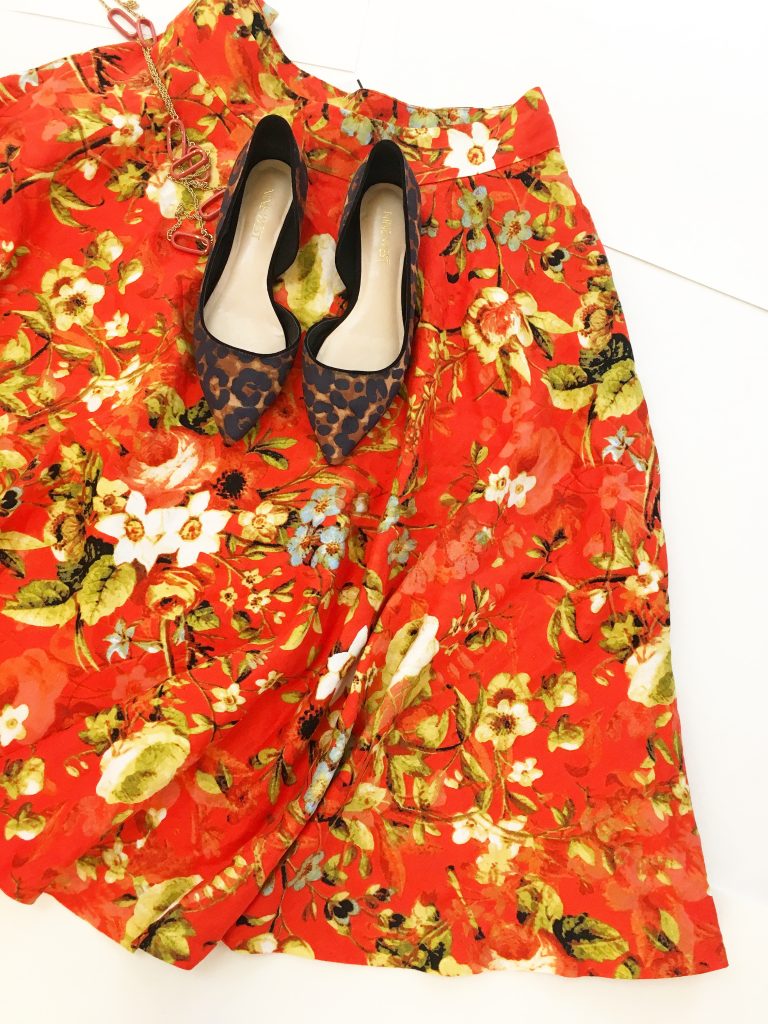 Although it's a tad busy, it still works well with this long and flowy orange/red floral midi skirt by Premise. The skirt fastens with a zipper and has a great luscious body to it when worn. This originally retailed for $50 and is made of linen!
The reason why this top and skirt work together so well is that the top has a cooler color palette and the skirt is warmer. That inherently means both color palettes will pop against one another and create an eye-catching visual. These patterns also pair well together because the top's whimsical print is a tighter design. The small circular shapes are closer together, which create a static illusion. The skirt, on the other hand, is comprised of looser linear shapes that keep your eye moving through the material and throughout the skirt's panels.
To tie it all together, you are free to add even more pattern to this look like these animal print shoes. Otherwise, you can keep it classic with neutral pumps, booties or flats.
I hope you dig this pairing, fashionistas! It's a great fun look for the office, that will help you start spicing up your 2018 style goals.