The creative forces within Finding Your Good have done it again.
I was over the moon to hear that a rack would be introduced at the South Dakota Ave location that would feature picks from FYG fashion bloggers. Carolyn, our fearless leader and communication manager, selected wonderful goods for the month of August. 
Sunday mornings are my favorite time to visit Goodwill because it is the first day for the new "Color of the Week," sale. This week's color is Blue, which mean any blue barb or price tag are 50% off the listed price. It's a win-win! Since it was the first day, most of the great items are readily available.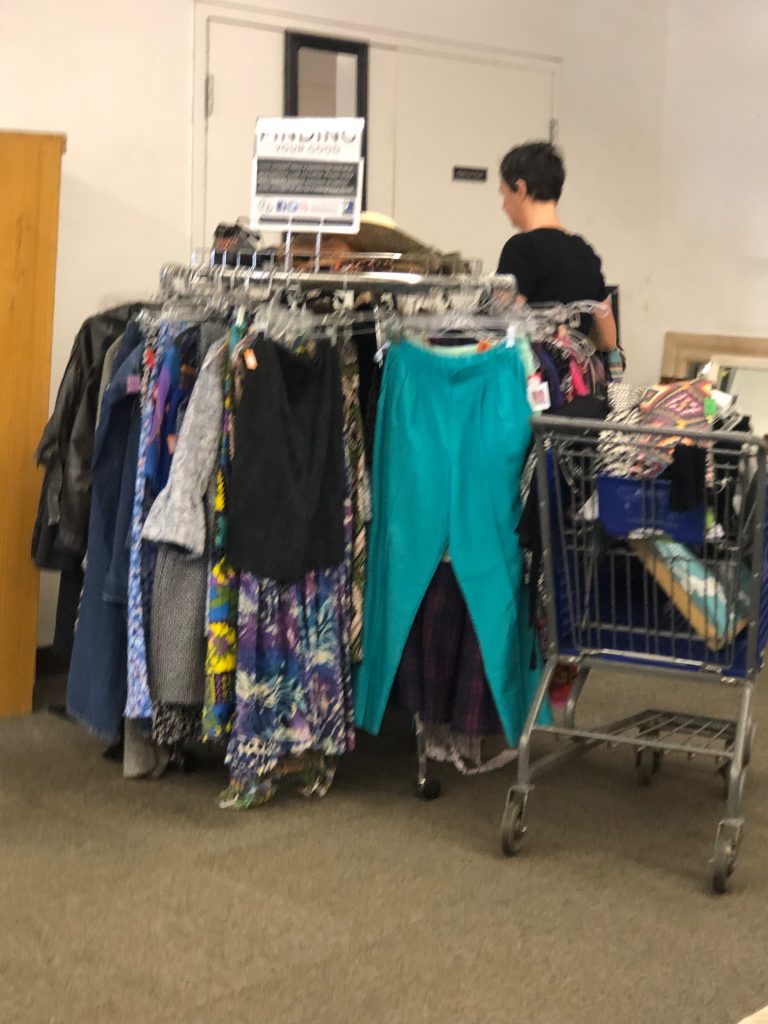 I found the FYG rack towards the rear of the store and it was jammed packed with verything from leather jackets, accessories and dresses.
It was also nice to be find all sizes on the rack for everyone to shop. While browsing, I found some patterned skinny Michael Kors ankle pants. I headed to the fitting room hoping they would fit and they did!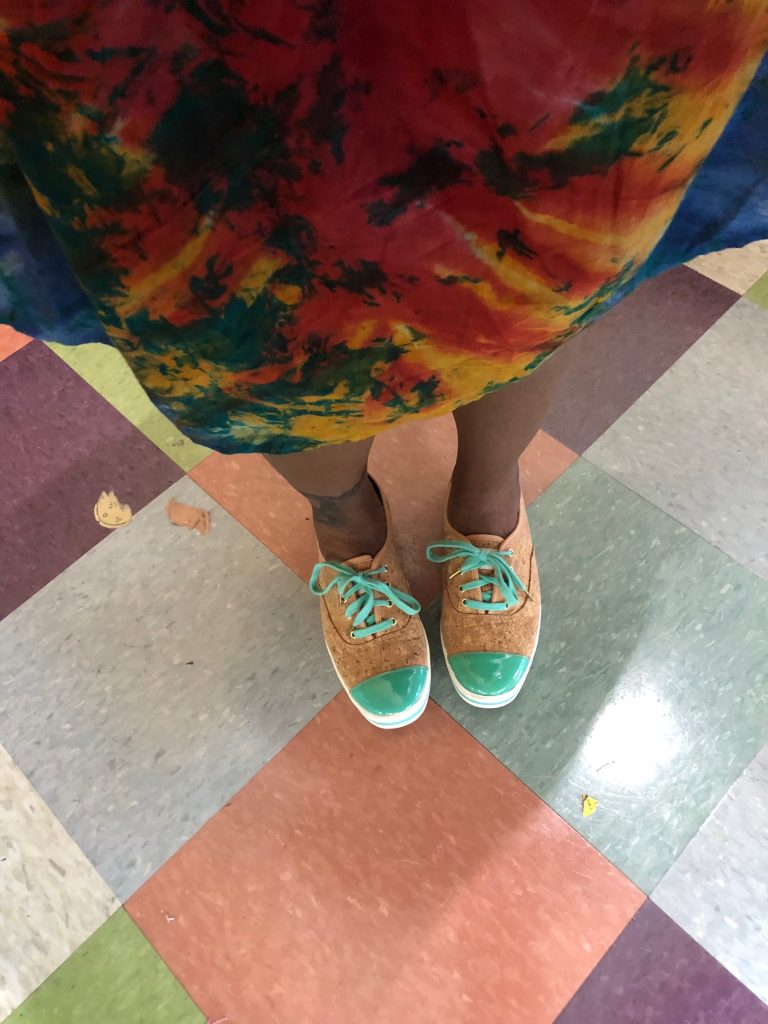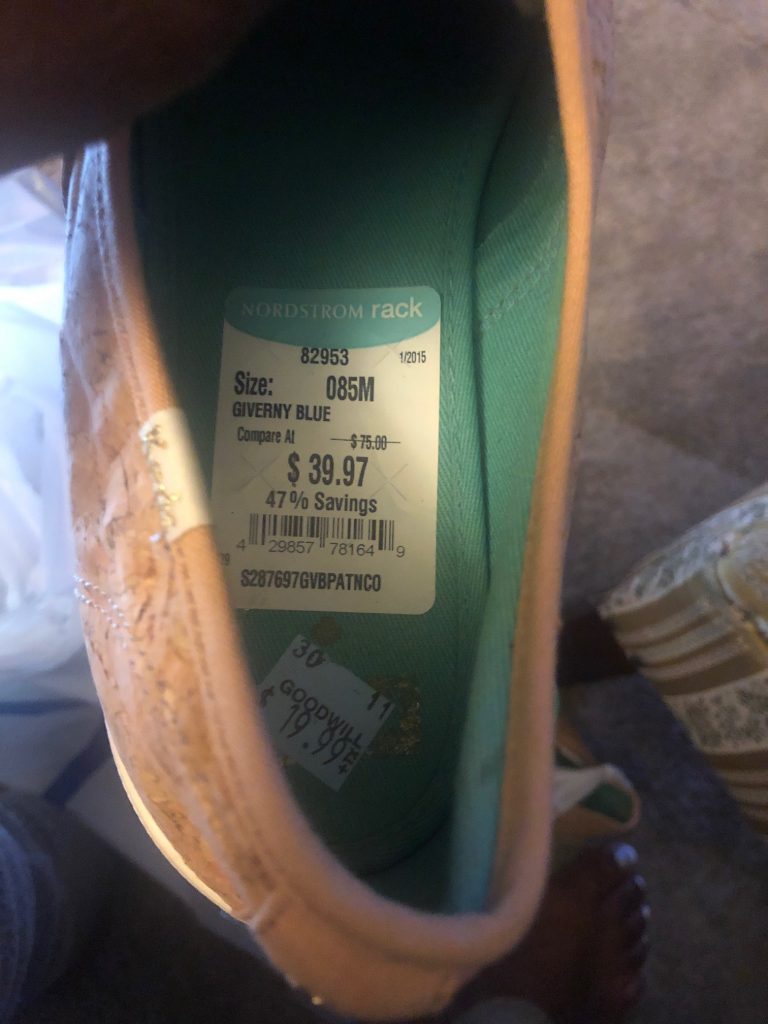 I also found a pair of cork and turquoise sneakers.
I'm usually am not about labels, but I couldn't believe I found Kate Spade Keds with the Nordstrom Rack sticker still in tact in the shoe. They were new with tags and in a perfect size 8 1/2!
The best news is that I will be curating the FYG rack for the month of September and I am so excited!
Remember to check out the rack when you visit the store. It's like getting DC's best fashion bloggers and influencers to shop for you!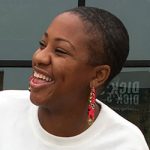 Amber Mixson
Amber is
fashion-blogging
foodie and Instagram influencer with a passion for thrift store shopping. Her blog Eat N Style details her flair for cooking up not only tasty treats but inspired outfits as well. She has a passion for her community and is proud to serve others with her gifts. Follow her on Instagram (@eatnstyleblog) for more stylish tips and culinary adventures.