As one of the newer bloggers of the Finding Your Good family, I'm always amazed at the projects my colleagues create and the gems they can find. Amber Mixon is one colleague who inspires me to step outside of my comfort zone. I consider her our resident sneakerhead because she always finds the trendiest sneakers at a fraction of the cost! In her most recent post, she scored a pair of Jordan 11's for under $12! That was all the motivation I needed to nudge me to find a pair of dope sneakers for myself.
If you've read any of my previous posts, you probably know that my first stop while on my hunt for cool sneakers was the Bowie, MD Goodwill. This location has always been my go-to spot, and I seldom ever leave without making a great purchase. After scouring every shoe aisle in the building, I turned up empty-handed in my quest to find a pair of dope sneakers. Feeling defeated, I began to make my way outside when I heard the familiar announcement over the PA system encouraging me to shop online for any items I could not find in the store. Remembering that Goodwill of Greater Washington has a virtual storefront, I left feeling hopeful that I'd strike gold online – and I was right!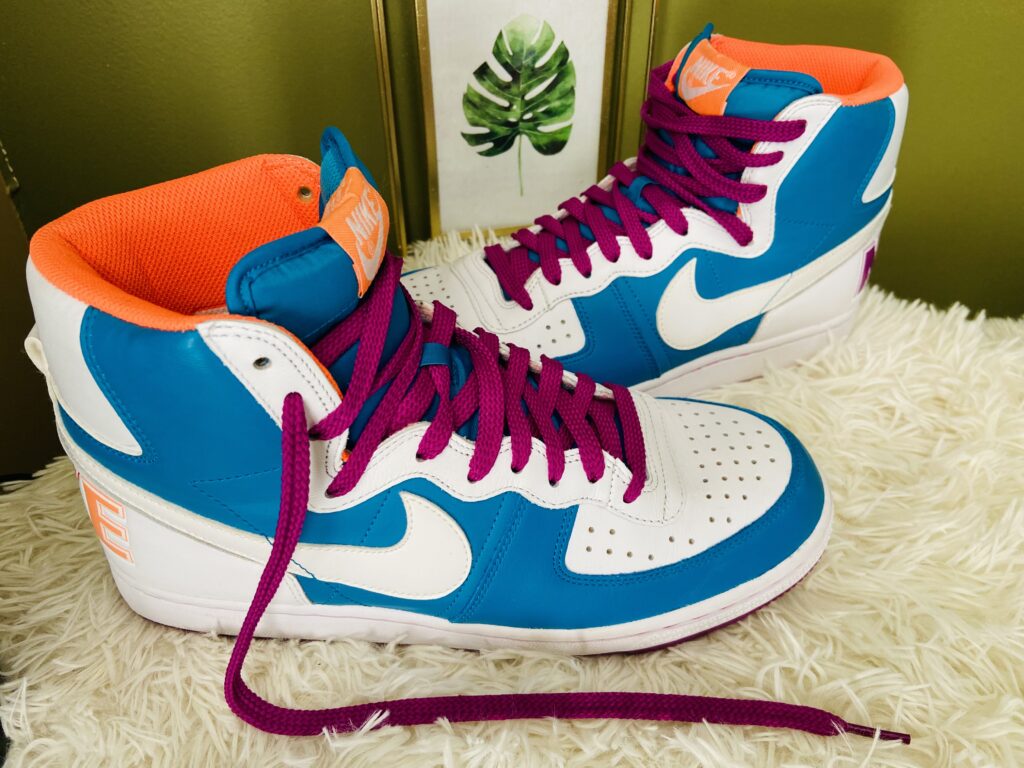 I wasn't browsing long before I found one of the most vibrant pairs of Nike's I've ever seen. I was immediately drawn to it because of its unique color combination and bold Nike print on its heels. Determined to become their new owner, I placed my bid on the online auction and patiently waited. As luck (or destiny) should have it, I won the auction with a winning bid of $45! Although I live just minutes from the warehouse, COVID-19 protocols prohibit on-site pick-up; therefore, I had to wait for the item to be shipped to me. A wave of excitement swept over me as I began to think of ways to style my outfits, knowing that this new edition to my wardrobe would be arriving very soon. I knew my purple trench coat (purchased from the Alexandria, VA Goodwill) and my moss green joggers (purchased from the Bowie Goodwill) would be perfect.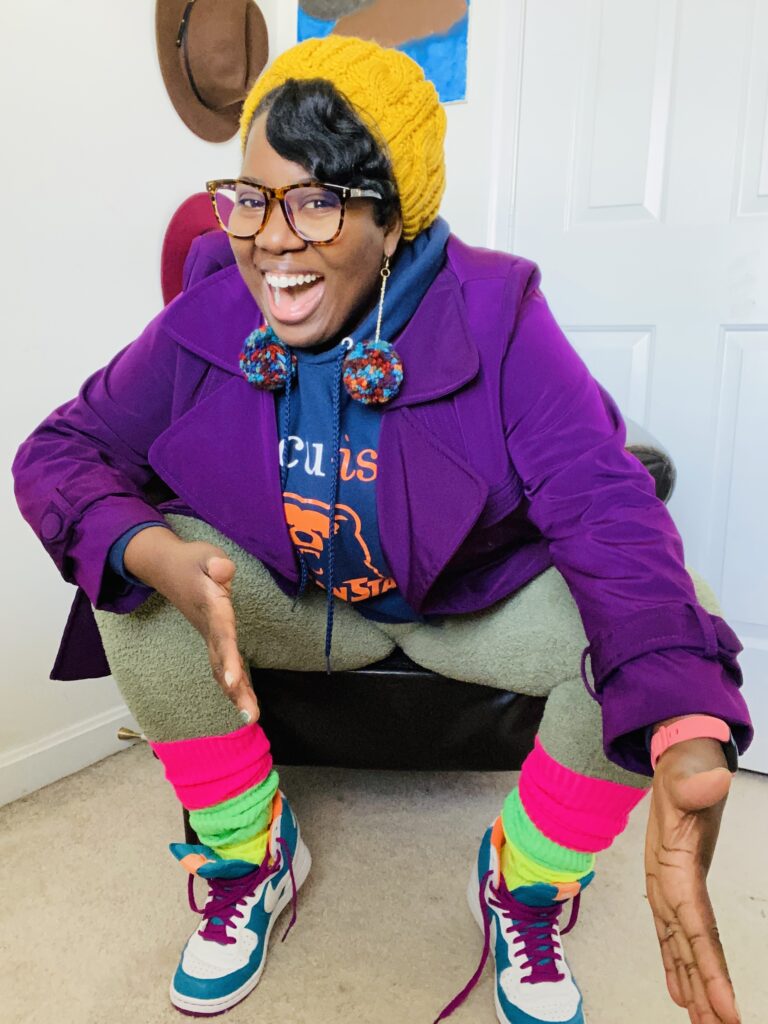 Once my sneakers were delivered, I tore into the box like a child receiving a holiday gift! After scanning the receipt, I learned that the sneakers were donated to the (Manassas, VA) Liberia Ave Goodwill. I've recently visited that location and found unique gems there, so I wasn't surprised to learn that this pair was donated and sourced there. After a quick inspection, I couldn't find a single blemish. The sneakers were practically brand new! A win in my book, and now I can finally say that I own a pair of unique Nike shoes like all the cool kids!
If you haven't visited Goodwill's virtual storefront before, I want to encourage you to visit today. New listings are loaded daily, and their inventory is jam-packed with wall-to-wall gems! If you do happen to find something cool, leave me a comment and tell me all about it!
About our fabulous Guest Blogger: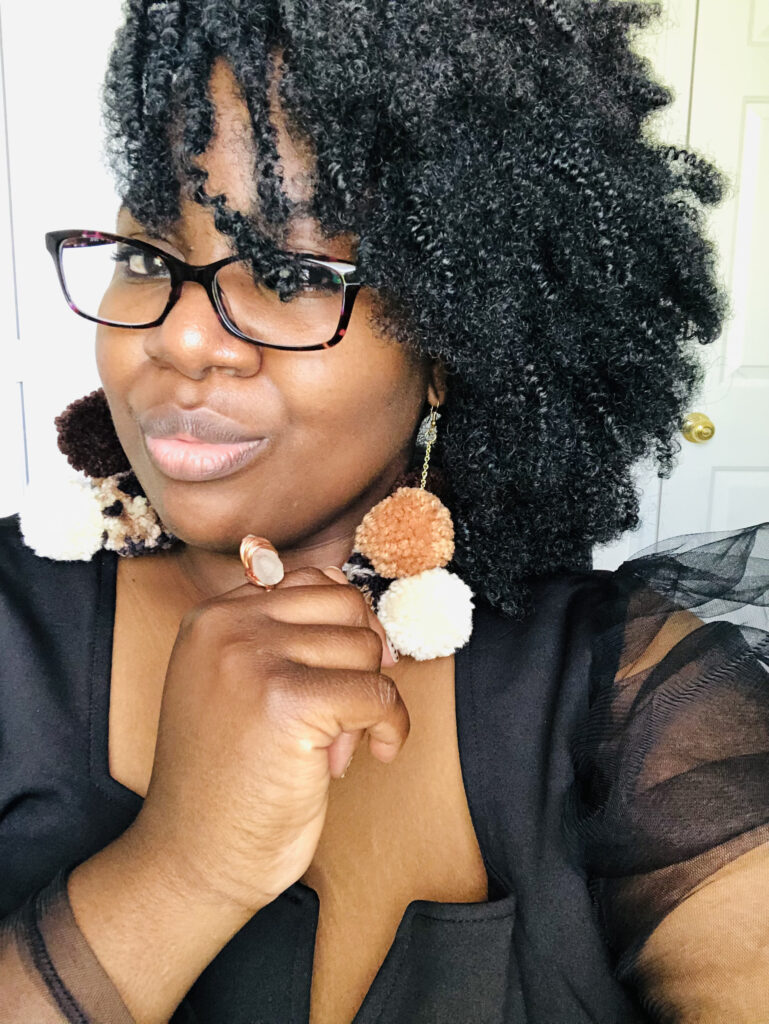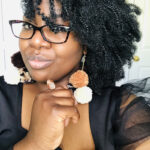 Temica Gross
Lifestyle and Fashion Blogger
Temica is a Life u0026amp; Style Blogger and podcast host. Her blog, With Love Meek aims to give her subscribers a dose of inspiration and courage to live their lives out loud and unapologetically. A native New Yorker, Temica enjoys traveling with her family, binge-watching paranormal shows, and dark roast coffee. Follow her on Instagram @WithLove_Meek.