Fashionistas, now that it's getting colder outside, I'm on a jacket-and-blazer-finding roll! Goodwill is my favorite spot to pick up seasonal outerwear for a fraction of department store prices. Not only can you find your usual name brands – you can take home some couture finds too!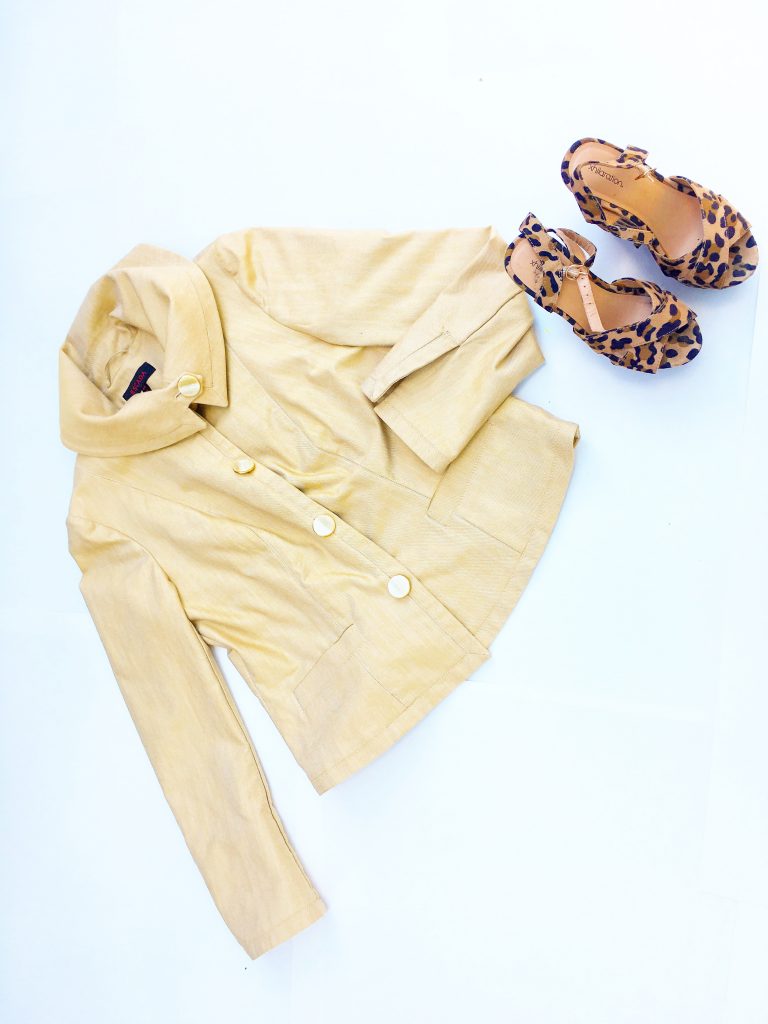 Today's #MyGoodwillFind is a tan and long-sleeved blazer with marble and gold buttons by the couture German designer Escada. It has a unique higher collar and is in a size 44. At full retail, this luxe gem would have sold for at around $400 at high-end retailers.
In case you're wondering who Escada is, it's a classic high-end couture label who has been making runway pieces for multiple decades. Founded in Munich, this fashion house designs creations utilizing unusual combinations of colors, patterns, and embroidery.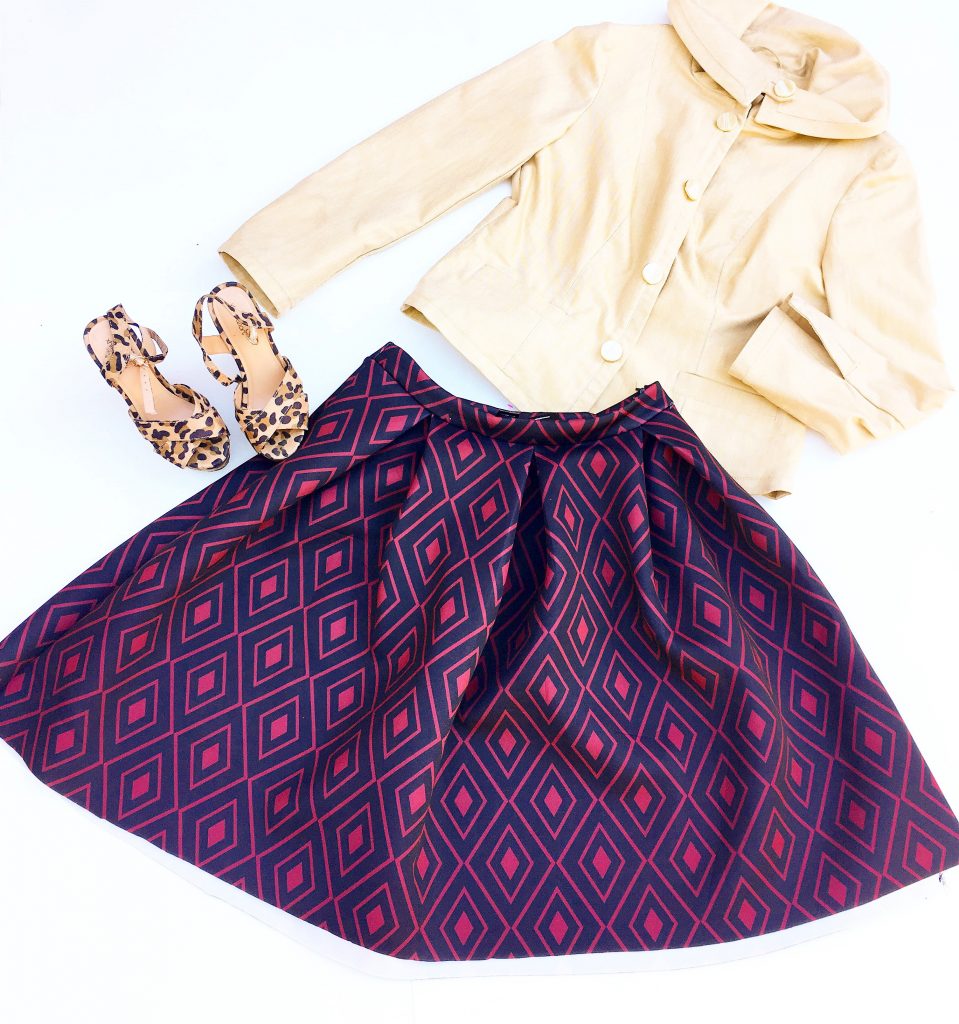 To bring this runway piece to the next level, I'm pairing it with a black and red geo pattern skirt by Ashley Stewart. It's made with thick scuba material and you're in luck it still has the tags on priced at $49.50!
Goodness, fashionistas! This look would have totaled over $450 at full retail, easily! Talk about some quality #MyGoodwillFinds.
I'm finishing off the look with some fabulous footwear with funky chunky leopard wedges. You might think the animal print is over-the-top and clashes with the Ashley Steward printed skirt, however, the neutral nature of the shoe color palette matches the tan of the Escada blazer. Which brings in the browns effortlessly and tying the whole outfit together.
How would you style this jacket and skirt?