The vest is a forgotten piece in many wardrobes, dear readers. Today's My Goodwill Find will have your closet looking ahead of the fashion trend curve. Menswear inspired pieces have cropped up all over recently released fashion lines and this vest is spot on with these said trends. Oh and the color, talk about a striking and rich cobalt blue; you'll catch the eyes of all your passers by!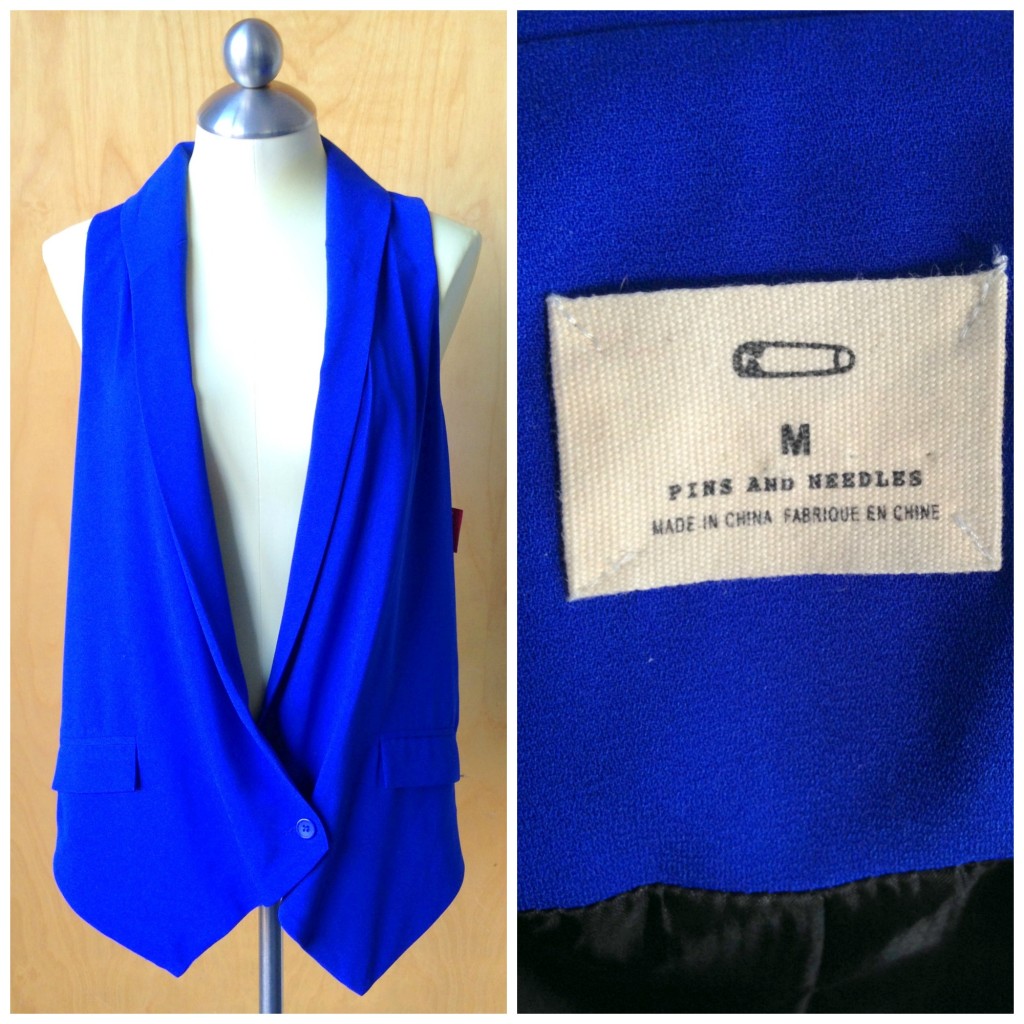 This piece is made by Pins and Needles. You may not know this brand right off the bat but I can tell you it was sold at Urban Outfitters so you know it is a nice one. A size medium, this vest can be worn by women of a variety of sizes. If you're looking for a loose fit, snag this one even if you're a small. If you want something a little more form fitting, try it out if you're a medium or a large! It's fully lined, so no need to worry about comfort or fit. This piece has a one-button closure and flat flap pockets, too.
It's got potential for all types of wear. It's got a deep v cut in the middle, so it will need an under shirt of some kind. From camisole to chiffon blouse, you can style this a number of ways. I had a particular styling in mind when I saw this vest, though. If you caught my post back at the beginning of the year, you know that I want to try out the leather leggings trend. Imagine a pair of sky high heels, leather leggings a black chiffon blouse and then… this blue vest! I think it'd be incredibly chic.
What would you do with a piece like this? Share your thoughts below!