Vibrant and statement sleepwear, robes, nightgowns, housecoats and everything in between recently became one of my biggest thrift obsessions.
Every time I shop thrift, I ALWAYS make sure to check the sleepwear section – I am never disappointed by what I find! It's truly an underrated section at the Goodwill.
This under $10 housecoat is one of my favorites. I just love the vibrant colors and the movement it has when I walk! It's just the perfect little number to be comfortable and chic in – without any effort.
Since the pandemic started and the stay-at-home order was implemented, I have opted for more comfortable clothing…. but I've still made it a point to showcase my unique style despite my change in attire. Being comfortable at home in my luxe robes, housecoats and house dresses have allowed me to still be FunkyFabulously Chic!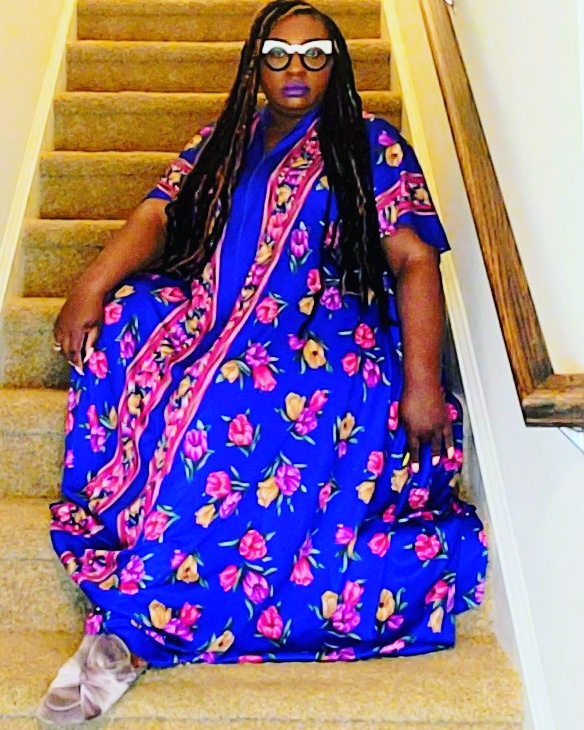 I'm so glad I didn't pass up on this gem. It was a true deal and I encourage others to stop by the sleepwear section the next time they thrift. You know know what versatile vintage gems you'll stumble upon! Don't sleep on it!
Check out my mini collection of thrifted Items purchased from the sleepwear section at my local Goodwill – below!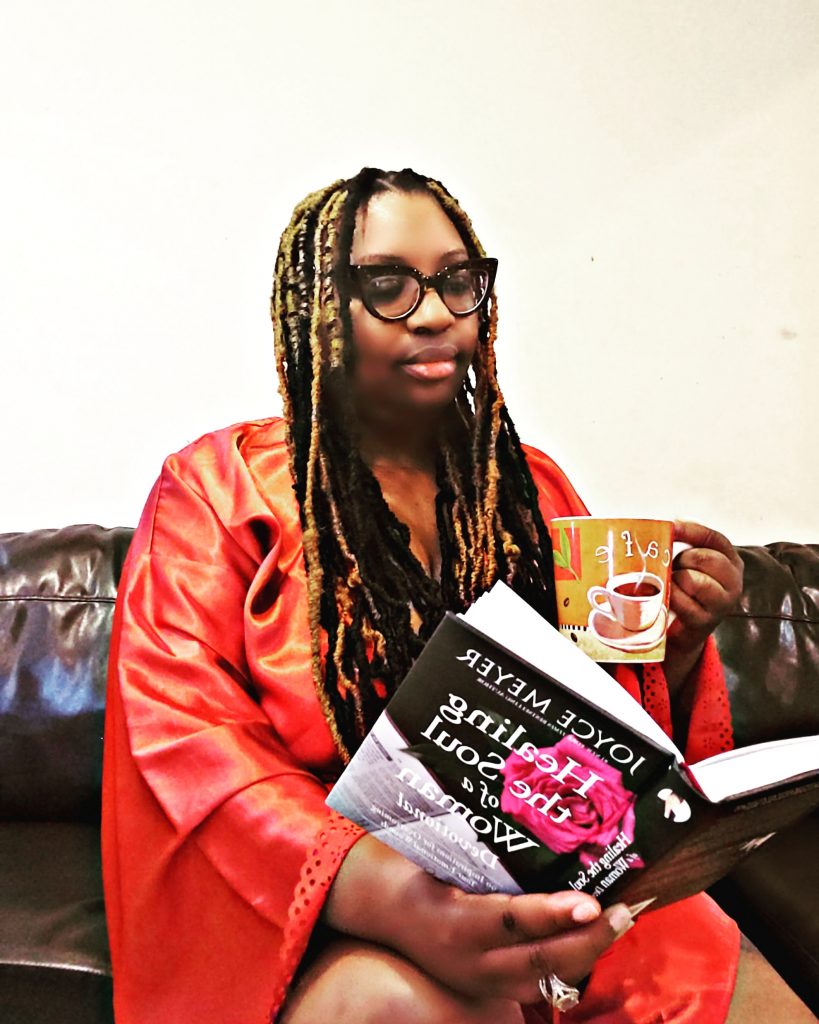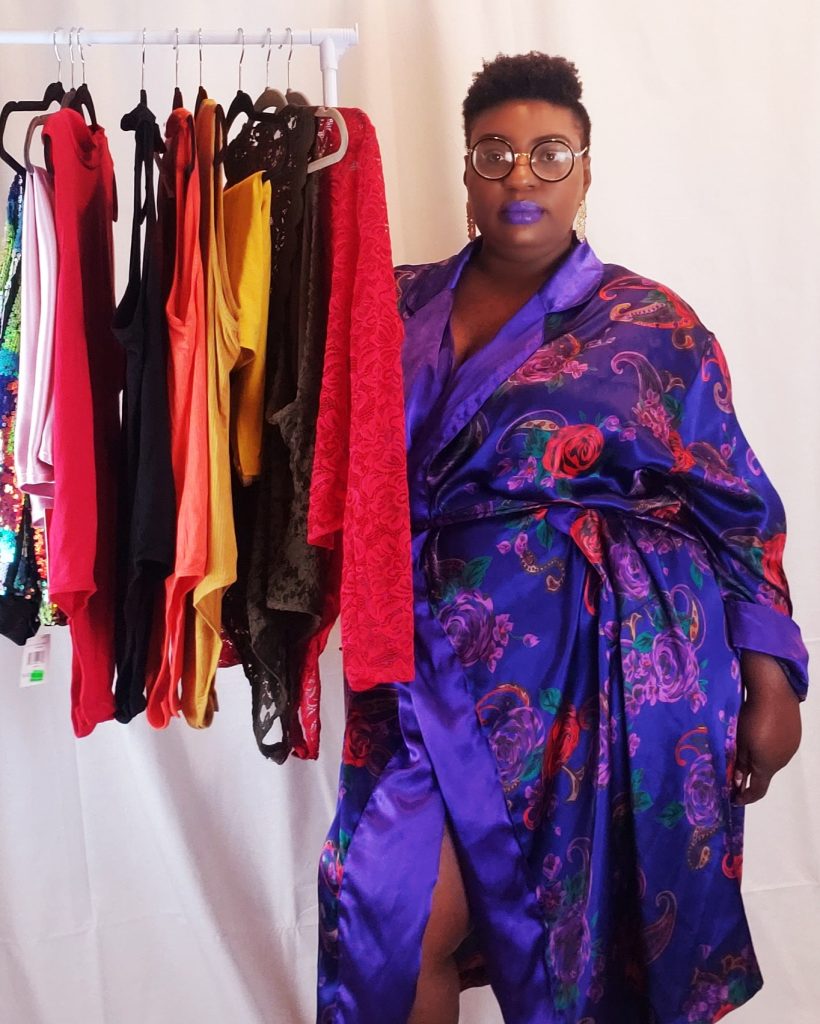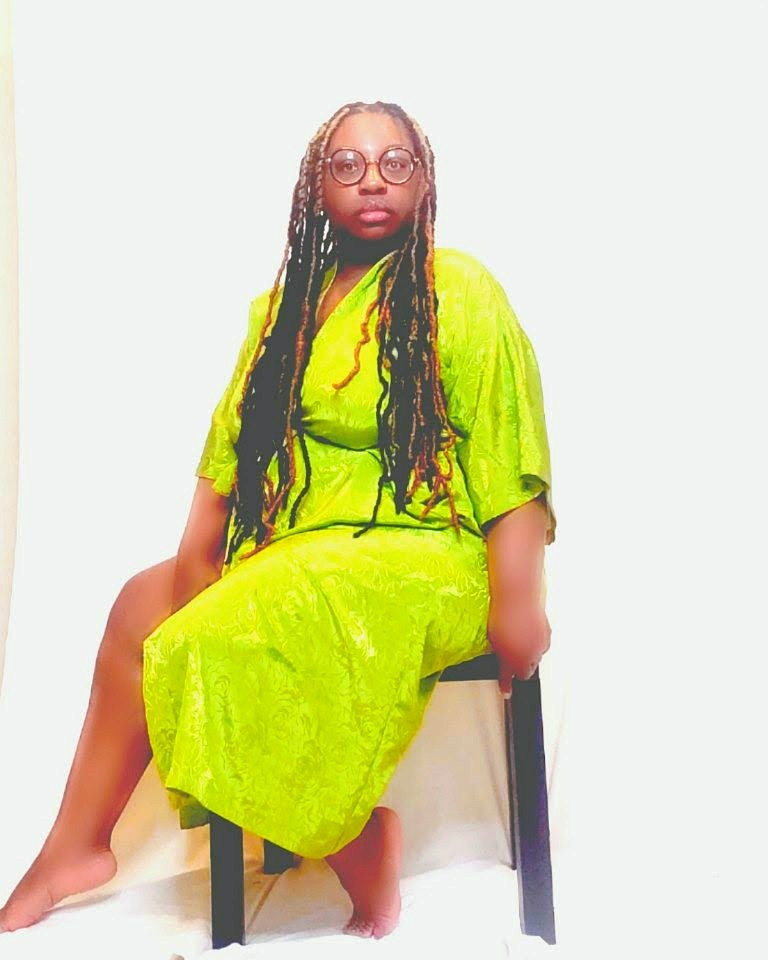 About our fabulous guest blogger: