Be Cool with these hot summer-themed upcycled projects!
Summertime and the living is easy, especially when you are doing fun and simple DIY projects.  Celebrate summer with these five projects provided for your inspiration.  With longer days and warm nights, you will enjoy the fruits of your labors!  From a side table turned bar cart to a tennis racquet moved from the court to your wall, these projects won't make you sweat a bit!
1. Side Table Bar Cart
A side table takes center stage at outdoor gatherings when it becomes a bar cart and a place to hold your festive frozen drinks and more.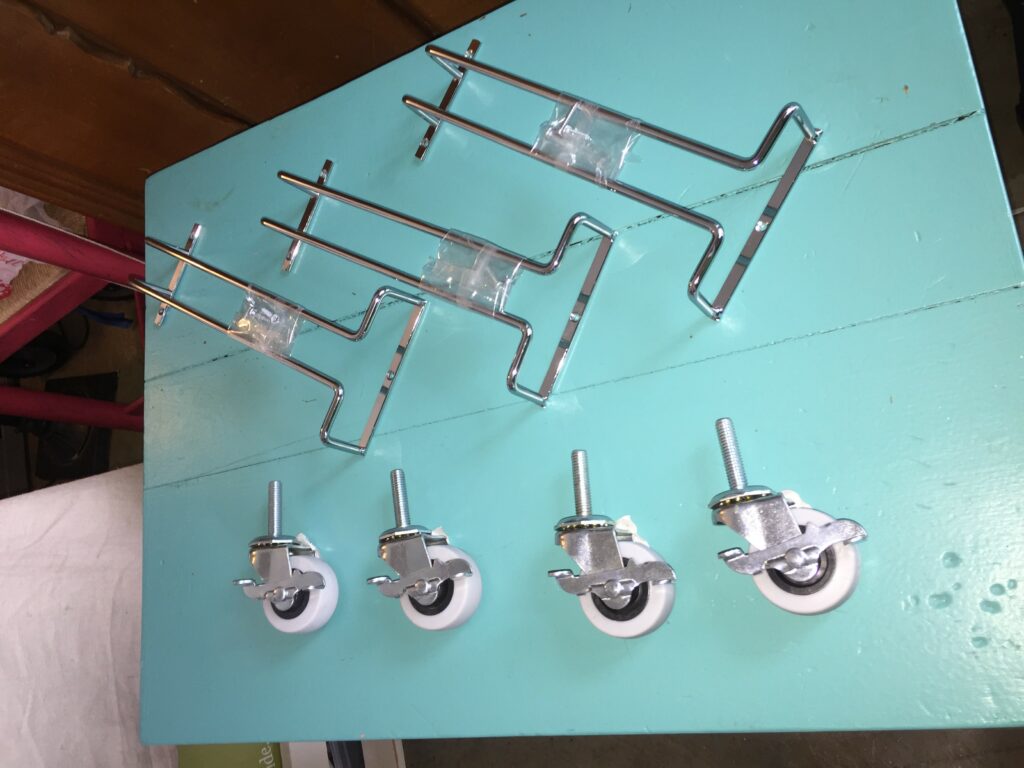 Here's how:
1. Select a taller table for this project. The one featured here was kitchen-counter height and already had shelves and tropical blue color.
2. Flip it over and add small wheels/casters for easy mobility.
3. Secure glass racks picked up at the big box home retailer stores or online. Screw in place.
4. Turn a shower caddy into a place to hold utensils and other essential items. Hang on it on the side.
5. Place outside on your deck or patio and load it up with beverages, glasses, snacks and ice!
2. Flip Flop Wreath
These popular summer feet attire create a fun, flower like wreath to greet family and visitors who stop by for your outdoor events and to welcome passers-by.
Here's how:
1. Use a clear plastic plate as the center of your wreath; cut away the edge.
2. With your glue gun, secure a row of flip flops fanning out from the plastic plate/center.
3. Embellish it with fake summer flowers to add a friendly touch.
4. Tie on a piece of twine or string to the back as a hanger.
5. Display on your front door or anywhere you will want a smile.
3. Tennis Racquet Racks
You will score 40-Love when you upcycle a vintage wooden tennis racquet into a whimsical and welcoming rack to hold keys, caps and your heart!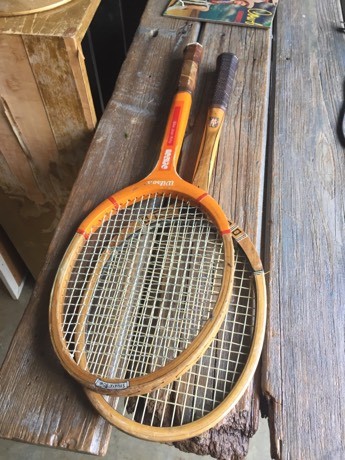 Here's how:
1. Secure D-shaped hooks on the back of a tennis racquet using a drill and screwdriver.
2. Add teacup hooks along the handle and stem of the racquet.
3. You could also drill holes to secure knobs as a place to hold items.
4. Consider creating a bulletin board behind the strings with cardboard covered with burlap. Glue in place.
5. Hang up and cheer!
4. Leaves-Stenciled Bistro Set
Use real plant leaves as stencils to connect a round table and a pair of wooden chairs into a nature-themed bistro set.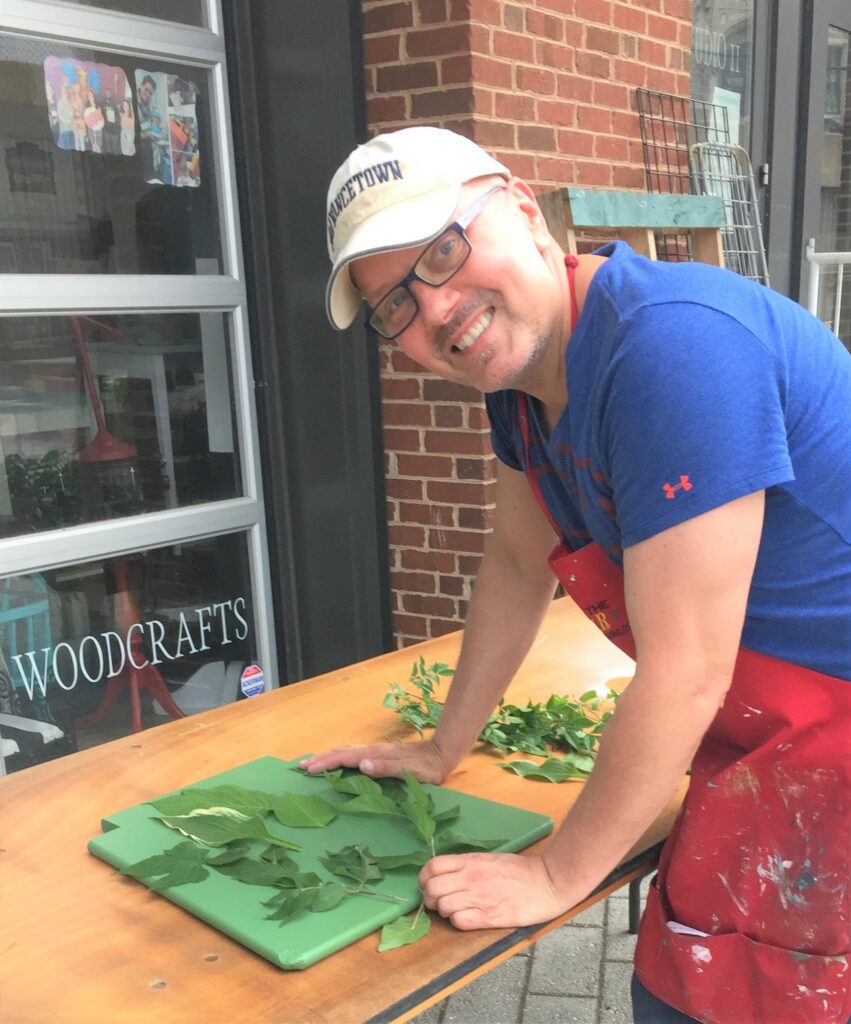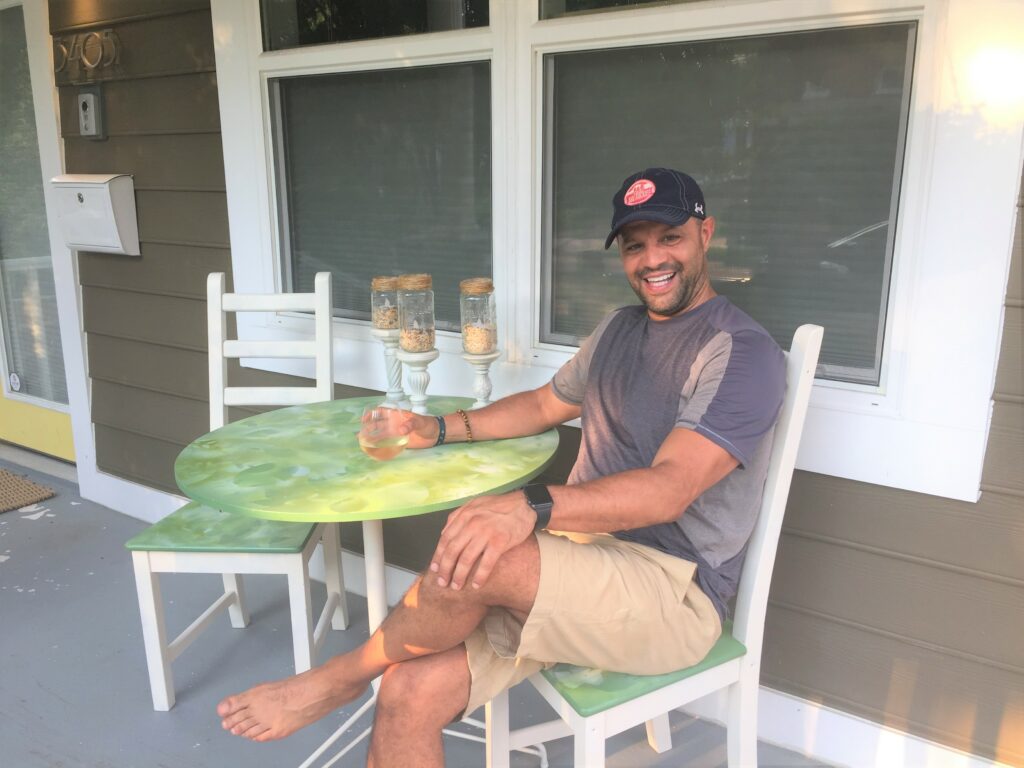 Here's how:
1. Remove the seat and tabletop if possible, then spray paint a pair of wooden chairs and a round table with a cream-toned color.
2. Spray paint the seats and tabletop with a green tone. Let dry.
3. Place leaves on the green parts then spray on a lighter green color.
4. Reposition the leaves and spray on another color; it could be yellow, cream or a third green tone.
5. Re-assemble, place on your porch or deck or in your kitchen.
5. Dish Garden Flowers
Combine glass plates and dishes with other household items to become cheerful garden flowers that won't fade or wilt in hot weather.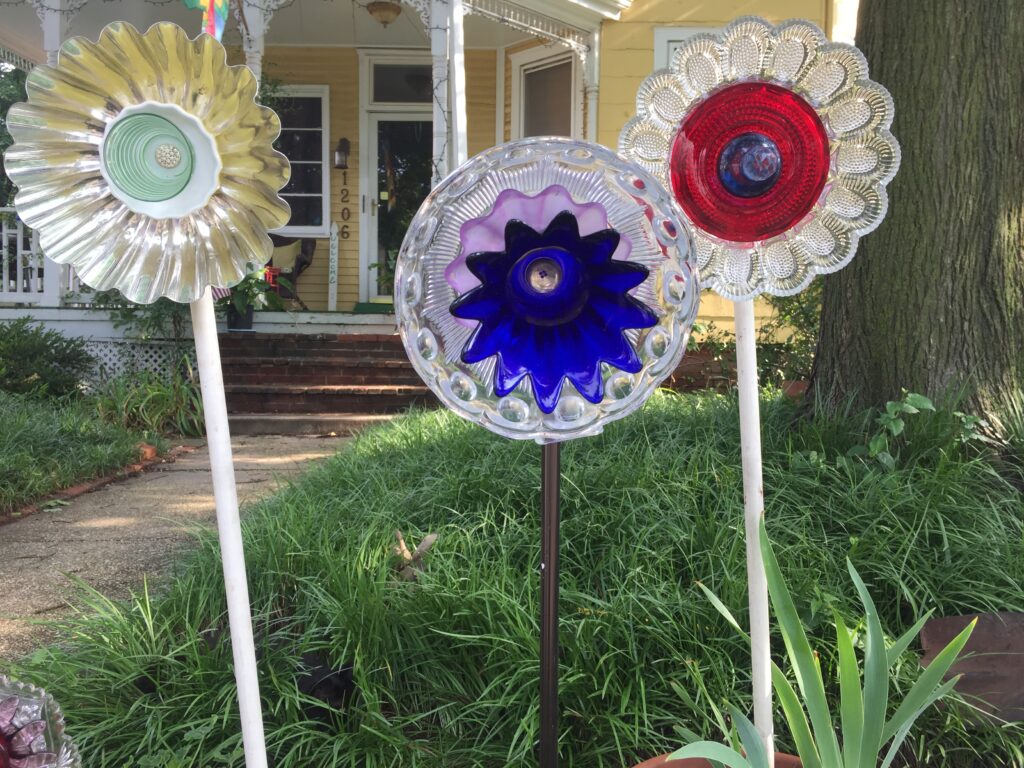 Here's how:
1. Select glass plates, dishes and bowls that have fun colors or flowery shapes.
2. Place one on top of another to create a bloom.
3. Use outdoor-friendly epoxy glue to secure in place.
4. Glue a salt/pepper shaker on the back.
5. Put a wooden dowel or plastic pole in the garden or a pot and place the flower on top.

What summer-themed DIY projects have you done or seen? Show us your creations for inspiration! We love to see how you transform items too!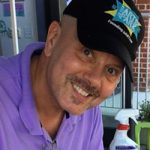 Tim Kime
Artist, Motivational Speaker, Life Coach
Tim Kime is an artist, life coach, connector. He is President of Kime Leadership Associates offering executive coaching, meeting facilitating and motivational speaking. He is also Chief Creative Force of Transformation Junkies which upcycles furniture and other household items into functional works of art. He combined his two passions—unleashing the potential in people and transforming items with the launch of the Art of Possibilities Workshops. These workshops are part upcycling, part dreaming, part goal setting.