Dearest fashionistas, I look back to about a year ago and I remember the joy I felt learning that I would be able to be a part of the Goodwill community and be given the opportunity to be the DC Goodwill Fashionista, sharing all my tips and tricks for smart Goodwill shopping.
Upon learning of my new opportunity around this time, I was incredibly ecstatic and I knew I would be embarking on one of the best chapters of my life. Nothing meant more to me than having the chance to collaborate with such a well-respected organization whose work I m a strong proponent of.
Last year I met these ladies at the Edited for Gooodwill pop-up shop and compliments of Lerkia's Instagram, I think this pic truly captures the fun that was had. What makes me even happier is that this year, I get to continue the fun but to a whole other level.
Not only do I get to attend the event as the DCGF, but also as a contributor to the finds that will be up for sale!
I've curated my own collection of clothing that will be available for purchase at Goodwill prices, filled with a variety of fun items.
Before I get into what you can expect of my collection, here are some fun Instagram (follow me!) pics of fellow fashion bloggers and myself on the hunt for goods for our racks! There are some gems in here too :).
Now, for my rack this year, you can expect to find unique items of name brands and designers of all styles. This variety is reflective of my actual wardrobe – I have something for every occasion, whether it's Lululemon workout gear (yes, there is quite a bit of this on my rack ! :)), along with cocktail dresses by high end names like Trina Turk.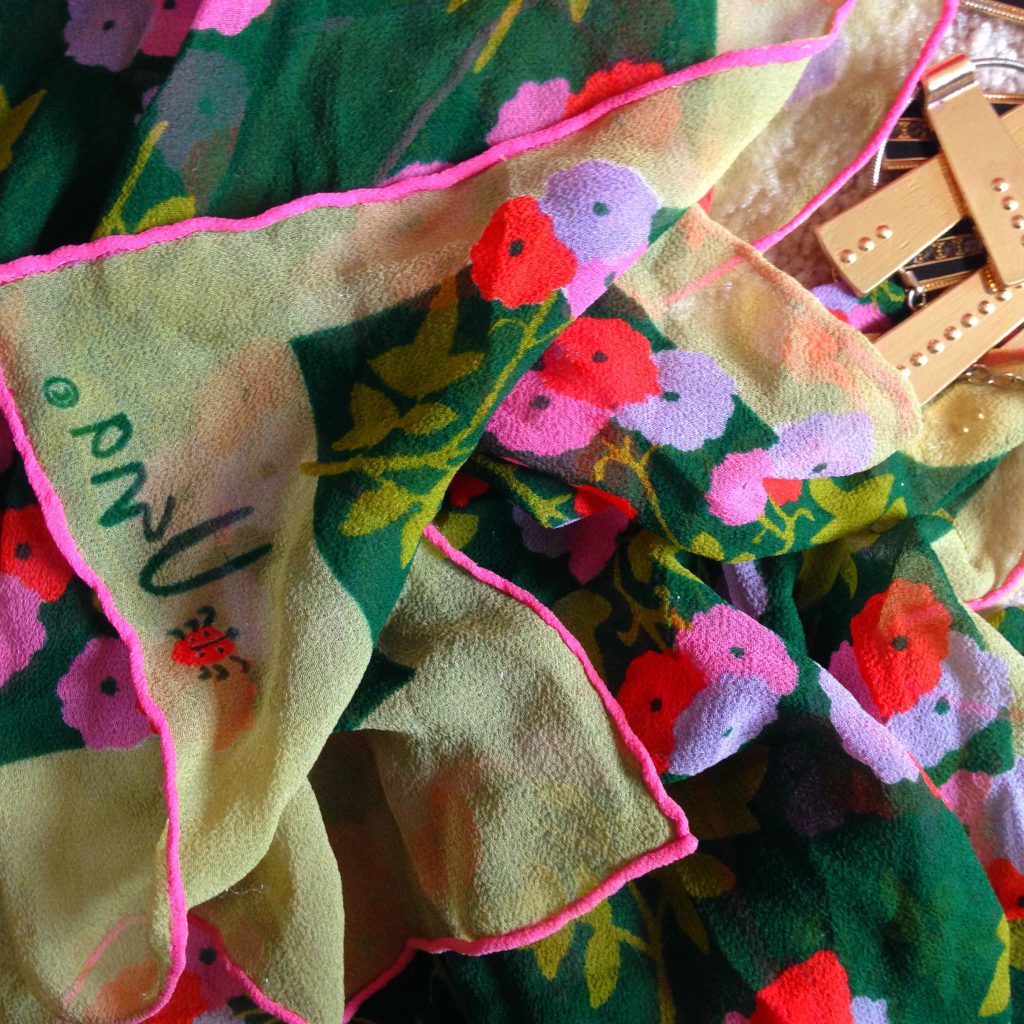 You'll also find a healthy variety of fun and colorful vintage items dating back to the 60's – something that is also a big characteristic of my wardrobe.
Although my actual style is a bit on the more bold side, I assure you, there is something for everyone. Like many other of our blogger's racks at the pop-up, mine will be a haven for one-of-a-kind statement gems mixed with workout gear. 🙂
Will I get to meet you at the Edited by Goodwill pop-up shop later this month? I hope so! 🙂 It will be taking place August 24-25th at the Pepco Edison Pop-Up Gallery in Chinatown. The event is free to the public.