I have an ever-growing collection of fly Nike shoes, and this pair would have been the perfect addition to my collection.
Luckily, instead, they can be yours today!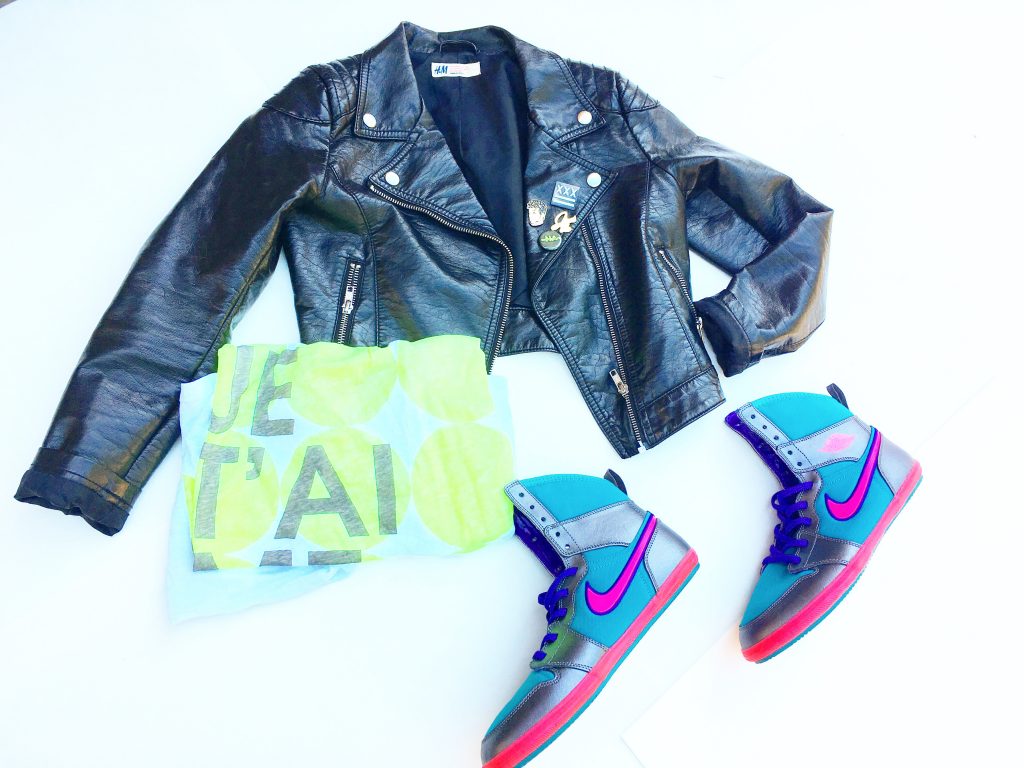 Today's #MyGoodwillFind ensemble is a funky fresh get-up, that takes cues from 80's Bronx style, and modern streetwear. I've been watching a lot of films on 80's hip-hop recently, so today's look takes cues from my new-found inspiration.
To start off this look, I found this J Crew tee shirt in like new condition in a size medium. It's your basic form-fitting and high-necked graphic tee with a black and neon yellow french quote. Although it's J Crew, the colors are contemporary-meets-urban.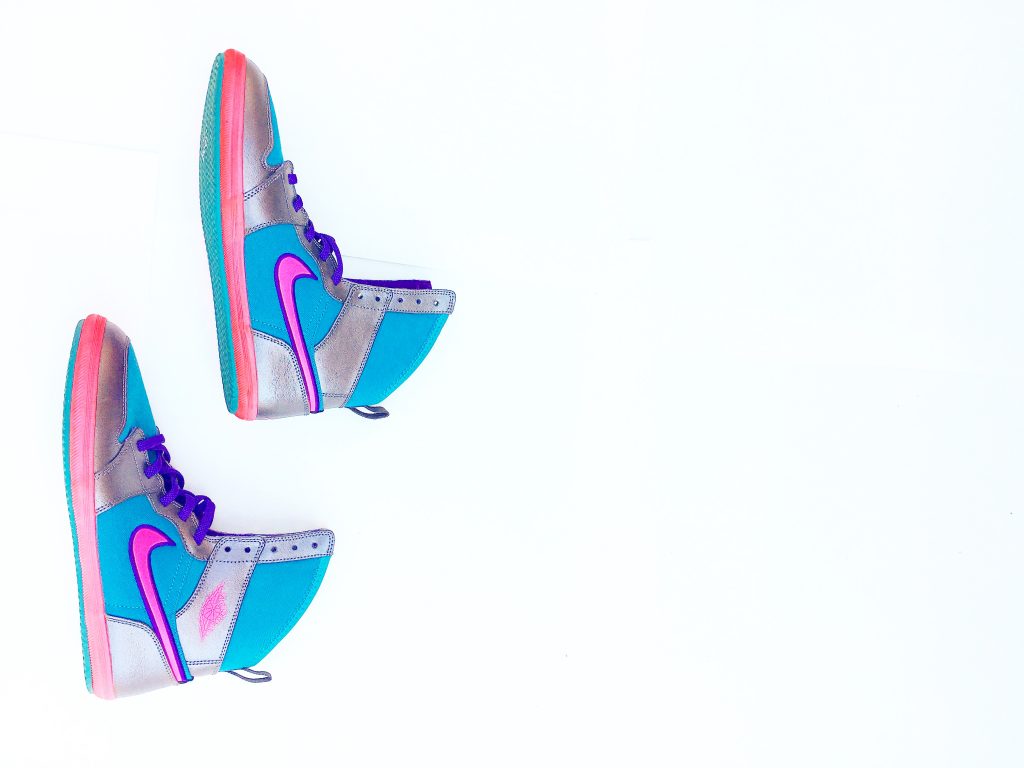 To further amp up this hip and trendy street-style look, I'm pairing this tee with a pair of flat-footed, high top, multi-colored pink, blue, and gray Nikes. Which also happens to be in like-new condition. This color way and high-top Nike combo is something I don't see often at mall stores, making this pair of shoes especially unique and conversation-worthy.
Sneakers and tees are known to be comfortable because of practicality, but these styles and color schemes of these two #MyGoodwillFinds make them appropriate to wear while out with friends or to an event.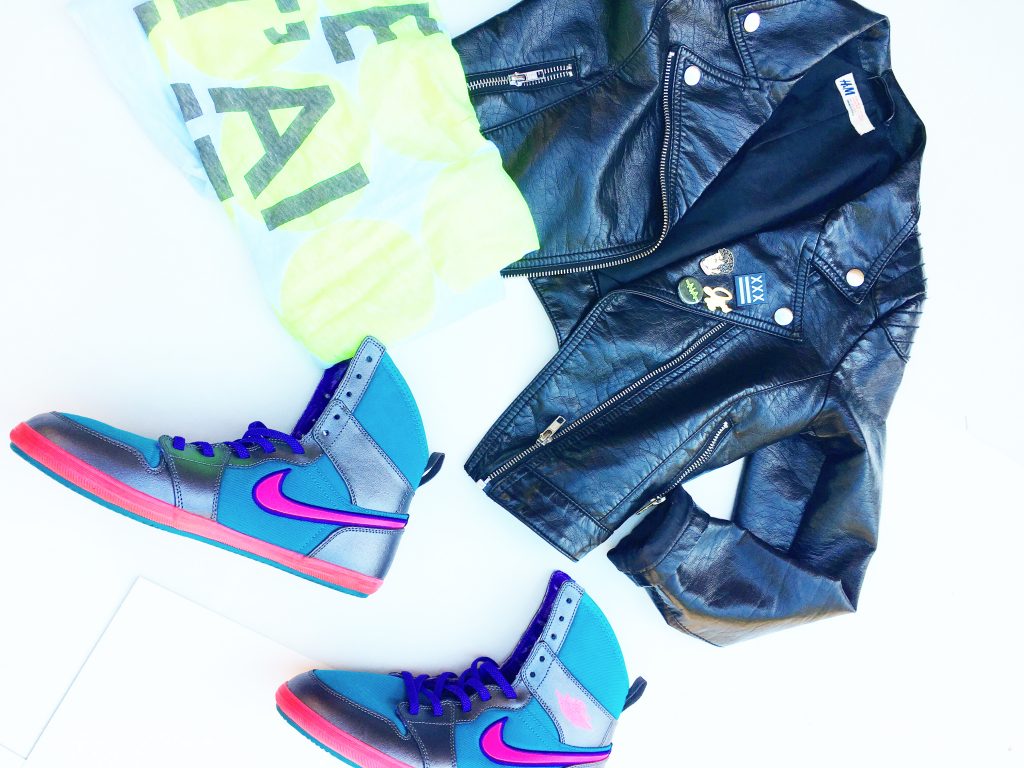 For a cold fall day, you'll need to add a coat! I recommend adding an ounce of punk style to your street look with a leather-style moto coat. But if you don't have one, try rocking a bomber or puffy varsity coat! These are very much on trend for 2017, especially ones with patches and embroidery.
How would you style this J Crew tee and Nike high tops, readers?