Summer time is here and we know what that means it's officially "cookout and pool season". For those of us in the DMV the last couple of days have proven that this summer will be hot (literally) , grossing high 90 degrees hot.
Let's just say it's going to be a "Hot Girl" summer. If you are unfamiliar with that term it means this summer women shall embrace their bodies, live their best life in the sun, and feel darn good while doing it.
As someone who values looking and feeling good but on a budget I decided to take a trip to my local Goodwill and put together 5 outfits with one pair of white espadrilles sneakers to wear to a cookout. #findingyourgood
Before we get started I want to share two rules to follow when you are trying to put together a cute fit for that BBQ.
Comfort and cute
Wear light and cool material – aka: cotton
Look 1: Loose Maxi /Slip Dress
This slip maxi dress is a hot staple this season. So why not wear it to the cookout with some comfortable sneakers and or sandals. Again, comfort and cute is the number one rule.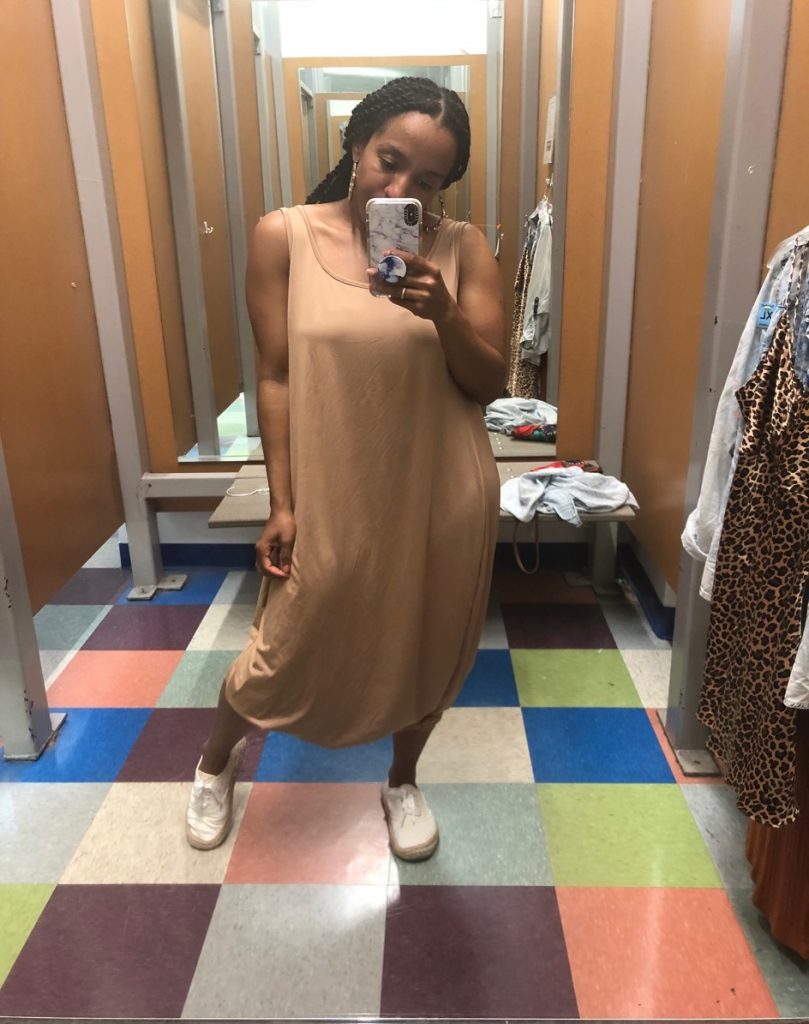 What really sold me on this slip dress was the low back. Show off those back muscles.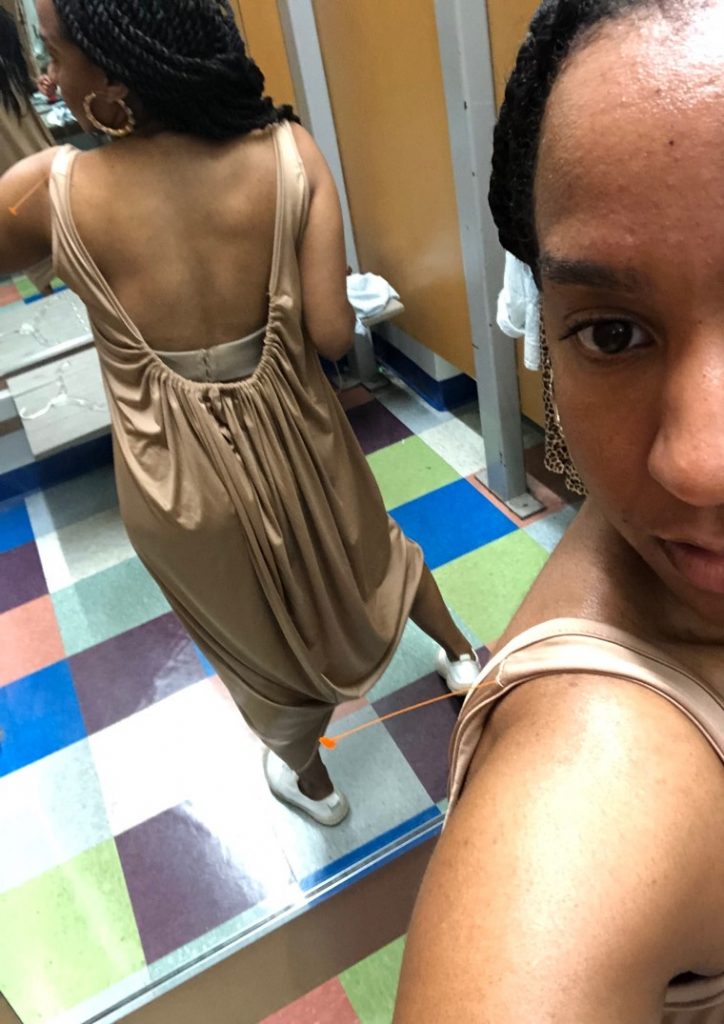 Look 2: Floral Top and Trouser Shorts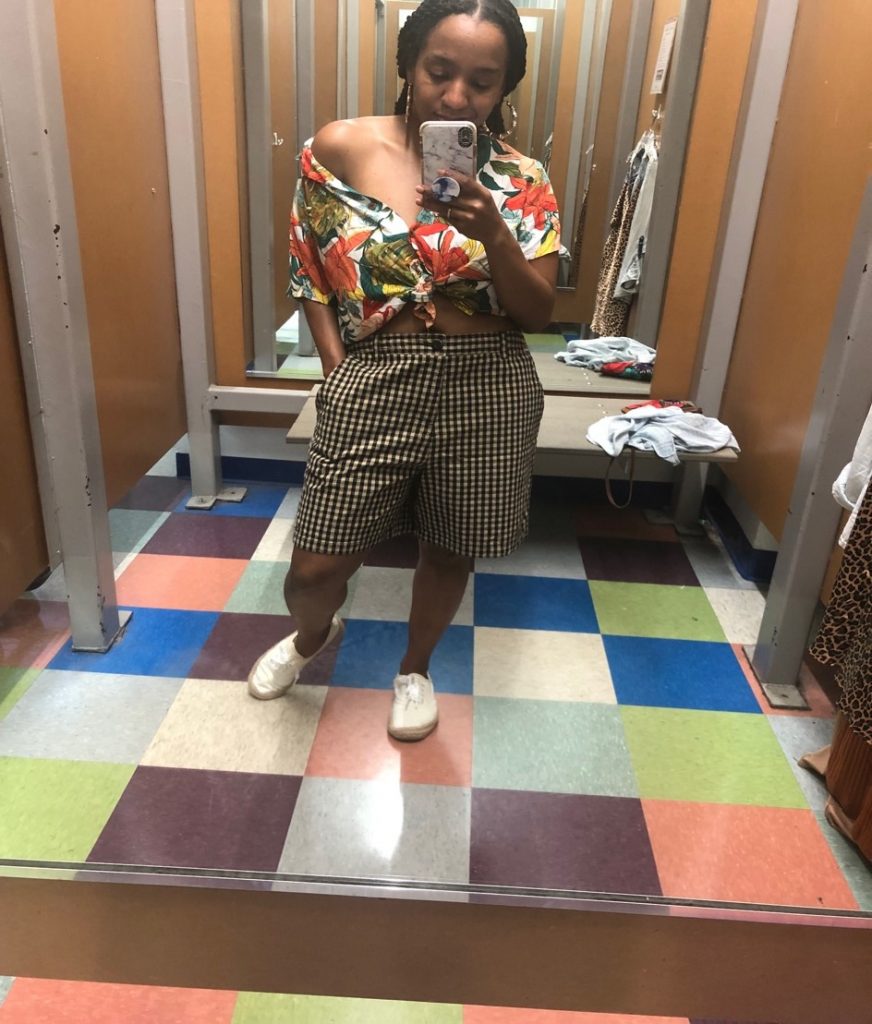 This look was inspired by "Miami vibes" mixed with backyard picnic table cloth. I love mixing patterns but you want to wear something that will keep you cool and most importantly hide the stomach. Let's be real, we came for the BBQ. The trouser shorts provides a high waisted look while the floral top creates balance with the little off the shoulder action.
Look 3: Floral Top and White Lace Shorts
If mixing patterns isn't your cup of tea you can always go with white shorts. Some of us may be nervous about wearing white shorts but what the heck do it anyway. This look is easy and still allows you to be comfortable, cute, and cool.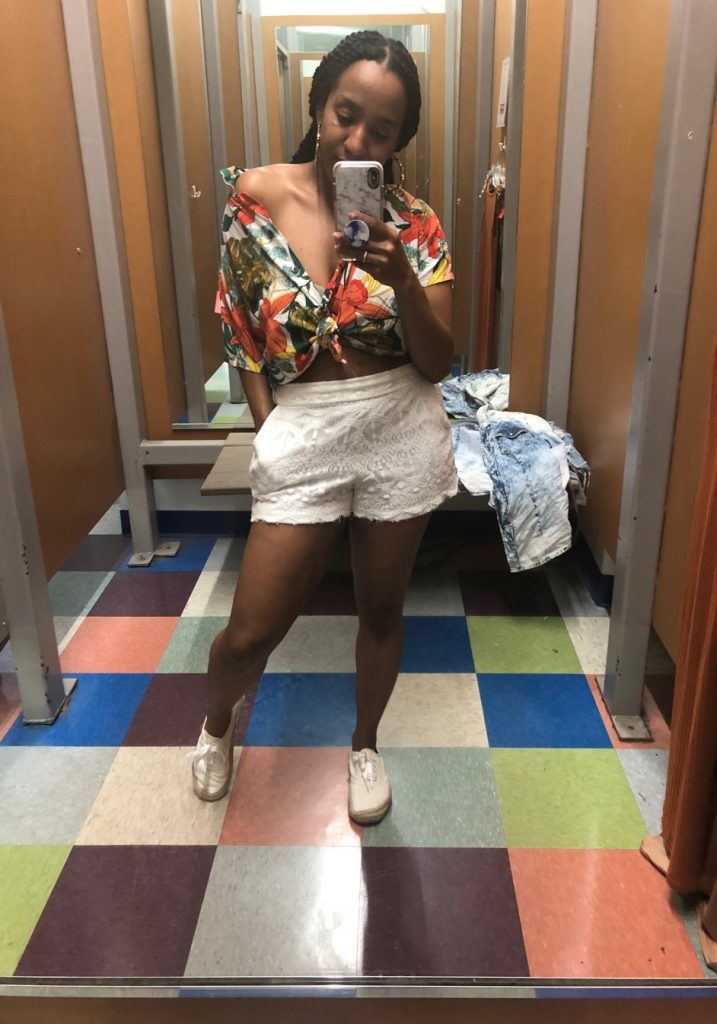 Look 4: Acid Wash Denim Top With White Lace Shorts
Again, if mixing patterns isn't your thing you can always go with a shorts and denim top. Now this look would be perfect for a cooler summer day but you can never go wrong with denim and white. Feel free to switch out the top for a cute flowy tank and or tee.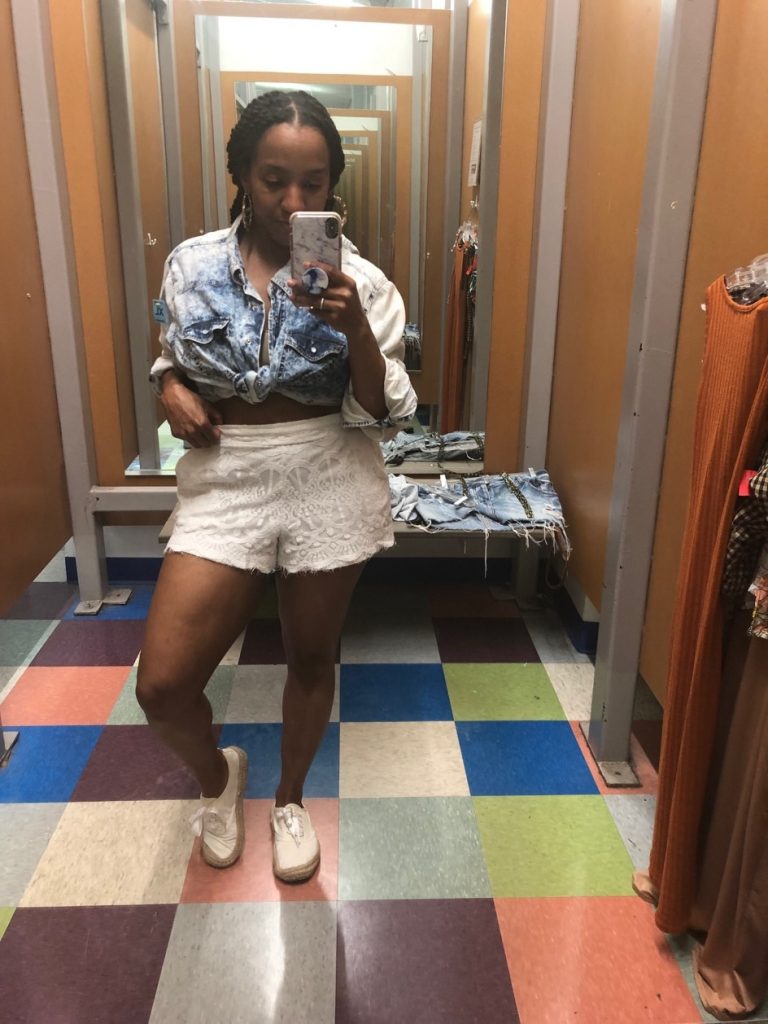 Look 5: Ribbed Tank Dress
Now, I am not a huge fan of wearing anything fitted to the cookout well like I said I came for the food and I don't want anyone judging my food baby belly. However, if you are comfortable that's all that matters. This look is simple and chic. If it gets cooler you can always add the denim shirt as shown.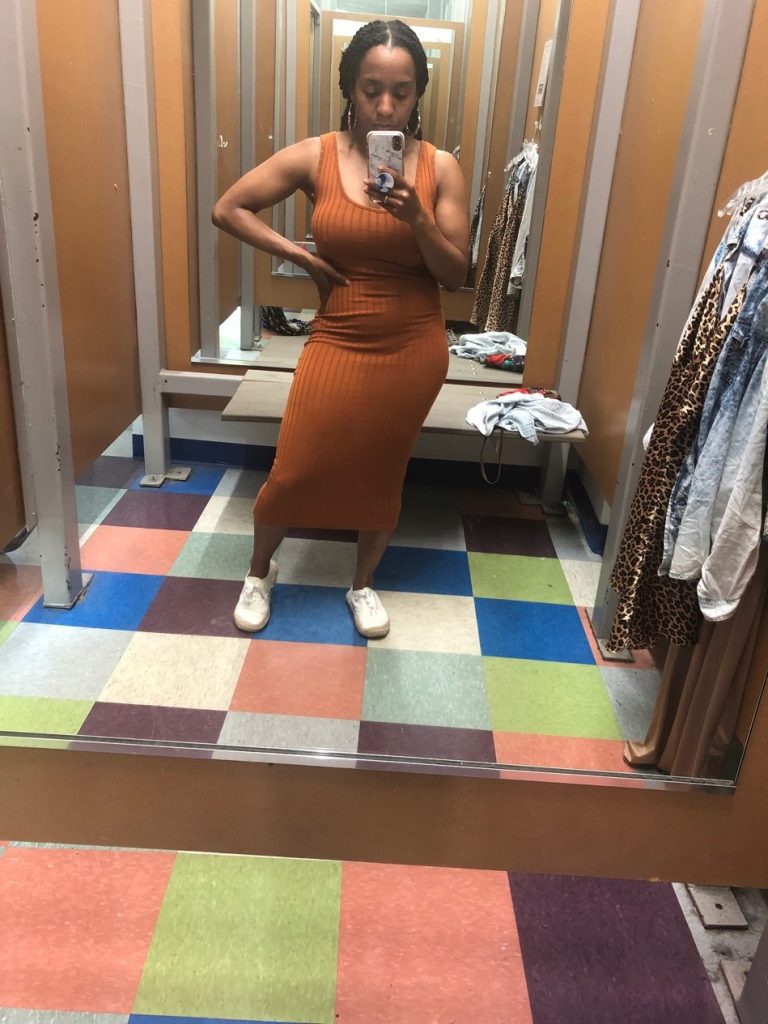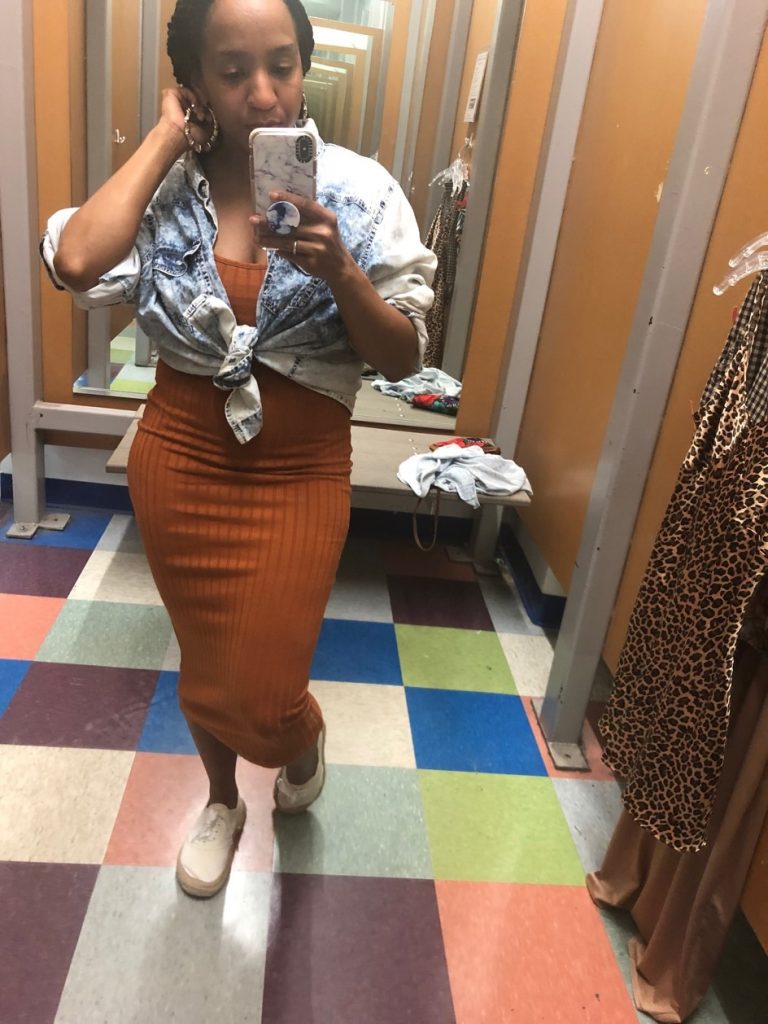 Well ladies, I hope these 5 looks inspire you during this cookout season.  Don't forget the two golden rules:
Comfort and cute
Wear light and cool material aka cotton