I know many of you fashionistas love anything and everything Anthropologie (I know, I do!), so today I'm bringing you this gorgeous Frock! by Tracy Reese dress that originally sells at Anthropologie for hundreds of dollars. That's right, hundreds. Probably a smidgen under $300, to be specific.
This work and party-appropriate little number is a size 4 (small) short sleeve gray dress with intricate pleating detailing on the sleeves, a petal on the skirt and a cute black belt.
This is more of a mini dress, however, it's still perfect for work or an evening get-together. While the length might be a tad short, the sleek and simple cut of the dress compensates.
To tell you about the brand, "Tracy Reese is an American designer whose signature rich, daring colors and unique prints are crafted into joyful, feminine pieces for the modern woman. Tracy Reese's design philosophy is rooted in a commitment to bringing out the beauty in women of all shapes, sizes and colors. Stimulated by the world around her, Tracy Reese takes inspiration from nature, art, dance, travel and global cultures." ** Taken from the brand's Facebook page.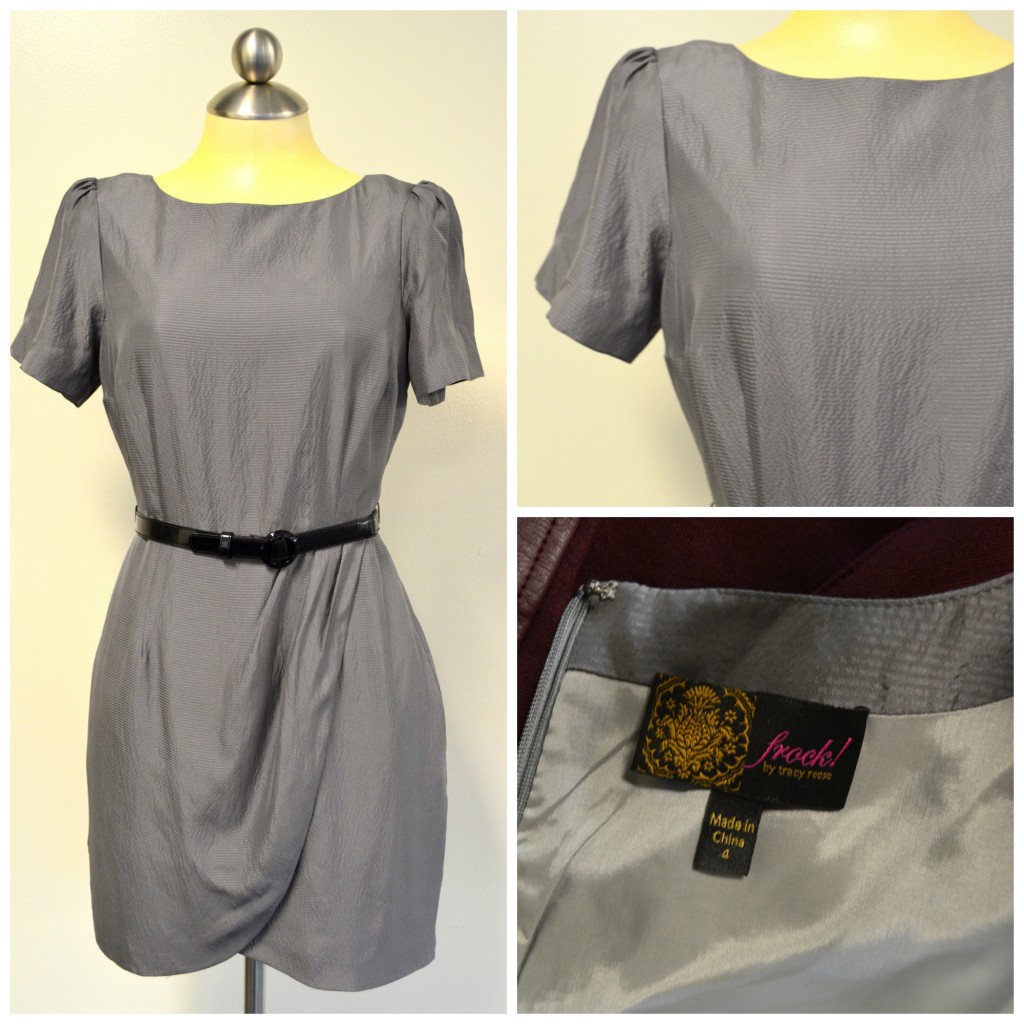 Like I said, I'd wear this little number to work and to play.
For an office environment, I'd wear a plain black pair of tights, simple black booties or colored heels along with modest jewelry. If it's cooler in the office, throwing a leopard print or plain cardigan over the dress is a great and practical move.
This gorgeous dress will work with both gold and silver gems, so it doesn't matter which type of metal you prefer to wear. I personally would wear neutral (not flashy) golds,  for the style is a bit on the conservative side and the gray is cooler in tone.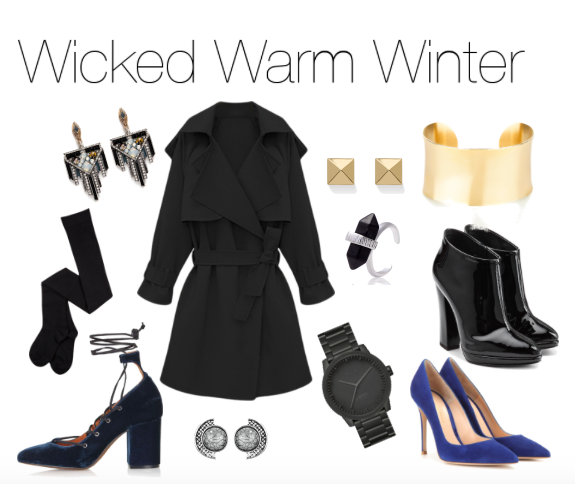 Image from Polyvore
For a date night I'd almost wear the same outfit to work, but with a bit of flashier fun jewelry composed of crystal and higher funky heels ;).
In terms of earrings, they should be dangly at the very least, with a few gems and fringe components. Either way, they should be a party on the ears especially when one is not rocking a necklace.
I'd also rock a long black trench or peacoat for those cold DC nights where I want to stay warm but still look on fleek.
How would you rock this #MyGoodwillFind, fashionistas? Is it appropriate for the office?