I like to make sure I give you, my dearest readers, a healthy variety in my Goodwill finds. From special sizes to unique finds, I search our DC Goodwill stores high and low with all types of fashionistas in mind. Today's find is definitely an example of that!
These shoes are sure to grab the eyes of all with their glitzy glow. Made by A. Marinelli, these babies are coming to you brand new. I'm talking never even touched the department store floor kind of new. One look at the soles says that these shoes have a lifetime of wear left in them.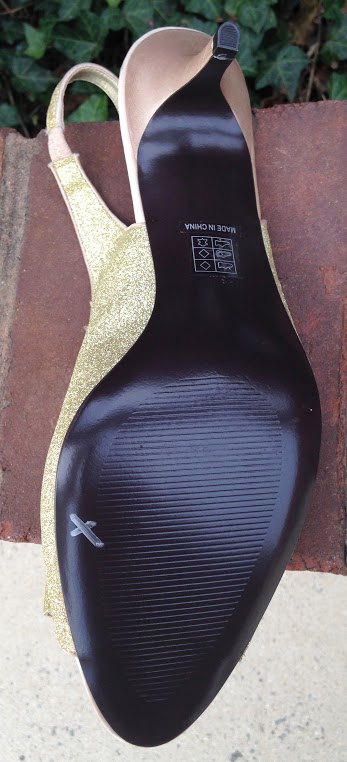 A. Marinelli is known for crafting shoes for the fanciest of occasions. This pair, coming to you in a size 13, is a part of their "Special Effects" line. That explains all the glitzy detailing, doesn't it? This shoe is a peep-toe and slingback style. It will be a perfect match for any warm weather party occasion. With a lower-style heel, this shoe will surely be comfortable enough to wear all night. My favorite part of this perfect pair is the bow detail above the toe. A large, clean bow with smaller bow-like adornment on top makes for a uniquely chic look.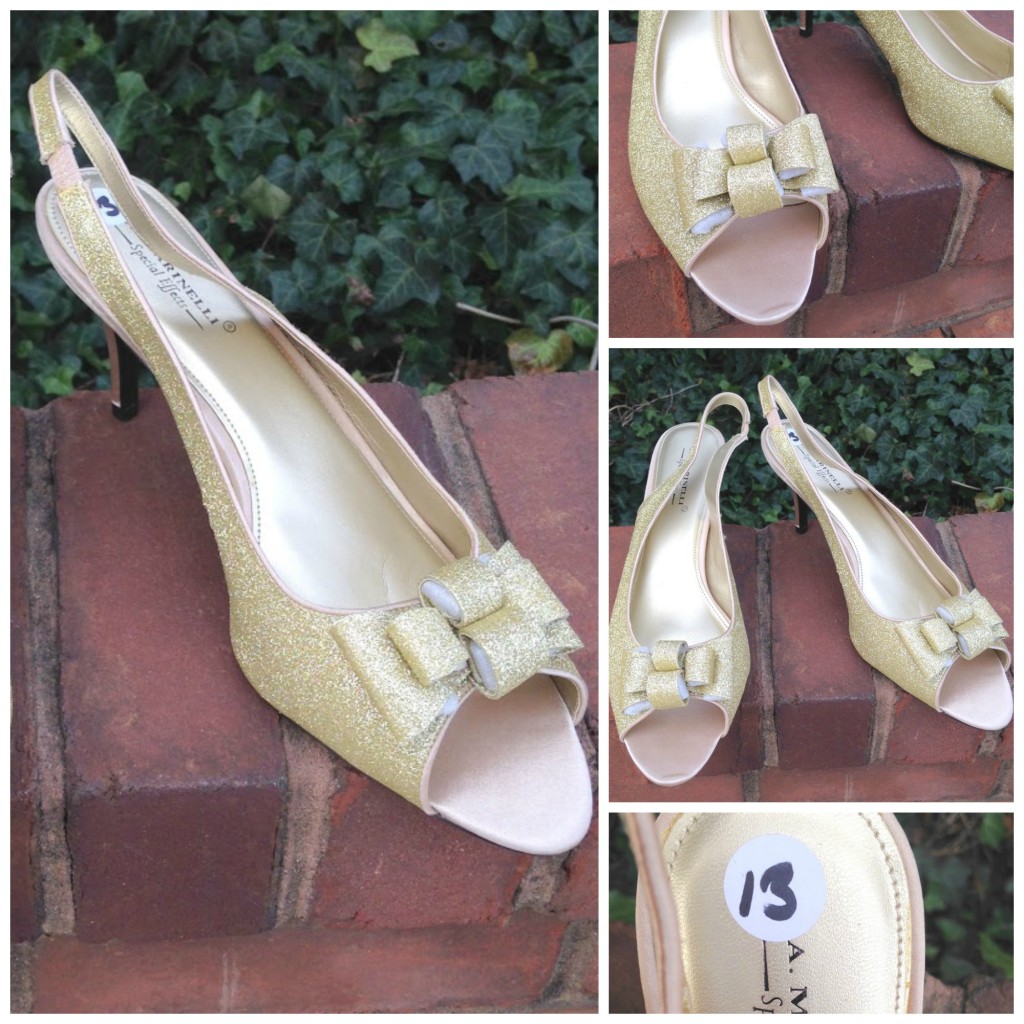 So, whatever shall one wear with these eye-catching shoes? Personally, I'd let them be the shining star of the outfit because they're so stunning. Black and gold is a classic, no fail, combination. Try a sleek cropped black pant with a silk black blouse as an alternative to a Little Black Dress. Gold also pairs well with jewel tones like emerald and ruby. You could do an ivory pencil skirt, emerald top and these glitzy heels or maybe a ruby skater dress with a little sparkle at the feet!
How would you style these popping evening shoes, dear readers?