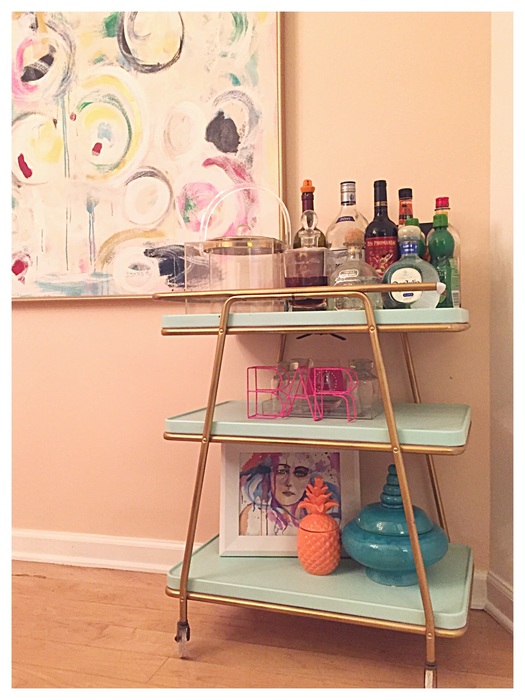 Acrylic furniture and accessories have been popular since the 1930's and can currently be found in every major home décor store.  Looking through my interior design magazines, I see acrylic dining chairs, coffee tables, headboards, trays, wine chillers, picture frames, etc.  It's everywhere!  It should be no surprise, considering it's long history, that acrylic pieces are also available in many secondhand stores.  In fact, it's one of my favorite things to hunt for.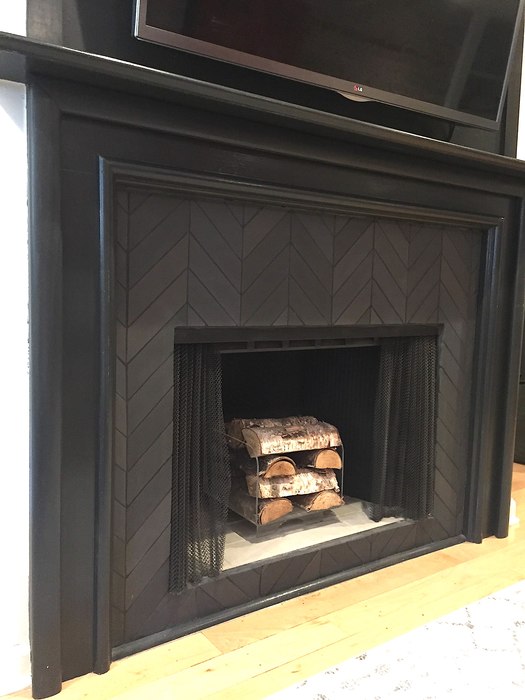 I appreciate that acrylic is transparent and takes up a minimal visual footprint.  In small homes that can easily look cluttered, acrylic furniture and accessories almost disappear!  Can you even find the acrylic Goodwill find in this picture (above)?



So where do you find acrylic décor in a secondhand store?  Most Goodwill stores have an entire aisle (sometimes a few aisles) dedicated to plastic home goods.  I truly appreciate this aisle for two reasons:
1) Plastic can take up to 1000 years to decompose in a landfill, making the reuse of such items incredibly important.
2) This is the aisle where I always find my beloved acrylic accessories hiding.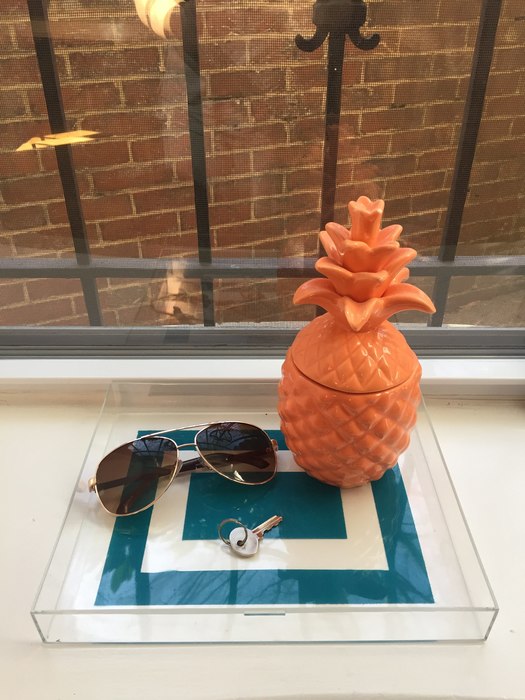 I often find acrylic picture frames at Goodwill.  My favorite easy craft is to remove the acrylic front off the frame, paint a design on it with affordable acrylic paint, and BOOM – you have a stylish acrylic tray to put by the door for your keys, glasses, and anything else you might want to put on it!
Are you fans of acrylic in home décor?  If so, I'd love to see some of your finds too!  
Ariel is an avid "thrifter" and budget decorator, as well as a teacher and expectant mom (any day now)!  After being a military spouse for 9 years (and moving 7 times in the first 7 years), her focus is on making a house (or in this case, her small city apartment) into a stylish home on a budget.  She also has a penchant for Chesterfield sofas, Campaign dressers, and bar carts of all types.