Create a one-of-a-kind, functional piece of art for your home by pairing a translucent scarf with an old window sash. This project has the look of stained glass or other special art glass treatment. Everyone loves windows that are timeless and elegant. "But soft, what light through yonder window breaks? It is the east and Juliet is the sun!" Even Romeo and Juliet would have appreciated this project!
1. Secure a sash
When people redo their homes, they often remove the old windows and replace them with ones that are more energy-efficient. Anytime you come across an old wooden window frame, grab it and take it home!
While Goodwill of Greater Washington doesn't sell them, you might want to check out Community Forklift (www.communityforklift.org) or a similar place that resells salvaged house items. A neighbor was remodeling their place and gifted me several sashes, including the one in this project, which had a lovely aged look. Truly one man's or woman's trash is another person's treasure!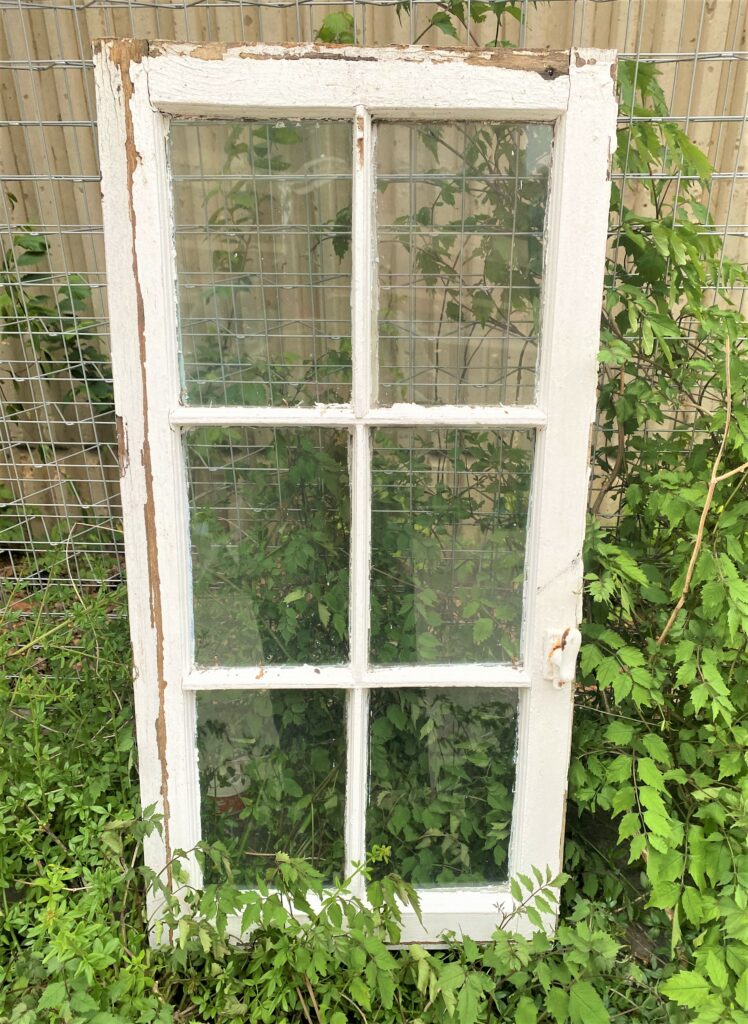 2. Shop for a scarf
Part of the excitement of shopping at Goodwill is that you never know what you will come across when you stop there. This scarf caught my attention because of its lacey, flowery look and silver sparkling sequins. When I held it up, you could see right through it so I thought it would work very well for this project. Based on the day you shop, you might get lucky like me to get all your purchases half-off the already super-low prices. I also took home two additional scarves that I thought could be used for other projects.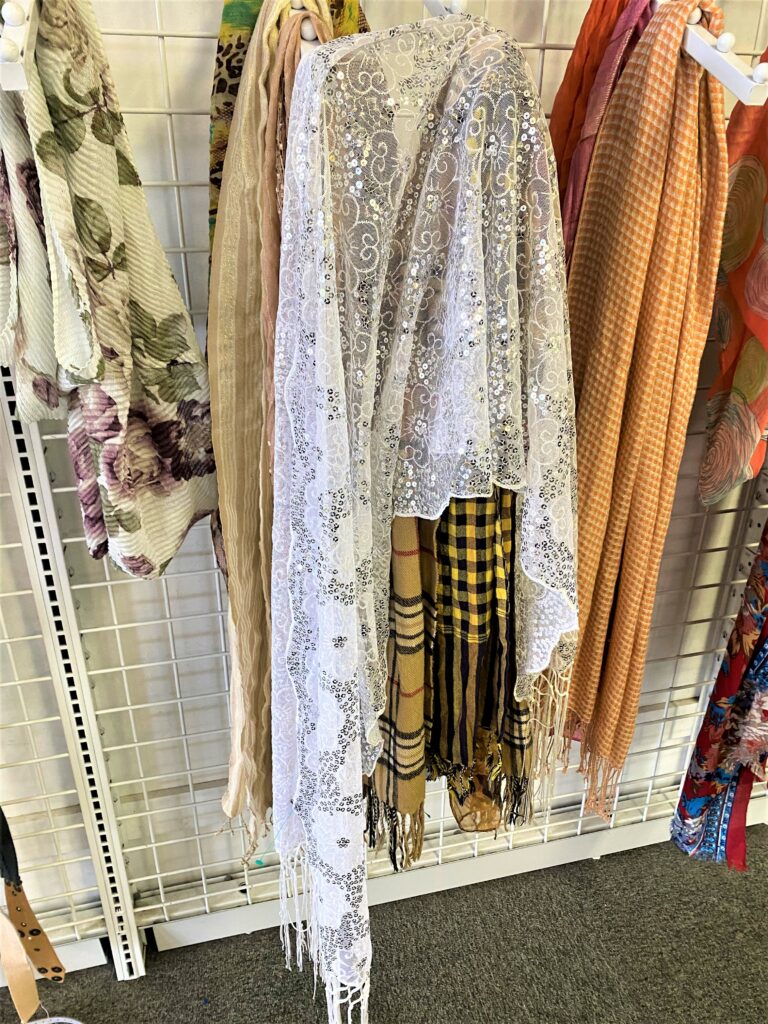 Expert Tip: If you don't find a scarf that will do the trick, be sure to check out the Women's and Childen's Clothing sections. You could use lace from a blouse or dress to get a similar result.
3. Create a pattern then cut away
I traced a pattern to fit the panes of glass.
To hold it in place, I used painter's tape, then cut around it.
Six panes were in my sash, so I easily got six pieces of the scarf for the project.
Be sure to give yourself a little extra space so the scarf fabric is a little bit larger than the window pane. While the majority of the pieces were the right size, I needed to go back and cut another piece so that there were no gaps between the material and the wooden frame around the glass.
After all the pieces were cut, I positioned them in a way that looked nice. So that you remember where each piece goes, use painter's tape to add numbers to your panes of glass and to your cut-out scarf pieces.
4. Make some Mod Podge magic
Using Mod Podge in a glossy finish, brush on a light layer then place your scarf piece on top to ensure it is flat and its edges touch the wooden frame.
Once dry, you may need to come back and add more Mod Podge to places to ensure all parts are secured tightly.
Let this dry well; it will dry clear so that all you see are the patterns of your scarf.
5. Add hooks, hangers
Enlist your drill to add holes on the bottom then screw in cup hooks.
Carefully turn over your window sash to drill holes and screw in D-shaped hooks in the upper two corners. D-shaped hooks are a great choice because they will hold your window sash level if items are hung on the hooks.
6. Display in front of a window or hang it on your wall
This piece is so charming AND so versatile. You can hang it in front of a "real" window to allow the light to shine through it. You could hang it on the wall by your door to hold keys or caps. You could put it up in your bathroom to hold hand towels.
Who would have that an old scarf and an old window sash would make such a beautiful pair! So to end this blog, I must again refer to Romeo and Juliet when I say, "Parting is such sweet sorrow that I shall say Goodnight til it be morrow."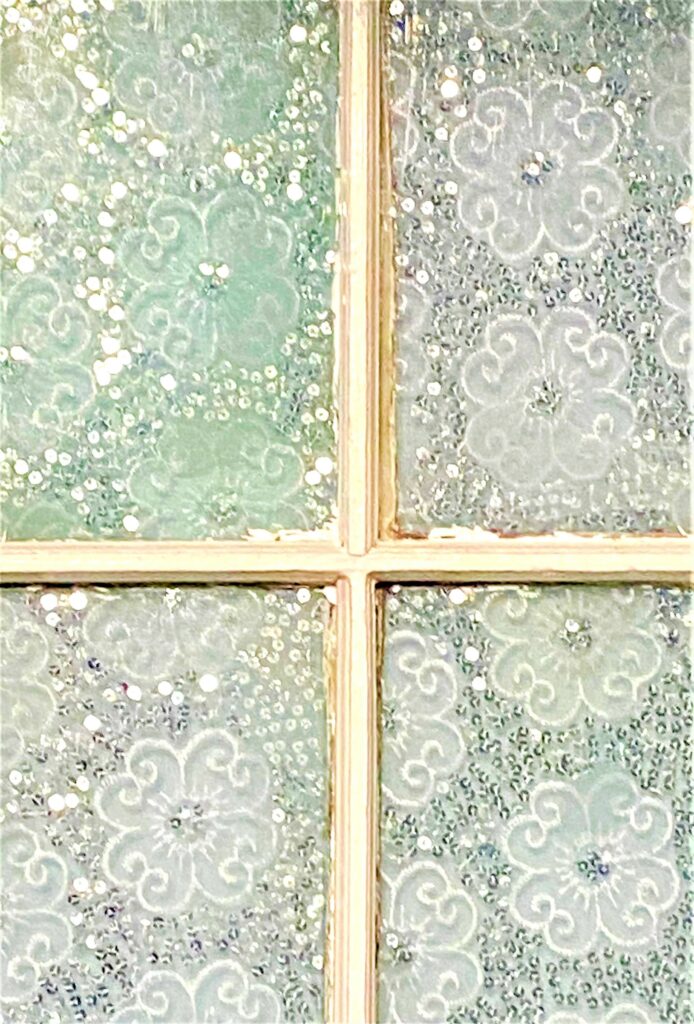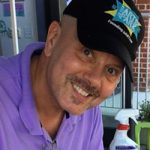 Tim Kime
Artist, Motivational Speaker, Life Coach
Tim Kime is an artist, life coach, connector. He is President of Kime Leadership Associates offering executive coaching, meeting facilitating and motivational speaking. He is also Chief Creative Force of Transformation Junkies which upcycles furniture and other household items into functional works of art. He combined his two passions—unleashing the potential in people and transforming items with the launch of the Art of Possibilities Workshops. These workshops are part upcycling, part dreaming, part goal setting.