I've been obsessing about boots this fall because a girl can't have too many of them. So far this season, I've purchased several pairs of booties and a pair of vintage leather and ostrich cowboy boots. I've now worn them multiple times and have come to realize they're truly a fall staple. That being said, I'm sharing a pair of beautiful luscious leather ones with you today for #MyGoodwillFind.
These Durango well-constructed beauties have a distressed look and hit the calf at a good spot. They have a wonderful structure to them, built as a classically shaped cowboy boot. The soles are perfectly in tact; as you can tell, they're stitched with attention and durability. Durango has been a brand for almost 50 years, crafting classic and funky cowboy boots for women, men, and children.
These size 6.5  gems are a lovely almost caramel brown color, with a bit cooler tones. They're soft to the touch and have TONS of lift left to them. They'll match pretty much anything!
Boots such as these, I've seen, originally retail for upwards of $300. All cowboys boots are originally very expensive, for they are made with care and of high quality materials. They were originally meant to be worn by cowboys after all! 🙂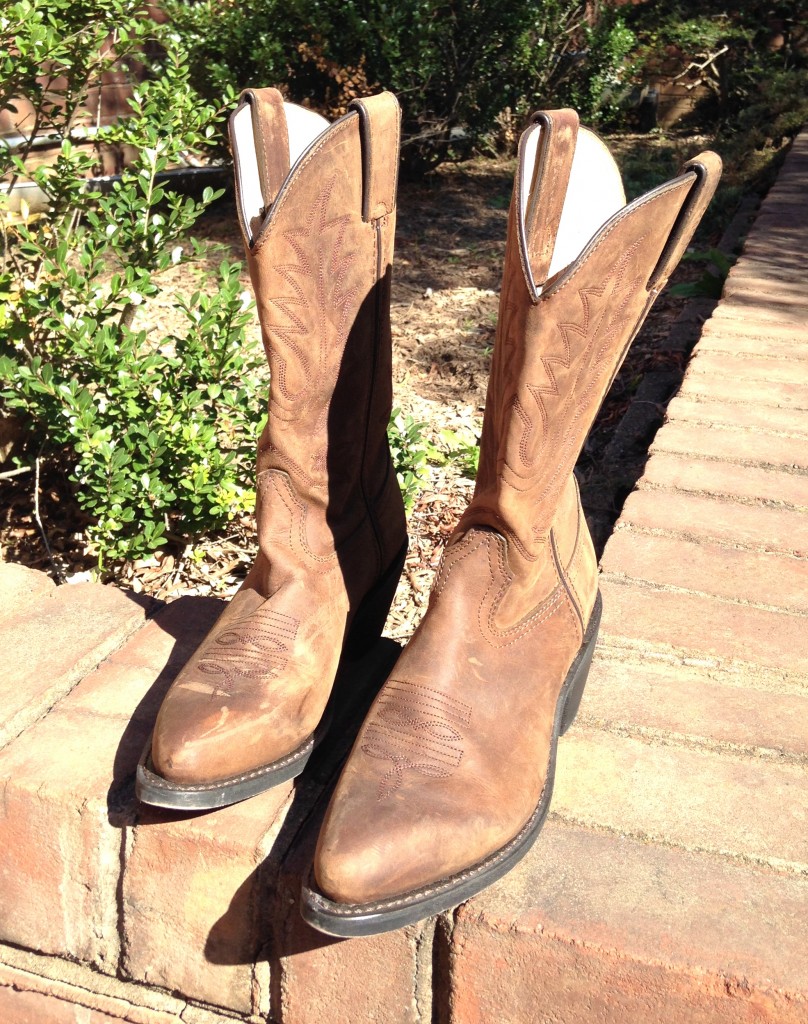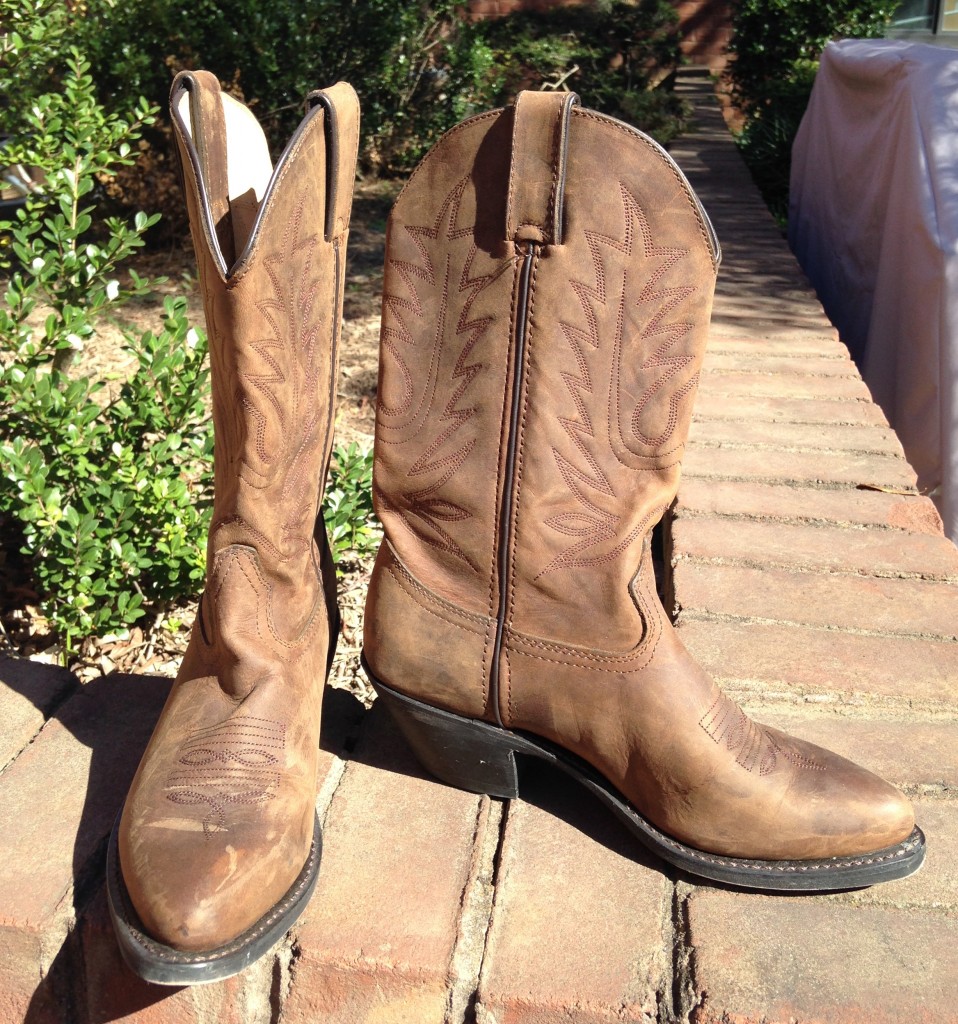 Although I view brown cowboy boots as more of a Spring footwear, they can definitely be worn in the fall as well. In fact, they'll bring a brighter fresh element to your wardrobe which will give you an excuse to dive back into your Spring-colored pieces.
With a pair of boots like these, I'm thinking denim. Whether it's a denim dress or skinnies, there's no shame in embracing a rugged cowgirl-esque look. After  all, denim is incredibly comfortably, so why not wear it when you can?
With a denim dress, throw on a pair of tights, and these boots will take you for miles. With that collared denim dress though, throw in some color like a cute necklace or purse. Color pop, baby!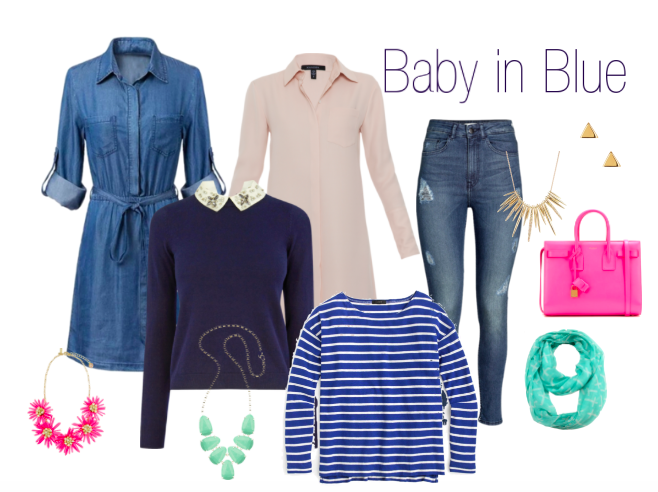 Image by Polyvore.
With a pair of skinny jeans, you can throw in color popping, too! For a work appropriate but fresh look, pair some skinnies with a cute boat-necked striped shirt or sweater with a collared top underneath. You might be thinking this is too preppy, but there are always ways to throw a bit of edge to a look. Whether, it's through jewelry or a handbag, it most certainly can be done!
I personally would wear these boots with a pair of classic skinny jeans, and a cute solid or printed sweater, with a patterned colored shirt underneath, so the collar pops out. Under the collar, I'd throw on one of my favorite colorful bib necklaces. If it gets cold, I'd simply throw on a fun-colored scarf mint green anyone?) to keep my look still fun and practical.
If you're really not feeling preppy, a boho simple look will allow these boots to shine. I'm envisioning wearing an oversized collared shirt or tunic with a long necklace featuring a turquoise pendant on some sort. The long tunic will slim your legs further against a pair of skinnies, and a long necklace will elongate your torso against the longer-styled top.
With any look featuring a necklace or scarf, I'd opt for tiny gold studs. The gold is a warmer color, which will perfectly complement the warmth of the boots. And if you like arm candy, a gold watch or small gold or colorful beaded bracelets will pull this look all together.
How would you style these funky fresh yet classic cowboy boots? Are you feeling denim, like I am?