Goodwill shopping is fun, but shopping with friends who love a bargain is SO much better. This past weekend was filled with lots of shopping with my best friend Towanda. We started at a block party pop up and came to Goodwill for dope finds.
Towanda and I used to hang out on Monday nights scoring awesome finds and trying new restaurants. A cool blazer, maxi dress, purse or shoes with tags is the ultimate good feeling for each of us. We often find things for each other because we know each other's styles so well.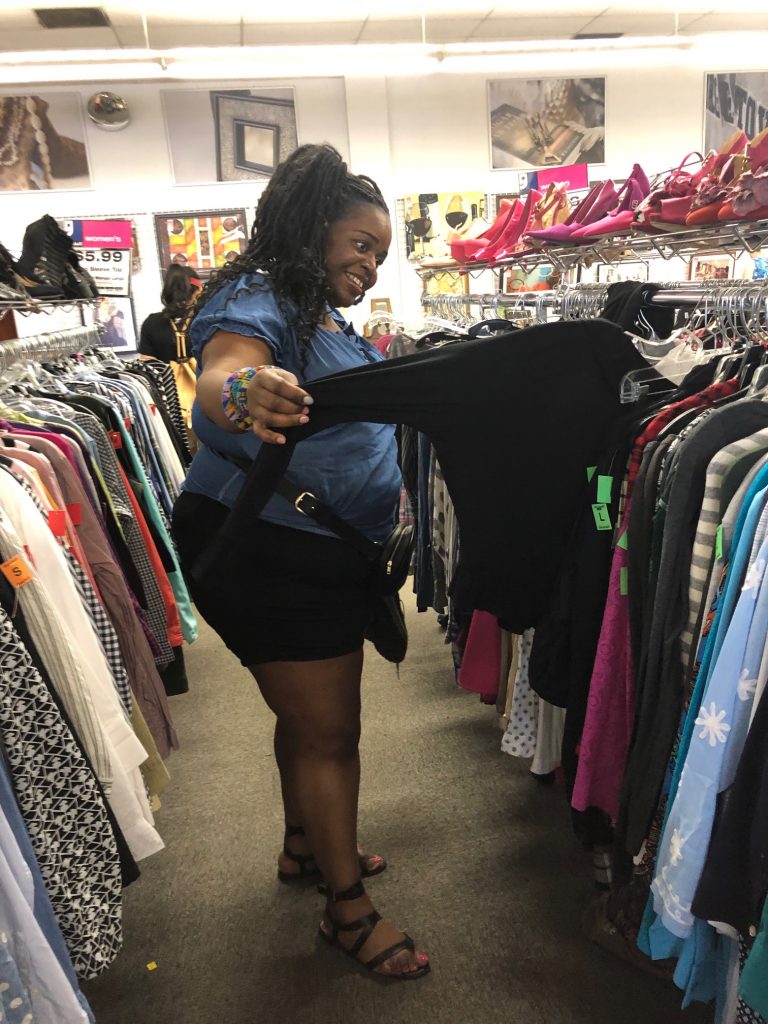 Our first rule is to be open to everything.
When we entered the store, my eyes were drawn to the jewelry in the front case. As I find myself in Goodwill at least twice a week, I wasn't looking to buy anything; but rather letting her explore, since it was her first time at the South Dakota Ave location. I first spotted some platform patent leather oxfords from Aldo. They were in perfect condition and fit Towanda like a glove. She couldn't believe that she found these gems at Goodwill.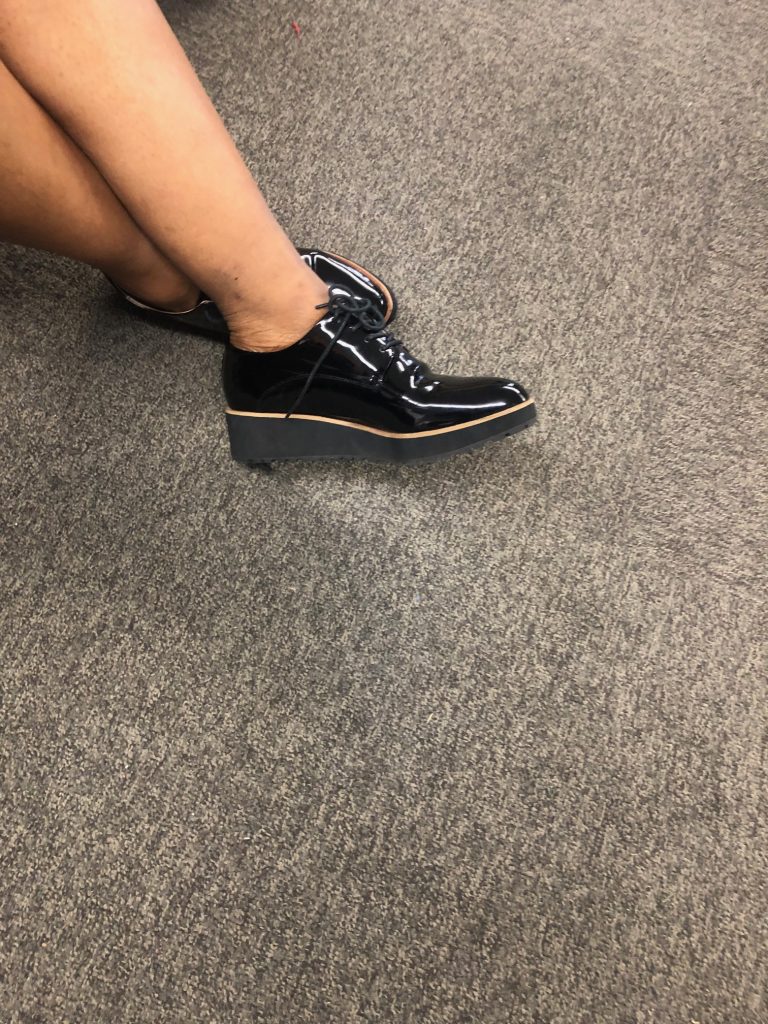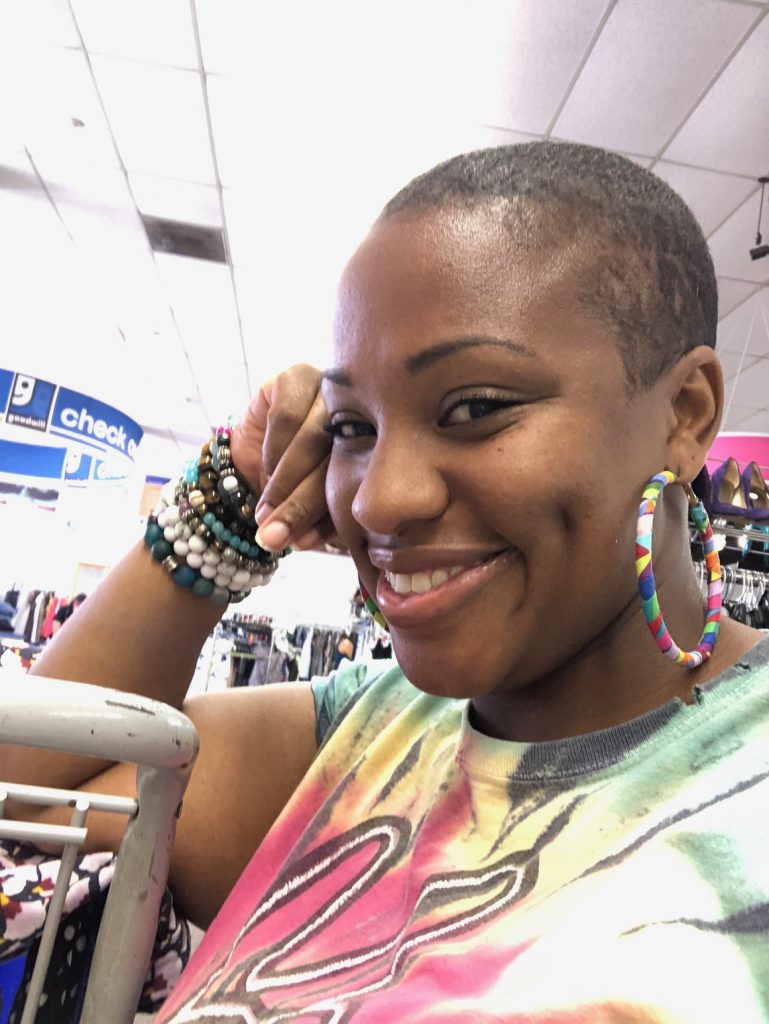 As we continued through the aisles and racks, different clothing items jumped out. Both of us love sundresses and there is an entire wall of sleeveless, maxi and body con dresses. Towanda found a cute black swing dress with long sleeves and a tribal print jumpsuit. She made her way to the fitting room and the black dress looked amazing on her.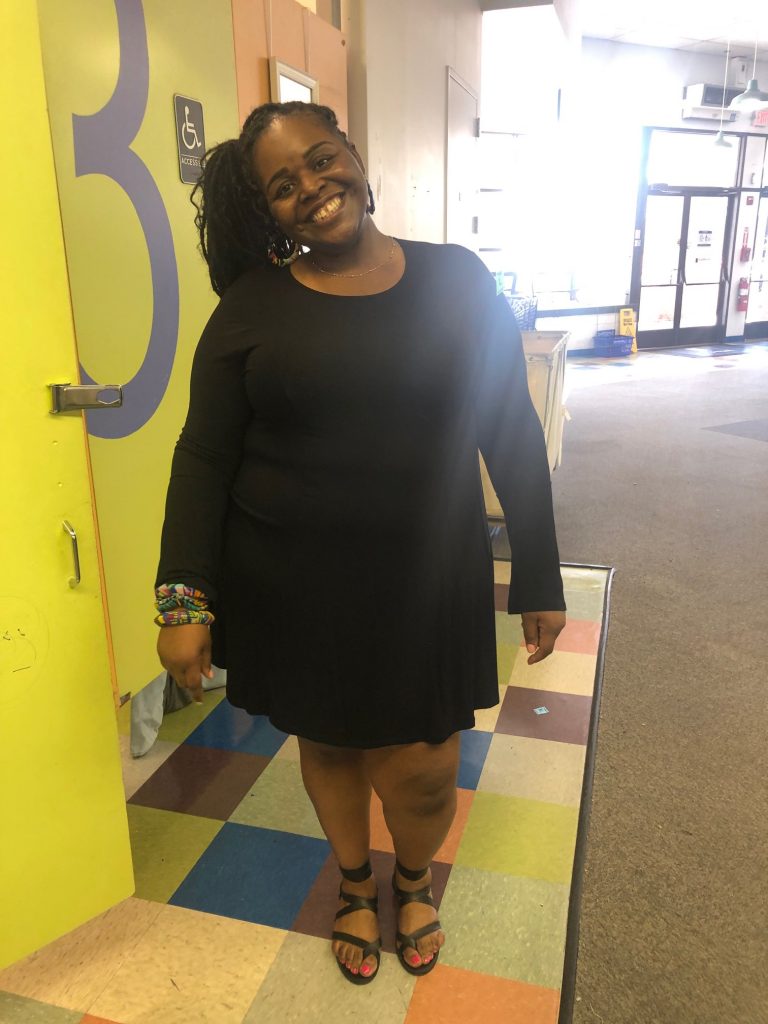 Our shopping trip concluded with Towanda getting the dress, oxford shoes and a few graphic t-shirts. I didn't find anything spectacular, but I had a great time and can't wait to hang at Goodwill again.
Round up your best friends and see what treasures you will find!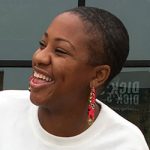 Amber Mixson
Amber is
fashion-blogging
foodie and Instagram influencer with a passion for thrift store shopping. Her blog Eat N Style details her flair for cooking up not only tasty treats but inspired outfits as well. She has a passion for her community and is proud to serve others with her gifts. Follow her on Instagram (@eatnstyleblog) for more stylish tips and culinary adventures.